TLC Release Their Kickstarter Music After Many Complaints About Financial Donations
June 7. 2017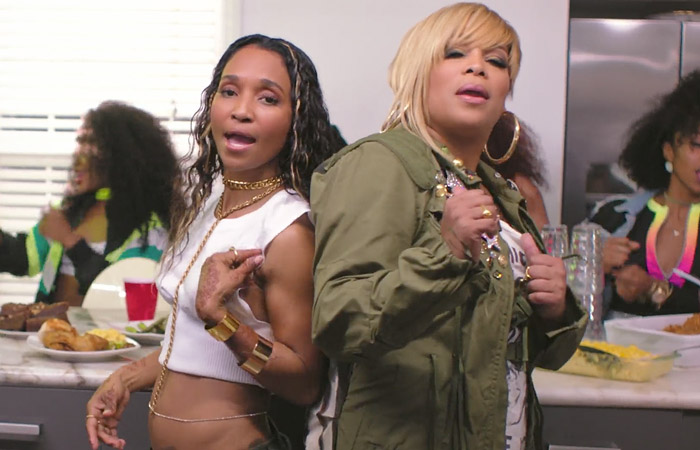 TLC in their new video "Way Back"
1990s girl group TLC, comprised of Tionne "T-Boz" Watkins and Rozanda "Chilli" Thomas, have released a new music project that was funded by money submitted by fans to the financial donation website Kickstarter. After the death of TLC member, Lisa "Left Eye" Lopes, the group released an album in 2002 entitled "3D" then stopped recording until now.
There was controversy surrounding TLC's new project, as the two women solicited donations online and raised $430,000, but for over 2-years, no new music surfaced. Fans felt like they had been ripped off and went on social networking airing their displeasure over it. Talk shows and blogs also picked up the story, which left the group embarassed.
This week, TLC released a new song and video entitled "Way Back." The song and video are low budget and mediocre, but buoyed by a rap rendered by rapper Snoop Dogg. Low budget does not have to mean bad, but the song and video lack creativity and quality. TLC made the same mistake 47-year-old singer Mariah Carey did, in trying to make a comeback with the same type of material they have done for nearly three decades.
The mediocrity that is the explicit "Way Back" is a poignant reminder that TLC would not have happened or become superstars had it not been for Pebbles, L.A. Reid and Babyface. The group was Pebbles' idea, she named them TLC and trademarked it, funded the project and used her entertainment industry connections with people such as L.A. Reid, Babyface, Dallas Austin and Clive Davis, to make them a big music industry success and to promote them to a worldwide audience. Compare "Way Back" to previous releases by TLC such as "What About Your Friends" "Scrubs" or "Waterfalls" and you see the difference.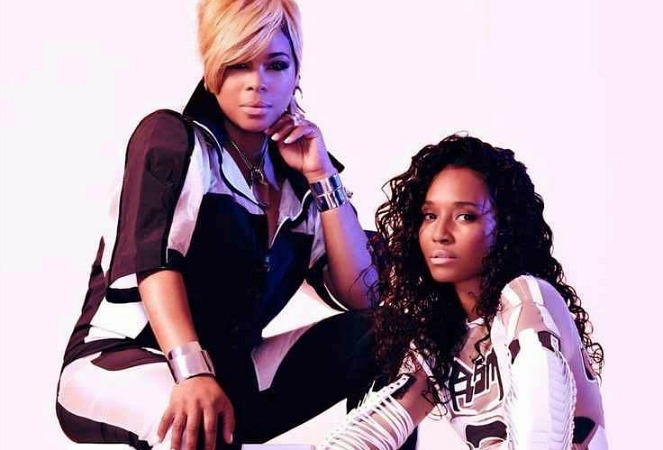 TLC promo pic
Sometimes famous entertainers and even athletes like to take all the credit for their success, but truthful stars acknowledge all the people who helped them get to the top. Ingratitude and taking more credit than one should is wrong and undignified. Give credit where credit is due. Very few people in the mainstream entertainment business can do it all - and right now the late Prince is the only one that comes to mind. TLC needed help to become stars and received it in the form of Pebbles, L.A. Reid, Babyface, Dallas Austin and Clive Davis, among others.
I acknowledge TLC had money problems, which was unfair considering the amount of albums and singles that were sold, but Clive Davis was the top of that money tree and he didn't pay out the amount he could have to make things better for all involved. Davis paid out the bare minimum.
As stated in past articles on this site, record labels invest millions of dollars in recording artists, which is money singers do not have to pay back in the event they flop and their project brings in no money. Therefore, labels see it as they are taking all the financial risks and deserve the lion's share of the rewards.
The key for recording artists who seek to do well financially in the industry is not to rely on music sales for the bulk of their revenues. You have to get out there and tour, land endorsements, use social networking for paid ads and start a sensible business, because major labels like Sony and Warner Bros are not looking to make you rich. They will charge any and everything to your royalties they can come up with and deduct it from your checks, while giving you the lowest royalty rate possible. That is the nature of the beast.
RELATED ARTICLES
Pebbles Scores Legal Victory In Defamation Case Regarding VH1 Movie 'CrazySexyCool:The TLC Story' As Judge States Case Can Proceed
R&B Group TLC Slammed On Twitter For Collecting $430,000 In Donations For An Album That Has Not Materialized