TV Host Jenny McCarthy Slams Mariah Carey Over Lying About Botched New Years Eve Performance
January 4. 2017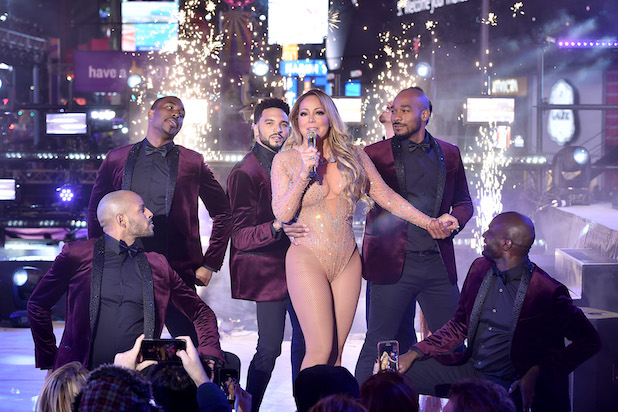 Mariah Carey
Television personality, Jenny McCarthy, has slammed singer Mariah Carey, for stating Dick Clark Productions sabotaged her New Years Eve performance. Dick Clark Productions labeled the incident "defamatory" as does McCarthy. The fact of the matter is Carey has defamed them rather than taking responsibility for her actions.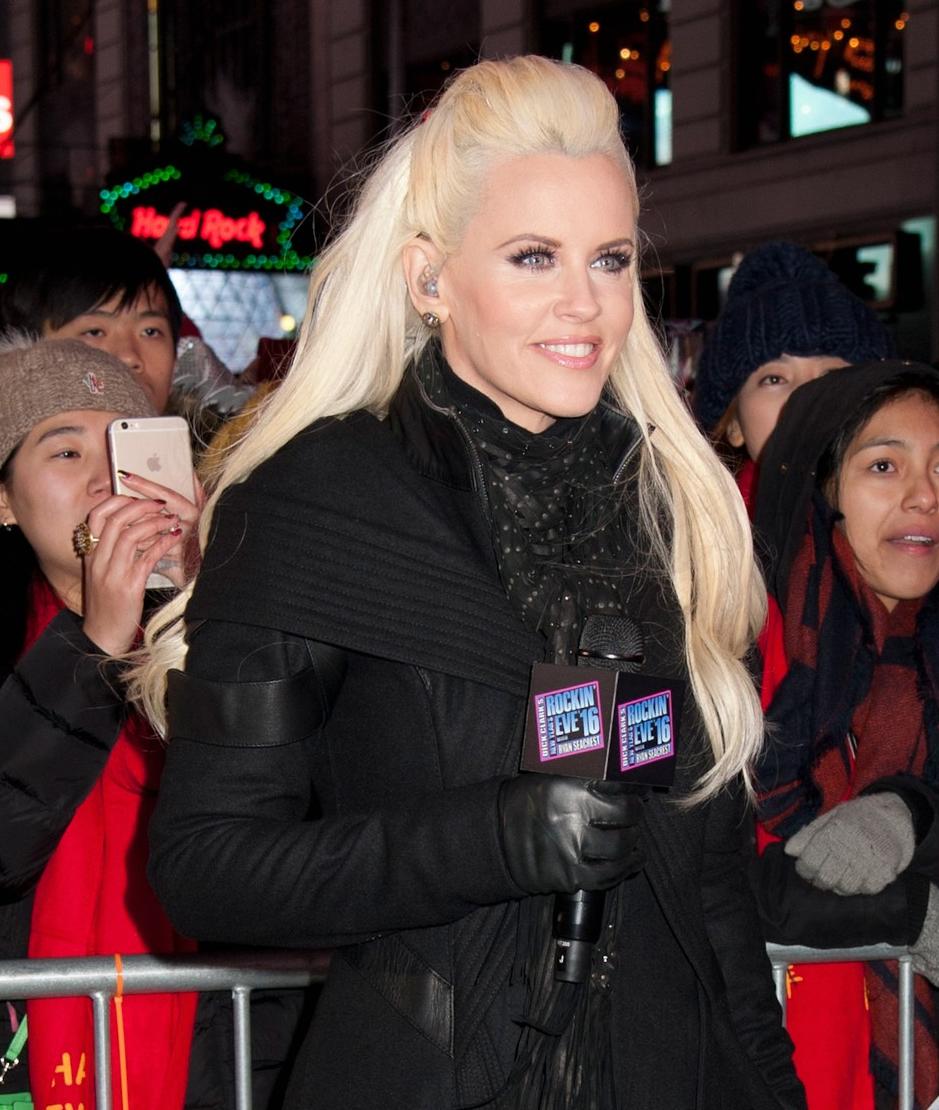 Jenny McCarthy
McCarthy, who has been a co-host of the New Years Eve Special for the past 7-years, slammed Carey on her satellite radio show, "The Jenny McCarthy Show." McCarthy outed Carey on several known industry methods and flat out referred to the troubled songstress as a liar:
"Mouths were hanging open, everyone was shocked. We only gave you a shortened version of that. We had to go through another song of her walking around. It was just, it was so bad, and then for a moment I said, 'Take a step back, Jenny, and try to find some empathy right now.' And I did. All of a sudden I felt really bad for her, because it was that bad, it was a complete train wreck. And like my husband Donnie said, being in this business, I know what it's like to have your prompter go out. I know what it's like to have my inner ears go out. It's scary, I know what it's like when your brain malfunctions and you're on live TV. So I was like, you know what, I have sympathy for her.
Now I do understand our egos of course want to blame everyone but itself for mistakes, but I literally had a visceral reaction to her saying that Dick Clark Productions did this on purpose and for ratings. I mean, let me tell you something. If Dick Clark were alive today, I guarantee he would be on air right now fighting back. He's not, so I'm going to.
The truth of the matter is, Mariah didn't do a sound check, she said it there. She did whatever you would call like a dance move rehearsal, holding her gold microphone, and she stood off to the side of the stage while she had a stand-in do a sound check. Now, when you're doing a show live in Times Square, this is a location that's tough. Out of all the places that you're going to need to do a sound check, you do it there.
Now I think, and if I try to give a guess of what happened, I think Mariah was nervous as hell. I think she chose really tough songs to try to sing along with. I think 'Emotions,' that song, I mean her voice is not there anymore. I don't believe there was a problem with her inner ears. I just don't. I think she used it as an excuse. The monitors on the stage are there, by the way, to blast out the songs to the musician in case this happens.
How do I know the monitors were blasting? Look at the dancers behind her! They were on cue for every beat, right? Every beat! So, I was like, 'You can hear it.' She's choosing not to see it. Now my other opinion, and this is just mine from being there, being on that stage, I don't think she expected to be as far away from this prompter and as small as it was, she could have possibly not been able to see the words to her own song."
As stated in the column yesterday, Carey can't hit those notes anymore, due to vocal damage and at times the issue causes her voice cuts out altogether or is the wrong tone. When I see Carey struggling to hit those notes, it brings to mind an episode of the 1990s television show "Frasier" where it was stated of the character, "I've been going over your music and when we get to this section here, either I can play really loud or jab you with a pin, because between you and me, you're not hitting this note without a pole vault!" (LOL). That's pretty much Carey's career right now.
RELATED ARTICLES
Mariah Carey Looks Back On Wedding Dress From Cancelled Engagement With Sadness After Being Dumped By Billionaire James Packer While Her Current Husband Knocks Up Aspiring Star
Mariah Carey Blames Dick Clark Productions For Her Botched Lip Sync Job At New Years Eve Show In Times Square But They Slam Her For Defaming Them (Videos)
Rapper Kanye West Released From Psychiatric Ward As 911 Tapes Reveal His Mental Breakdown Indicative Of Abuses Associated With Kabbalah
'Mariah's World' A Real Snoozefest Giving Audiences More Of The Same Old Stuff That Puts Mariah Carey In A Bad Light
Mariah Carey's New Boyfriend Bryan Tanaka Looking For Financial Favors From The Recently Dumped Star
Mariah Carey Lied About Sex With Ex-Fiance James Packer Who Dumped Her
Mariah Carey's Mental Illness Apparent In 'Mariah's World' Reality Show