UCLA Medical Center Workers Fired For HIPAA Violations In Illegally Trying To Access Kanye West's Psychiatric Files
December 20. 2016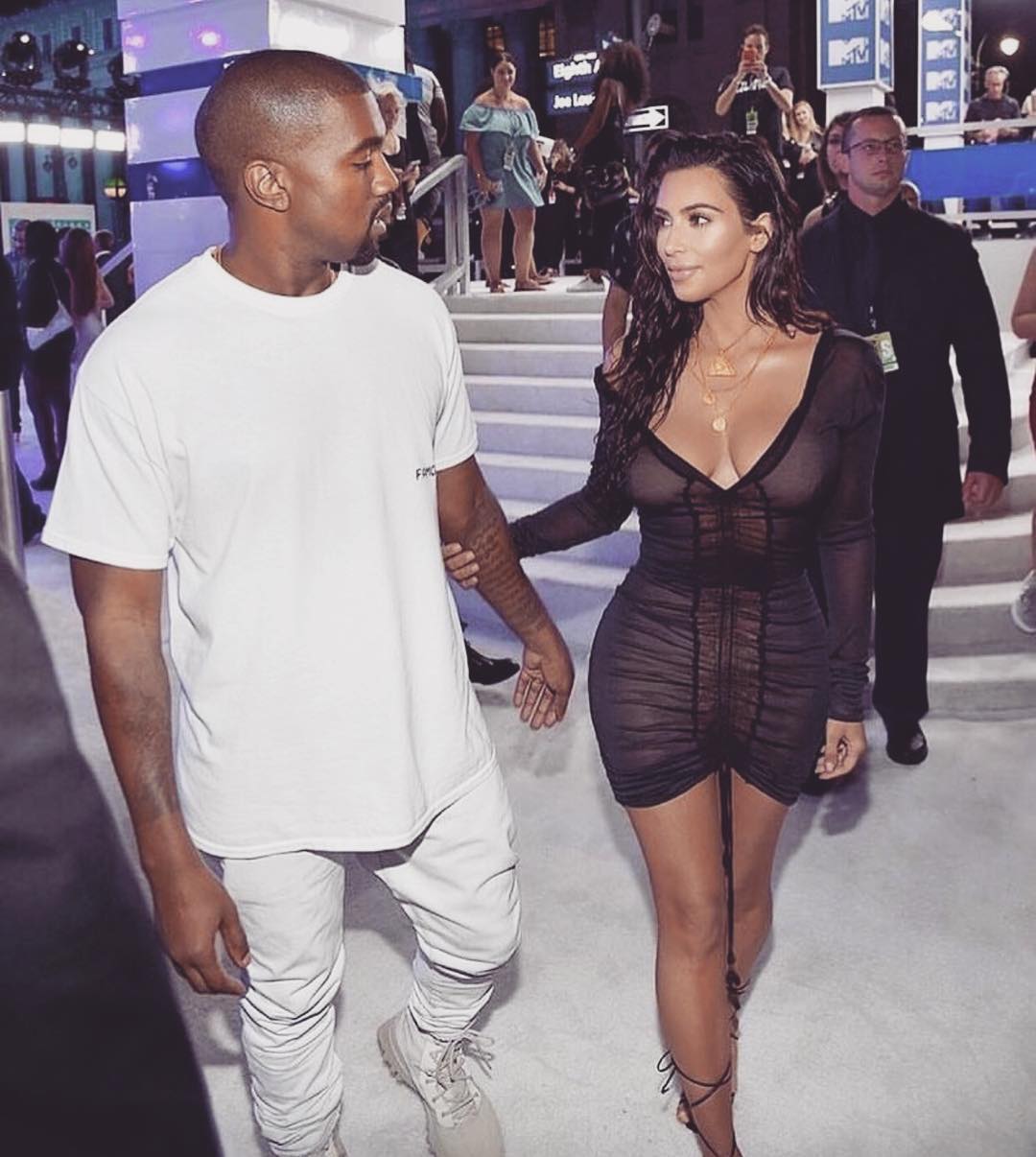 Kanye West and wife Kim Kardashian
This is a follow up to the December 14, 2016 article "Judge Rejects Brad Pitt's Request To Seal Divorce Court Case Files Concerning His Children With Angelina Jolie" regarding privacy issues. Select staff members of the UCLA Medical Center have been fired for illegally trying to access the psychiatric files of rapper Kanye West.
The rapper had a psychotic break and was admitted to the psychiatric ward of the hospital, suffering from schizophrenia. It will not be the last outburst from West, who is mentally ill and is appropriately being medicated with anti-psychotic medications, in a bid at keeping his schizophrenia under control.
Select employees, such as the ones treating West, are allowed to access the files. However, those not charged with his care are not authorized to access his medical files. It is a HIPAA violation. Depending on the severity of the HIPAA violation, one can be sent to prison for 9-years and be hit with a $250,000 fine.
Private court files, medical information and confidential law enforcement data are at a premium, as it means money from gossip websites such as TMZ and sick Hollywood cults such as Kabbalah and Scientology, who routinely break the law via bribery. It is quiet arrogant and perverse for any unauthorized party to think they should access someone's medical files. It is plum out of order and disgraceful. The problem has gotten so bad, even the FBI are criminally and perversely fiddling in people's medical files that's none of the agency's business. Congress did not give them authority to do so.
I don't understand why people do these things. I don't sit around wondering about what is in other people's medical files and private court documents, as it does not concern me. It's none of my business. Therefore, I don't understand people who take it upon themselves to break the law and illegally access such things. To be in other people's files in this regard is nosy, unethical behavior by people with no sense of decorum or decency. It is completely inappropriate. Let people work out their medical problems in peace and privacy. People deserve their privacy.
STORY SOURCE
Multiple staff 'fired from LA medical centre amid claims they tried to access Kanye West's records during his breakdown'
Published: 06:17 EST, 20 December 2016 | Updated: 07:00 EST, 20 December 2016 - He was rushed to UCLA Medical Center late last month following a 'breakdown'. And Kanye West's condition will no doubt be rocked once again by claims that hospital staff were 'hunting' for his medical information. According to TMZ, they were 'curious' when the 39-year-old rapper was admitted and tried to gain access to the computer system - reportedly leading to 'several dozen' staff members being fired...
RELATED ARTICLES
Kanye West Handcuffed And Involuntarily Committed To Psych Ward After Truthfully Stating Jay Z Has Killers And Slamming Hillary Clinton In Favor Of Donald Trump
Rapper Kanye West Released From Psychiatric Ward As 911 Tapes Reveal His Mental Breakdown Indicative Of Abuses Associated With Kabbalah
Kanye West Experiencing A Breakdown Uses Pirate Bay As Payback For Jay Z's Tidal Costing Him $10,000,000
Charlie Sheen Interviews Betraying His Mental Illness As Drug Test Comes Back Clean
Amanda Bynes Back On An Involuntary Psychiatric Hold At A Mental Facility
Kanye West Erupts In Anger Firing Entire Staff After Failed Fashion Show
Nick Cannon Left Mariah Carey Because He Says She Is Mentally Ill
Lindsay Lohan Not Allowed Sharp Objects In Psych Ward
Kanye West's Fashion Show Descends Into Disaster
Why Is Mental Illness Encouraged In Hollywood
Confirmed: Lady Gaga Becoming Mentally Ill
Lindsay Lohan In Psychiatric Wing Of UCLA
Dr. Drew: Miley Cyrus Needs Mental Help
Britney Spears' Deteriorated Mental State