Unconfirmed Reports Indicate Alcohol Drinking Rihanna Is Pregnant For Cheating Chris Brown (Photo)
October 16. 2012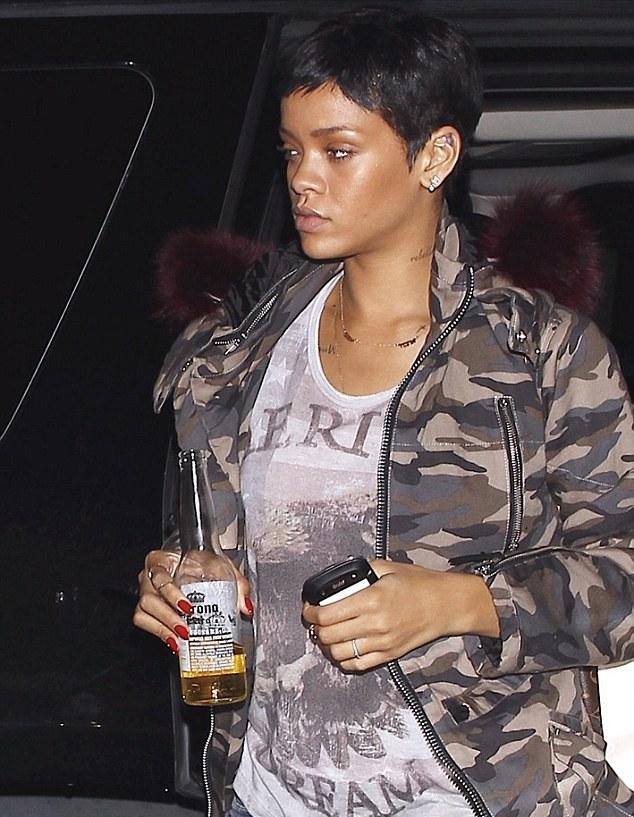 It is being claimed Rihanna is pregnant yet here she is drinking a Corona beer a few days ago (Photo Credit: X17)
Unconfirmed reports online state singer Rihanna is pregnant. Some state it is true, others have written it is a lie and ploy to get Chris Brown away from his other girlfriend, Karrueche Tran, who he keeps going back to (even this week) after publicly dumping her to appease Rihanna. Then there are others who are stating the entire episode is a publicity ploy for Rihanna's new rubbish CD, as her career has been sliding into oblivion with significantly declining album sales and flopped TV and television projects.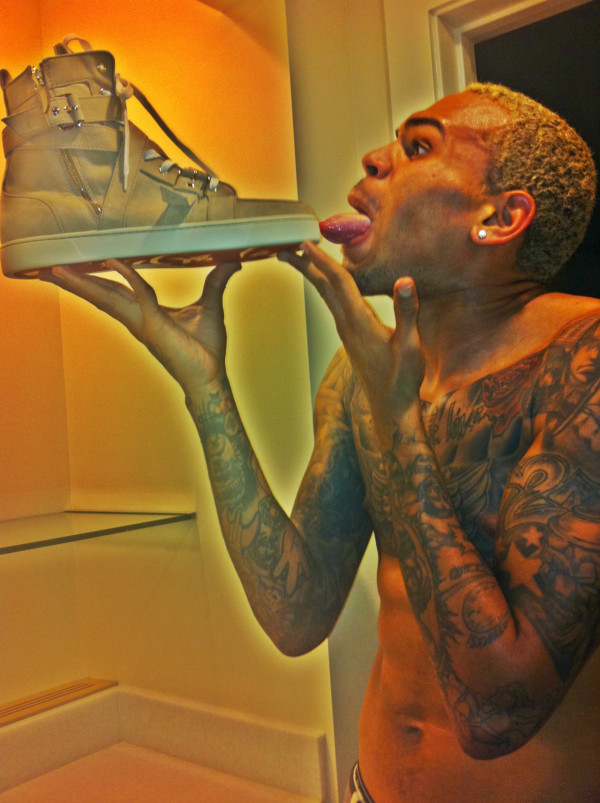 Oh yes, this shoe licking fool would make a fine father (sarcasm)
As Jay-Z is Rihanna's mentor, a man that helped his wife publicly fake a pregnancy for publicity, in a stunt that spectacularly backfired, there is doubt about the new claims that conveniently coincide with the release of her new CD (After Beyonce Knowles Miscarriage Her Surrogate Gives Birth And The Baby Is Named After Jay-Z's Ex-Girlfriend He Cheated On Her With).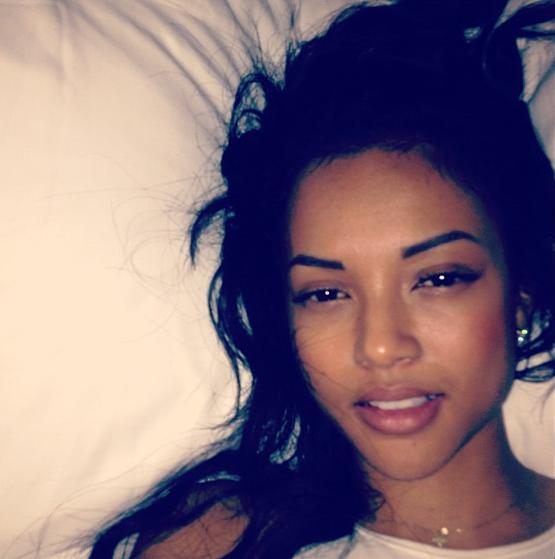 The view Chris Brown continues to see of Karrueche Tran, who has been caught going out with him twice since their public split last week
If you remember, months ago on May 30, 2012, the Judiciary Report published the article "Chris Brown's Girlfriend Karrueche Tran Throwing Their Relationship In Rihanna's Face" regarding Rihanna's fear Tran would become pregnant for Brown, "Rihanna fears that Tran will become pregnant for Brown any day now, because she wants to be the one to have his big forehead baby."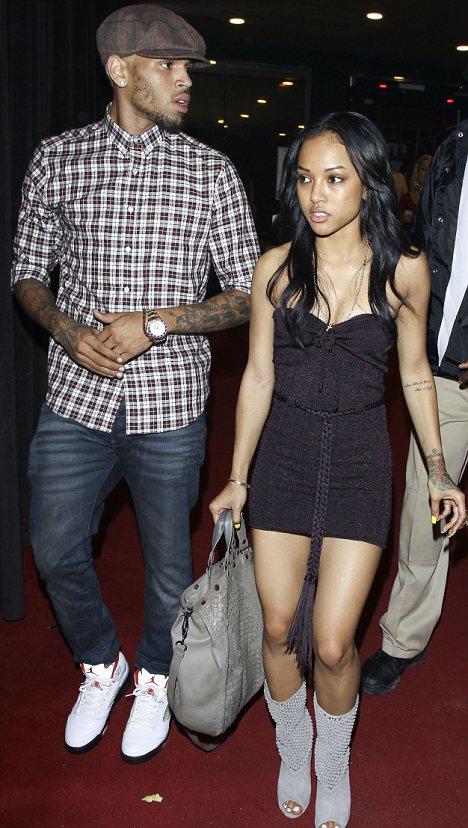 Chris Brown and Karrueche Tran
Then, there's the other side of the coin. Many are slamming Rihanna for getting pregnant for her abuser, who beat her to a pulp in a highly publicized scandal. Many have turned away from her for taking Brown back, as it sets a horrible example. However, Rihanna is a heavy cocaine and weed user, who is also an alcoholic. She is mentally ill and very disconnected from reality.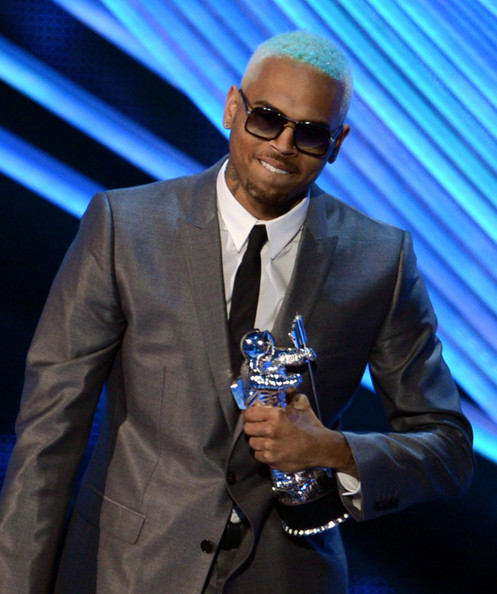 Chris Brown
A quote from a recent interview regarding Brown and her life reveals this fact even further, "To the world, I feel like thereís no closure. Thereís some obsession thatís continued even throughout when we werenít friends or couldnít be friends at all. Hated each other. The world hasnít let go. They havenít seen any progress in our friendship, because they donít see anything, really, besides the song. It was shocking, and there was blowback. So now itís a bit of a fascination, I guess. I donít know if people will stop soon, but I feel like as soon as they have closure to it, they will. But theyíre not on the inside. They canít see what I see, unless theyíre sitting in my point of view. I guess Iíll learn to accept that."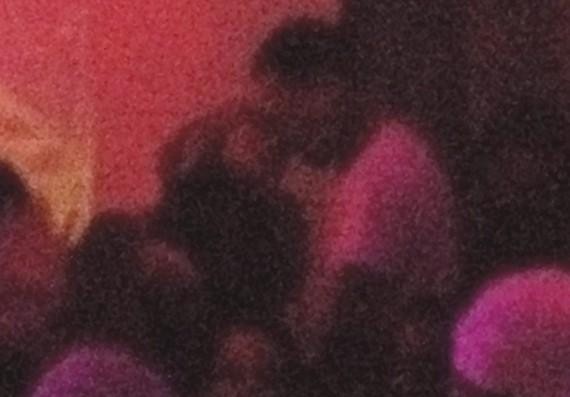 Weeks ago Brown was snapped secretly kissing Nicole Sherzinger at a club in Los Angeles, infuriating Rihanna, who posted a picture of herself crying
Rihanna has a very inflated opinion of herself and misconstrues public view on the Brown domestic violence scandal. It is not an "obsession" for the public. The public views Rihanna as "obsessed" with Brown, who doesn't share the same feelings for her, having moved on with Tran and other women he uses for sex. People write about the issue on websites and blogs, in an effort to deter other victims of domestic violence from following Rihanna's terrible example and that of Chris Brown. The public has become scornful of the couple's conduct, not "fascinated" by it, as Rihanna wrongly thinks.
Rihanna Had Sex With Ashton Kutcher And Was Spotted At His House Late Last Night
Rihanna Fans Are Threatening To Kill Chris Brown's Girlfriend Karrueche Tran
Rihanna Uses Mean Racial Slur In Reference To Chris Brown's Girlfriend Karrueche Tran (Photo)