U.S. Taxpayers Paid A Whopping $1.4 Billion For The Obama Family In 2011
September 27. 2012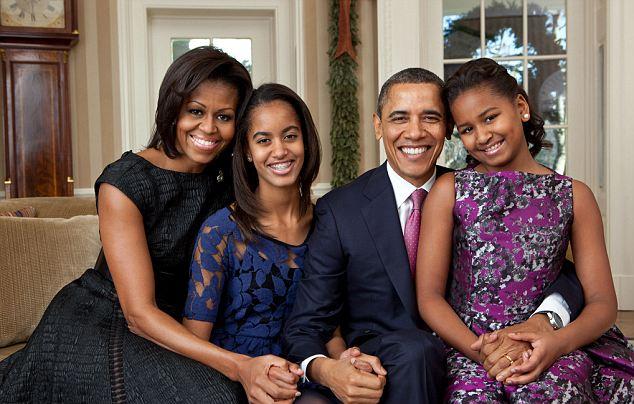 First Lady Michelle Obama (left) Malia Obama, Barack Obama and Sasha Obama
The Daily Caller website has published a scathing article about President Barack Obama and his family, quoting from the book "Presidential Perks Gone Royal" by Robert Keith Gray. That figure is absolutely disgraceful. America can't afford that. Is there any wonder the nation is bankrupt. Do you know how many jobs one could create with that money.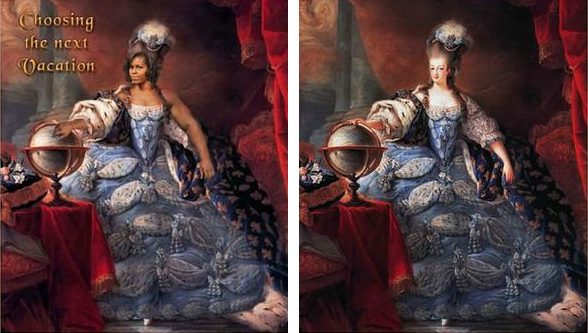 Mrs. Obama has been characterized as a modern day Marie Antoinette for being a lover of luxury living in bills footed by the American taxpayers
No First Family in history has spent this much money on themselves. Furthermore, no president in U.S. history has ever spent as much money as Obama, adding $5 trillion and counting to the deficit in toxic, fruitless debt that has pushed America further behind. This cannot continue.
RELATED ARTICLES
Documentary Film 'Obama's America 2016' Rakes In Millions At The Box Office
U.S. Economy Is Stagnating In A Troubling Pattern And Cycle Of Corruption
The U.S. Economy Takes Another Nose Dive On Dismal Job Numbers And Negative Manufacturing Data
Pollster States If The U.S. Economy Does Not Improve Barack Obama Will Lose The Election To Mitt Romney
Barack Obama In Over His Head With The Economy And In Need Of Help
U.S. Economy Adds Fewer Jobs Than Expected In A Significant Slowdown
Mitt Romney Ad Slams Barack Obama For High Unemployment Among Minorities
Ben Bernake Rings Sobering Alarm On The Dismal State Of The U.S. Economy
Joe Biden: We Can't Replace The 8 Million Jobs Lost
Ben Bernake Didn't See The Financial Crisis Coming
Bernake Defends Reckless Spending
U.S. Unemployment Continues To Rise
The Benefits Of Government Cost Cutting
GDP Data Shows The Recovery Failed