Usain Bolt Made A Humorous Appearance On 'The Jonathon Ross Show' In London
August 21. 2012
Usain Bolt on the "The Jonathon Ross Show"
Jamaican Olympic gold medalist, Usain Bolt, made an appearance on the Jonathan Ross Show and the interview was really funny. He made jokes about his family and fans, particularly people trying to informally race him in public, convinced they can go faster than he can, which prompts a comical response from him.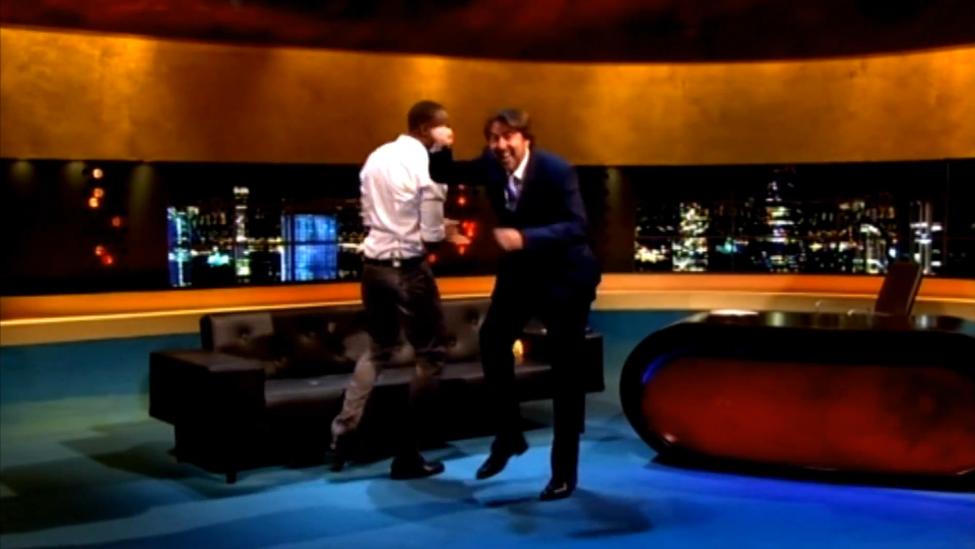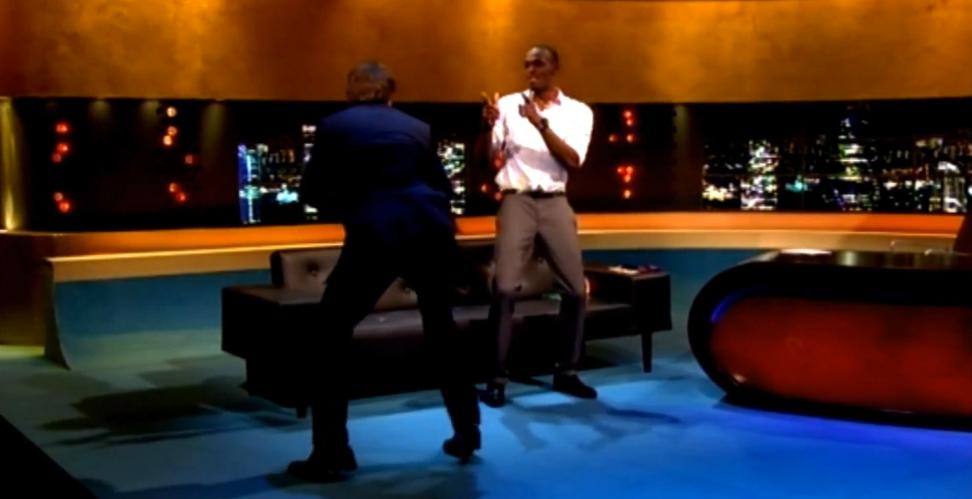 Jonathan Ross trying to dance
Bolt also tries to teach Ross how to dance, who ends up producing some of the most ill-coordinated and terrifying movements set to music, which look nothing like the original steps he was taught. Television shows should have warnings in such cases such as, "Extremely bad dancing ahead."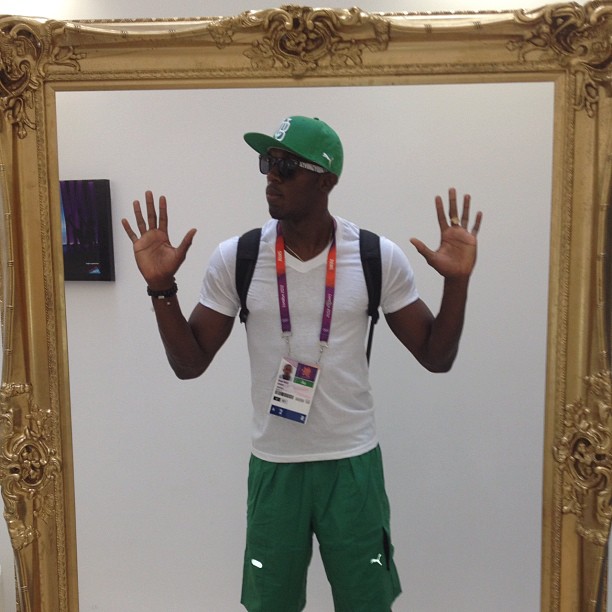 Usain Bolt
Ross also does a hilarious, but exaggerated take on the accent of Manchester United FC manager, Sir Alex Ferguson. Ross stated as Ferguson, "Useen, mi wee laddy, we want you to come out here and play at Man U-knighted." Translation: "Usain, my young man, we want you to come out here and play at Man United." Ross, I see a football boot to the forehead in your future (just ask Becks).
RELATED ARTICLES
Gold Medalist Boxer Anthony Joshua Says Going Pro Is A No Go
Usain Bolt And Jamaica Take Gold In 4x100 Men's Relay At The London 2012 Olympics
Parliament Lights Up With Massive Mural Of Usain Bolt To Celebrate His Historic Win
Swimmer Michael Phelps Takes A Record 22 Medals At The Olympics
Sprinter Usain Bolt Retains His Title As World's Fastest Man At 2012 London Olympics
Gold Medalist Michael Johnson Says Blacks Are Better Athletes Due To Slavery
Usain Bolt Was Going So Fast On The Track In Oslo He Ran Into A Flower Girl
2012 Olympic Opening Ceremony In London Aims To Dazzle The World
London Missile Sites Approved By Judge For Olympic Protection
A New Way Of Looking At The British Missile Defense System For The Olympics