Usher Sued For $20,000,000 Over Claims He Infected Another Woman With Genital Herpes While Cheating On Wife
July 25. 2017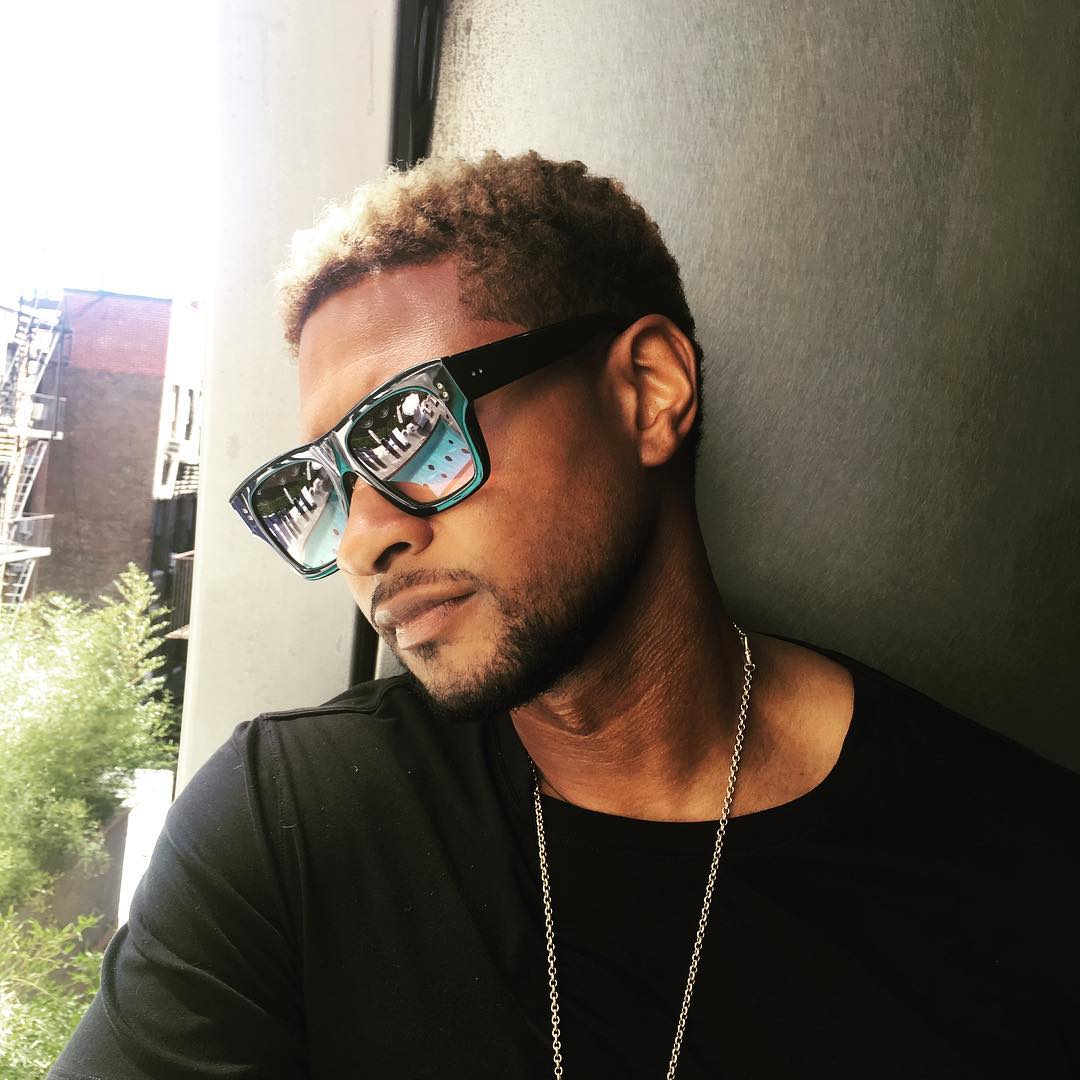 Usher
38-year-old R&B singer, Usher, famous for the song "Burn" has been burning women with genital herpes. The singer is in trouble again. Last week news leaked that Usher paid a $1,100,000 legal settlement to a woman he infected with genital herpes. The unnamed woman's lawyer stated Usher admitted he infected her and apologized. Usher's conduct was dishonorable, as he knew he is infected, but failed to disclose it to his new sex partner.
This week, another woman has come forward making similar claims about Usher infecting her with genital herpes. She was prompted to undergo sexually transmitted disease screening after reading about last week's leak, regarding Usher infecting another woman with genital herpes. The medical test came back positive for herpes.
Usher has been sued again, this time for $20,000,000 by the second woman, who stated in her lawsuit, the singer had sex with her twice. She stated they had sex in Atlanta, Georgia on April 16. The second sexual encounter occurred on April 28 in New Orleans, Louisiana. She is listed as Jane Doe in the court filing. She is suing for doctors bills, as well as emotional distress and mental anguish.
Usher is currently married to second wife, Gracie Miguel. Usher's first wife, the four times married Tameka Foster, launched into a tirade on Instagram last week, lashing out at people for asking her if she has genital herpes as well. Foster did not directly answer the question. This has caused some to believe she has genital herpes. People are also wondering if Usher's former sex partner, Rhozanda "Chilli" Thomas of the 1990s girl group TLC, is infected as well.
At the end of the day, it is a deeply personal matter that most do not want to discuss publicly. However, it is a teachable moment. Many people chase after male celebrities and quite a few of them succumb to temptation. The more sex partners a person has the greater the likelihood of contracting a sexually transmitted disease.
As such, many celebrities have sexually transmitted diseases such as genital herpes, syphilis, gonorrhea, HIV and AIDS. There are cases of celebrities not using condoms and not only putting their health at risk, but the public as well. As stated on the site previously, celebrities are often sued for infecting others with sexually transmitted diseases. Dating or marrying a celebrity can be very risky to one's health, if said star is promiscuous. It's not worth your health.
As stated on the site in the past, Usher is a sex addict. A number of male celebrities are sex addicts, as they become famous and sexually indulge themselves with so many women, who don't care about them and would not have paid them any attention before fame. It leads to a number of famous men developing unhealthy sexual habits that often causes their downfall and destroys their personal relationships. They laugh at the notion of being faithful to one woman, until they become sick.
At the rate Usher is going, he will be broke from lawsuits regarding his misbehavior. Usher's conduct is selfish. He is exhibiting such a high disregard for public health, in continuing to infect people with distressing genital herpes. It is unconscionable. Usher is hurting people with this behavior and he needs to stop. Usher knows his behavior is wrong, but keeps placing his selfish sexual desires ahead of public health. It is illegal in America (and a number of world nations) to knowingly infect others with sexually transmitted diseases.
STORY SOURCE
Usher Accuser Now Wants $20M: I Tested Positive for STD
7/24/2017 12:12 PM PDT - The woman suing Usher and accusing him of exposing her to herpes now says an STD test confirmed she's contracted the virus ... and she's upped her demand. The woman, in new legal docs filed as Jane Doe, says she was devastated when she got the results Saturday. The woman said she'd gone to get tested immediately after hearing reports Usher admitted in docs he has herpes simplex 2...
RELATED ARTICLES
Judge Makes Ruling On Wrongful Death Case Against Actor Jim Carrey Regarding Legal Claim He Infected His Girlfriend With STDs Leading To Her Suicide
Singer Usher Paid $1,100,000 Settlement To Woman He Infected With Genital Herpes