Victoria Beckham Labeled A Fraud
Fashion Label Exposed As Knock Off
December 8. 2008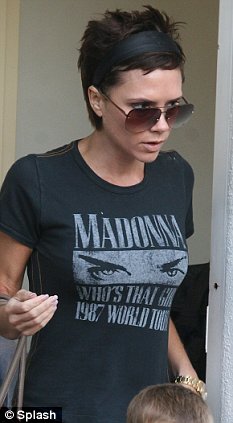 Victoria Beckham
The Daily Mail has branded Victoria Beckham a fraud over her fashion label. Citing the fact she can't draw, when most real designers do their own sketches and another little tidbit...her designs are suspiciously similar to those of Roland Mouret, the former Spice Girl has been left with egg on her face (rather than in her mouth).
In viewing the comparative photos the Daily Mail posted online, I must agree, it appears all she did was change the colors of Mouret's dresses, removed a collar there and added a pocket here. Very disappointing. When you do things like that you will not be considered a real designer. It appears Victoria knows labels, but can't design them. Ditto for that book she claims she wrote "That Extra Half An Inch."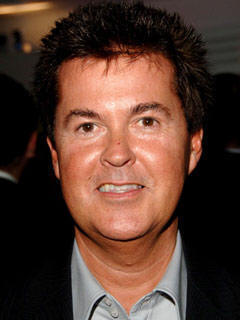 Simon Fuller
Simon Fuller, her manager at 19 Entertainment/Sony Music, who is often in this position regarding claims of his clients lack of originality (to add to the pile, Daughtry's been sued for music theft, second claim against them), declined to comment on the obvious rip offs.
Which bit of your dresses DID you design, Victoria?
Same seamstress as designer Roland Mouret. Same pattern makers. Same fabric suppliers. Same 'atelier'. Even the same label. And she can't draw. We reveal the striking similarities between the Mouret and Beckham dresses. When Victoria Beckham's new dress collection was launched in London last week, it drew gasps of admiration from some of the most established figures in the fashion industry.
The former Spice Girl turned designer, who has claimed she is more proud of her debut collection than anything else she has achieved, insisted she alone was responsible for creating the haute couture. Talking about her designs, Victoria, 34, said: 'I really had to prove myself ... But now I feel like I am competing in an arena where I belong. I was so nervous because this has been a lifetime in the making.'
'The fact that Roland has been so hands-on has been kept a tightly guarded secret until now. We have all been convinced that Roland and Victoria must be in some kind of a business arrangement.' A spokesman at 19, the management firm run by former Spice Girls manager Simon Fuller – who represents both Victoria and Mouret – was last night unable to confirm whether Mouret has been paid for his assistance…