Video Model Esther Baxter Denies Rapper Bow Wow's Claims She Took His Virginity
December 18. 2012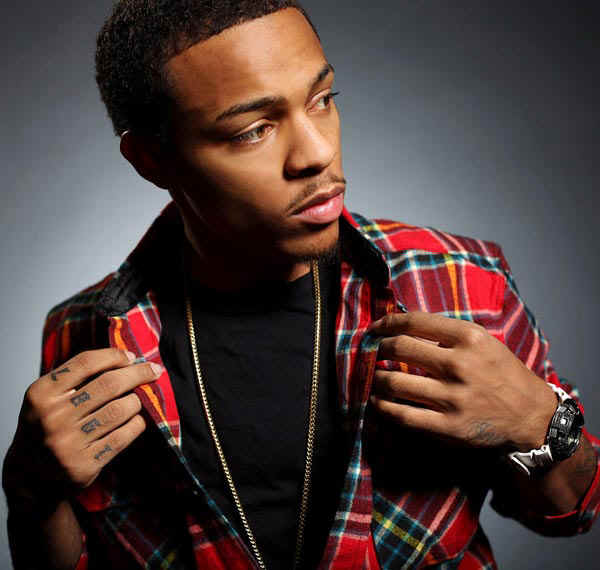 Bow Wow (Shad Moss)
Voluptuous video model, Esther Baxter, 28, has slammed the claims of 26-year-old rapper Bow Wow, that she took his virginity when he was 16 and she 18. Though the two are close in age, technically, that's illegal in America, because he was underage at the time.
Esther Baxter
Baxter should not be surprised this is now public knowledge, as most men talk, just like women do, maybe even more, as they love to brag about their manhood. I'm not saying I believe Bow Wow (yea I do) but why would he give her initials if it wasn't her, then fail to deny the story altogether, grinning when people at the radio station guessed her name.
STORY SOURCE
Esther Baxter Denies Bow Wow's Claims She Took His Virginity
Dec 17, 2012 - In a very over sharing interview, Bow Wow discussed allegedly losing his virginity at the age of 16 to video model Esther Baxter. He also went on to talk various sexual acts he's tried, what other celebs he wouldn't mind boning, and also brought up his baby mama.
Now Ms. Baxter is none too thrilled with what was said about her. She took to Twitter to denounce Bow Wow's claims, calling it a "ballerific fantasy." Clearly she's not as chummy with Shad as Karrine Steffans is.
Esther wrote: Do I REALLY have to respond to this s***!?! First…you people believe the SILLIEST s**t!!! Lm*o! I thought this s*** was a joke…but Lil homie ACTUALLY said that s**t. N***a really shot for the stars with that one!!! Couldn't think of anyone else huh!?! It's cool I know times are hard right now but u should've at least let me know so we could BOTH benefit. Losing your virginity to EB at 16…damn…that's a ballerific fantasy bro. Its not the first time & it won't be the last time a n**** decide to put my name in some s***…I don't have time for the foolishness. You have some s*** to promote do that s*** WITHOUT putting my damn name in some nonsense. #Done #NothingElseToSay #ByeBoy.