Wall Street Journal: Pop Divas On The Decline In America
October 19. 2017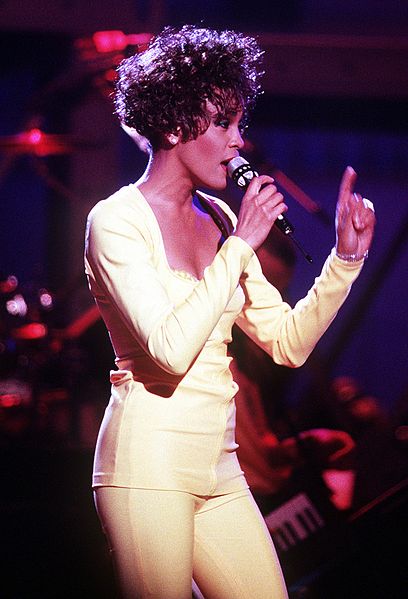 Whitney Houston
The Wall Street Journal published an article yesterday entitled "The Pop Diva Identity Crisis." The article lamented the lack of popular female pop artists, particularly white stars. The article noted the sales declines and waning popularity of Lady Gaga, Katy Perry, Miley Cyrus and Taylor Swift. They have failed to reach historic sales and are having noticeable difficulty maintaining successful, distinct careers.
The music industry's standards have fallen over the past 20-years. Artists are not being signed on talent. They are being signed on their appearance and willingness to compromise themselves in cult center Hollywood. When I was growing up, the top pop divas could sing. Whitney Houston, Mariah Carey and Celine Dion were the top female stars. One black, one mixed and one white. There was variety. However, it wasn't about color. It was about your ability to true sing and with such distinction, you stood out from the rest. It should be noted, it didn't hurt that Houston, Carey and Dion are photogenic. That was a plus for the labels.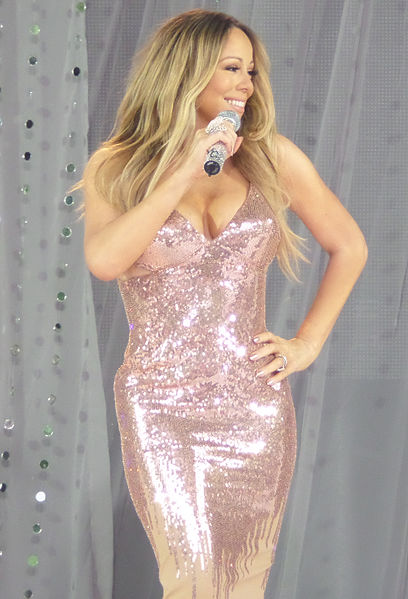 Mariah Carey
It's not a racial matter in modern times. It's a you-can't-sing-as-well-as-your-predecessors problem, because the industry is signing people to record deals based on appearance. I have bad news for you, appearance can't properly sing a good song and make it permanently stick. Lady Gaga, Katy Perry, Miley Cyrus, Taylor Swift, Beyonce and Rihanna can't sing as well as Whitney Houston, Mariah Carey and Celine Dion.
Even prior to the aforementioned singers, artists such as Aretha Franklin, Chaka Khan, Barbra Streisand, Lulu, Patti Labelle and Tina Turner sang exceptionally well (still do). In the 50s, 60s, and 70s the industry also had greater standards in signing talent than they do today. Other honorable mentions from the 1990s include Shanice, Tracie Spencer, Tamia, Deborah Cox and Debelah Morgan, as they have great voices. More recently, Adele and the late Amy Winehouse are modern singers who exhibited vocal ability.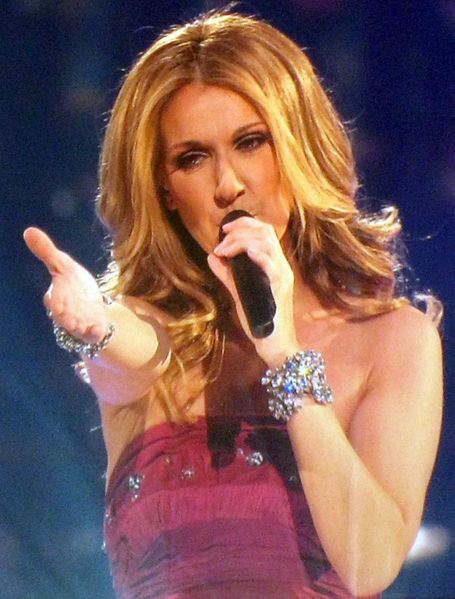 Celine Dion
As I have stated many times on this site and Twitter, it is not that the talent isn't out there anymore. God didn't stop making people with great voices. The industry just isn't trying to find or sign them. Find and sign should have been the order of the day. There are still great singers out there who are nice looking as well. However, as stated above, the industry has a cultist agenda and that is creating massive problems destroying the music and film business.
Another key factor is quality songs. Many of the songs being released today are structurally unsound. They lack so many true musical components, it shouldn't qualify as music and will not stand the test of time. Almost 30-years later, you could play "I Will Always Love You" by Whitney Houston, "Vision Of Love" by Mariah Carey" or "My Heart Will Go On" by Celine Dion and the songs will stand up. They will sound timeless.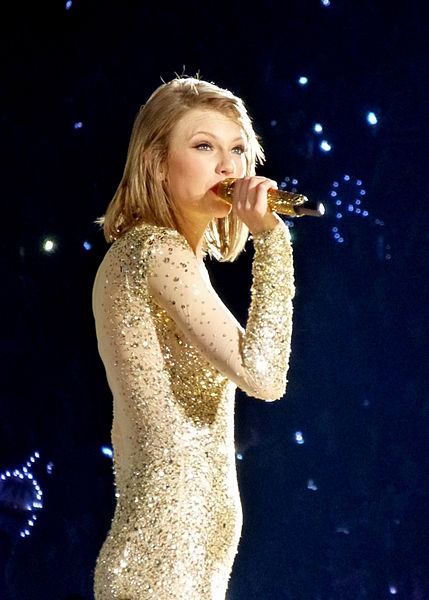 Taylor Swift
You turn on the radio now and you will be accosted by questionable lyrics and shoddy musical accompaniment. Now you've got songs with debased lyrics unsuitable for airwaves, such as "I'm in love with the coco (cocaine)" by O.T. Genasis, "I got hoes" by ASAP Rocky and "Oh he so horny, he want to f**k" by Beyonce. The aforementioned lyrics are appalling bad.
Newer female artists are also following queen industry thief Madonna in stealing preexisting songs and butchering them, so they can falsely claim they are songwriters and collect significant royalty checks they are not entitled to under the law. The derivative songs are substandard and driving down the quality of music in the industry.
STORY SOURCE
The Pop Diva Identity Crisis
With the rise of hip-hop, a string of A-list pop stars like Taylor Swift, Lady Gaga, Miley Cyrus and Katy Perry have stumbled. 'There's a changing of the guard.'
Updated Oct. 18, 2017 2:33 p.m. ET - In the age of hip-hop, female pop stars are facing an identity crisis. In July, R&B/hip-hop surpassed rock for the first time to officially become the biggest music genre in America, according to Nielsen Music, which tracks online streams and digital and physical albums. As of Oct. 12, R&B/hip-hop has driven 24% of music consumption in 2017—more than rock's 21% and double pop's 12% share.
So far this year, 20 of the 25 most-streamed songs on Spotify, Apple Music and other on-demand audio services are by R&B/hip-hop acts such as Kendrick Lamar, Migos, Childish Gambino and Lil Uzi Vert, Nielsen's data shows. Two are by male pop stars (Ed Sheeran, Bruno Mars). Not one is by a female pop artist. At the same time, a string of white A-list arena-pop stars—Lady Gaga, Katy Perry, Miley Cyrus, even Taylor Swift—have stumbled over the past year amid poor reviews, underperforming singles or disappointing sales.
"It's a real shift going on with pop music—we're showing that hip-hop is pop music," says Andre Torres, vice president of urban catalog at Universal Music Enterprises, a division of Universal Music Group, the world's biggest music company. He says female pop artists who "are unsure about who they are and who they want to be" are finding it harder to navigate today's pop landscape.
Hit machines Katy Perry and Lady Gaga—who together have produced 12 chart-topping songs in the past decade—have both failed to deliver a No. 1 song with their new albums. "Witness," which Ms. Perry released in June, and "Joanne," Lady Gaga's album from October 2016, are widely seen in the music industry as critical and commercial disappointments. Miley Cyrus, whose newest album, "Younger Now," arrived last month, peaked at No. 5 on the Billboard album charts, after hitting No. 1 with her 2013 album, "Bangerz."
Five of the 10 songs to hit No. 1 on the singles chart this year have been rap, the most ever, Billboard notes. The other five include one R&B, one Latin and two male pop songs. The only female pop single to hit No. 1 was Taylor Swift's "Look What You Made Me Do."...