War Machine Sentenced To Life In Prison For Violent Beating Of Porn Star Christy Mack
June 5. 2017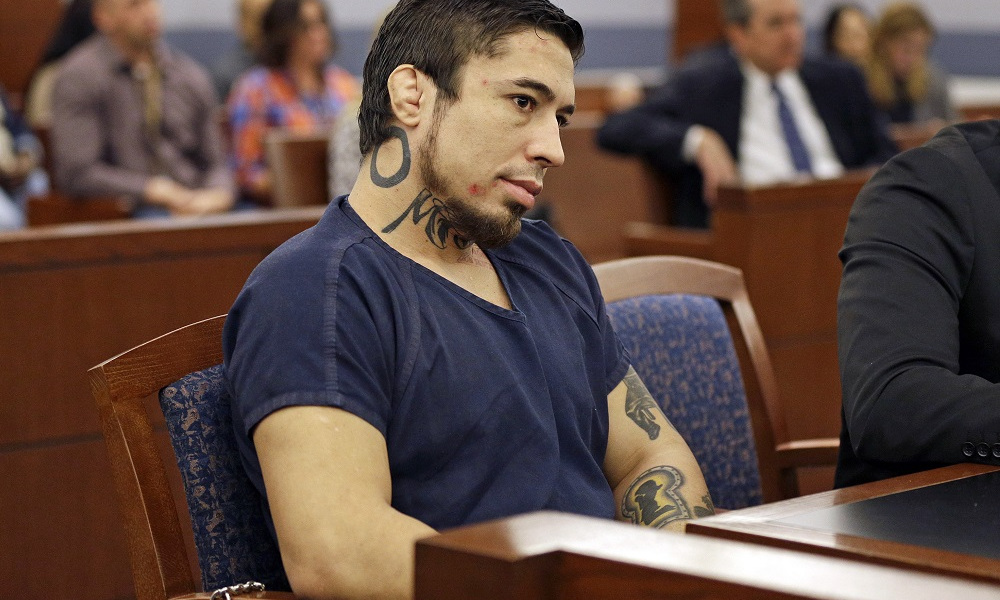 War Machine in criminal court trial
26-year-old porn star, Christy Mack, real name, Christine Mackinday, was viciously beaten by her ex-boyfriend, MMA star, War Machine, born Jonathan Koppenhaver. Today the 35-year-old fighter, turned porn star, was sentenced to life in prison with the possibility of parole in 36-years, for a beating that was so severe, it was categorized as attempted murder. He was convicted on 29 counts of assault, sexual assault, kidnapping and weapons charges, regarding the brutal incident that occurred in 2014. The jury was deadlocked on charges of attempted murder.
War Machine went to Mack's Las Vegas, Nevada home and found her with another porn star, Corey Thomas. War Machine violently attacked them, holding Mack and Thomas in the home against their will, during a sustained assault. He broke Christy Mack's nose and in total 18 bones in her body. He also knocked out many of her teeth and ruptured her liver. Mack's ribs were fractured and her leg bruised to the point she could not walk for several weeks. Mack also stated War Machine attempted to rape her during the attack.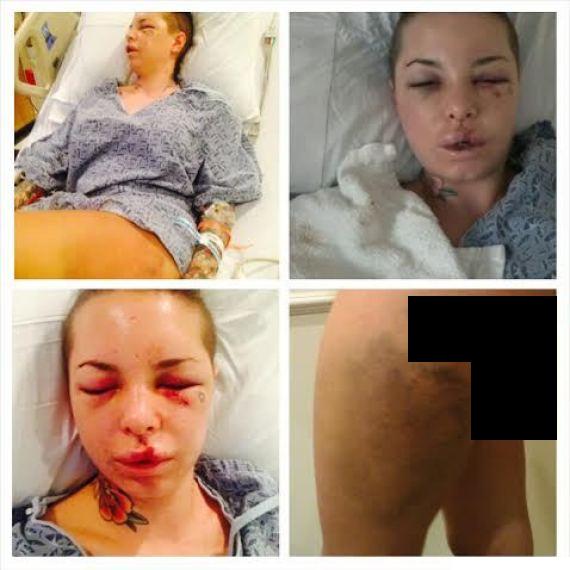 Christy Mack's injuries
During the first year of his incarceration in 2014, War Machine attempted to kill himself via hanging, while in his cell, but was discovered and revived by prison staff at the correctional facility. Former New England Patriots footballer, Aaron Hernandez, killed himself via a similar method, using bed linen.
Mack revealed her relationship with War Machine had been one full of domestic violence. Mack stated, "I've been punched and kicked, smothered and bitten, raped and tortured. I was met with this more times than I can count, and I still cry every time I think about how it feels." Mack expressed the view that "I do know that when he gets out, he will kill me." As such, the judge sentenced him to life in prison to protect the community.
STORY SOURCE
War Machine sentenced to life in prison, eligible for parole in 36 years
7:23 PM ET - The former mixed martial arts fighter known as War Machine was sentenced to life in prison Monday for kidnapping, beating and sexually assaulting his ex-girlfriend over the course of several hours in 2014, and of beating her male friend when he found them together in her bedroom.
Jonathan Paul Koppenhaver will be eligible for parole in 36 years, when he will be 71 years old. A jury in Las Vegas has found the former mixed martial arts fighter known as War Machine guilty of kidnapping and sexually assaulting his ex-girlfriend. A jury convicted Koppenhaver in March. The jurors deadlocked on two attempted-murder counts but convicted him of 29 felonies stemming from attacks on Christy Mack and Corey Thomas...