Watchmen Lawsuit Settled
January 16. 2009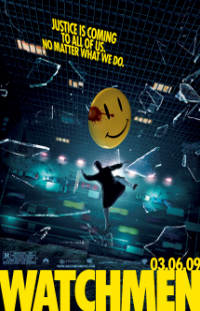 The 20th Century Fox copyright infringement lawsuit filed against Warner Bros over the rights to the film "Watchmen" has been settled. Warner Bros has agreed to give 20th Century Fox 8.5% of the royalties from the film and a portion of proceeds from sequels.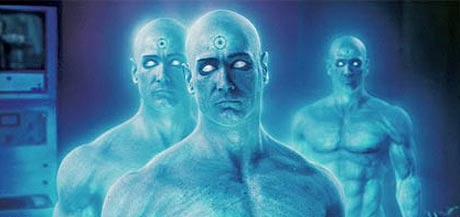 This movie looks sick and the story line derivative. While, I realize the comic book the "Watchmen" has fans, based on what I've read this week, the movie previews look tacky and cheap.
Fox & Warner Settle 'Watchmen' Lawsuit
Warner Will Distribute; Fox Gets 8 1/2% Gross + Cash + Piece Of Sequels/Spinoffs
BREAKING NEWS! (keep refreshing) The deal is finally done, and Warner Bros' highly anticipated Watchmen -- based on the comic book series/graphic novel written by Alan Moore and illustrated by Dave Gibbons -- won't be held hostage. I'm hearing that in tonight's settlement, Fox will not be an active distributor of the pic, but will receive up to 8 1/2% gross participation in the pic, and a piece of everything going forward including a sequel or spinoff, and a cash payment upfront including recoupment of its development costs and attorney fees….