Wendy Williams Says She Is Standing By Her Cheating Husband Kevin Hunter (Video)
September 27. 2017
Talk show host Wendy Williams, 54, is notorious for giving out terrible relationship advice to celebrities and audience members alike. Williams is highly critical of people's relationships and marriages. She has cut down victimized women on her show for tolerating bad behavior from men, such as cheating and encouraged them to financially wipe their spouses out. She has also shamelessly encouraged women to be gold diggers.
The Daily Mail UK exposed the problems in her marriage of 20-years, to Kevin Hunter, 44, who has been caught living with a mistress, in a New Jersey mansion paid for with Williams' money. The house is a few miles away from the mansion Hunter shares with Williams and their son. Hunter has his mistress living in luxury on Williams' dime which is disgraceful.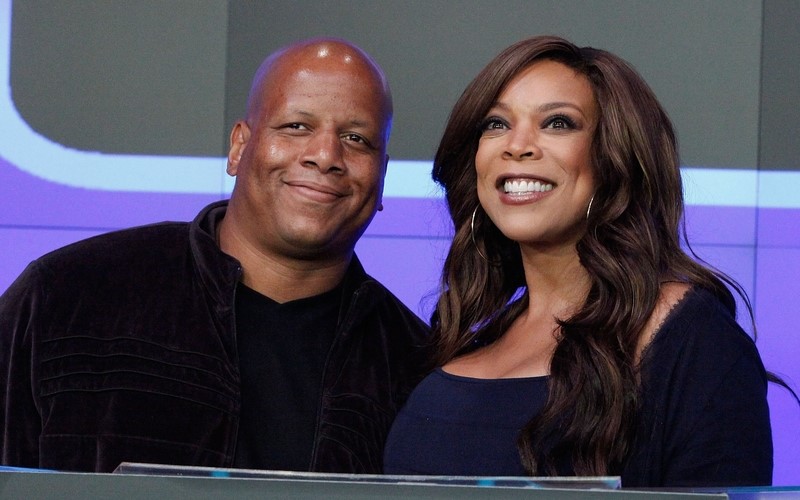 Kevin Hunter and Wendy Williams
Williams is now like the women she repeatedly cuts down for tolerating cheating from men, while encouraging them to be gold diggers. Not a nice feeling, is it, Wendy. Williams has decided to stay with Hunter. Yesterday on her show she flashed her wedding ring at the cameras, put on a fake smile and with her voice cracking from emotional pain, stated she is staying with her husband (does she know her husband also gave the gold digging mistress a massive ring, paid for with Williams' money).
At the end of the day, people want their marriages to work. Adultery is sad and heartbreaking. No one envisions that will happen to them, but it has befallen a number of people, as we live in a society where pop culture encourages infidelity. People need to be faithful to one another. If adultery strikes and a couple decides to stay together for the sake of repairing their marriage, that's their business. One can only wish them well and a successful reunification.
RELATED ARTICLES
Wendy Williams Responds To Terrible Public Backlash Over The Aaliyah Movie In What This Site Predicted Would Be A Flop
Chris Brown's Aunt Christine Brown Slams Wendy Williams For Stating She Was In On The $50,000 Burglary At His Home
Rumors Swirling Around Entertainment Industry That Wendy Williams Having An Affair With A Younger Man
Wendy Williams Husband Is Still Cheating On Her Confirming Previous Site Claims (Photos)