When Trash Talking Goes Wrong (Bernard Hopkins vs. Joe Smith Jr)
December 19. 2016
On Saturday, December 17, 2016, 51-year-old boxing legend Bernard "The Executioner" Hopkins stepped into the ring for what he stated would be the last time. He intended to go out on a high. However, he ended up going out on a low. 27-year-old New York boxer, Joe "The Beast From The East" Smith Jr, was not amused with comments Hopkins made at a press conference in the lead up to the fight.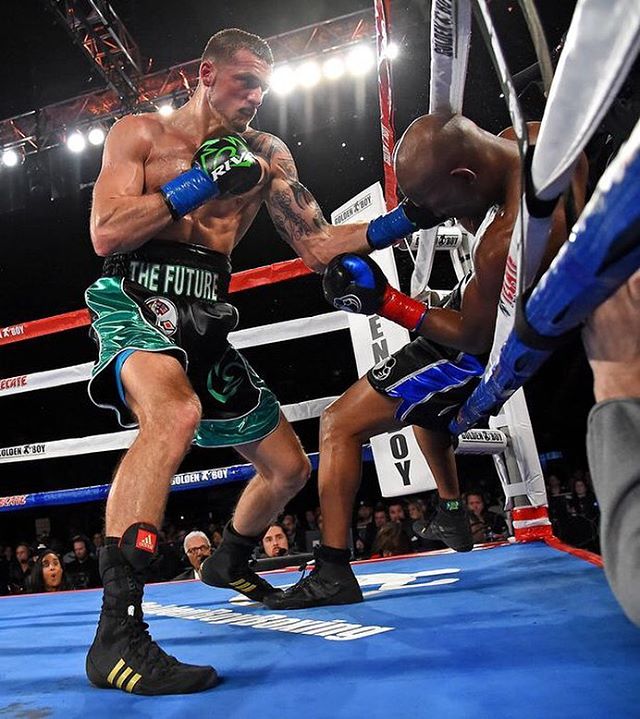 Joe Smith Jr (left) and Bernard Hopkins (right)
Hopkins referred to Smith as "common." A post press conference interview revealed Smith took offense at the comment. Smith then stated, "Kovalev let him off the hook a couple times when he had him hurt. If I hurt him, I'm gonna finish him." And that he did. Smith caught Hopkins with a dangerous, potent combo that sent the legend flying through the ropes and onto the ground.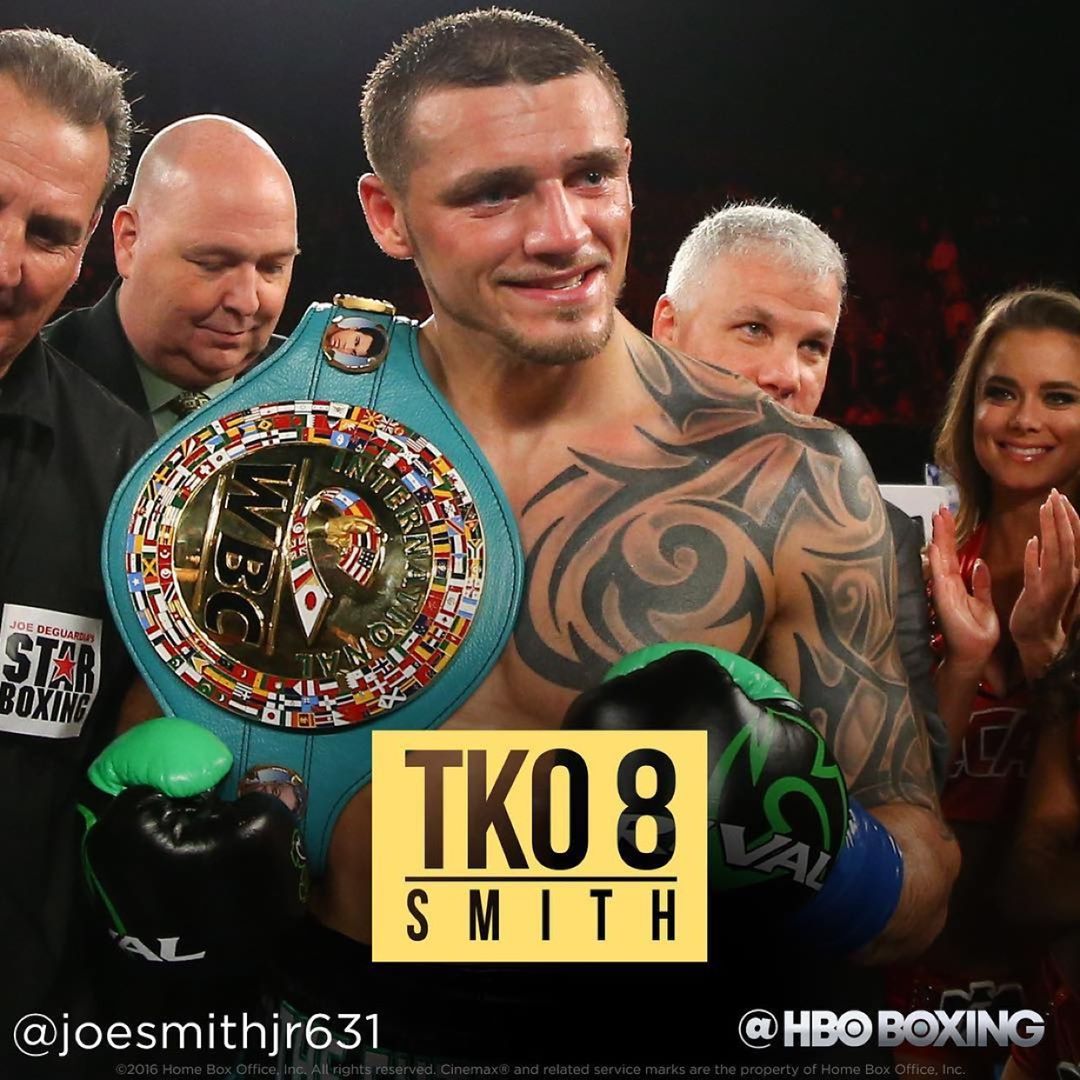 Joe Smith Jr celebrating his win
The fight was ruled a TKO, but many online state it should have been a KO, as Hopkins was out of the ring for more than 20 seconds and received assistance in getting up. The cameraman had backed away, refusing to catch Hopkins as he began falling out of the ring. The cameraman had a look on his face like, "They're not paying me enough for this." However, after Hopkins hit the ground, others helped him up.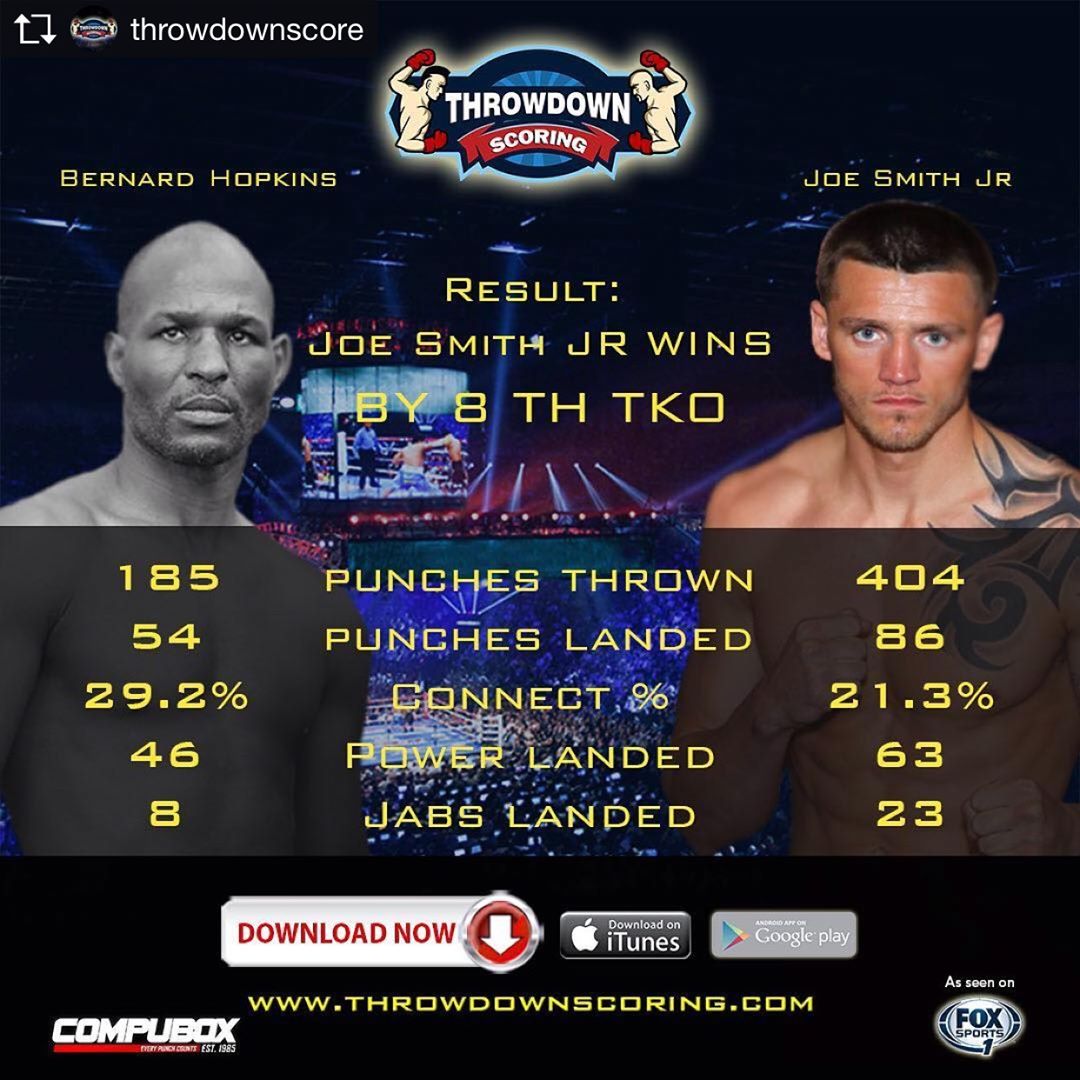 Bernard Hopkins vs. Joe Smith Jr fight stats
Hopkins told the press that Smith Jr pushed him out of the ring, but the playback video reveals a flurry of punches by his rival sent him sailing through the ropes and onto the ground. There was no pushing. The fight stats revealed Smith Jr was winning prior to the knockout, which sealed the deal. Smith had successfully defended his WBC light heavyweight title. However, social networking has been awash in jokes about the fight such as, "That's what his old as* gets for trying to fight." On the bright side, boxers expressed sympathy for Hopkins as a legend of the trade, who went out on a bad note.
RELATED ARTICLE
Canelo Alvarez Wins Amir Khan Bout Via Knockout Now Faces Risky GGG Slugfest