White Supremacist Robert Mueller Exploiting Black People In Grand Jury To Target Donald Trump
August 7. 2017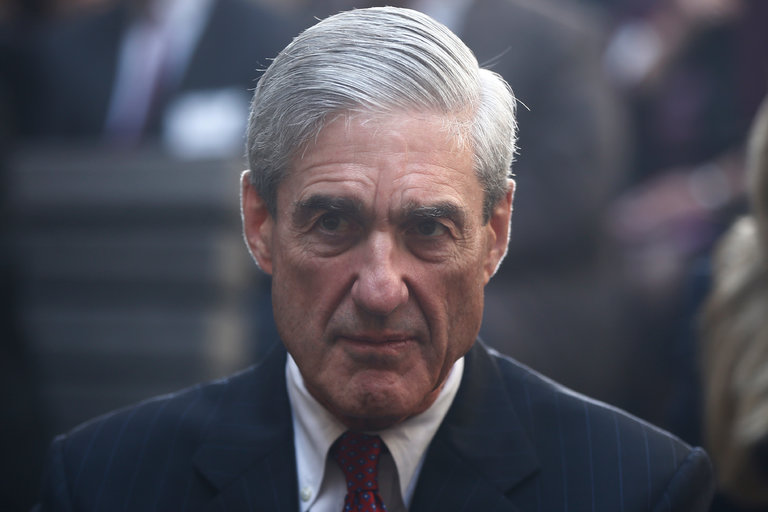 Robert Mueller
Former FBI Director, Robert S. Mueller is a white supremacist. He frequently got the FBI sued by their agents and the public alike for brazenly racist conduct he ordered at the agency. Under Mueller, the FBI saw a record drop in black employment. After Mueller's departure, his now fired successor, James Comey, whom the agents preferred as he was easier to talk to than his mean-spirited predecessor, had a very difficult time recruiting people of color to join the FBI.
In a last ditch attempt at redeeming his dirty name, Mueller pressed Congress for the job of Special Prosecutor in investigating the Trump Administration's ties to Russia. Attention seeking Mueller has been giving information to the press, trying to paint himself as a hero, in what is a serious matter his presence has tainted.
Famed attorney Alan Dershowitz has publicly stated Mueller has "stacked the deck" against Trump, by empanelling a grand jury that is largely black. Mueller, a man who has made racially derogatory and xenophobic comments at the FBI, is exploiting black people in trying to bring down the President of the United States and his administration. This is highly inappropriate and reflects poorly on the justice system. If the evidence against the Trump Administration was that strong, Mueller wouldn't need to take the low road resorting to dirty racial tactics.
Jury selection is supposed to be fair, with people from all backgrounds and walks of life. The purpose of the U.S. justice system is to ensure a fair trail for all defendants, not use dirty tactics in trying to gain the outcome a lawyer or litigant desires. The justice system is supposed to ascertain the truth, not blitzkrieg through a one-sided interpretation thereof.
What if Congress were forced by circumstances to indict Mueller for all the heinous crimes he committed at the FBI, some that cost people their lives (including children), would he want the prosecutor stacking the jury with minorities, then bringing up all the lawsuits against him for racism and subpoenaing FBI agents and officials under oath, to testify about his racially charged tirades and bigoted directives.
STORY SOURCE
Dershowitz: Mueller has 'stacked the deck' against Trump
August 4, 2017 | 7:07p - Special Counsel Robert Mueller has "stacked the deck" against the president by empaneling a second grand jury to probe supposed links between Russia and the Trump campaign, prominent lawyer Alan Dershowitz said Friday. That's because of something the real estate tycoon can readily understand: location, location, location.
The new panel will sit in Washington; the other one is in Alexandria, Va., Dershowitz told WABC Radio's Rita Cosby. DC is "always solidly Democratic and has an ethnic and racial composition that might be very unfavorable to the Trump Administration,'' Dershowitz said. Therefore if it votes to indict anyone, prosecutors will have a better chance of getting sympathetic jurors in Washington than in Alexandria, which is a "swing area, sometimes Democrat, sometimes Republican,'' he said.
Asked by Cosby if he thinks it "kind of stacks the deck against the president,'' Dershowitz, a former Harvard law professor, said, "Yes. Yes I do.'' He described it as "a tactical move'' by the prosecutor.
RELATED ARTICLES
Hillary Clinton And Democrat Politicians Still In Denial About Losing Presidential Election To Donald Trump And Are Harming America With Damaging Rhetoric
Members Of Congress Question FBI Director James Comey In Hearing About Hillary Clinton Lying To The Legislature And FBI Under Oath
Former FBI Directors James Comey And Robert Mueller Conspiring In Donald Trump Russia Investigation
Robert Mueller Targeting The White House While Scrambling To Keep His Own Crimes Hidden
FBI Director James Comey Has Been Fired By President Donald Trump (Video)