Why Does Lady Gaga Like Taking Certain Kinds Of Pictures
...That Are Not Flattering
May 2. 2012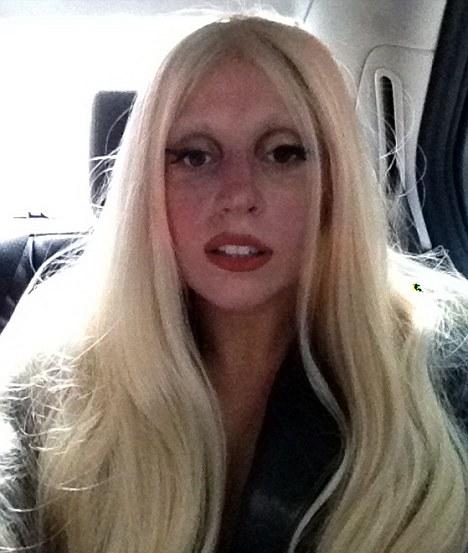 Lady Gaga
Most stars endeavor to look their best in photos. If you're Madonna, you tip the Photoshop/CGI guy a few thousand to make you look remotely human. However, singer Lady Gaga is looking like an alien in the before of a before and after shot of a makeover in her latest photos. The question is why. It doesn't make her more interesting or her music better. Her falling sales attest to that.
RELATED ARTICLES
Lady Gaga Terrifies A Poor Little Baby
Report: Lady GaGa's Manager And Label Owner Suffers Life Threatening Pulmonary Embolism
How Do Tamar Braxton And Vince Herbert Reconcile Being Christians While Putting Out Lady Gaga's Illuminati Devil Worshipping Music And Videos
Lawsuit States Lady GaGa Stole Charity Money Raised For Japanese Tsunami Victims
Lady GaGa's Sales Plummet Indicating Her Career Is In Trouble
Lady Gaga Falls On Stage For The Umpteenth Time
Lady Gaga Crazily Believes God Gave Her The Lyrics To "Judas"
Madonna Slams Lady Gaga For Crazy Conduct She Encouraged