Witness Comes Forward To The Police In Justin Bieber Assault Case
March 28. 2013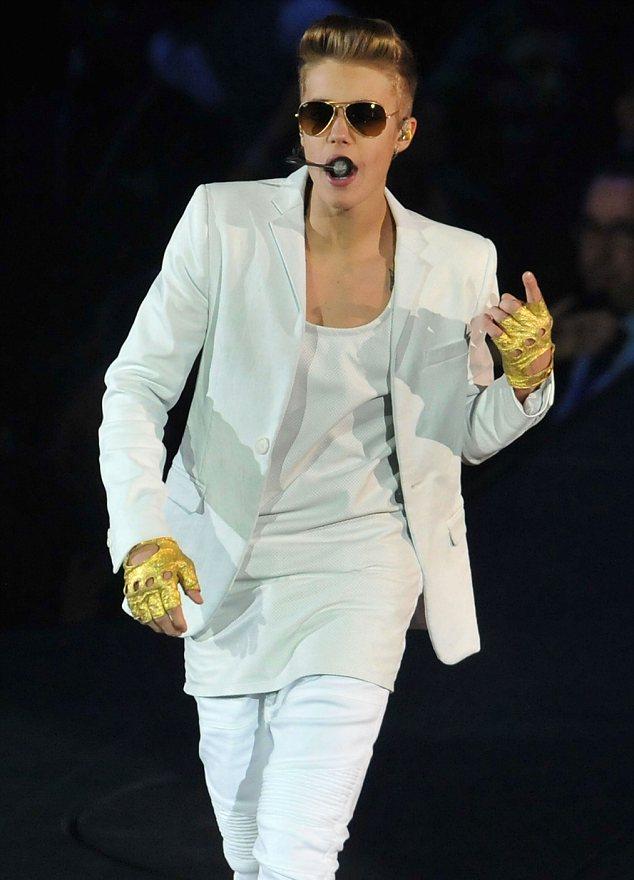 Justin Bieber
A gardener in the gate community pop singer Justin Bieber resides, has come forward in the assault case against him, for spitting at and threatening to kill his neighbor. The witness confirms the account given to police by Bieber's neighbor, stating the star did indeed spit at the man and had to be restrained by his bodyguard.
The incident all began when Bieber returned from his tough tour and started speeding his Ferrari up and down the street. The neighbor complained to Bieber about the noise it was making and the safety risk it posed to other residents. The two ended up arguing and the neighbor told police Bieber spat at and threatened to kill him, prompting the singer's bodyguard to pull the teen pop star away.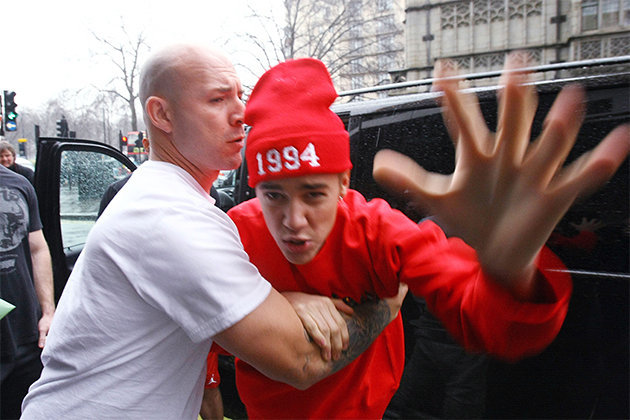 Justin Bieber lunging at paparazzo in London, England
A few short weeks ago, Bieber's bodyguard also had to restrain him, when he got into a confrontation with paparazzi outside a London hotel. The pap accused Bieber of pushing him, labeling it assault, then told the singer to "f**k off back to America" calling him a "little co*k."
Police are gathering evidence in the Calabasas incident to forward to prosecutors, who must decide whether to charge Bieber with crimes regarding the incident. A few months ago police closed a case against Bieber for beating up a paparazzi who tried to take his picture by standing in front of his car.
RELATED ARTICLES
Megan Fox Slams Lindsay Lohan As A Negative, Uninteresting, Unreliable Actress Squandering Her Opportunities
Justin Bieber Apologizes For Slamming Lindsay Lohan As A Broke Loser