Woman Accusing Usher Of Exposing Her To Genital Herpes Retracts Claim She Has A Sex Tape Of Their Sexual Encounter
September 7. 2017
Usher
Quantasia Sharpton, the woman accusing singer Usher of exposing her to genital herpes, recently stated she has a sex tape of the encounter. Sharpton was interviewed by a blogger and made the claim. However, Sharpton's lawyer Lisa Bloom, is now stating it was a "misunderstanding" and her client is not in possession of a sex tape featuring Usher.
For argument's sake, if Sharpton did make a sex tape of Usher during their alleged encounter, it would have been illegal, as no consent was obtained. Celebrities are not in the business of making sex tapes with people they have just met. It could open them up to blackmail or public embarrassment in trying to keep the sex tape private. Celebrities have made private sex tapes with people they know well. However, even that is still a risk. Someone could get angry with the celebrity one day and decide to leak the tape or use it as leverage for blackmail in seeking cash or favors.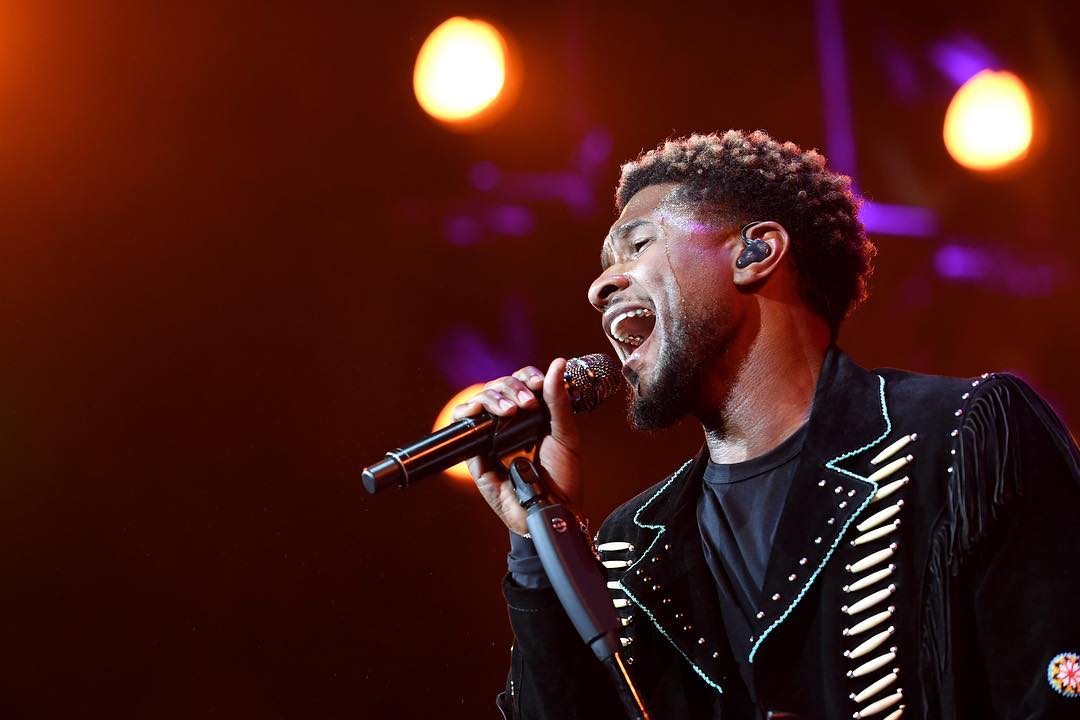 Usher
Some are viewing Sharpton's backtracking on the sex tape claim as proof she is lying about Usher. Frankly, it does damage her credibility. I stated from the outset that Sharpton's case is a hard sell, as she doesn't have genital herpes, which is highly contagious due to skin contact during sex. That's just how the virus works. How did he penetrate her and without a condom and she not contract genital herpes. From a scientific standpoint that made me wonder about this story from the very beginning.
Additionally, Sharpton has no texts, emails, phone records, DMs or letters showing she intimately knows Usher. A picture in public is not enough (one in bed is though). Celebrities take pictures with fans all the time. It doesn't mean they are having sex. In the August 7, 2017 article "Usher's First Accuser Steps Forward Suing Him For Exposing Her To Genital Herpes (Videos)" I stated:
"Here's the problem with this story. How is it Usher infected others with genital herpes from sexual intercourse, but not Sharpton. A jury may have a tough time believing that story. Genital herpes is highly contagious. Transmission occurs from skin to skin contact. If one has sexual intercourse with someone who has genital herpes, even with a condom, transmission is highly likely.
The concert footage of Usher dancing with Sharpton on stage shows no oral or genital contact of any kind. Does she have email, text or telephone records to support a sexual relationship with Usher? Is there CCTV footage showing her at Usher's hotel or going into his hotel room. The high end hotels he stays in, as other entertainers with his financial resources do, have high security. There are many security cameras in high end hotels. Sharpton not having herpes is going to be a point of doubt for jurors in this case. If Sharpton had herpes, the case would be an easier sell."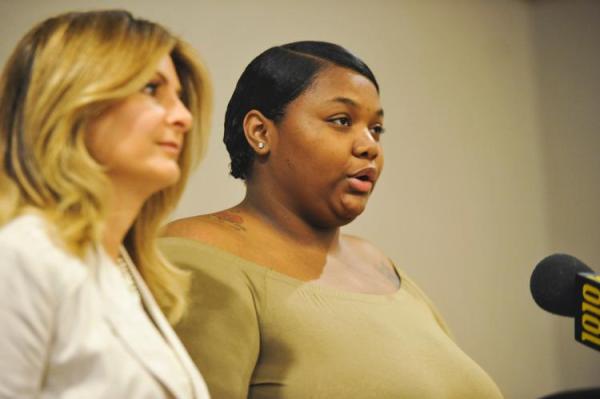 Lisa Bloom and Quantasia Sharpton
Sharpton's lawyer Bloom stated this week that she is trying to obtain CCTV footage from the hotel where her client alleges she engaged in sexual intercourse with Usher. As I stated a month ago, that would make the case. Footage showing Usher and Sharpton going into a hotel room would bolster her claims.
Others are suing Usher for infecting them with genital herpes, including a gay man who has the virus. If they can prove they met Usher and in an intimate setting it would bolster their claims. This scandal was sparked by documents released by Radar Online, via posting what they stated are settlement papers, purporting Usher paid a woman he knows $1,100,000 for infecting her with genital herpes.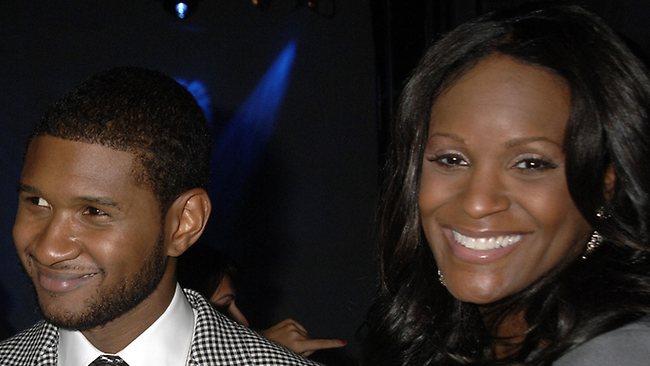 Usher and ex-wife Tameka Foster
Many are stating the woman involved in the settlement is his ex-wife's bridesmaid he was cheating with, Maya. Usher's ex-wife, Tameka Foster, had publicly slammed the two for betraying her in engaging in a sexual affair. Meanwhile, Foster had betrayed her former husband in cheating with Usher, while she worked as his stylist. Turns out Tameka was not only putting clothes on Usher but taking them off him too. Foster ditched her ex-husband to marry Usher and proceeded to greedily spend as much of his money as possible. She also engaged in mentally unstable behavior that alarmed the singer.
These factors led to the demise of their marriage within a year of their wedding. Usher left Foster and began shacking up with the woman who became his second wife, Gracie Miguel. Usher, who reads this site, did not like the fact I spoke out against him proposing to Foster. While Usher is a good looking man, I didn't have a crush on him. Like his mother and many of his fans, I could see that Foster was a controlling, possessive gold digger, who would wreak havoc on him. She went on to do just that. Sometimes another woman not involved in the situation can see things more quickly and clearly than the man embroiled in a relationship that is not good for him. Women often know what other chicks are truly up to.
STORY SOURCE
Usher Accuser Lied About Sex Tape
9/6/2017 12:15 PM PDT - Usher's most public accuser, Quantasia Sharpton, is facing huge credibility problems ... this after lying during an interview that her alleged sexual encounter with Usher was captured on video. Sharpton did an interview with Miss Jacob Tuesday and claimed straight-up ... she made a sex tape with Usher and he was down with it.
Sharpton's attorney, Lisa Bloom, tells us her client's statement is really just a "misunderstanding" ... Bloom says there is no sex tape. We're guessing Bloom had no idea Sharpton did the interview. While the sex tape might be kaput ... Bloom says they still believe the two may have been caught on the hotel's surveillance system. Obviously, this pokes a gigantic hole in Sharpton's credibility moving forward in the case.
RELATED ARTICLES
Woman Suing Usher For Infecting Her With Genital Herpes Named As Aspiring Singer And Is Accused Of Sleeping Around With Rappers
Insurance Company Seeks Court Order To Drop Usher's Coverage Stating He Did Not Disclose The Fact He Has Genital Herpes
Hotel Employee Saw Usher Go Up To Hotel Room With BBW That Has Sued Him Over Genital Herpes Exposure
Usher's First Accuser Steps Forward Suing Him For Exposing Her To Genital Herpes (Videos)
Gay Man Is Accusing Singer Usher Of Exposing Him To Genital Herpes