Wyclef Jean Slammed By Bob Marley's Son For Claiming Lauryn Hill Tricked Him Into Believing He Is The Father Of Her Child
September 25. 2012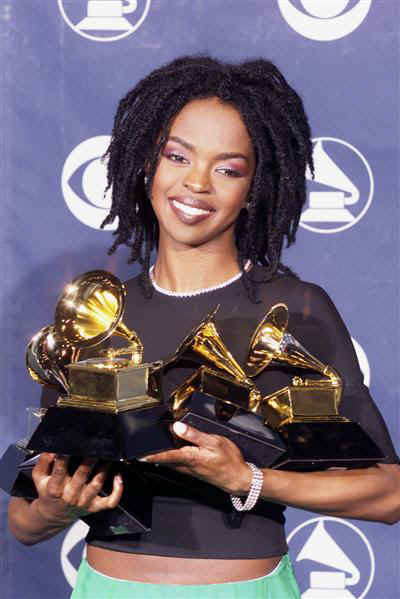 Lauryn Hill
Wyclef Jean's new autobiography put former Fugees band mate Lauryn Hill's dirty laundry on display, slamming her for tricking him into believing he was the father of her son, Zion David. In actuality, athlete Rohan Marley, the son of Jamaican reggae legend, Bob Marley had fathered Hill's child and the two later had more children.
Hill knew Jean was married, but carried on an affair with him anyway, upsetting his long suffering wife. Hill even wrote songs about him. The affair ended the Grammy winning band, but not the speculation over what transpired between the two.
Wyclef Jean
Rohan Marley has slammed Jean's tawdry claims in the book. Marley stated Jean knew it was not his child and writing about it is a ploy to shift copies of the autobiography. Jean countered, if he had believed it was not his child, he would not have showed up at the hospital for the boy's birth.
It's kind of odd, both Hill and Jean are in trouble with the IRS. Hill for tax avoidance, upon which she is waiting sentencing regarding jail and Jean for stealing charity money from Yele, set up to collect funds for Haitian earthquake survivors.
Side Bar: seriously, if there is a dispute about paternity and a Marley is involved, it is safe to assume the dad is a Marley. Bob Marley had more kids than dreads on his head.
RELATED ARTICLE
Lauryn Hill Pleads Guilty To Tax Evasion And Faces Potential Prison Sentence