$10,000,000 Wrongful Death Lawsuit Filed Against Nick Gordon For Drugging And Drowning Whitney Houston's Only Child Bobbi Kristina Brown
August 10. 2015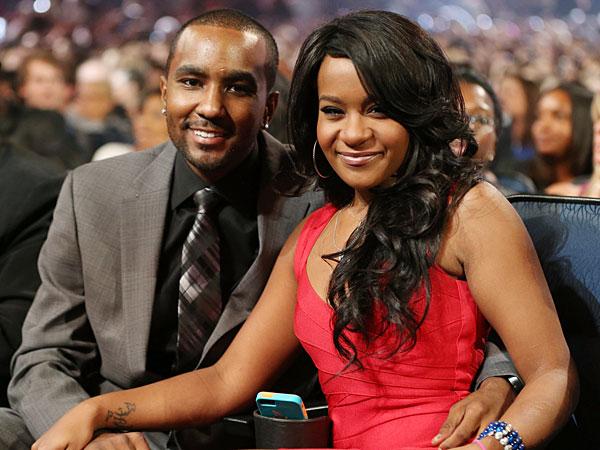 Nick Gordon and Bobbi Kristina Brown
Court appointed conservator, Bedilia C. Hargrove, has filed a $10,000,000 wrongful death lawsuit against Nick Gordon, the ex-boyfriend of Bobbi Kristina Brown, the daughter of the late singer, Whitney Houston. Hargrove states in her lawsuit Gordon gave Brown , "A toxic cocktail" of drugs, beat her, dragged her up the stairs and placed her facedown in her bathtub. A trash can was also found in the tub by Brown's feet. Bobbi Kristina's tooth had been knocked loose by Gordon.
Gordon accused Bobbi Kristina of cheating on him. However, he was the one cheating on her all the time. The Judiciary Report was informed the relationship was ending, they were screaming at each other and he couldn't take it (that she wanted the relationship over). Bobbi Kristina was trying to end the abusive relationship, Gordon became enraged and beat her worse than ever before.
Drug dealer, Max Lomas and his girlfriend Danyela, were present while Brown was dying in the bathtub. Lomas stated Gordon cleaned up blood throughout the house, after viciously attacking frail Bobbi Kristina, for understandably trying to leave him. Hargrove stated in legal documents that after Gordon left Brown to die in her bathtub, he went to Lomas's girlfriend, Danyela, who was also a friend of Bobbi Kristina, put his head on her feet and stated, "Now I want a pretty little white girl like you."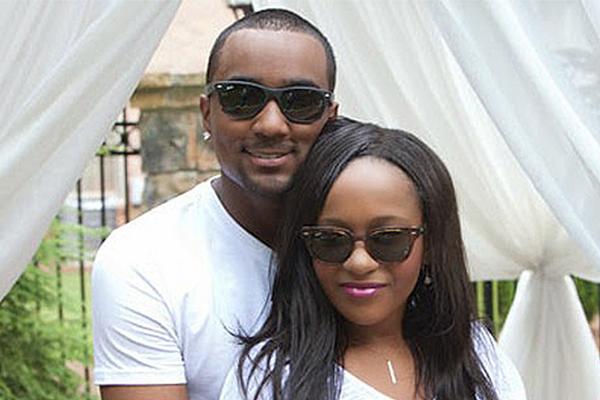 Nick Gordon and Bobbi Kristina Brown
This supports what the Judiciary Report has stated all along - Gordon was abusing Bobbi Kristina and had a hand in her death. He robbed her of her life at age 22 and should be made to answer for it in a court of law. Bobbi Kristina had a right to leave him. She was so in love with him and gave Nick Gordon everything. This is how he chose to repay her.
It is evident by his speech that Gordon thinks he is Whitney Houston's son and entitled to her estate just as much as Bobbi Kristina had been during her life. Gordon repeatedly and aggressively approached the executor of Houston's estate, Pat Houston, under this misguided and erroneous premise. Gordon threatened to kill Pat Houston, but did it in a subtle way that created issues in obtaining a restraining order. The Houston family is afraid of Gordon, who has a gun collection and short temper.
Women need to be careful how they leave an abusive relationship, as it can result in violence and of a deadly nature. Seek the assistance of the police and the courts to remove the abusive party from your residence. Change your locks immediately and avoid your aggressor.
RELATED ARTICLES
The Evidence Against Nick Gordon In Bobbi Kristina Brown's Death Is Substantial But Will It Be Enough For An Indictment
Immediately After Bobbi Kristina Brown's Funeral Family Member Sells Death Photo For $100,000 (Videos)
Bobby Brown Issues Statement On Bobbi Kristina Brown's Passing