Judge In Charleston Church Massacre Case A Racist Who Used The Word 'Nig*er' In Court To Black Man Who Appeared Before Him
June 23. 2015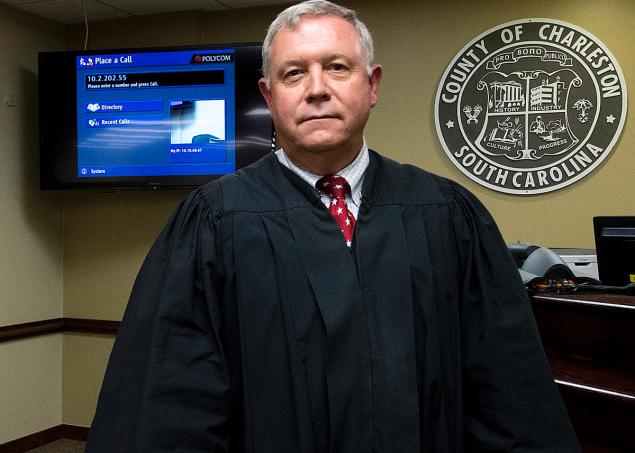 Judge James B. Gosnell Jr
Charles County Magistrate, James B. Gosnell Jr, was assigned the race based Charleston church massacre case, regarding the mass murder of 9 innocent black churchgoers in South Carolina, at the Emanuel African Methodist Church. The murders occurred at the hands of 21-year-old, gun wielding, white supremacist, Dylann Roof.
Issues have arisen in the press and public, with many labeling judge Gosnell Jr., a racist, after past acts were discovered. Previously, Gosnell was reprimanded by the South Carolina Supreme Court for using the word "nig*er" in court while rudely addressing a black defendant. Gosnell stated to the black male defendant, "There are four kinds of people in this world -- black people, white people, red necks, and nig*ers." When reprimanded by the South Carolina Supreme Court, Gosnell made excuses for his behavior by labeling it "ill-considered." How about just calling it what it is - racist.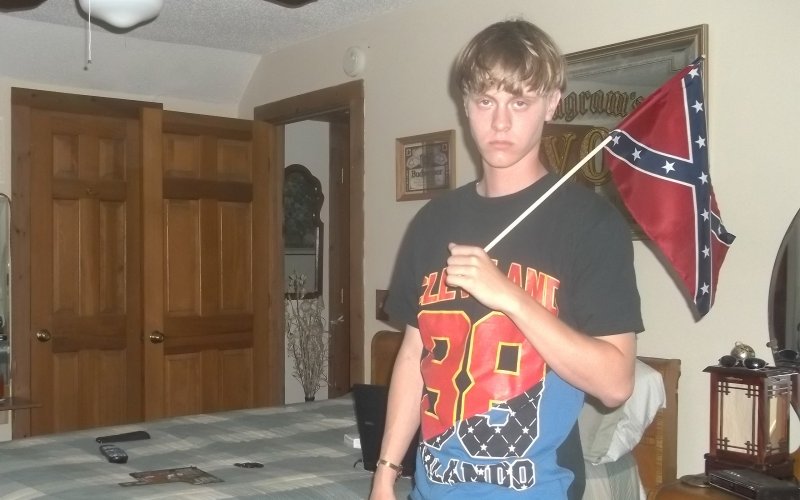 Dylann Roof was trying to start a race war in America by murdering 9 black people
To make matters worse, Gosnell referred to Roof's family as victims stating, "...we also have victims on the other side. The Roof family didn't ask to become part of this tragedy, and they will need help too." The Roof family have some explaining to do, as they raised a racist, who was openly espousing said views and in a hostile fashion. Roof also brandished racists flags from Apartheid era South Africa and the notorious Confederate flag, which is a symbol of racism in America. In fact, Roof took pictures in front of, inside and behind is home with the aforementioned racist flags.
Roof posted pro-Hitler pictures and made incendiary, racist statements online targeting black people, including 17-year-old murder victim, Trayvon Martin. The Daily Beast reported Roof also visited a slave plantation, "Roof is photographed wearing the flags of Rhodesia and apartheid era South Africa in front of a sign marking Sullivan's Island, just south of Charleston. The island was the entry point for 40 percent of slaves brought to North America, according to the National Park Services." Roof immersed himself in racism and violent rhetoric, all under this family's roof. Roof's family clearly saw things and ignored it.
RELATED ARTICLES
9 Black People Shot To Death In A Historic Charleston Church In Hate Crime Perpetrated By A White Supremacist
Atheist Shoots And Kills Three Muslim University Students After Social Networking Rants Against Religion