Joseline Hernandez v. Jessica Dime Sees The Rivals Gear Up For A Fight On 'Love And Hip Hop Atlanta'
June 30. 2015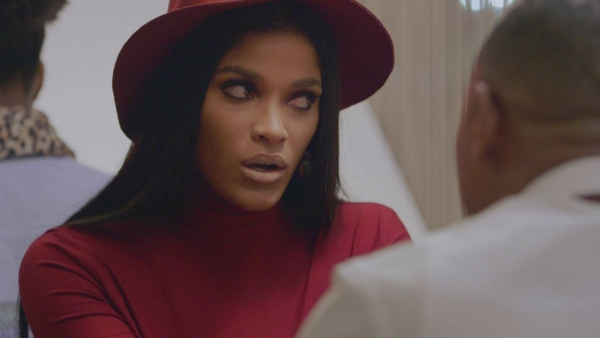 Joseline Hernandez
Things got ugly again between former strippers Joseline Hernandez and Jessica Dime on this week's episode of the reality show "Love And Hip Hop Atlanta." Karlie began gossiping back and forth between the two until the truth came out that Joseline paid Jessica for sex, which is pretty sad. Jessica also revealed that Joseline's fiancé/husband/something, Stevie J, wanted to cheat with her and offered to impregnate her. Stevie J already has 5 children by 5 women and can't pay all is child support, which has resulted in legal action against him by the State of New York. He needs to calm down.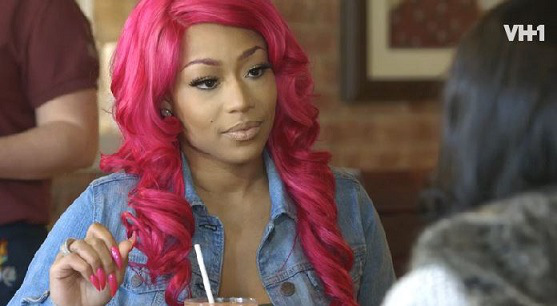 Jessica Dime is similar to fellow Miami rapper Trina in look, sound and behavior
Jessica stated Stevie J said,"How beautiful I am, how feminine I am and how he wants to put a baby up in me." Notice he called Jessica feminine. That's because people think his woman Joseline is actually Jose, as in a man. Joseline is pretty, but she is muscular and has very manly features. Joseline also revealed Jessica Dime is a stripper and prostitute whom football players paid for sex. Of all the "Love And Hip Hop" spin offs, Atlanta continues to be the most dysfunctional.
RELATED ARTICLES
Stevie J Turning Over A New Leaf On 'Love And Hip Hop Atlanta'
Is Rapper Young Joc A Gigolo And Kept Man On 'Love And Hip Hop Atlanta'
Raheeda Threatens To Rip Up Ashley Nicole's Record Deal On 'Love And Hip Hop Atlanta'
So Who's The Best Artist Out Of Joseline Hernandez, Ashley Nicole, Jessica Dime And Tiffany Foxx On 'Love And Hip Hop Atlanta'
Joseline Hernandez, Jessica Dime, Tiffany Foxx And Ashley Nichole's Fights On Love And Hip Hop More Proof That Many Female Artists Don't Get Along Out Of Jealousy