Man In Florida Who Extorted And Blackmailed Hundreds Of Underage Girls Into Making Child Porn Online Sentenced To 105-Years In Prison
July 10. 2015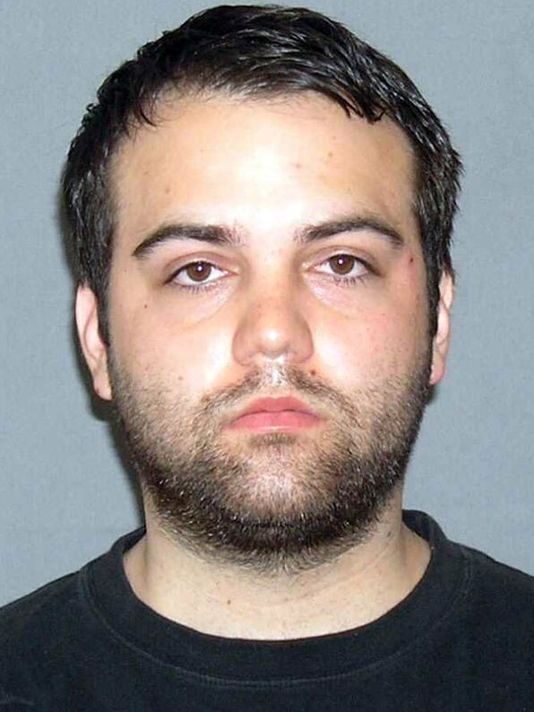 Lucas Chansler
31-year-old Florida man, Lucas Chansler, has been sentenced to 105-years in prison for an extortion scheme that victimized 350 underage girls, ages 12-16. Chansler pretended to be a teenage boy on social networking websites and befriended a number of underage girls. Chansler would then request a topless photo from his victims. When Chansler received the illegal child porn, he began using the images to extort the underage girls for fully nude photos and graphic videos.
Chansler obtained 80,000 pornographic images and videos through this sick scheme. However, police caught up with Chansler when a mother in Arizona filed a report with authorities stating her 15-yar-old daughter had been victimized by a sexual predator on the internet. Authorities traced the IP address of the alleged 15-year-old and discovered it was actually a grown man, Chansler.
A similar case happened years ago, regarding a grown man who is a pedophile, posing as then 15-year-old singer, Justin Bieber, whilst extorting nude photos and videos from underage girls. He was arrested and sentenced to prison as well (Grown Man Pretending To Be Justin Bieber Blackmailed Underage Girls Into Sending Him Nude Photos).
Preteens and teens need to be careful regarding the people they talk to online. Some people are legitimately who they say they are, but some are not. However, you don't know who is who. In the age of pedophiles and stalkers, you need to be careful. Do not divulge your personal information, nude, semi-nude photos or videos to strangers online or in public and do not agree to or attempt to meet up with them.
Some teens develop emotional attachments to people online and it can turn out quite wrong. You may think you're in love but you're not. Trust me. You'll get over it. You don't know who is truly on the other end of that computer. Therefore, be careful. Terrible things have happened to innocent kids and teens who met up with strangers they interacted with online.
At the end of the day, don't take the internet too seriously. People can be kind, but they can also be fickle, cruel bullies. Don't take it to heart. Ignore it and focus on positive things. The internet is there for you to learn good things and have healthy, productive social interactions with your peers. Do not let the internet define you or make you sad. Enjoy the best of it and learn to stay away from the worst of it. In closing, if anything strange or bad happens, tell your parents.
STORY SOURCE
Local man extorted hundreds of teen girls for sexual photos
July 8, 2015 - St. Johns County resident Lucas Chansler arrested in one of the largest 'sextortion' cases in US history. He is currently serving 105 years in federal prison. Lucas Chansler, 31, was sentenced to 105 years in federal prison on 9 counts of production of child pornography. He is from St. Johns County.
JACKSONVILLE, Fla. — Operating in secrecy from an apartment above his parent's garage at their house in Julington Creek, Lucas Michael Chansler, 31, became one of the most prolific sextortionists in U.S. history. Using a mixture of deception and intimidation, he extorted sexually explicit and pornographic images of some 350 child victims in 3 countries.
"His victims were all young girls," says FBI Special Agent Larry Meyer. "His youngest was 12 oldest was 16." Lucas Chansler, 31, of St. Johns County, was arrested on January 8, 2010 when federal authorities raided his home. He is now serving 105 years in federal prison on nine charges of child pornography for his involvement in obtaining over 80,000 images and videos of child pornography from over 350 underage girls, the FBI Jacksonville office released Tuesday.
The FBI says they first received a tip back in December of 2009 from a mother of a 15-year-old girl in Phoenix, Ariz. who had met a 15-year-old boy on MySpace - or so she thought. This alleged boy solicited a topless photo from this woman's daughter and, after receiving it, asked for more. The young girl from Phoenix refused, but when she did, the 'boy' threatened to post the photos on the internet and send them to her friends and family...
If you have information that may help identify victims of Lucas Chansler or believe you may have been victimized by him you can complete a confidential questionnaire at www.fbi.gov/sextortion or email FBIVictimAssistance@IC.FBI.GOV. You can also call the FBI Jacksonville Field Office at 904-248-7000.
RELATED ARTICLE
Grown Man Pretending To Be Justin Bieber Blackmailed Underage Girls Into Sending Him Nude Photos