Michael Slager Indicted For Shooting Unarmed Black Man Walter Scott 8 Times In The Back As He Ran Away
June 9. 2015
Video of Michael Slager murdering unarmed black man, Walter Scott, who was fleeing from him in fear.
33-year-old South Carolina police officer, Michael Slager, has been indicted on murder charges, for shooting unarmed black man, Walter Scott, 50, as he ran away. Scott also planted evidence by the body in a frame up to make Scott look like the offender in the incident. Slager shot Scott from the back, firing off 8 bullets from his weapon, as the unarmed man fled on an alleged traffic violation (broken taillight).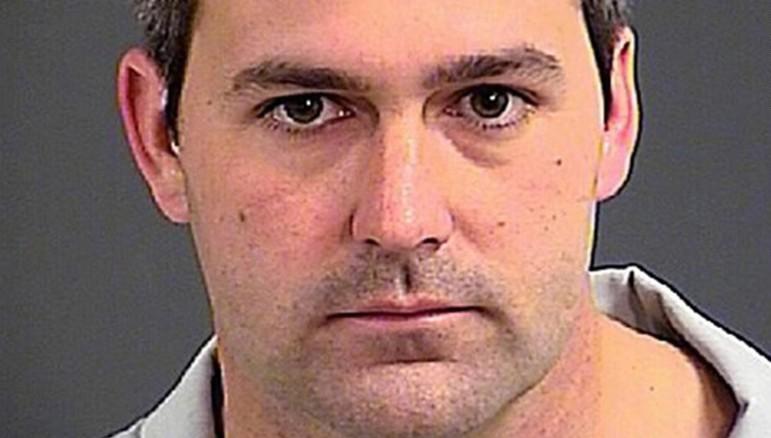 Michael Slager
The shooting death was secretly captured on film by a bystander, who was puzzled at the sight of Slager chasing Garner. Little did he know a murder was about to unfold. Slager, who has been incarcerated since the April 4th murder, was indicted on murder charges that could see him sentenced to life in prison if convicted by a jury.
RELATED ARTICLES
6 Police Officers Charged With The Death Of Freddie Gray (Video)
New FBI Director James Comey Laments The Lack Of Minority Agents But There's A Reason For That
DashCam Footage Released Of Walter Scott Fleeing In Fear From Murderous Police Officer Michael Slager (Video)
Man And His Wife Arrested In Separate Incidents After Filming The Killing Of Eric Garner By New York Police Officer (Video)
Brave Man Who Filmed Police Officer Michael Slager Framing And Murdering Walter Scott Speaks Up On What He Saw (Video)
Protests Erupt Over New York Grand Jury's Decision Not To Indict Police In The Choking Death Of Black Man Eric Garner (Video)
Riots Erupt In Baltimore Over Freddie Gray Killing By Cops Reiterating The Need For A Federal Law Regarding Police Brutality (Video)
South Carolina Police Officer Charged With Murder For Shooting A Fleeing Black Man In The Back 8 Times Then Framing Him For Theft
The FBI Declines To Charge Darren Wilson In The Murder Of Mark Brown Revealing A Pattern Of Injustice Against Minorities At The Agency
Walter Scott's Killer Michael Slager Laughed After Murdering Him And Is Being Sued For Tasing Another Black Man In The Back In 2014 (Video)
New York Police Officers Put Pregnant Black Woman In A Chokehold And Called Her Husband A 'Nig*er' (Videos Of NYPD Attacks On Pregnant Women Of Color)
Michael Slager And The North Charleston Police Department In South Carolina Have A History Of Brutality Against Black Men Prior To Illegal Killing Of Walter Scott
Police Officer Who Shot And Killed 12-Year-Old Black Boy Was Initially Rejected From The Police Force As 'Mentally Unprepared' And 'Weepy' With Poor Shooting Performance (Video)