President Obama Gives The Eulogy At The Funeral Of Beau Biden Son Of Vice President Joe Biden
June 8. 2015
Beau Biden, the 46-year-old son of U.S. Vice President, Joe Biden, died on brain cancer and was buried this past weekend. U.S. President, Barack Obama, gave the tearful eulogy. The funeral was also attended by First Lady Michelle Obama and the Vice President's wife, Jill Biden, who is stepmother to Beau Biden, who was diagnosed with brain cancer in 2012.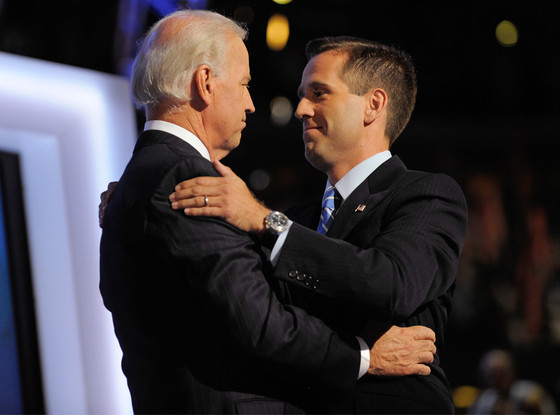 Joe Biden and Beau Biden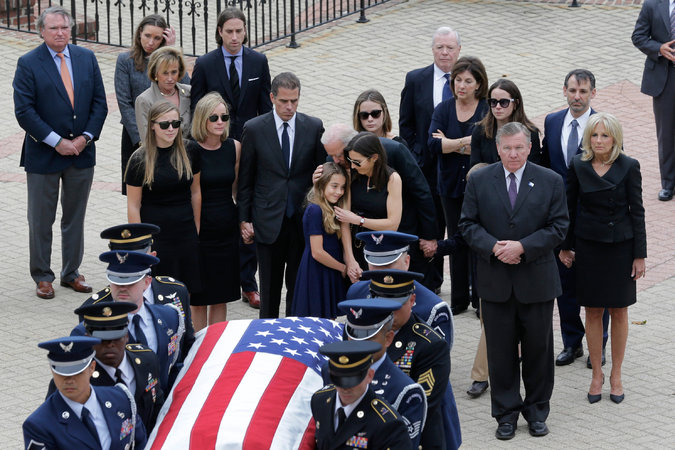 Beau Biden's funeral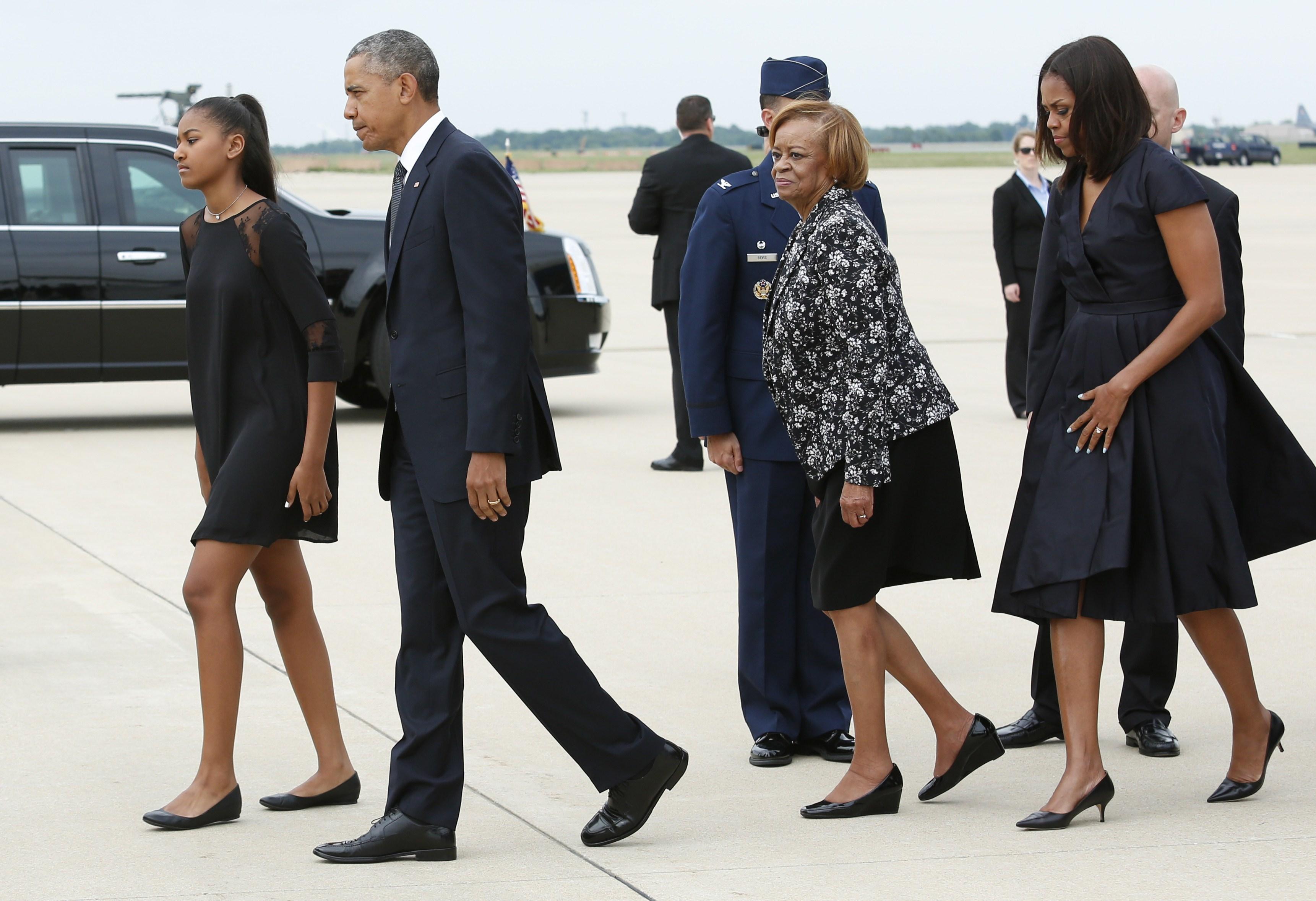 President Obama, First Lady Michelle Obama, her mother Marian Robinson and First Kids, Malia and Sasha Obama in Delaware for Beau Biden's funeral
Beau Biden was seriously injured in a fatal car crash at age 3 in an accident that claimed the life of his mother and baby sister. He later developed health problems. In 2013 Beau was discharged from the Navy for testing positive for the illegal drug cocaine. Beau is survived by his wife and two children.
RELATED ARTICLE
The Son Of U.S. Vice President Joe Biden Kicked Out Of The Navy After Testing Positive For Cocaine