Senators Demand Answers From The FBI About Why They Let Boston Marathon Bomber Go 2-Years Ago (Video)
April 23. 2013
In the April 21. 2013 article The FBI Under Scrutiny For Failing To Act On Tip Two Years Ago About Boston Marathon Bomber the Judiciary Report questioned the FBI's criminal negligence in failing to act on a tip from the Russian government 2-years ago, about Boston Marathon bomber, Tamerlan Tsarnaev. Hours after the article was posted on the site and the blog, members of Congress echoed the same sentiments on the news, during Sunday political talk shows discussing the terrorist attacks. Congress is demanding demanding explanations regarding the FBI's conduct.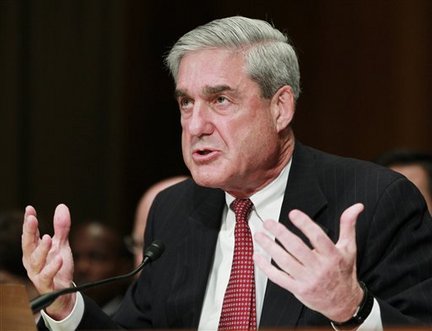 FBI Director Robert S. Mueller
Slate stated, "'There are questions that have to be answered,' said Senator Charles Schumer, a New York Democrat, on CNN. 'This man was pointed out by a foreign government to be dangerous. He was interviewed by the FBI once. What did they find out? What did they miss? Then he went to Russia and to Chechnya. Why wasn't he interviewed when he came back?'
Republican Sen. Lindsey Graham was even more direct, saying the FBI messed up the investigation. 'The ball was dropped in one of two ways,' Graham said on CNN. The FBI either 'missed a lot of things' during the investigation or laws did not allow officials to 'follow up in a sound, solid way.'"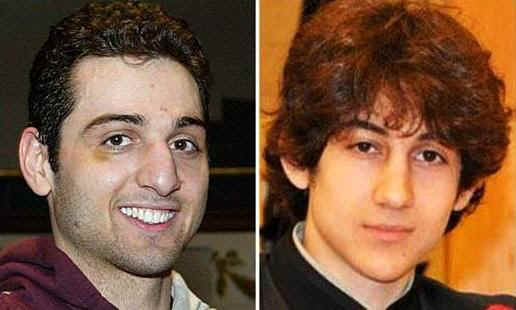 Boston Marathon bombers Tamerlan Tsarnaev and Dzhokhar Tsarnaev
It's bewildering and baffling that a government led by stern soldier, Vladimir Putin, who has seen much during his time in the KGB (now the FSB), then as President and Prime Minister of Russia, could send the FBI such an accurate tip and they drop the ball on it. When a tough, battle hardened man like Putin, who has seen much violence and conflict in his various posts, says someone is a danger connected to terrorist extremists, you should have listened (and filed deportation papers).
After all, Putin, once publicly stated of terrorists who set off a bomb on a train in Russia, "We will scrape them out from the sewers." He didn't say we will bring you to justice. He said, "We will scrape them out from the sewers." When I read that regarding the terrorists I thought, "They're screwed!" (LOL) as he is not a man that plays around. And sure enough, they brought them in bloodied in body bags. Case closed. Yet, the FBI ignored the warning.
However, Congress is partly to blame for the FBI's fiascos. They've left incompetent, paranoid schizophrenic FBI Director Robert S. Mueller in the job during scandal and failure after failure, even going against established law in giving him an extension in the post, to drop the ball over and over again.
STORY SOURCE
Lawmakers Criticize FBI for Failing To Keep a Closer Eye on Boston Suspect
RELATED ARTICLES
8-Year-Old Dies In Boston Marathon Bombing And His Little Sister Loses Her Leg (Video)
Brothers Each Lose A Leg In Boston Marathon Bombing
Photos From The Boston Marathon Bombing (Warning Graphic Images)
Terrorist Attack At Boston Marathon Leaves 3 Dead, 10 With Loss Of Limbs And 17 In Critical Condition