Stevie J Accuses Fiancée Joseline Hernandez Of Secretly Having Sex With His Teenage Son And Threatens To Shoot Her
June 10. 2015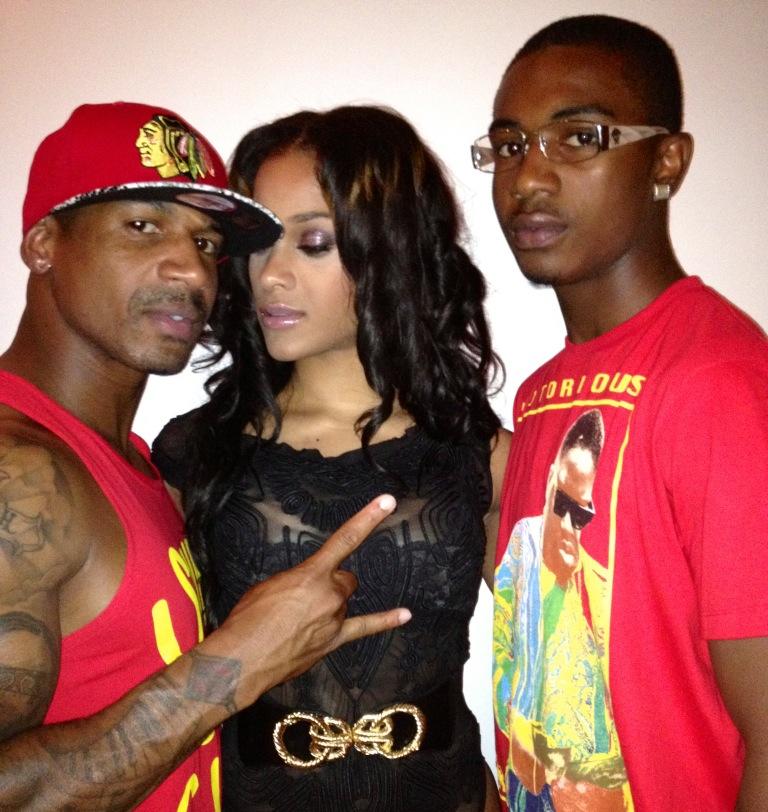 Stevie J, Joseline Hernandez and Angel
Rumors are going around that "Love And Hip Hop Atlanta" reality star, Joseline Hernandez, had sex with the teenage son of fiancé Stevie J, real name, Steven Jordan. An item posted online captured by The Shade Room, states promiscuous Hernandez cheated on Stevie J. Other sites such as Media Take Out are claiming Hernandez cheated with Stevie J's teenage son, Angel. Stevie J nor Joseline Hernandez have confirmed these salacious claims. However, the now deleted tweet is attributed to Stevie J's Twitter account.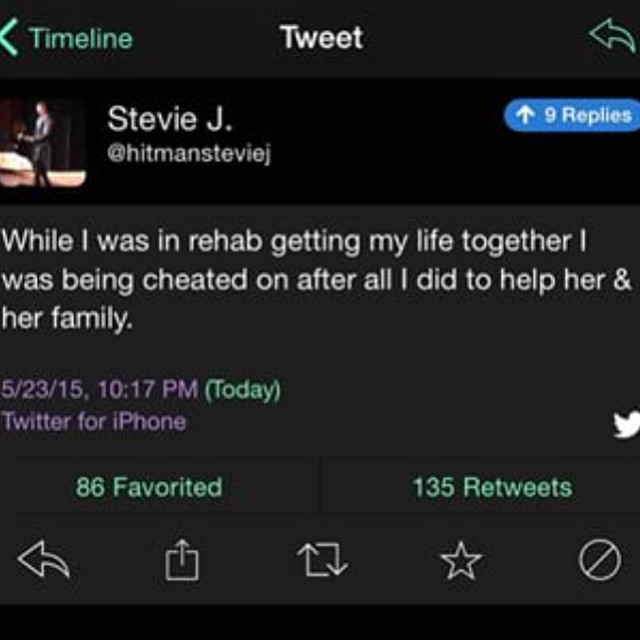 Deleted tweet from Stevie J's account
Hernandez, a former stripper and prostitute, is always talking about having sex. She was accused of cheating on Stevie J with her driver. It's no secret Hernandez gets around. She is a crack cocaine addict, who does questionable things when she is high (come to think of it, she does questionable things when she is not high was well). It is completely inappropriate for a woman married or engaged to have sex with her man's son.
RELATED ARTICLES
Stevie J Turning Over A New Leaf On 'Love And Hip Hop Atlanta'
Is Rapper Young Joc A Gigolo And Kept Man On 'Love And Hip Hop Atlanta'