Two Secret Service Agents Crash Vehicle On White House Premises In The Latest Scandal To Hit The Agency Under The Obama Administration
March 11. 2015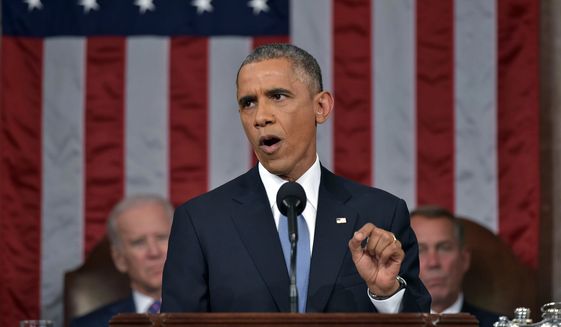 President Barack Obama
The Los Angeles Times is reporting two Secret Service agents engaged in misconduct and crashed a government vehicle on White House premises. The two high ranking agents crashed into a barrier and have been reassigned, in what is the latest scandal to hit the Obama Administration.
This latest scandal occurred after President Obama appointed Joseph Clancy the new Secret Service Director, due to the number of scandals that hit the beleaguered agency. Secret Service agents engaged in misconduct such as patronizing prostitutes, negligently allowing a knife carrying intruder to make it all the way into the White House and being on call while bullets hits the front of the national residence on separate occasions, while the president's daughters were in the property.
STORY SOURCE
Secret Service agents investigated; report of crash on White House grounds
7:45 PM March 11, 2015 - Nicole Mainor, a spokesman for the Secret Service, confirmed that the agency was aware of allegations of misconduct involving two employees on March 4. Secret Service Director Joseph Clancy directed that the investigation be turned over to the Inspector General's Office of the Department of Homeland Security, which houses the Secret Service. Clancy pledged full cooperation.
The two employees involved have been reassigned to non-supervisory, non-operational assignments, a Secret Service official said. Obama is aware of the allegations and supports the decision to turn the investigation over to Homeland Security, said an administration official, requesting anonymity to discuss the personnel matter.
RELATED ARTICLES
Drone Lands On White House Lawn While President Obama's Children Were In The Residence (Video)
The White House Covered Up The Secret Service Prostitution Scandal (Video)