12-Year Old Moroccan Prince Rebuffing Men Kissing His Hands Goes Viral (Video)
January 13. 2016
12-year-old Moulay Hassan, the crown prince of Morocco, has become the subject of a video that has gone viral on the internet. Hassan has completely rejected the customs of his country, regarding men kissing the hands of royalty. It is a tradition that has been done for some time now, but the assertive royal is not a fan of it in any measure.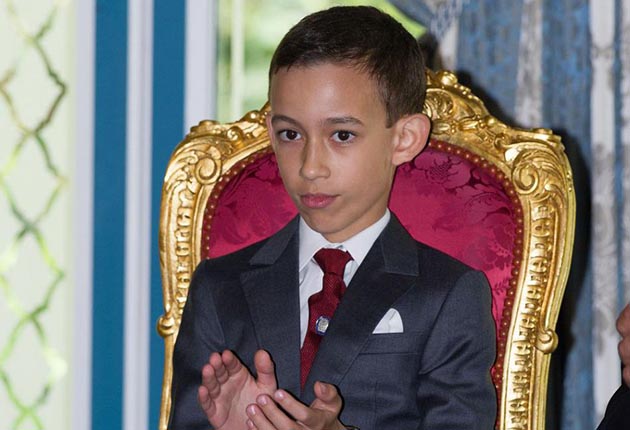 Hassan: if they kiss my hand one more time!
A funny video posted online of Hassan hilariously pulling his hand away from grown men, one after another, for trying to kiss his hand at official state ceremonies, has been collectively viewed several hundred times. Hassan has the right to refuse men finessing his hands. A simple handshake will suffice.
RELATED ARTICLE
Prince Williamís Little Son Prince George Gets Put In The Friend Zone By A Little Cutie He Was Trying To Arrange A Play Date With (LOL)