Chris Brown Seeks To Move His Daughter Close To Him In Los Angeles Along With Her Wild Mother
March 26. 2015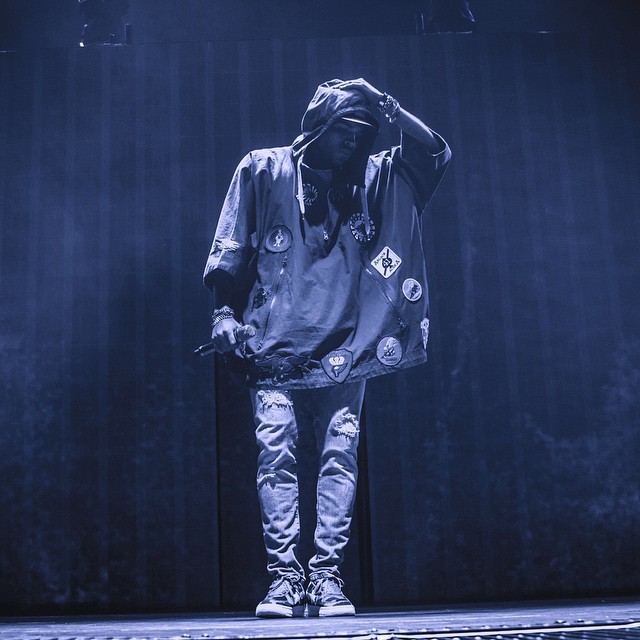 Chris Brown
TMZ is reporting that R&B singer Chris Brown wants to move his 9-month-old daughter, Royalty and her mother, Nia Guzman, out to Los Angeles, California from Austin, Texas, so he can be closer to his offspring. Brown also needs to get his mother to help out. I don't like what I am hearing about his current situation regarding his toddler. Two weeks ago, the Judiciary Report, warned that Nia should give up her party girl lifestyle, which includes drug addiction, alcoholism, sexual promiscuity and wild partying, to focus on her baby with Brown (What Kind Of Mother Will Chris Brown's Drug Taking, Alcoholic, Nude Model Former Girlfriend Nia Amey Be To His Child).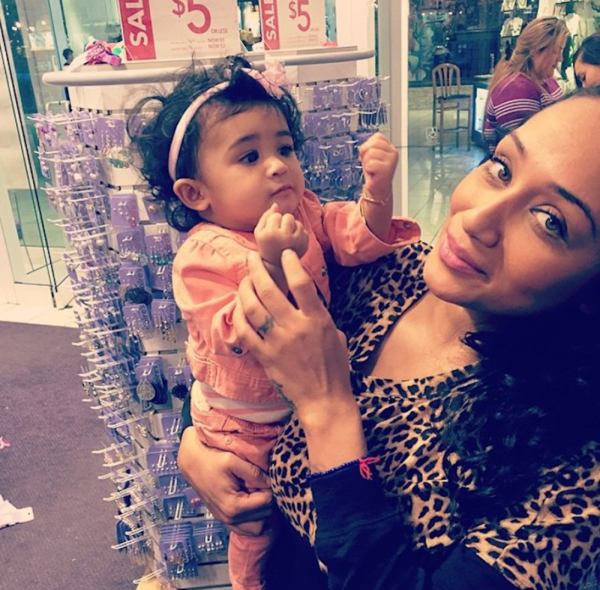 Royalty and her mother Nia Guzman. That's Chris' baby, she already has her fists up (just kidding).
Children need proper care. They need proper nutritional meals, daily baths and constant supervision. If a person has certain negative habits and behaviors, it can prove detrimental to a child. Additionally, you can't leave a toddler in front of the TV for hours as a babysitter. Some unconfirmed studies indicate prolonged exposure to television screens is not good for toddlers' eyes. At the end of the day, babies need attention.
RELATED ARTICLES
What Kind Of Mother Will Chris Brown's Drug Taking, Alcoholic, Nude Model Former Girlfriend Nia Amey Be To His Child
Chris Brown Had Something In His System When He Knocked Up Nia Amey
---
Tamar Braxton Has A Public Nervous Breakdown Due To Finances, Rumors And Insults About Her Plastic Surgery (Video)
March 26. 2015
Warning: video contains explicit language
R&B singer Tamar Braxton is having a nervous breakdown. It all started when blogger Sandra Rose published a post stating Braxton and her husband, music executive, Vincent Herbert, owe the IRS $1,600,000 and can't afford to furnish their recently purchased Calabasas, California mansion. Other bloggers and pop culture websites picked up the story, spreading it like wildfire.
Tamar took to Twitter and told off Rose, slamming her as a "bathroom blogger." Look here Tamar, none of us blog from the bathroom - I don't know what you think this is (LOL). However, blogger Perez Hilton has a fondness for Hollywood bathrooms and men (but you didn't hear that from me). Anyway, back to the story.
Tamar stated she went to the hospital with an anxiety attack over the story and is considering suing. I cannot verify Rose's story, because it's not mine, but I do know Herbert hides money. His label and management experienced problems due to overspending on artist successes that turned into flops that they had to scrambled to financially cover. Vince made money from recording acts Lady Gaga and Mindless Behavior, but not as much as many assume, as it was a subsidiary deal, where other corporations took a greater share of the profits.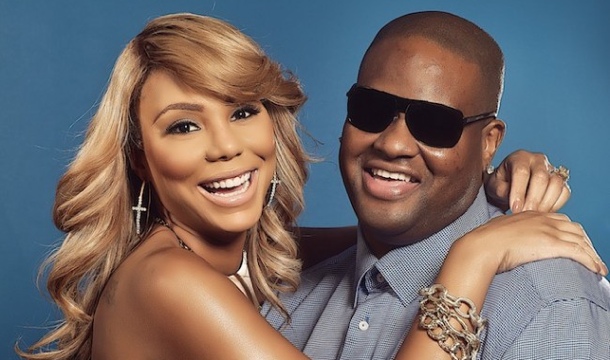 Tamar and Vincent Herbert
Tamar has made a modest sum of money from her CDs "Love And War" and "Winter Loversland" because albums just aren't selling anymore in America. Tamar embarked on the "Love And War Tour" and two supporting jaunts that in total brought her approximately $1,000,000. Her stint as co-host of "The Real" morning talk show is worth approximately $200,000. The couple's reality TV work is worth approximately $1,000,000. Tamar also launched a fashion line, but it did not generate big revenues.
The couple were living in fairly expensive Bel Air, before moving to Calabasas. They drive expensive cars, wear designer clothes and take lavish vacations. These expenses add up. Then, there's the Internal Revenue Service. The couple has made enough money to owe the IRS seven figures.
In related Tamar news, she broke down on "The Real" crying that a person referred to her as a Muppet (see: K Michelle, then Chris Brown) and has the whole world calling her that. K. Michelle also keeps calling Tamar old. The thing is Tamar is 37-years-old and K. Michelle is 33-years of age. That's just 4-years difference, which is nothing. Under K. Michelle's illogical reasoning, isn't she old as well.
Warning: video contains explicit language
I don't think Tamar looks like a Muppet. However, sometimes she heavily pouts and it makes her lips stick out more than normal, due to the unnecessary and obvious plastic surgery she has owned up to having underwent. Even her sister, Grammy award winning singer, Toni Braxton, told her on the reality show "Braxton Family Values" not to pout and it was for that reason. It makes her face look a certain way due to the excessive plastic surgery. She really did not need all that work done. There was nothing wrong with her nose or cheeks.
RELATED ARTICLES
Chris Brown Tells Adrienne Bailon And Tamar Braxton He Doesn't Regret Slamming Them Over Insults Against Him And Girlfriend Karrueche Tran (Videos)
Adrienne Bailon And Tamar Braxton Imply Chris Brown's Girlfriend Karrueche Tran And Her Friends Are Using Him Provoking Anger From The Singer (Video)
Tamar Braxton Accused Of Having Threesome With TI And Tiny As Well As Having Sex With Sister Toni Braxton's Husband
Tamar Braxton Accused Of Disrespecting Husband Vincent Herbert With Other Men
---
Kylie Jenner Needs To Lay Off The Plastic Surgery (Photo)
March 26. 2015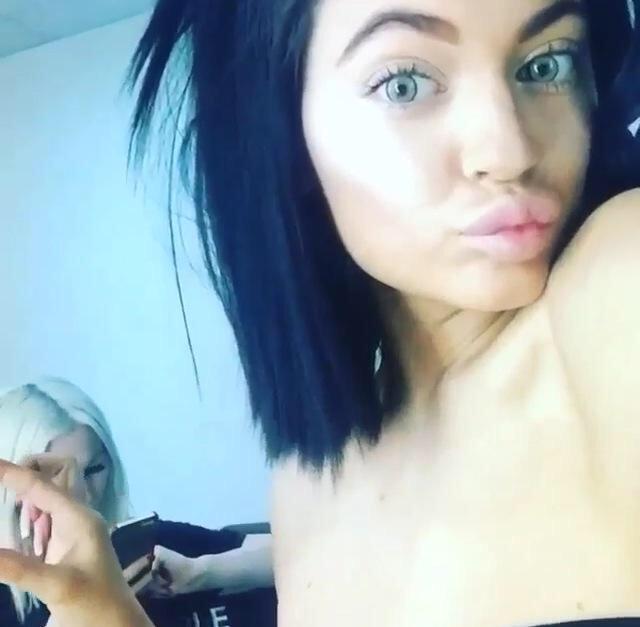 Kylie Jenner
17-year-old "Keeping Up With The Kardashians" star Kylie Jenner continues to go overboard with the plastic surgery. At 17 how much work could one need. She's had breast implants, butt implants, a nose job, cheek fillers and collagen lip injections. She looks twice her age now.
Jenner has undergone more cosmetic work than any of her teenage peers in Hollywood and that says a lot. It is going from bad to worse. She's also been engaging in underage drinking, drug use and sex. How is any of that healthy for a teenager. Where are her parents.
RELATED ARTICLES
Kylie Jenner's Plastic Surgery Goes Too Far Making Her Look Far Older Than Her Age
Amber Rose Slams The Entire Kardashian Family Over Rapper Tyga Forcing Him To Respond (Videos)
---
Reality Star Evelyn Lozada Lands New Show With Fiancé Carl Crawford And Their Baby
March 26. 2015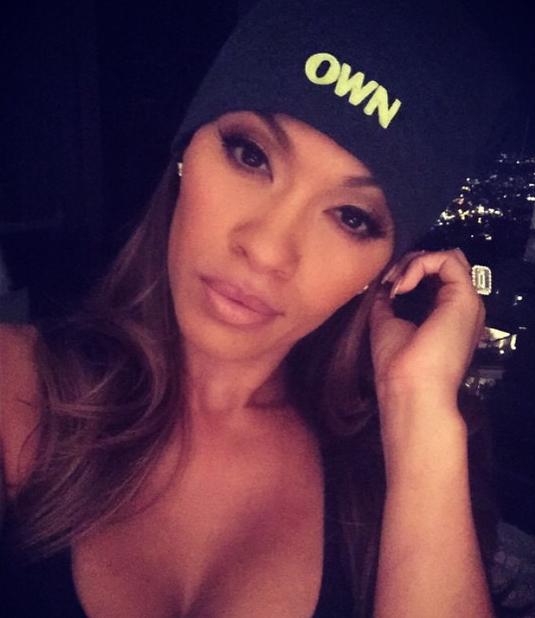 Evelyn Lozada
"Basketball Wives" reality star, Evelyn Lozada, has landed a new reality show entitled "Evelyn" on the struggling OWN channel with fiancé, MLB baseball star, Carl Crawford. Lozada's last reality show "Evelyn And Chad" was ill-fated and never aired due to personal problems that transpired.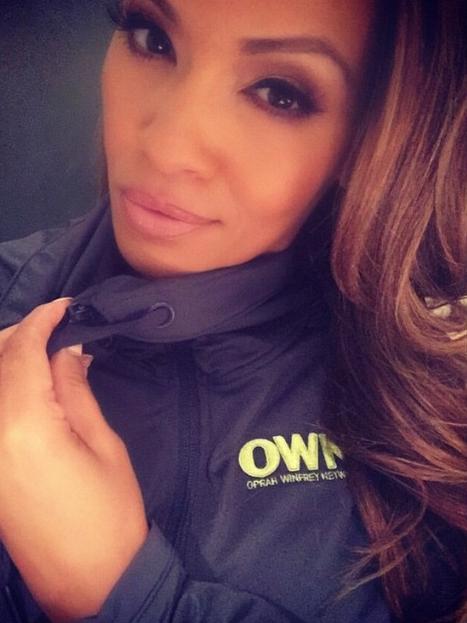 Lozada left her first husband, Chad Ochocinco Johnson, after a few short months of marriage, due to a sad domestic violence incident that occurred when she confronted him about cheating on her. Johnson was arrested for the offense that left Lozada with two black eyes and a deep gash in her forehead, from a headbutt. The marriage was annulled in less than a year.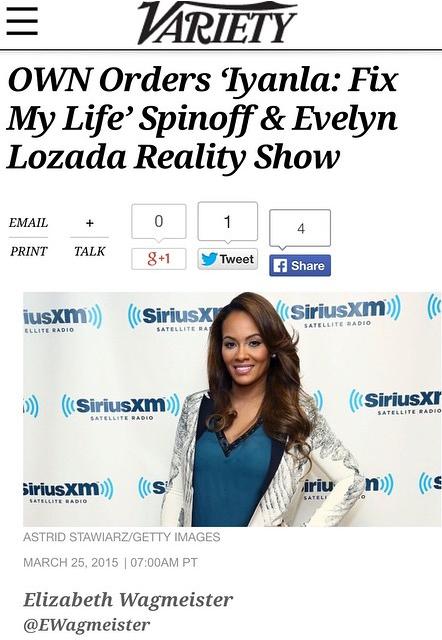 Lozada was a well-known sports groupie, wrecked many a marriage and relationship during her time and the incident left girlfriends and wives of famous athletes with little or no sympathy for her. Lozada rebounded quickly, meeting $125,000,000 Los Angeles Dodger athlete Crawford. She quickly became pregnant. She gave birth to their son, Carl Leo Crawford Jr., a year ago.
RELATED ARTICLE
Evelyn Lozada Moves On From Chad Ochocinco With New Life
---
Kelly Rowland's Baby Looks Like Beyonce And Jay Z's Daughter Blue Ivy
March 26. 2015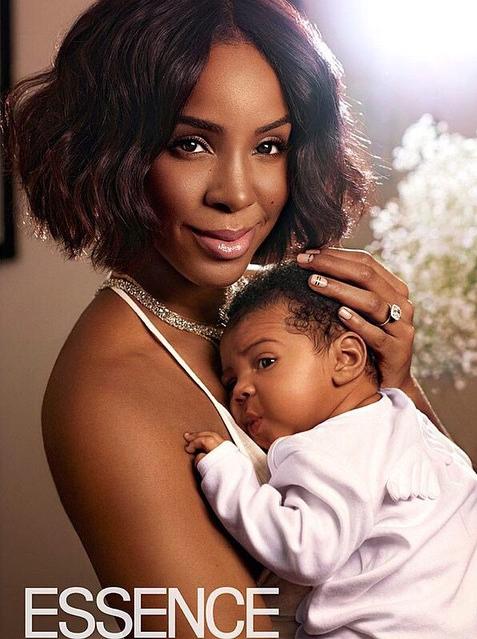 Kelly Rowland and Titan
Former Destiny's Child singer, Kelly Rowland, covers the current issue of Essence Magazine, with her husband, Tim Wetherspoon and son, Titan Jewell Wetherspoon. A photo inside the magazine reveals Rowland's son looks like the daughter of group mate Beyonce Knowles.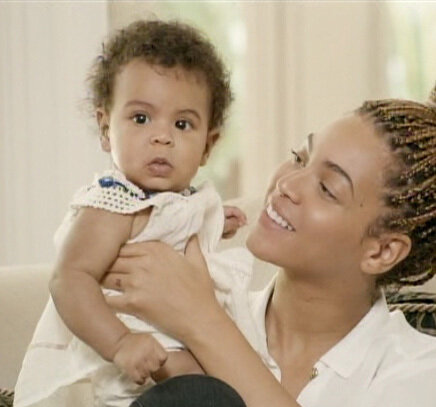 Beyonce Knowles and Blue Ivy
For years there have been claims in the entertainment industry that Rowland is Knowles's half sister, from an extramarital affair Matthew Knowles conducted. It is ironic that years later, Knowles sired two more children with two women, as he continued to cheat on Beyonce's mom, Tina Knowles.
A humorous meme I found online regarding Blue Ivy and North West, the daughter of clothes hating reality star, Kim Kardashian: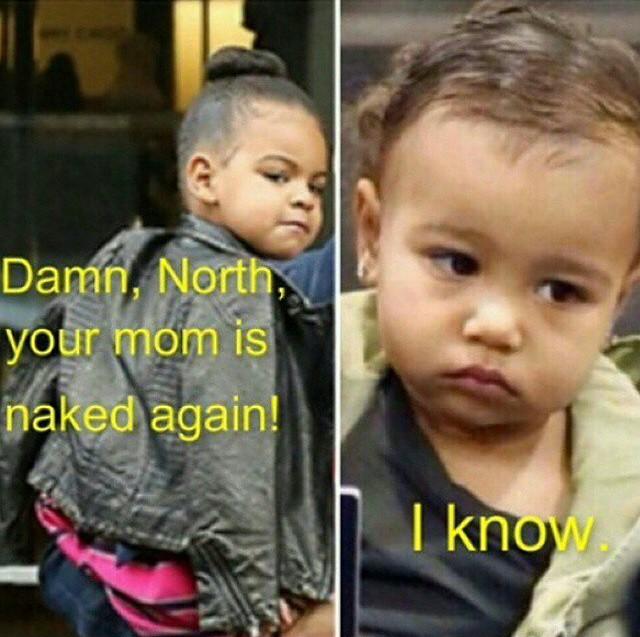 RELATED ARTICLES
Serial Copyright Thieves Beyonce And Jay Z Sued For Stealing 'Drunk In Love' And Even Including A Clip Of The Original Artist's Voice On The Track
Joan Rivers Was Wrong To Call Kim Kardashian And Kanye West's Baby North West 'Ugly'
Beyonce Steals Again But This Time From Sam Cooke, En Vogue And A European Artist
Beyonce Steals "Countdown" Music Video From European Artist's Work
---
Beefing Babies
Babies Who Beef With The Paparazzi
March 25. 2015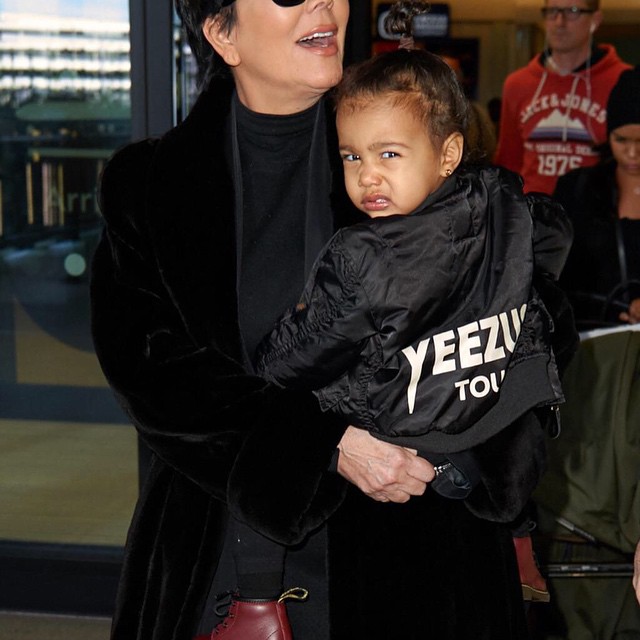 North West mean mugging the paparazzi, as she is carried by her exploitative grandmother, Kris Jenner
North West, the 3-year-old daughter of reality star, Kim Kardashian and rapper Kanye West, is always in the public eye, thanks to her mother parading her in front of the cameras for publicity. Some celebrities take their children to public events, such as premiers, but with Kardashian, she carries her daughter around like a fashion accessory.
Many of North's pictures reveal an unhappy child, as she is often glum, snarling or crying. The paparazzi are always disconcerting and scaring her, which is not a good thing. A loud paparazzi mob and flashing lights cannot be a pleasant thing to a child. They need to back off. There is no need to get that close to the child. Leave her alone, as you are clearly upsetting her.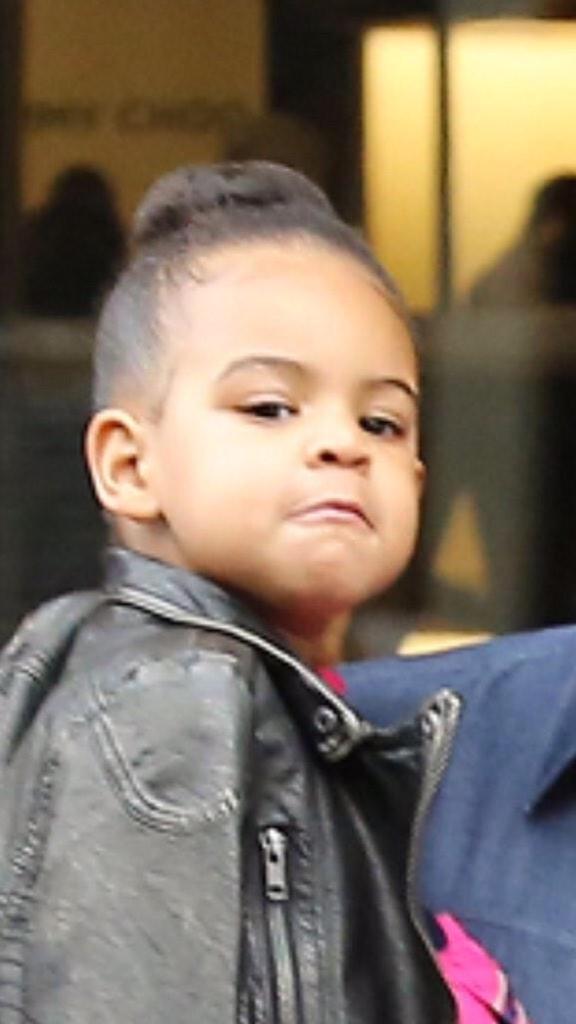 Blue Ivy
Blue Ivy, the daughter of singer Beyonce and rapper Jay-Z, often looks angry or sad in pics. The child is rarely smiling in photos. Blue Ivy has her dad's perennial angry face and is being raised by a father, who cheats on her mother and exposes her to profane, explicit, violent music, not appropriate for a child (or anyone for that matter).
What kind of environment is that for any child or woman, regarding satanist Jay Z, disrespectfully referring to women as "hoes" and "bit*ches" and spitting on people's religion in songs like "Money, Cash, Hoes" and "Empire State Of Mind." Is that how your mother raised you, to disrespect women and the church via your vile, illiterate, blasphemous lyrics.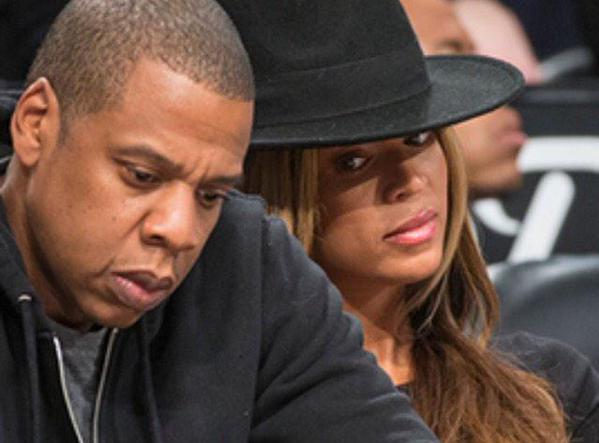 Jay Z and Beyonce
Jay Z is a horrific role model. Parents you need to stop your children from listening to his music, as it is lyrical poison and trash detrimental to anyone's development. I know a 14-year-old (my friend's son) who was heavily listening to his music and began to change. He started smoking weed, using derogatory names in reference to women and nearly got arrested over threatened violence, trying to be like Jay Z.
RELATED ARTICLES
Serial Copyright Thieves Beyonce And Jay Z Sued For Stealing 'Drunk In Love' And Even Including A Clip Of The Original Artist's Voice On The Track
Joan Rivers Was Wrong To Call Kim Kardashian And Kanye West's Baby North West 'Ugly'
Beyonce Steals Again But This Time From Sam Cooke, En Vogue And A European Artist
Beyonce Steals "Countdown" Music Video From European Artist's Work
---
White House Florist Escorted From The Building
March 24. 2015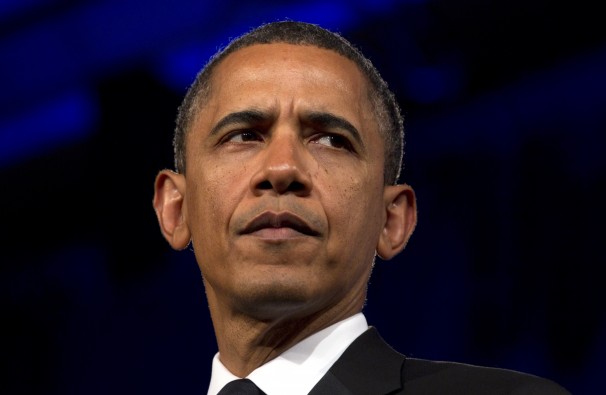 Barack Obama
White House florist of 6-years, Laura Dowling, was escorted from the national residence, in an incident that has become the source of much speculation on social networking. The White House refused to publicly state the reason Dowling was escorted out of the building.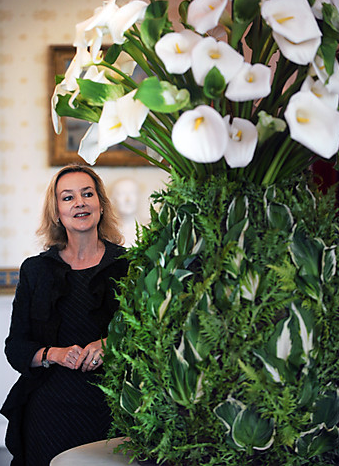 Laura Dowling
Commonsense dictates that when a person leaves a place of employment on good terms, they do not receive an escort. White House employees who go in and out of the building all day are not given escorts either. When a person is escorted from their place of employment, no longer in the post, it indicates a dispute, offense or firing. Dowling even retained a law firm to field questions about her departure from White House staff.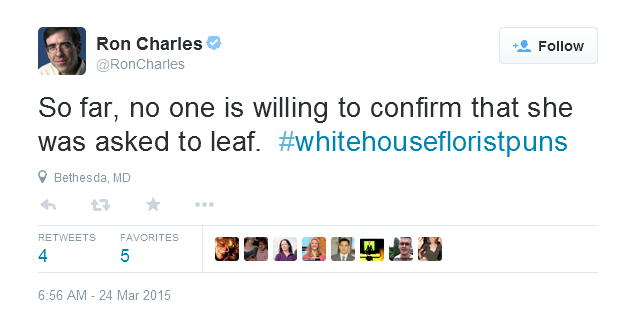 Some claim Dowling was ejected from White House premises. Others state she quit her post. The social networking jokes and quips abound regarding her departure, with the most humorous being, "So far, no one is willing to confirm that she was asked to leaf." One thing's for certain, Dowling will easily get a job arranging flowers for the GOP (LOL).
Side Bar: What happened? Did one of her arrangements have a "Wandering Jew" plant (for further reference see "President Obama Meddled In The Israeli Election Trying To Get Benjamin Netanyahu Kicked Out Of Office (Video)"
RELATED ARTICLE
Two Secret Service Agents Crash Vehicle On White House Premises In The Latest Scandal To Hit The Agency Under The Obama Administration
---
Reality Star Laura Govan Sues Basketball Star Gilbert Arenas Over $1,000,000 Engagement Ring He Took Back By Force And Sold
March 24. 2015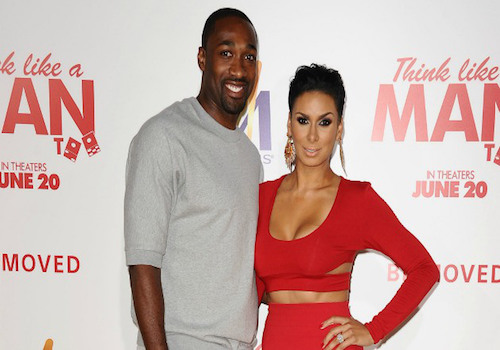 Gilbert Arenas and Laura Govan
NBA basketball player, Gilbert Arenas, his former fiancée, "Basketball Wives L.A." reality star, Laura Govan, who is the mother of his children, have experienced trouble in their relationship many times. It created a significant amount of negative publicity in a relationship that has soured.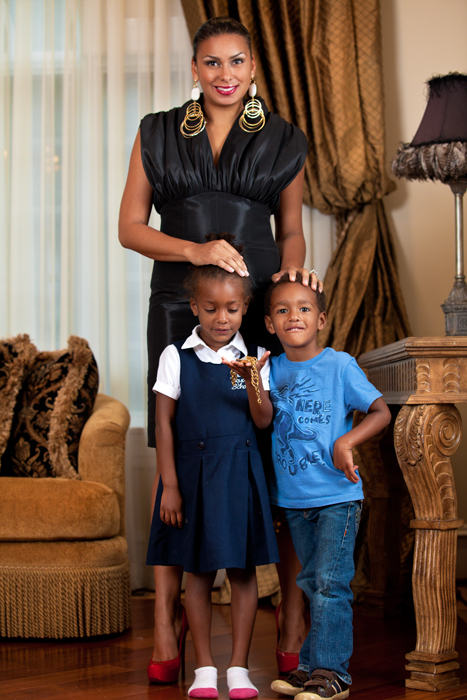 Laura Govan and Kids
Govan, who is a gold digger, once cleaned out Arenas' mansion, taking everything in sight, including his basketball trophies, making away with $1,000,000 in merchandise in a moving truck. Arenas came home to find an empty mansion. Govan also cheated on Arenas with basketball legend and former fellow all-star, Shaquille O'Neal. The text messages between the two were hacked and published, upsetting Arenas.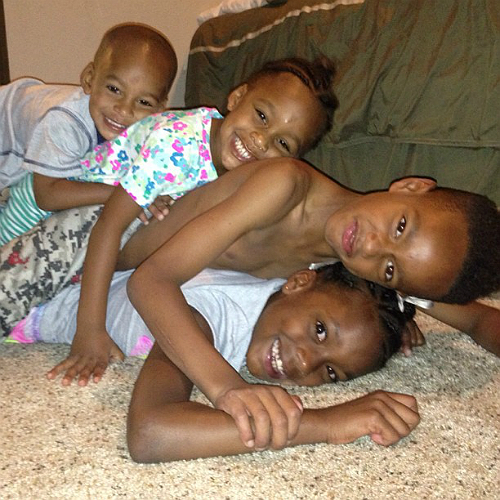 Gilbert Arenas and Laura Govan's kids
TMZ Sports is reporting Govan has sued Arenas for forcibly taking back the $1,000,000 engagement ring he gave her and throwing her and their children out on the street with nothing. Govan contends Arenas made $200,000,000 during his NBA career and can afford to support his family.
RELATED ARTICLES
Gilbert Arenas Child Support Battle Gets Ugly
---
Millionaire Star Athlete Loses It All Due To Poor Financial Planning And Becomes McDonalds Worker
March 24. 2015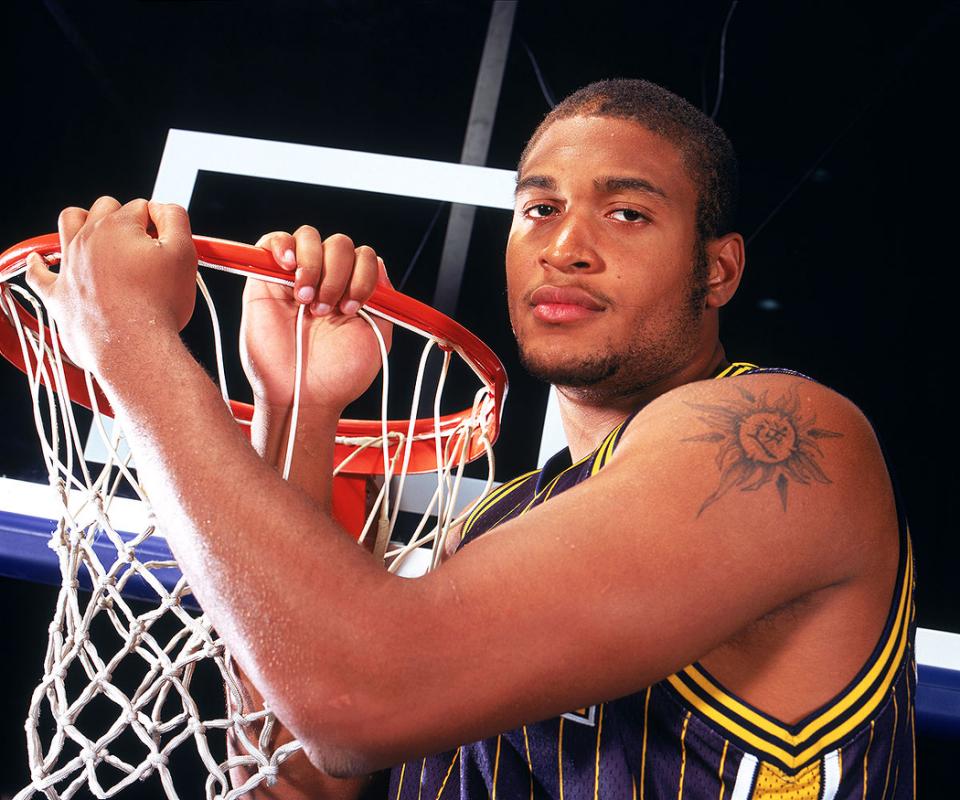 David Harrison
Former NBA basketball player, David Harrison, who had earned $4,400,000 during his pro career with the Indiana Pacers, ended up broke and working at fast food restaurant McDonalds for minimum wage. His story is a sobering reminder of the perils of poor financial planning.
First of all, Harrison should be commended for obtaining honest employment at McDonalds, which must have been an emotionally difficult experience, after playing professional sports for millions of dollars. Harrison should also be applauded, as he is one of the few who actually made it to the pros, which is an accomplishment in itself.
However, as the Judiciary Report has done many times in the past, let's take a look at what transpired regarding his finances, with the hope of helping other athletes avoid similar pitfalls. Harrison was overextended, having made too many financial commitments regarding a lavish home, cars and helping others in his family and circle. His home went into foreclosure and his cars in jeopardy of repossession. He also owed child support payments.
The Judiciary Report has emphasized in the past, it is best to purchase a starter home (equity), rather than paying rent, when the financial opportunity presents itself. As your income increases, you can rent out the starter home and upgrade to an affordably larger property (Olympic Athletes Should Seek To Make The Most Of Their Money And Career Opportunities).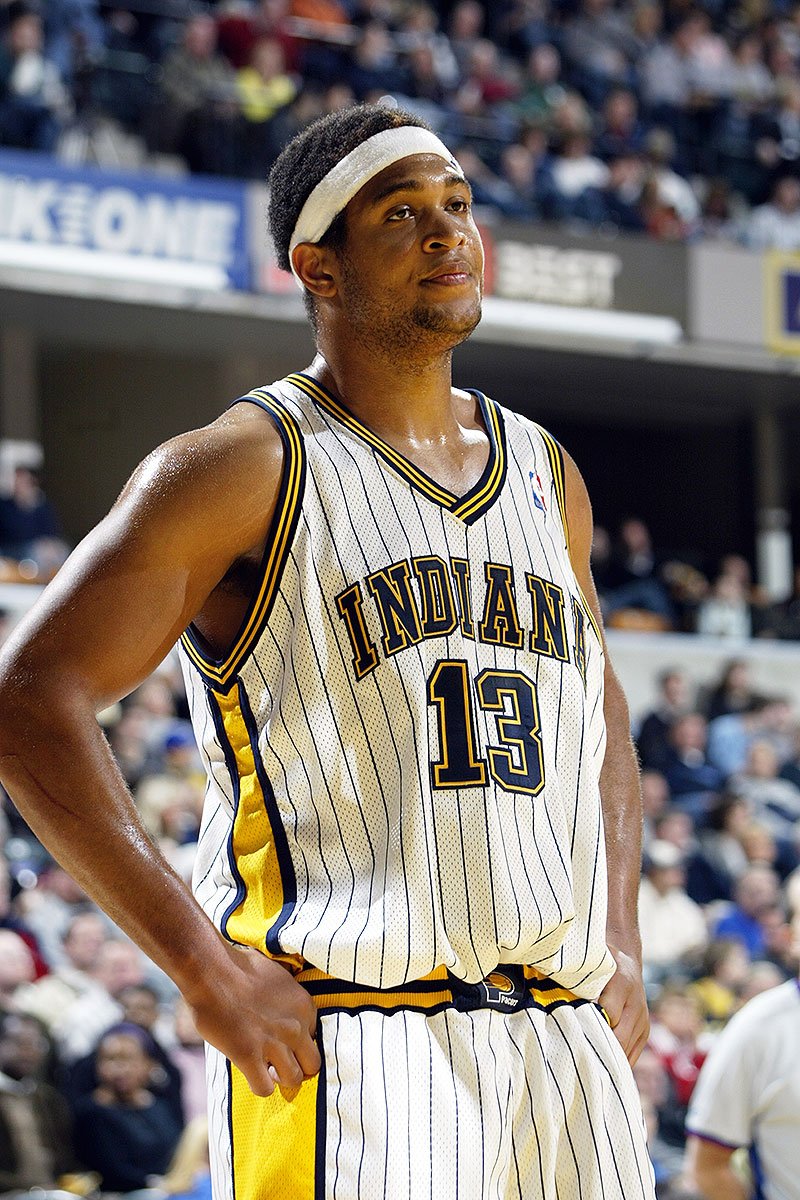 Many times mortgage professionals pre-qualify individuals for mortgages based on the first one or two years of income, which often declines. The athlete purchases a home for the maximum amount they qualified for, when their income often changes year after year. Many stars' homes have gone into foreclosure for this reasons. Ask in advance what the payments will be for your mortgage and make sure it will be something within your means in the long-term.
Buying too many cars can also create financial problems. Motor vehicles depreciate the second you take them off the car lot. Therefore, be mindful of what you buy and the fact it will not be worth nowhere near as much in the coming years (so don't take on too much).
Harrison revealed he did not have a university degree to fall back on when his career ended after a few short years. Some, not many athletes, go to university in the off season, which is a great way to obtain a degree. As stated in the past, it is also wise to start a small business, which can create steady income.
Harrison also developed a drug problem, smoking marijuana everyday during the off-season, which spilled over into his game when his downtime was over. He was suspended and fined for violating league rules with marijuana use.
STORY SOURCE
From McDonald's All-American to McDonald's worker: How David Harrison lost his way after the NBA
By Marc J. Spears March 13, 2015 1:58 AM Yahoo Sports - David Harrison was the 29th overall pick of the 2004 NBA draft. Former Indiana Pacers center David Harrison, a little more than a decade removed from being a first-round pick in the NBA draft, has struggled to make a consistent living since his basketball career ended – to the point he said he took a job working at McDonald's two years ago.
"I was embarrassed because of where I could be in life," Harrison told Yahoo Sports. "Everybody has to work and make a living somehow. I have two children. They don't care where I work. They just need to eat. "People were showing up trying to take my car. My house was in foreclosure. I didn't have any income. I just had everything going out. I have child support to one son. I have a really big family and I have to take care of them, even through I'm not playing in the NBA. I needed money."
Harrison made $4.4 million before taxes during four seasons with Indiana and also played in China professionally for three seasons. He said almost all of that money is gone. Now 32 and without a college degree, Harrison said he's having a hard time finding a job. "An NBA career is a fragile thing," said Dallas Mavericks coach Rick Carlisle, who coached Harrison with the Pacers. "It tips on the slimmest of margins one way or the other. There are a lot of guys who get a taste of it. David had some pretty good years for us when I was there."
Harrison played in the McDonald's All-America Game in 2001 after being a two-time Mr. Basketball in Tennessee. The 2004 All-Big 12 first-team pick was a starter in three seasons at Colorado and averaged 17 points and 8.8 rebounds as a junior during the 2003-04 season. The Pacers drafted him with the 29th overall selection in the first round of the 2004 NBA draft. ...
Harrison said he smoked marijuana in the offseason during his first three seasons, but not during the season. Frustrated with his role under O'Brien and his lack of playing time, Harrison said he smoked weed daily – including before and after practices – during the 2007-08 season. He was suspended five games that season for violating the league's anti-drug policy because of his marijuana use...
Harrison became a free agent following the 2007-08 season and never played in the NBA again. He averaged 5.0 points and 2.9 rebounds over four seasons with Indiana. He played professionally in China the next three seasons and played eight games for the D-League Reno Bighorns during the 2011-12 season. He last played for the Dallas Mavericks' summer league team in 2012. Harrison hasn't received any calls from NBA teams over the past three seasons. Nor have there been any overseas offers...
RELATED ARTICLES
The Fall Of Manchester United This Season Is A Coaching Lesson In The Dangers Of Demoralization In Sports
David Moyes Fired As Manager Of Manchester United Affirming This Site's Previous Claims
Olympic Athletes Should Seek To Make The Most Of Their Money And Career Opportunities
Sports Requires Nerves Of Steel
---
President Obama Meddled In The Israeli Election Trying To Get Benjamin Netanyahu Kicked Out Of Office (Video)
March 23. 2015
Obama's meddling has reached unprecedented heights in America and the world and it needs to stop. This week, a credible news report revealed Obama interfered with the Israeli national elections in a failed bid to oust Prime Minister, Benjamin Netanyahu. This was wholly inappropriate. It was up to the people of Israel to decide the election, not Obama. What if a foreign head of state had meddled in Obama's reelection bid in 2012.
In America, the Obama Administration has set terrible precedents regarding meddling at the IRS, a story the Judiciary Report broke first, which landed in Congress (IRS Says Sorry For Targeting Conservatives As Obama Denies All Knowledge Of Misconduct).
Obama also has illegal initiatives running at the FBI and CIA, targeting American citizens in violation of the constitution, for political and financial purposes. The FBI and CIA were not meant for those purposes. Obama is using the FBI and CIA to damage and attempt to destroy the businesses of Americans who speak out against him. That's destroying America's bottom line. Obama has privately misused the FBI and CIA to attack the businesses and finances of the wealthy, Koch Brothers, among other conservatives and Christians, who have peacefully spoken out against his political policies.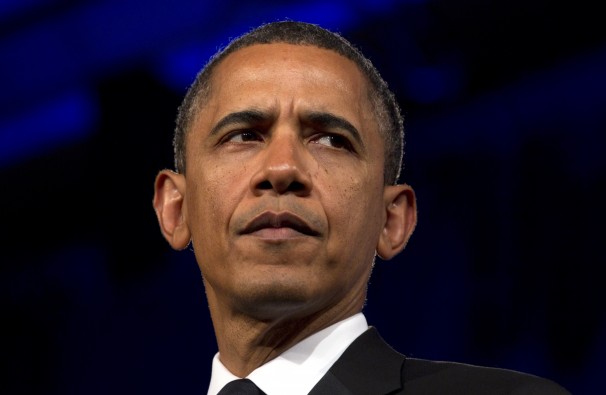 Barack Obama
As the Judiciary Report has stated before, if you live in a communist nation and speak out against the government, you know the rules that you run the risk of losing your business and potentially your freedom, as it is legally viewed as creating disharmony in said countries. However, if you live in the Western world, the law says you have freedom of speech, to speak out against the things you do not agree with, without legal penalty and financial retaliation.
However, when you have a head of state, Barack Obama, using communist rules in illegally engaging government agencies in bids at damaging and destroying outspoken political rivals' businesses and finances, what you have is a lawbreaking president committing felonies.
A man who has never built a business in his life, out of revenge, malice and spite, sees fit to damage and destroy the assets and companies of others, who labored for years to build something meaningful. That's a terrible thing to do. That type of arrogance deserves to be humbled by the legislature and the courts. Your conduct is eating away at the financial fabric of the nation.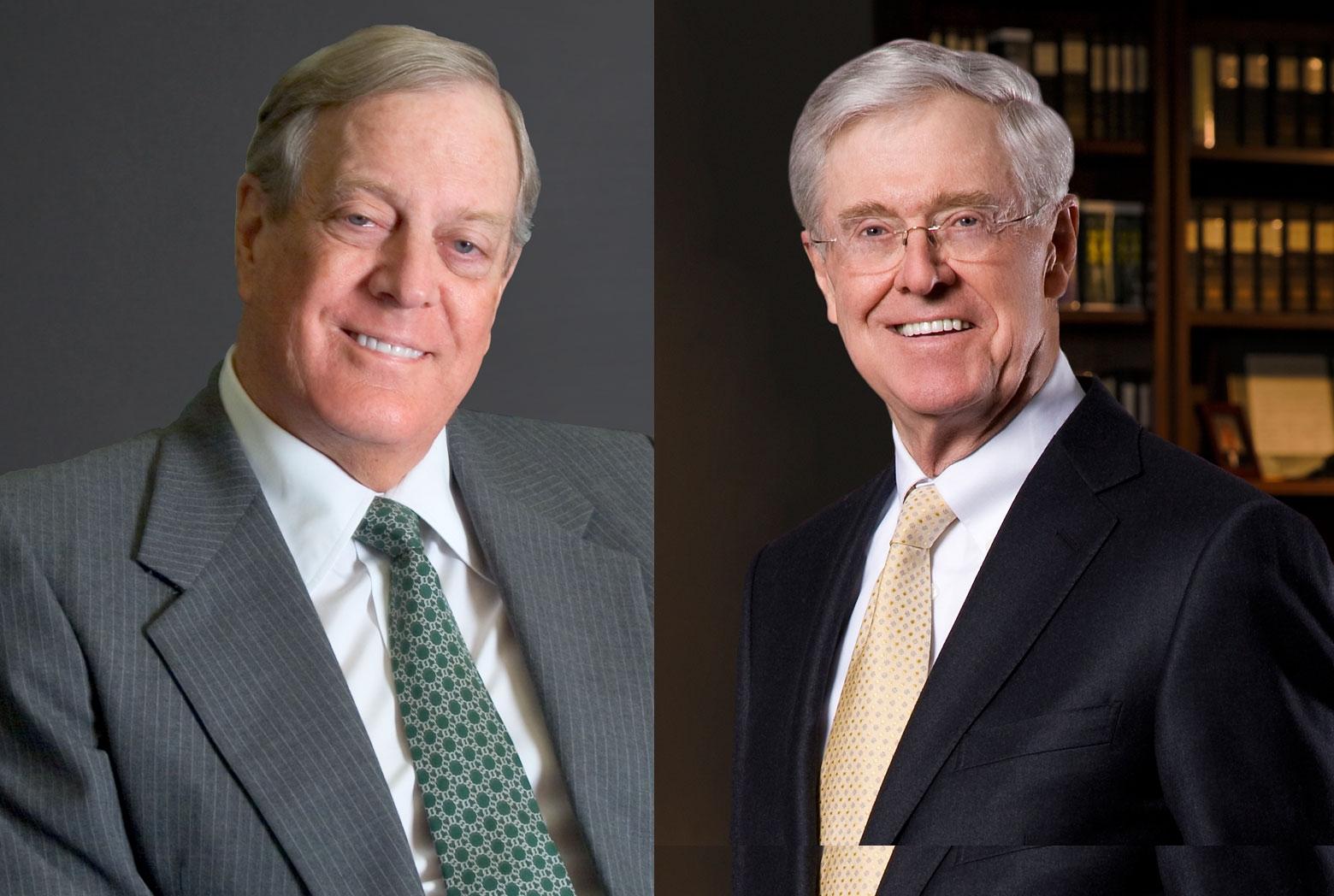 The Koch Brothers
It is really hypocritical of Obama to meddle in Americans' companies and corporations with political revenge as his agenda, while giving the FBI and CIA clearance to illegally spy, engage in unfair competition, discrimination, embezzle money, commit bank fraud, grand theft larceny, coercion, blackmail and treason. Obama gave the FBI and CIA clearance to execute these illegal initiatives and he should be legally held accountable for this misconduct.
Obama has also been meddling in the judiciary, ordering select judges not to hear cases or to rule in favor of his cronies, in legal filings that do not even name him, which is a criminal abuse of power. America has a "separation of powers" for a reason. Every nation, not just America, needs "checks and balances." When that order is disrupted, chaos and injustice ensue.
When a power hungry president hell bent on revenge starts to interfere in the other branches of government and their respective regulatory agencies, the democracy becomes an autocracy. I sense disaster coming…
RELATED ARTICLE
Two Secret Service Agents Crash Vehicle On White House Premises In The Latest Scandal To Hit The Agency Under The Obama Administration
---
The Ayatollah Calls For 'Death To America' And Obama Plays Down The Threat To The Anger Of Social Networking
March 23. 2015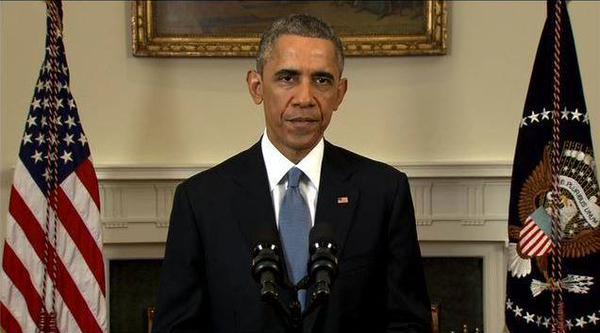 Barack Obama
Iran's Ayatollah called for "Death to America" which U.S. President Barack Obama dismissed as rhetoric, claiming he's not serious. However, when Israeli Prime Minister Benjamin Netanyahu made heated comments, without death threats, Obama became incensed and condemned it. Many on social networking are referring to it as a double standard.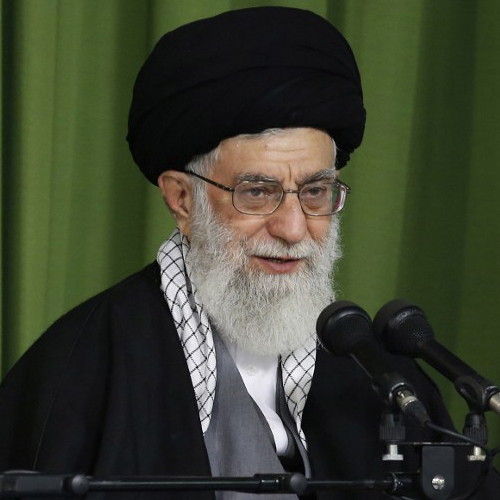 Ayatollah Ali Khamenei
Iran is not the greatest threat to America, but the Ayatollah chanting, "Death to America" was not a compliment or something to take lightly. Former President George W. Bush made America a lot of enemies in the world. Obama has also made America many enemies in the world. This is culminating into something very bad for the nation, if these tensions are not eased.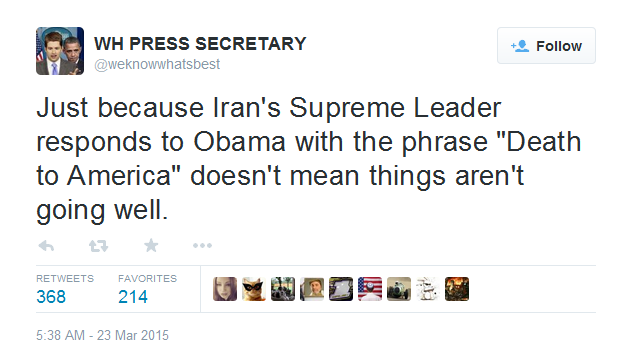 A White House parody account tweet on Twitter.com
If Obama insists on interjecting himself into global situation that do not concern America, as head of state you are supposed to come up with a solution fair to all involved. However, Obama's actions have repeatedly shown he is anti-Semitic. He does not conceal it very well.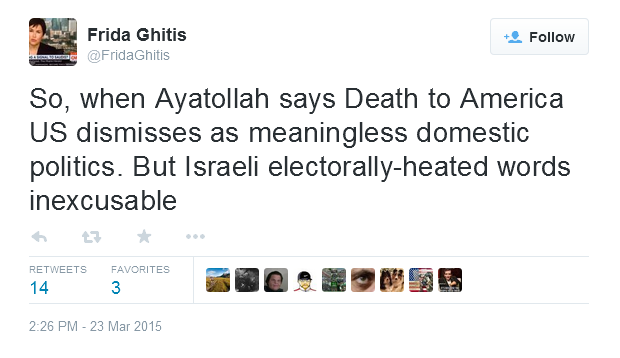 A CNN analyst's tweet on Twitter.com
I think the Jewish people and the Arab people should be heard in these matters. Both sides should be afforded the opportunity to air their grievances and it be heard and decided in a fair manner. That's what justice requires. Showing partiality to one side, as Obama repeatedly does, will solve nothing, only make things worse.
STORY SOURCE

Netanyahu pollster: Obama role in election larger than reported

03/22/15 03:21 PM EDT - President Obama's role during the Israeli elections was larger than reported, according to a pollster for Israeli Prime Minister Benjamin Netanyahu's Likud party.
"What was not well reported in the American media is that President Obama and his allies were playing in the election to defeat Prime Minister Netanyahu," John McLaughlin, a Republican strategist, said in an interview on John Catsimatidis's "The Cats Roundtable" radio show broadcast Sunday on AM 970 in New York.
"There was money moving that included taxpayer U.S. dollars, through non-profit organizations. And there were various liberal groups in the United States that were raising millions to fund a campaign called V15 against Prime Minister Netanyahu," McLaughlin said.
He noted an effort to oust Netanyahu was guided by former Obama political operative Jeremy Bird and that V15, or Victory 15, ads hurt Netanyahu in the polls. McLaughlin said the Israeli leader rebounded after delivering a speech to Congress early this month, prompting more critical ads.
V15 was viewed as part of a broader campaign to oust Netanyahu. The group was linked to Washington-based nonprofit OneVoice Movement, which reportedly received $350,000 in State Department grants. Money to OneVoice stopped flowing in November, officials said, before the Israeli elections...
RELATED ARTICLE
Obama Vetoes Keystone Pipeline Costing America Billions Of Dollars And Thousands Of Jobs
---
David Cameron Will Not Seek Third Term As British Prime Minister
March 23. 2015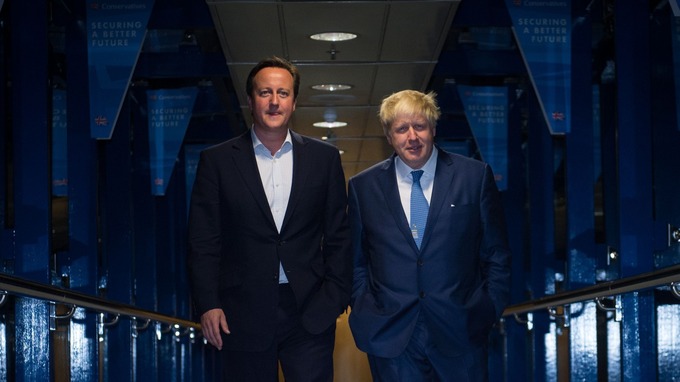 David Cameron and Boris Johnson
British Prime Minister David Cameron has announced he will not seek a third term in office as political head of state (The Queen is the sovereign head of state). Cameron made some tough decisions while in office, that some may not have agreed with, but it benefited Britain. Cameron made necessary budget cuts that have helped to turn Britain's fortunes around. The nation is now posting positive economic growth, after the devastating 2008 financial crisis that began on Wall Street.
A popular conservative frontrunner for Prime Minister is London Mayor, Boris Johnson. When I was in London in 2012, I saw a gathering featuring him on Victoria Street and the public treated him like a rock star. People connected with the sometimes goofy, well educated politician. As goofy as he can be at times, Johnson has implemented a number of successful programs regarding transportation, recycling and housing.
RELATED ARTICLE
The British Economy Is Now 'Bigger Than Any Time In History'
---
Former NFL Football Player Sentenced To 8-Years In Prison For Drugging And Sexually Assaulting Women (Video)
March 23. 2015
Darren Sharper has been sentenced to 8-years in prison under a plea deal for drugging and sexually assaulting women. He could be released in 3-years, which is ridiculous considering the seriousness of the crimes he committed as a sexual predator.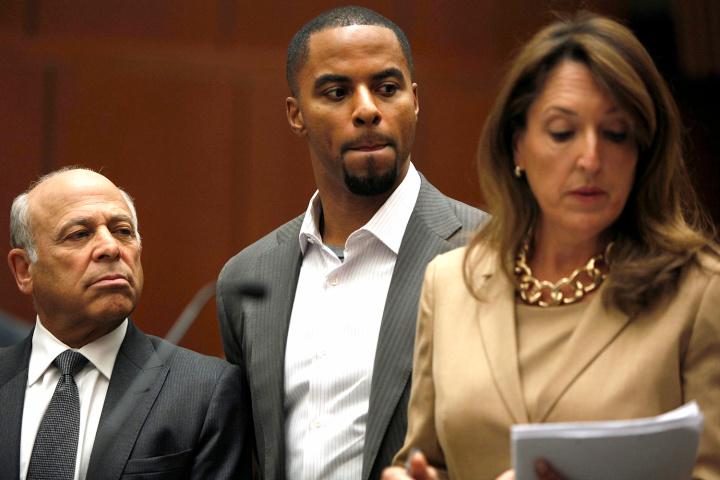 Darren Sharper (center)
The U.S. states of California, Nevada and Arizona agreed to the deal and the sentences running concurrently. Sharper still faces charges in the U.S. state of Louisiana for drugging and rape. A continuance has been issued in the case until July 15, 2015. It is an extraordinary fall from grace for the Super Bowl winner, who is clearly mentally ill and sexually depraved.
RELATED ARTICLE
Former NFL Football Player Darren Sharper Facing 30-Years In Prison For Drugging And Raping People
---
Lil Wayne Orders Security To Brutally Punch A Concertgoer In Florida Night Club (Video)
March 23. 2015
Photos and video of Lil Wayne and his security reveal the drug addled rapper instructed a member of his team to viciously punch a clubgoer repeatedly, for flashing a mobile phone sign. Lil Wayne was hours late to his show at Revolution night club in Fort Lauderdale, Florida, which is located close to Miami, which created the problem.
The audience became annoyed with the rapper's tardiness. The clubgoer in question initially flashed a mobile phone sign that stated "Shut the f**k up and put on Weezy." After a long wait time he changed the sign to, "F**k Weezy." He was beaten shortly after.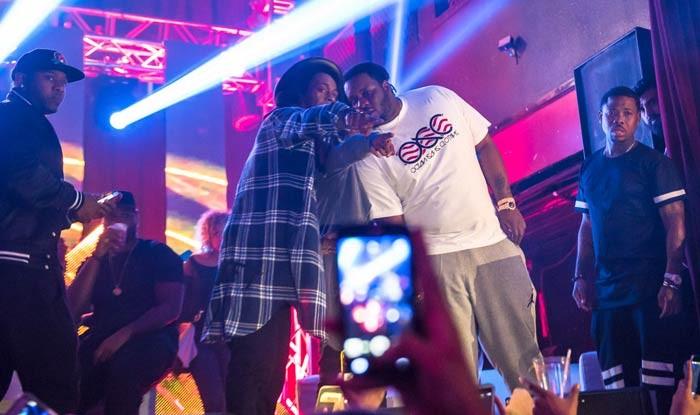 Lil Wayne pointing a clubgoer right before his security attacked the man
It is the Judiciary Report's view that the clubgoer should retain an attorney and sue Lil Wayne over the attack. Yes, the phone display was rude, but it is covered by Freedom of Speech laws under the Constitution. Wayne wouldn't want anyone beating him or his offspring, yet he had someone's son beaten in what could result in neurological problems down the road, from being forcefully and repeatedly hit in the head. "color: #000000">
RELATED ARTICLES
Money Team Member Lil Wayne Tried To Fight Boxer Marcos Maidana And His Crew After Floyd Mayweather Fight (Video)
Young Money Becoming Broke Money As Creditors Sue Lil Wayne And Company
---
Rapper Rich Homie Quan Wanted In Florida For Beating Bouncer At Miami Night Club (Video)
March 23. 2015
Rapper, Rich Homie Quan, is a wanted man in Miami, Florida. The Atlanta, Georgia rapper attacked a bouncer at club LIV, for refusing him entry. Quan berated the bouncer stating he is a rich millionaire. When the bouncer continued to refuse him entry, as the club in the historic FontaineBleau hotel was at capacity, the rapper and his entourage viciously assaulted him. Quan and his entourage ran across Collins Avenue and sped way on a waiting boat. Quan has been hiding from the police these past few days, who seek to arrest and charge him with aggravated assault.
RELATED ARTICLE
Money Team Member Lil Wayne Tried To Fight Boxer Marcos Maidana And His Crew After Floyd Mayweather Fight (Video)
---
Chris Brown's Probation In The Rihanna Domestic Violence Case Ends But His Legal Woes Are Not Over
March 23. 2015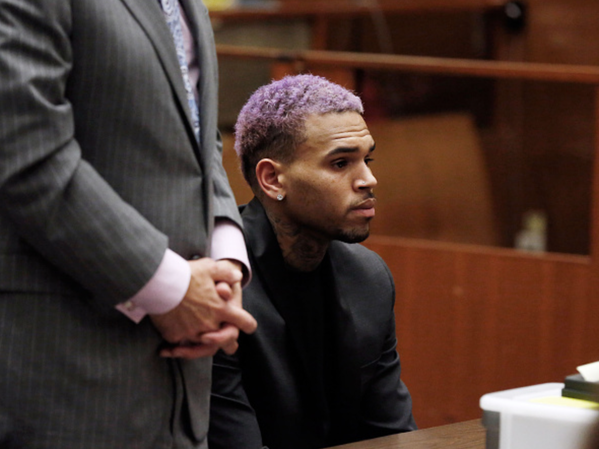 Chris Brown
Los Angeles judge James Brandlein closed out singer Chris Brown's felony domestic violence case from 2009 this past Friday, in a hearing that brought a sigh of relief to the star. Brown was sentenced to 5-years probation after pleading guilty to assaulting ex-girlfriend, Rihanna. However, Brown experienced issues during the course of the case that landed him in jail for 4-months in 2014 on a probation violation.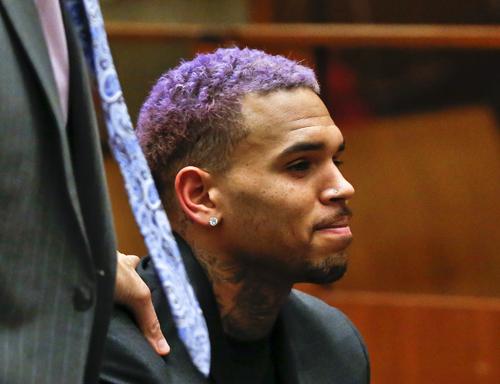 Chris Brown upon hearing case closed
Brown's legal woes continue as he has a few civil cases in the court system and pre-filing stages that have not been resolved. Brown is also in danger of being caught up in another criminal case, due to affiliates and the fact violence keeps following him in well documented incidents.
RELATED ARTICLE
Judge Revokes Chris Brown's Probation Over Club Shootings And Insufficient Community Service Hours
---