President Obama's Jokes At The White House About The New England Patriots Met With Criticism And Insults As Tom Brady Pulls A No Show (Videos)
April 24. 2015
The New England Patriots were invited to the White House in Washington, DC, to meet U.S. President Barack Obama, as the current reigning champs of the NFL's Super Bowl. Every football player on the team went to the White House, but star quarterback, Tom Brady, was a no show, which caught the attention of many.
During the team's White House visit, Obama made a joke about Brady's deflate-gate scandal, where the quarterback was accused of deflating footballs to give him an undue advantage on the field. Obama stated, "I usually tell jokes at these events, but I was worried 11 or 12 of them would fall flat." Uncomfortable groans from the team ensued, as they tried to take the joke in stride, but were clearly not amused (as noted in press).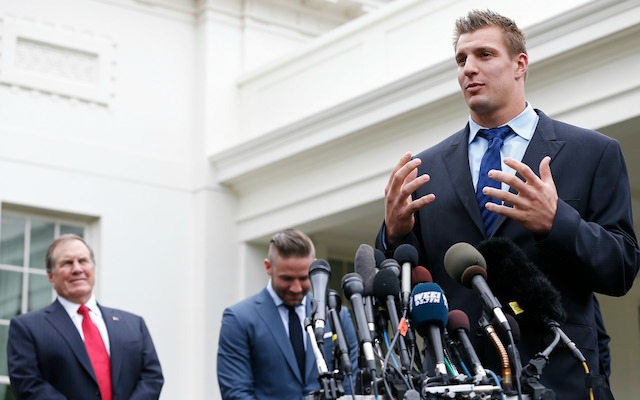 Rob Gronkowski (right)
CBS Sports reported Patriots' coach Bill Belichick, "Looked Obama right in the eye and gave his joke A BIG FAT THUMBS DOWN." Patriot Rob Gronkowski decided to get in his own dig at the president for the deflategate joke by stating, "No, there's no drinking. Maybe the president was getting wasted...bit...from his deflate joke."
STORY SOURCE
Obama 'Deflategate' joke falls flat
April 23, 2015, 02:48 pm - President Obama gave the New England Patriots a hard time about the "Deflategate" scandal on Thursday. "I usually tell jokes at these events, but I was worried 11 of 12 of them would fall flat," Obama joked during a ceremony honoring the Patriots' Super Bowl title on the South Lawn. The crowd let out an audible groan at the president's jab...
Gronk: Maybe Obama was 'wasted' when making Deflategate joke
April 23, 2015 8:59 pm ET - Even Julian Edelman is sometimes surprised by Rob Gronkowski's mouth. (USATSI) Even Julian Edelman is sometimes surprised by Rob Gronkowski's mouth. During the Patriots visit to the White House on Thursday, there was only one really awkward moment and that moment came when President Obama decided to make a Deflategate joke.
The joke was actually kind of funny, but as you can imagine, the Patriots didn't find it too amusing. After the joke was made, Bill Belichick looked Obama right in the eye and gave his joke A BIG FAT THUMBS DOWN. Let's not talk about Belichick's reaction though, let's talk about Rob Gronkowski's. After the Patriots were done meeting with the president, Gronk met separately with the media and that's when he was asked if he had any drinks while he was at the White House. "No, there's no drinking. Maybe the President was getting wasted," Gronkowski said. After he made the comment, Gronk froze for about five seconds as he seemed to realize what he just did, which was make a joke about the president getting wasted...
RELATED ARTICLES
The NFL Interviewing New England Patriots Ball Boy As A 'Person Of Interest' In The Deflategate Investigation (Video)
Tom Brady On Deflategate: It Wasn't Me
---
19-Year-Old 'Everybody Loves Raymond' Actor Regrettably Kills Himself
April 24. 2015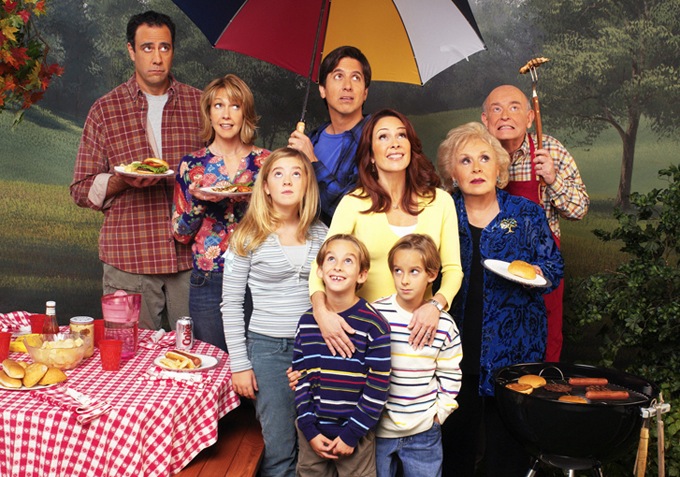 Everybody Loves Raymond
19-year-old former Hollywood child star Sawyer Sweeten, who appeared on the hit sitcom "Everybody Loves Raymond" with his twin brother, Sullivan, regrettably committed suicide. Sweeten visited family in his home state of Texas when the incident occurred. Sawyer, like Southern country music star, Mindy McCreedy, was found dead, after a fatal gunshot wound.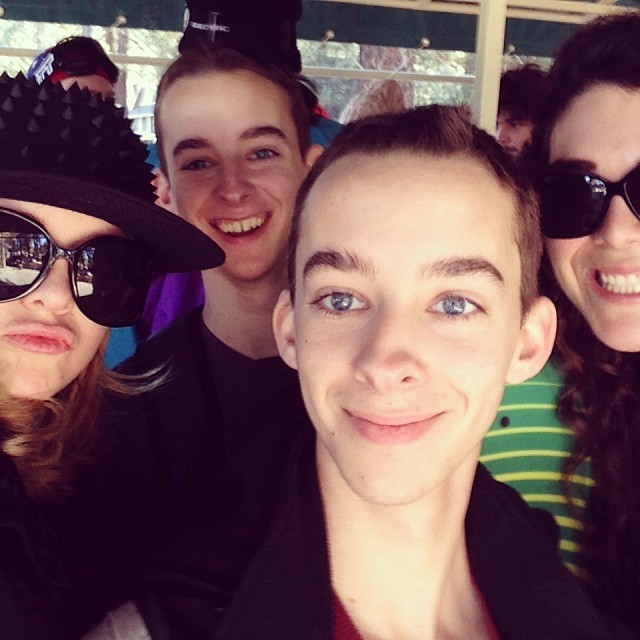 Sawyer Sweeten (center)
Sweeten's family released a statement on the incident, "This morning a terrible family tragedy occurred. We are devastated to report that our beloved brother, son, and friend took his own life ." Recently, former Hollywood child star, Skye McCole Bartusiak, who starred in the film "The Patriot" with Mel Gibson, died of a pharmaceutical overdose and huffing. She was found dead in her Texas home at the young age 21 .
RELATED ARTICLE
Country Music Singer Mindy McCready Found Dead
---
Blogger Whose App Is Included On The $10,000 Apple Watch Pretended To Have Brain Cancer To Sell Recipes She Claimed Cured Her
April 24. 2015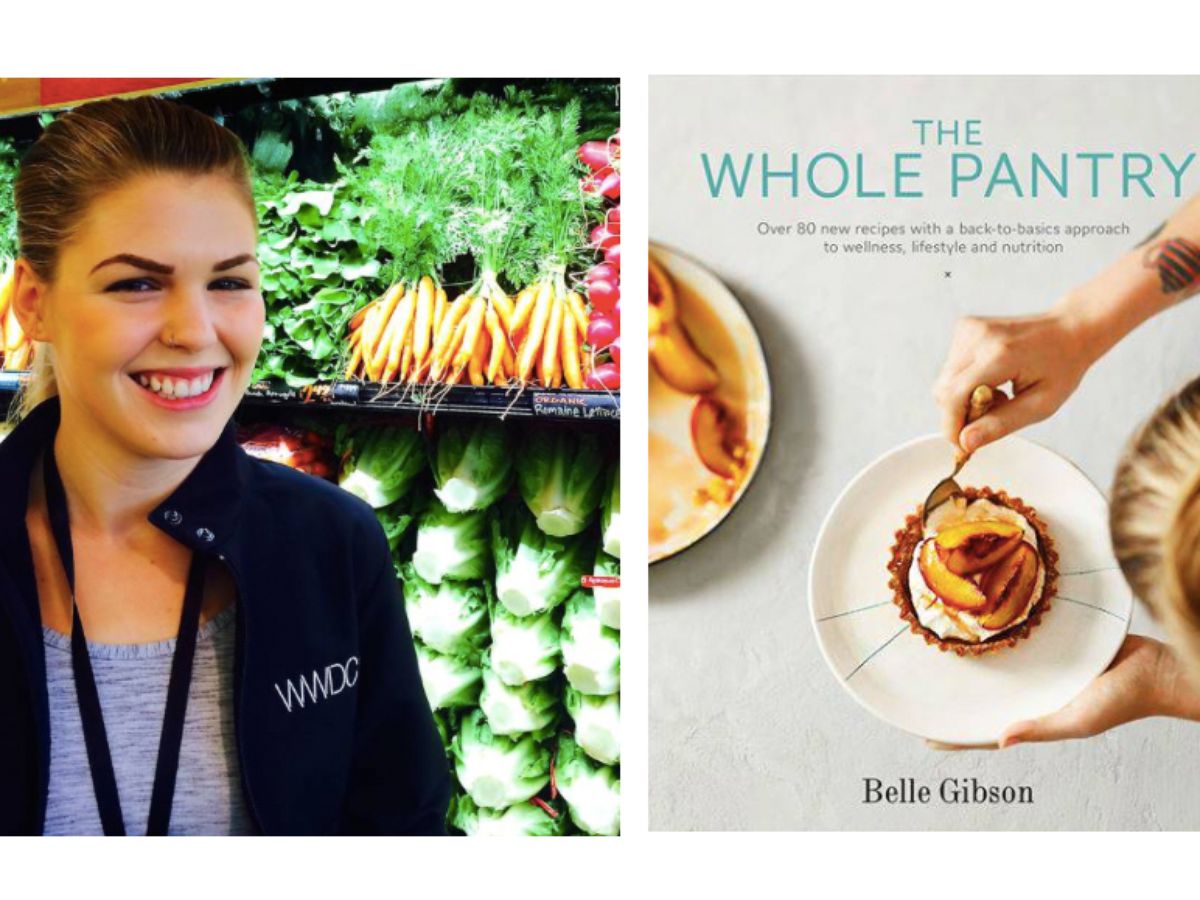 Belle Gibson
Australian blogger, Belle Gibson, whose app is included on the new Apple watch, has admitted this week that she duped the public into thinking she had brain cancer and it went into remission via natural food recipes she allegedly came up with. Gibson began selling items through the Apple app and a book, fraudulently claiming cancer curing food recipes, which was all a lie.
Years ago charlatan and conman, Kevin Trudeau, published a book called 'Natural Cures: They Don't Want You To Know About" touting coral calcium as the cure to cancer when it is not. The entire thing was a scam. People who called the 1-800 number and bought the book, ended up upset when Trudeau's company sold their credit card numbers to others, such as the sexually explicit "Girls Gone Wild" and they began receiving the pornographic DVDs they were billed for but did not order. Trudeau was repeatedly prosecuted by the Federal Trade Commission for making fraudulent claims and sentenced to 10-years in prison. He is scheduled to be released in 2022.
Crazy celebrity cult, Kabbalah, led by insane pop star Madonna, has touted their costly bottled water as the cure to cancer (which ironically contains contaminants due to improper handling and poor purification methods that are almost non-existent, earning the cult a criminal citation and fine from the Canadian government). Madonna also has a hand in the "Stand Up To Cancer" campaign, where donations are not being used in the best way possible. The "Stand Up To Cancer" campaign is highly questionable and the truth is going to come out about it.
The late Apple CEO, Steve Jobs, decided to forgo medication in favor of a fruit and vegetable diet and it shaved years off his life, due to the absence of medicine and accepted medical procedures. Eating fruits and vegetables is great and essential to your diet, but will not cure cancer. The answer regarding cancer lays in science via medication. However, nothing currently on the market cures cancer. Some commonly used drugs temporarily send it into remission, such as Herceptin, Gleevec and Yervoy (said statement is not an endorsement of the aforementioned drugs) while chemo and radiation are stalwarts that are frequently employed.
STORY SOURCE
Wellness Blogger Admits She Lied About Brain Cancer
Apr 22, 2015, 12:05 - Belle Gibson, the Australian wellness blogger who claimed she overcame terminal brain cancer thanks to a healthy diet, has admitted that she made the entire thing up. The Australian Women's Weekly interviewed Gibson and asked if she had or had ever had cancer, and she replied: "No. None of it's true." "I don't want forgiveness," Gibson told the Weekly. "I just think [speaking out] was the responsible thing to do. Above anything, I would like people to say, 'Okay, she's human.'"
Gibson gained worldwide fame and more than 200,000 Instagram followers thanks to her story. She was about to publish her cookbook The Whole Pantry in the US when the press started to investigate her health claims and her assertion that she donated 25% of her app's sales to charity. Now Gibson tells the Weekly that she's still passionate about avoiding gluten, dairy, and coffee, but she doesn't really understand how cancer works.
Australian health blogger admits lying about cancer
An Australian blogger who found fame after claiming she was conquering brain cancer through natural therapy admits she never had the disease. Sydney (AFP) - An Australian blogger who found fame after claiming she was conquering brain cancer through natural therapy, her app even getting chosen for the new Apple watch, admitted Thursday she never had the disease.
Belle Gibson launched her successful The Whole Pantry business in 2013 -- billed as the world's first health, wellness and lifestyle app community -- on the back of healing herself naturally through wholefoods and alternative therapies. She also released The Whole Pantry cookbook in 2014, which publisher Penguin pulled from sale last month when suspicions sparked by the Australian media first arose. It had been due to go on sale soon in the United States and Britain.
Her app had also reportedly been hand-picked by tech giant Apple for its new smartwatch, which goes on sale Friday. Mother-of-one Gibson, 23, has now admitted she fabricated the cancer, when quizzed by the Australian Women's Weekly. "No. None of it is true," she confessed in an interview published Thursday entitled "My lifelong struggle with the truth".
"I just think (speaking out) was the responsible thing to do. Above anything else, I want people to say 'okay, she's human'." Gibson added that after years of lies, confronting the truth was "very scary, to be honest". Reports said she had received hate mail and even death threats since being exposed. She said the backlash had been "beyond horrible". Gibson did not go into detail about her motivations for lying, other than that she had a troubled childhood. The magazine said accountants were winding up The Whole Pantry business.
Gibson's lie began unravelling when it emerged last month that she failed to donate Aus$300,000 (US$232,000) in profits from the sales of her book to charity as promised and friends started to question her diagnosis via the media. Consumer affairs authorities said they were checking whether she had breached any laws in claiming to give to charity when the money had not been donated.
"Businesses are obliged to ensure that any representations related to their products or services do not mislead consumers and all representations are true and accurate," Consumer Affairs Victoria said in a statement. Todd Harper, the chief of local charity Cancer Council Victoria, urged patients to be wary of cure claims that sounded too good to be true.
"We are very concerned about anyone who makes unproven scientifically flawed claims about cancer treatments because the risk is that cancer patients will take them seriously," he said, without commenting specifically on Gibson. He added that patients should consult their doctor before trying alternative or complementary treatments, including extreme diets.
Bloggers faking disease and even death to gain attention is not a new phenomenon. Earlier this month, a 27-year-old US woman from New York state was jailed for 20 years after killing her five-year-old son by poisoning him with salt, so she could log on and write about his "illness". The court heard Lacey Spears suffered from Munchausen syndrome in which a person fakes illness to get attention. The Australian Women's Weekly said medical specialists it spoke to suggested Gibson could be suffering from a similar condition.

---
Mariah Carey Flirting With Floyd Mayweather In Photos Sure To Alarm His Girlfriend Bad Medina
April 24. 2015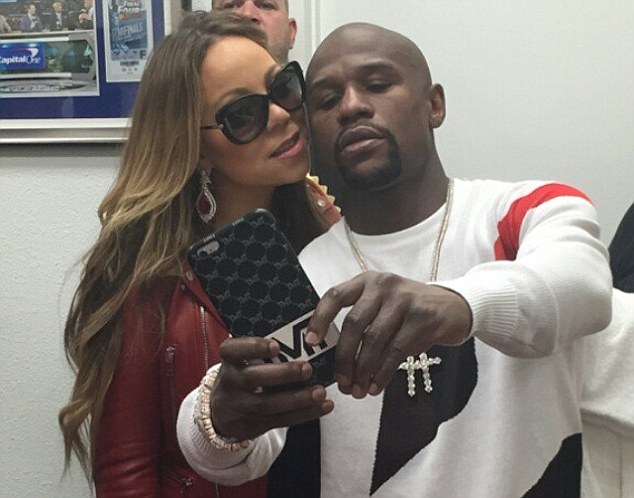 Mariah Carey and Floyd Mayweather
Singer Mariah Carey has been looking better these past two weeks. Photos released of her on vacation several weeks ago left fans insulting her with posts online calling her "haggard" "fat" and "old" in appearance. Now she looks better again, after previously letting herself go, due to marriage troubles. Yesterday, Carey met up with world champion boxer, Floyd Mayweather and members of his staff and took pictures with them. When Mariah took a picture with one of Mayweather's assistants, Jessie Lee, she stood next to her and politely smiled, casually standing beside her as many people do when taking various photos.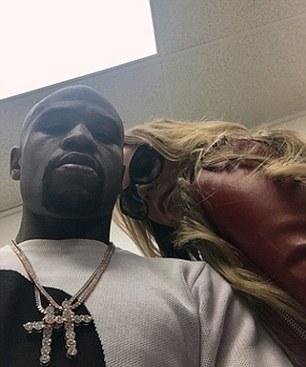 Floyd Mayweather and Mariah Carey
However, when it was time to take a picture with Mayweather, Mariah started leaning on Floyd, had her chi-chis all on the man's back, while giving him and the camera a flirty look. Now she knows full well her soon-to-be ex-husband, cornball, Nick Cannon, who is asking for a reconciliation, would get beaten silly if he tried to fight Mayweather over her. However, after Cannon cheated on Carey during their marriage, maybe that's what she wants (LOL).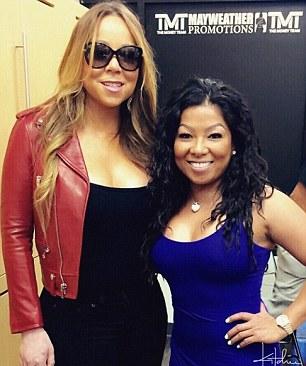 Mariah Carey and Jessie Lee
Mayweather has several women, which is very risky and not an example to be emulated (it has brought serious trouble, heartbreak and loss to his life). Mayweather's main girlfriend is a woman named Bad Medina (though ex-fiancée Shantel Jackson is having second thoughts). Considering Mariah's track record of bedding men who were not single (Tommy Mottola, Eminem, Derek Jeter) Medina better be careful. That pose with Floyd was a look a woman gives when she is after a man. And don't think for one second Floyd would say no. Floyd would be wise to stay away from married women and spare himself a world of pain.
RELATED ARTICLES
Mariah Carey Slammed For Lip Syncing During Live Concert (Video
Heartbroken Over Nick Cannon Mariah Carey Has Let Herself Go (Photos)
---
Floyd Mayweather Denied Visa To Australia Due To Criminal Domestic Violence Jail Record
April 24. 2015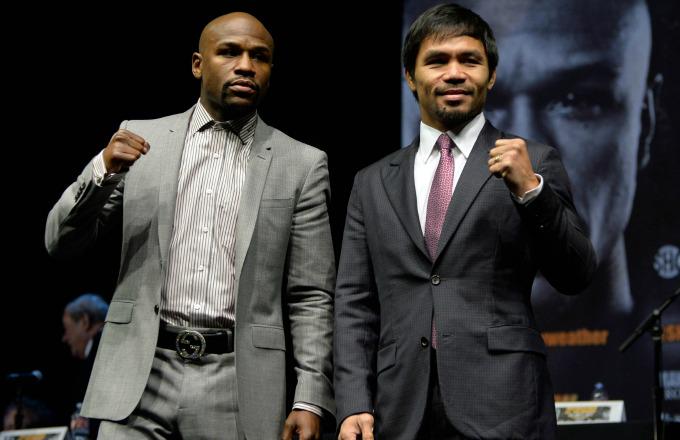 Floyd Mayweather is scheduled to fight Manny Pacquiao on May 2, 2015 in America
Champion boxer, Floyd Mayweather, has been denied entry into Australia, due to his criminal record in the Josie Harris domestic violence case, where he was sent to jail for beating the mother of his children in the presence of their kids. Mayweather was scheduled to make two appearances in Australia concerning business ventures and attend a charity event to raise money. However, the Australian Immigration Department refused to grant Mayweather a visa.
Immigration Minister, Peter Dutton stated, "A visa has not been granted in this case. The government takes very seriously its role in protecting the Australian community from the risk of harm by non-citizens who engage in criminal conduct and or conduct that is of serious concern. Visa applicants must demonstrate they are of good character, as required under the character test in the Migration Act 1958, before they are granted a visa. I am aware of Mr. Mayweather's background - both in terms of his professional success as well as his criminal history - as has been extensively reported in the United States and Australian media. In making character decisions, a range of factors are taken into account. This can include consideration of both a person's criminal history as well as their general conduct over a continuum of time, to reach an assessment as to whether they are of good character."
Recently, singer Chris Brown was denied entry into Canada twice, due to his criminal record in relation to the Rihanna domestic violence case. Rapper Snoop Dogg was denied entry into Britain due to his arrest record for attempted murder (acquitted) as well as drug possession. Many countries of the world, including the United States, have stringent rules regarding visa applicants and the requirement they not be felons or convicted of violent or drug related crimes, even if the drug crimes are misdemeanors, as opposed to the more serious felonies.
RELATED ARTICLES
Floyd Mayweather Announces Megafight Against Manny Pacquiao
Muhammad Ali Picks Manny Pacquiao To Beat Floyd Mayweather In Historic Fight
Manny Pacquiao Releases Song For MegaFight But Will Floyd Mayweather Do So As Well (Videos)
Floyd Mayweather Lashes Out At ESPN's Stephen Smith Over Manny Pacquiao Who Responds (Video)
Floyd Mayweather Alarms And Angers His Fans By Posting Photo Of His Parents And Children Adding Devil Faces To The Image
---
Karrueche Tran Slams Rihanna Fans Trolling Her Over Chris Brown Break-Up
April 24. 2015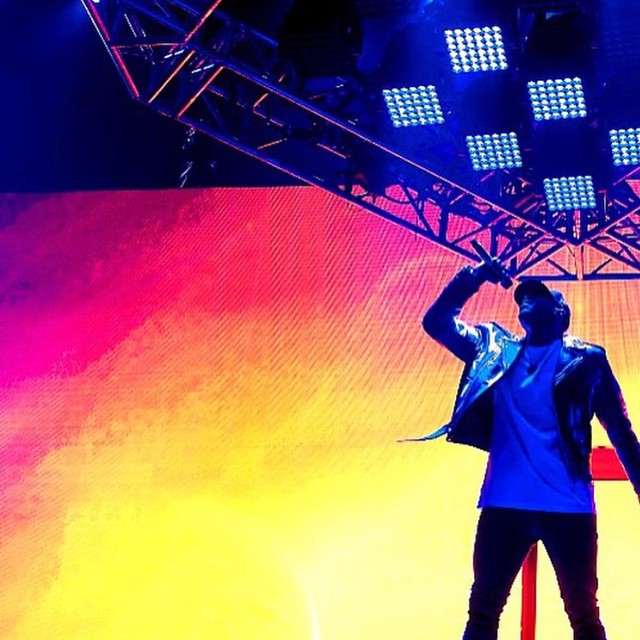 Chris Brown
A few fanatical Rihanna fans continue to troll model Karrueche Tran on social networking, over the demise of her relationship with the singer's ex-boyfriend, Chris Brown. Tran dumped Brown on Twitter when it was publicly announced on TMZ that he had knocked up a then married woman, Nia Amey, who had given birth to his daughter, Royalty, who is now 10-months-old.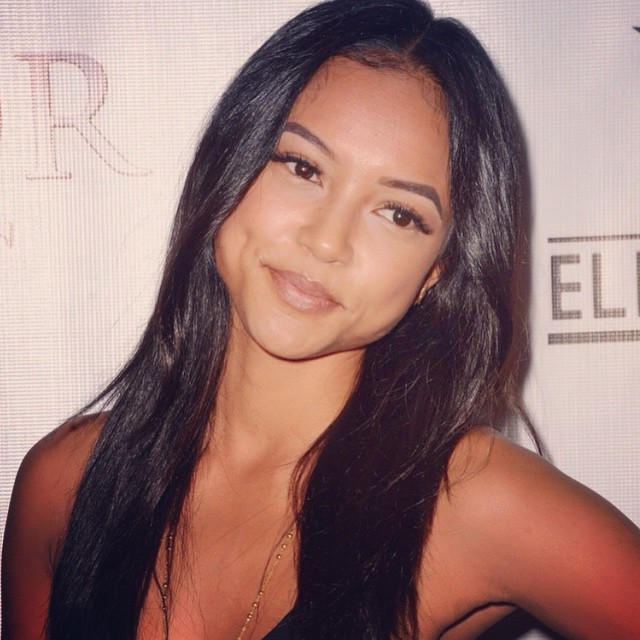 Karrueche Tran
A Rihanna fan slammed Karrueche for stating people should delete pics of her and Brown. The model slammed her back stating, "If a n***a broke your heart would you want to see pics of yall every day?" She has a point there. The emotional wound is rather recent. However, as with all things involving social networking and the internet, things just stay out there. It is very difficult to remove all traces of an item from the internet, especially of a high profile couple.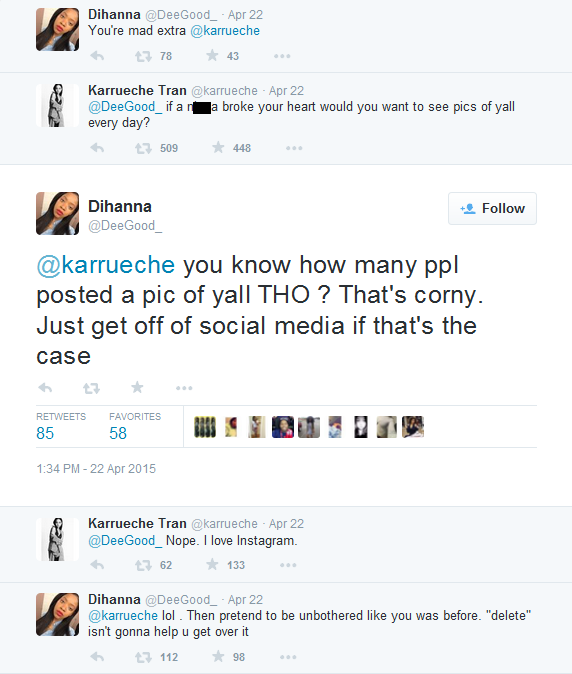 RELATED ARTICLES
Chris Brown Publicly Claims His Daughter Royal Brown (Photos)
What Kind Of Mother Will Chris Brown's Drug Taking, Alcoholic, Nude Model Former Girlfriend Nia Amey Be To His Child
Chris Brown Had Something In His System When He Knocked Up Nia Amey
---
Ariana Grande And Big Sean Break Up After Site Exclusive About Her Messing With Justin Bieber
April 23. 2015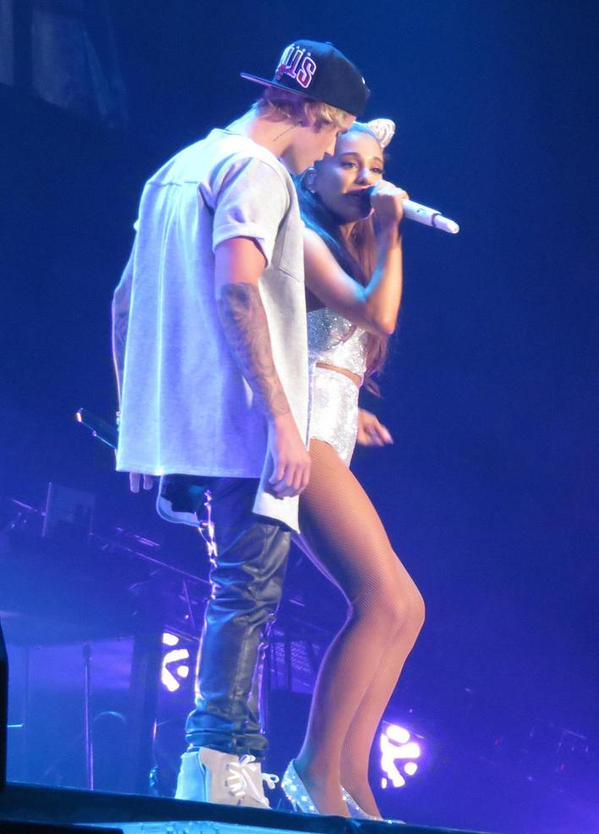 Justin Bieber and Ariana Grande
This is a follow up to the April 15, 2015 Judiciary Report article "Ariana Grande's Boyfriend Big Sean Has Reason For Concern As She Did Mess Around With Fellow Singer Justin Bieber." Initially, Big Sean denied there was a problem with Bieber's touchy feely on stage display with Grande. He clearly did not realize the two had been more than just friends.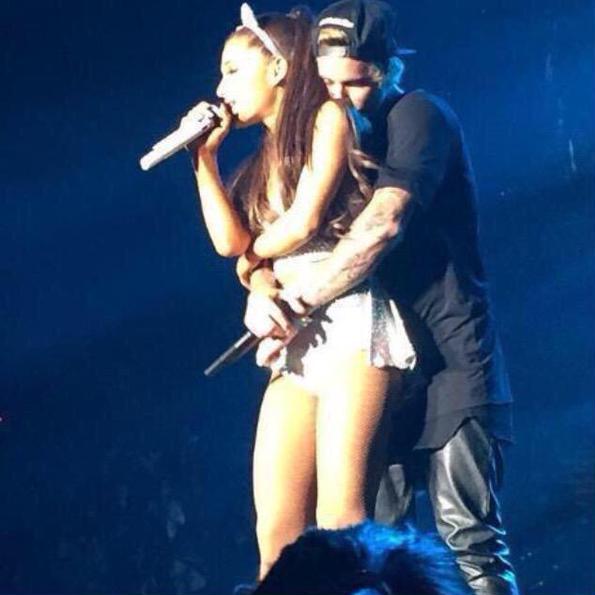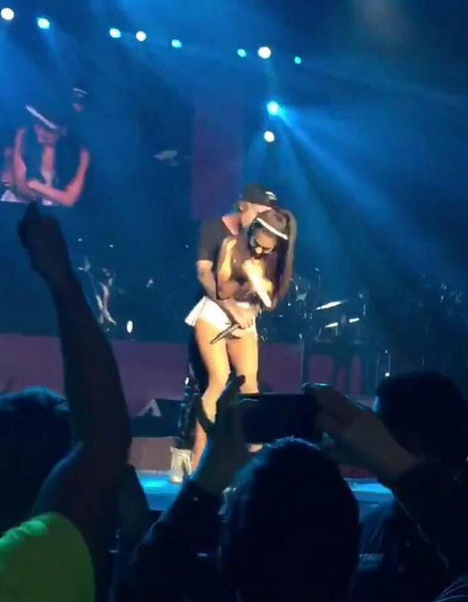 She really didn't look like she was suffering while Bieber kissed and touched her. She still likes him. I'm just saying...
Then the Judiciary Report wrote, "Grande and Bieber have messed around. Bieber has been hooking up with a number of women and Grande was one of them. Over to you Big Sean." Within a couple days of the Judiciary Report article being published to the site the couple broke up. The question is will the boxing lessons Floyd Mayweather gave Bieber stop him from getting knocked out. People always tease that Justin Bieber thinks he's black. After Big Sean catches him he's gonna be black and blue.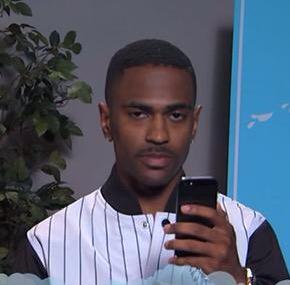 Big Sean: I "beliebe" I'm gonna beat Bieber down
Big Sean and Grande released a statement through their publicist regarding the break up making it official, "They both deeply care for each other and remain close friends. We kindly ask that the media respect their wish for privacy regarding this personal matter at this time." Translation: Justin Bieber needs to hide from Big Sean (LOL).
RELATED ARTICLE
Ariana Grande's Boyfriend Big Sean Has Reason For Concern As She Did Mess Around With Fellow Singer Justin Bieber
---
Chris Brown Planning To Use His Daughter To Get Karrueche Tran Back
April 23. 2015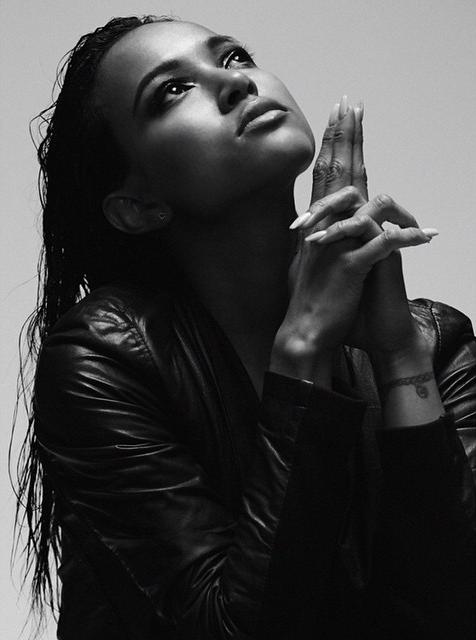 Karrueche Tran
Former felon Chris Brown lost long term girlfriend Karrueche Tran, due to the fact he unintentionally impregnated married nude model and friend, Nia Amey. Tran promptly dumped him over the betrayal. Brown has been working to get her back to no avail, as she is still upset and does not plan to take him back now. Brown is worried about Tran dating others in the meantime.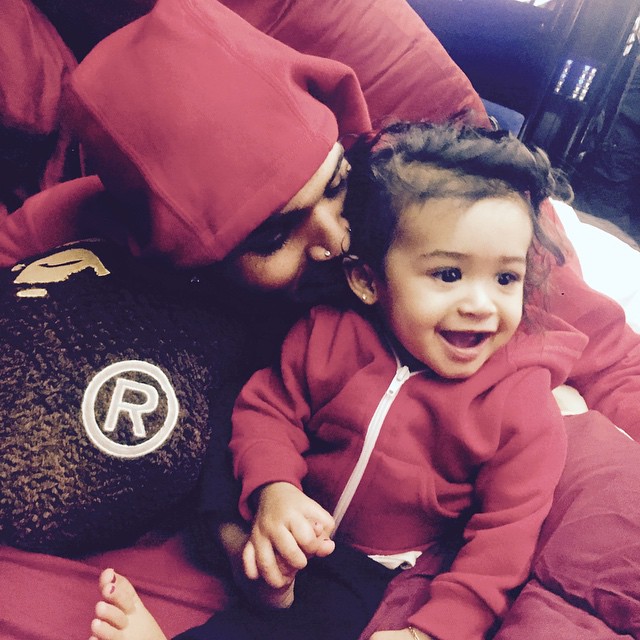 Chris Brown and Royalty
Brown plans on using his cute daughter Royalty as a means of getting Tran back. Brown knows Tran is a nice person, who loves kids and is hoping she will soften towards him, due to how adorable Royalty is and as he shares texts about raising her. Brown wants Tran to meet Royalty, which will be too much for her right now.
RELATED ARTICLES
Chris Brown Publicly Claims His Daughter Royal Brown (Photos)
What Kind Of Mother Will Chris Brown's Drug Taking, Alcoholic, Nude Model Former Girlfriend Nia Amey Be To His Child
Chris Brown Had Something In His System When He Knocked Up Nia Amey
---
Jay Z And Madonna's Failing Tidal Music Service Is Hemorrhaging Money While Inadvertently Increasing Rival Spotify's Revenues
April 23. 2015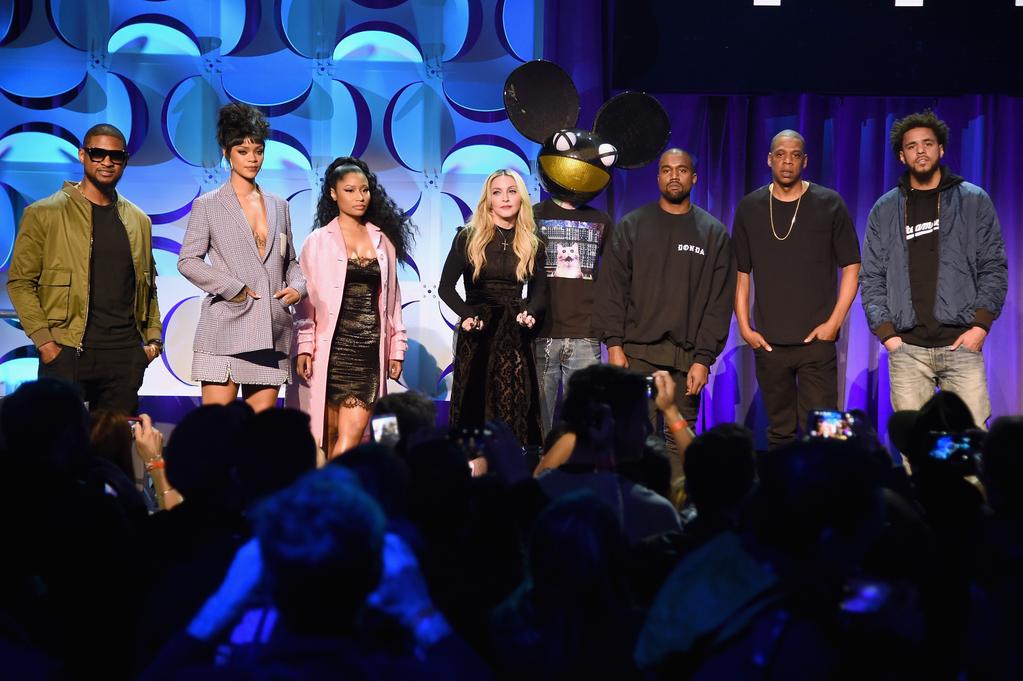 Usher, Rihanna, Nicki Minaj, Madonna, DeadAmu5, Kanye West, Jay Z and J Cole (also known as Hollywood's self-professed "Illuminati")
Many have labeled the new fee based music streaming service Tidal a rip off of Spotify. So imagine the irony that Spotify's sales have increased as Tidal launched and promptly crashed and burned. Tidal sent Spotify up the Apple app charts. Jay Z, Beyonce, Madonna, Rihanna and other recording artists in the so-called, self-labeled Hollywood "Illuminati" thought Tidal would make them billionaires. In actuality, they are in the hole as the service tanks.
The aforementioned artists bought Tidal for $54,000,000 and roped in investors, who are watching as their money goes up in smoke. Service costs and staff salaries are in the millions. The CEO has already been fired after the barely launched venture descended into a financial fiasco.
STORY SOURCE
Tidal crashes out of top 700 apps in US download chart, boosts Spotify sales
Wednesday 22 April 2015 - Tidal does not seem to have instigated the music streaming revolution it's A-lister panel had hoped, with early numbers for Jay Z's app suggesting it's flopping or flopped. The service was designed to give musicians a fairer deal and bigger share of streaming profits, but put across a bit of a mixed message at its launch by placing the world's biggest artists at its fore, implying that users should be worrying over whether Madonna or Nicki Minaj's pockets are sufficiently lined.
Tidal climbed into the US iPhone top 20 download chart briefly following the event, but has since crashed out of the top 700. It doesn't seem to have taken down its rivals with it either. On 20 April, Pandora and Spotify occupied the number three and four positions - marking the first time two music streaming apps have placed in the top 4 simultaneously and knocking down the world-conquering Candy Crush in the process...
RELATED ARTICLE
Snoop Dogg's Son Slams Jay Z, Beyonce, Rihanna And Madonna For Being Greedy And Not Caring About The Public
---
Cissy Houston's Statement On Bobbi Kristina Brown Confirms Previous Site Claims Regarding Her Condition
April 22. 2015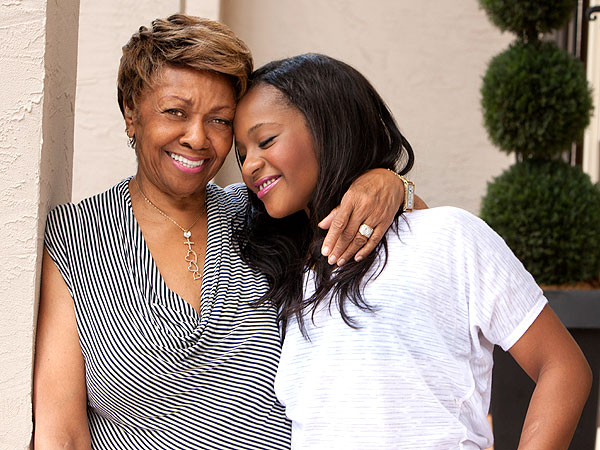 Cissy Houston and Bobbi Kristina Brown
For the past three months, the Judiciary Report has stated the medical prognosis of Bobbi Kristina Brown, the daughter of the late pop singer, Whitney Houston, is very grim, as she was discovered unresponsive, facedown in a bathtub, much in the same way her mother died in 2012 (Whitney Houston's Daughter Bobbi Kristina Brown Moved To Emory Hospital After North Fulton Hospital Delivers Grim Prognosis Due To Overdose In Bathtub).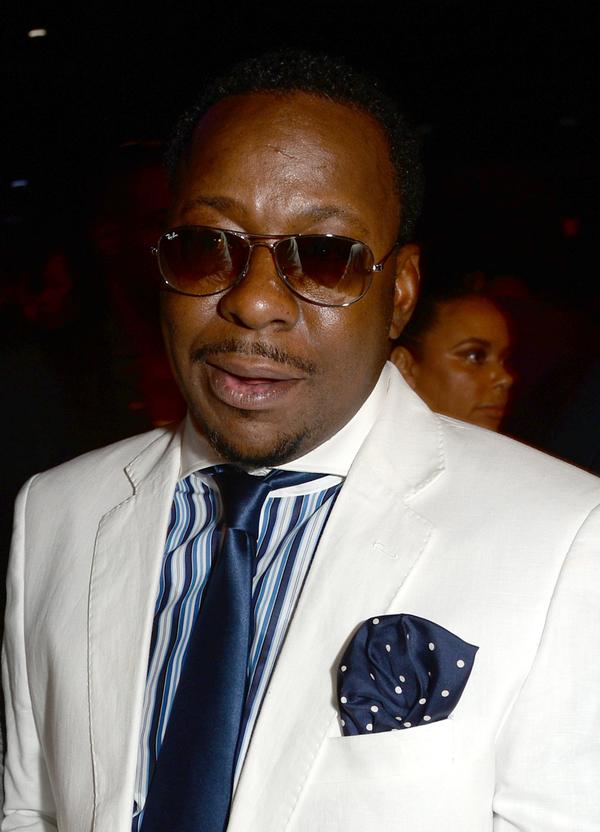 Bobby Brown
For several weeks Bobbi Kristina's father, singer Bobby Brown, has insisted she is recovering from what are catastrophic neurological and organ injuries. So much so, this past weekend Brown stated to a concert audience that Bobbi Kristina is "awake" "watching me" and "breathing on her own." Brown's sister Tina also stated Bobbi Kristina is doing well, recovering and is okay.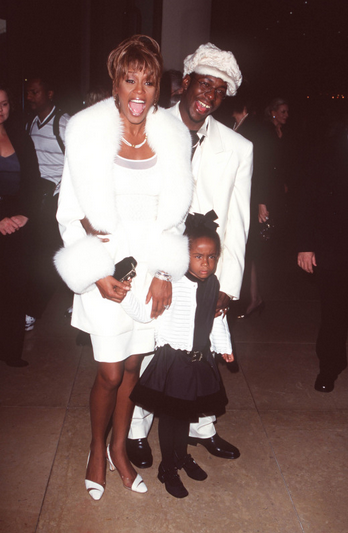 Whitney Houston, Bobby Brown and Bobbi Brown in the 1990s
However, shortly after their statements, legendary gospel singer, Cissy Houston, told the press the grim truth that confirms the Judiciary Report's previously articles. In a statement this week Houston revealed, "I have just returned from visiting my granddaughter Bobbi Kristina in the hospital and while she is no longer in a medically induced coma she has a tracheotomy and according to the doctors she has global and irreversible brain damage and remains unresponsive. We can only trust in God for a miracle at this time. Keep us in your prayers."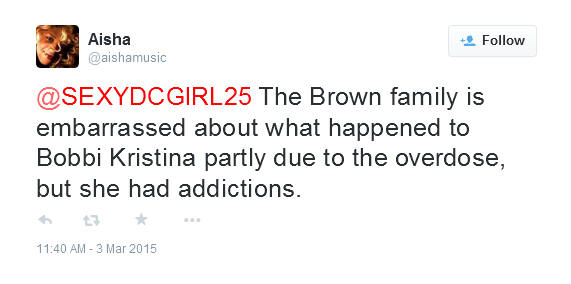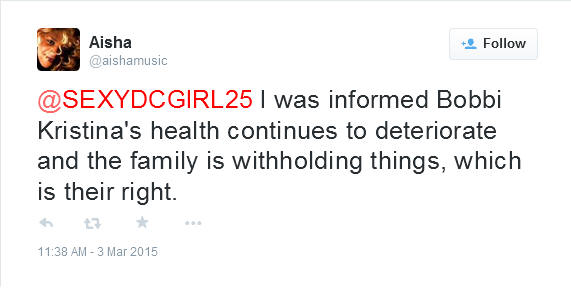 My tweets from last month on the subject
"Global" means multiple regions of the brain. Therefore, one can deduce the medical insult/injury has largely damaged her brain and in this case in an "irreversible" manner. Bobbi Kristina is in a vegetative state. Most of her brain has been erased. As I stated on Twitter several weeks ago, Brown has been hiding it, proclaiming she is okay, when she is not, as the family is embarrassed over Bobbi Kristina's drug use, couple with her violent relationship with boyfriend Nick Gordon, where she was a victim of domestic violence. However, as stated before, she had an addiction to drugs and alcohol and that's not something to be ashamed of, but rather something one should seek help for.
RELATED ARTICLES
Bobbi Kristina Brown's Boyfriend Nick Gordon Got Into A Fight With Her The Day She Ended Up In A Coma With Unexplained Injuries
Atlanta Police Confirm Criminal Investigation Into The Overdose And Drowning Of Whitney Houston's Daughter Bobbi Kristina Brown
Bobbi Kristina Brown On Life Support Due To Overdose Confirming Previous Site Statements From 2012
If Nick Gordon Marries Bobbi Kristina Brown And Something Happens To Her Will He Get Everything
Whitney Houston Is The Latest Hollywood Star To Die Under Tragic Circumstances
---
Love And Hip Hop Atlanta Returns For Season Four To Jokes On Social Networking
April 22. 2015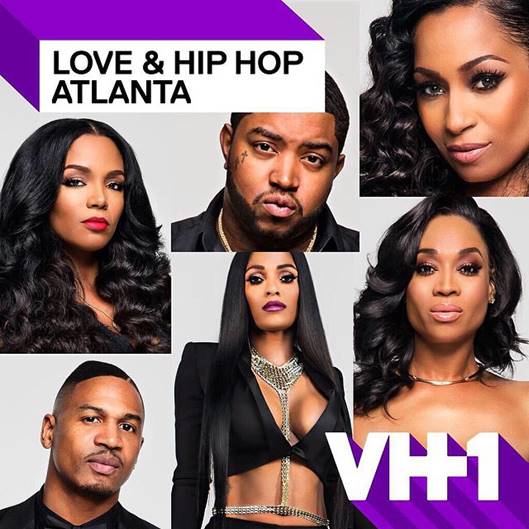 "Love And Hip Hop Atlanta"
The reality show "Love And Hip Hop Atlanta" returned for season four, with more trouble and drama than before. Music producer Stevie J and his fiancée or wife, Jose or Joseline Hernandez, dependent upon whom you believe, will play a central role this season, despite the fact they beat half the cast at the recent reunion show. Though non-rapping rapper, Hernandez, was absent from episode one, the show is still largely about her antics and that of her fiancé/husband/pimp. The couple clearly have cocaine and alcohol problems, which are being addressed via rehab.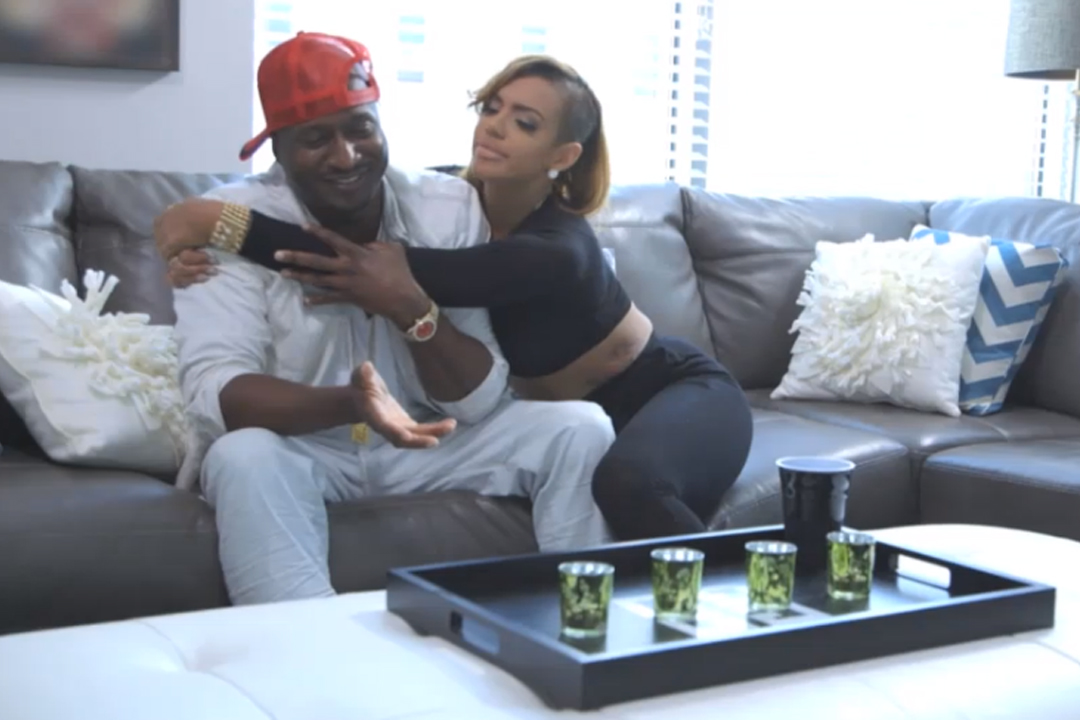 Ashley all over married Kirk Frost
Rasheeda and her cheating husband Kirk Frost are back and he is up to his old tricks again. Frost recently signed new artist, Ashley, to a five album deal, which she clearly obtained in a horizontal position. Ashley is very flirtatious and touchy feely with Frost, which means more trouble on the horizon for his marriage and a beatdown for his aspiring star from Rasheeda. This is made worse by the fact Frost rented an alleged office that's actually an apartment with a bed in it. Rasheeda deserves better from him.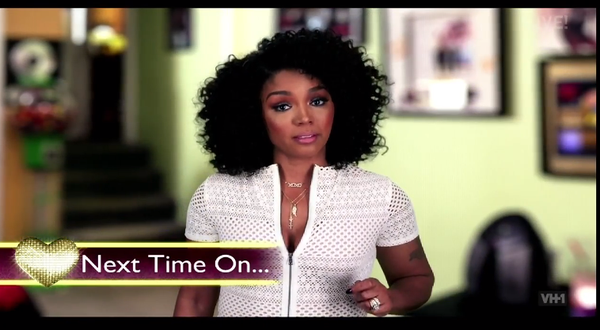 Rasheeda thinks things have improved in her marriage but she is sadly wrong
The Judiciary Report does not support the fighting, drug use, sex tapes and low brow behavior accompanying the show via some, not all cast members . However, the funniest part of the show has become the hilarious comments on Twitter and Instagram about each episode. The comments made me laugh till I cried this week, as the public rendered its opinion on the season debut.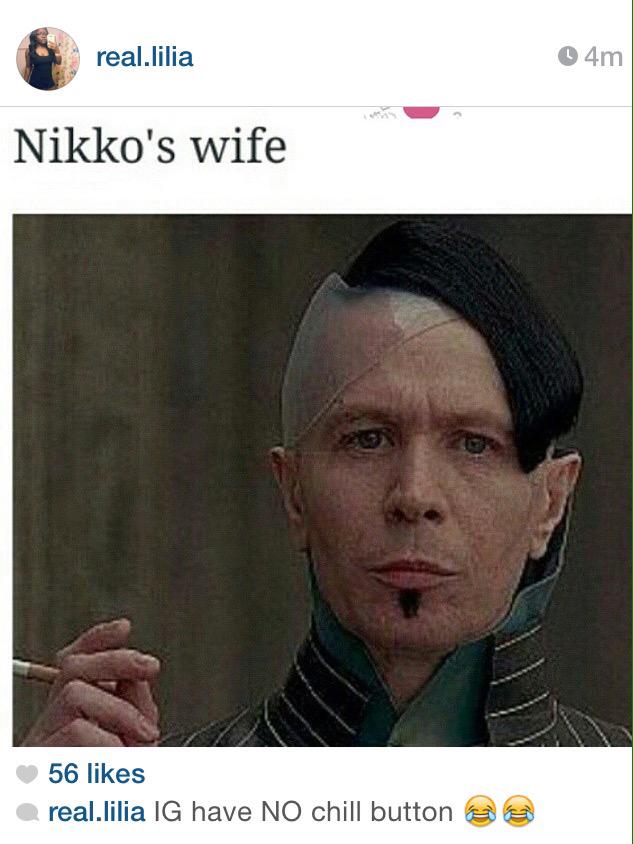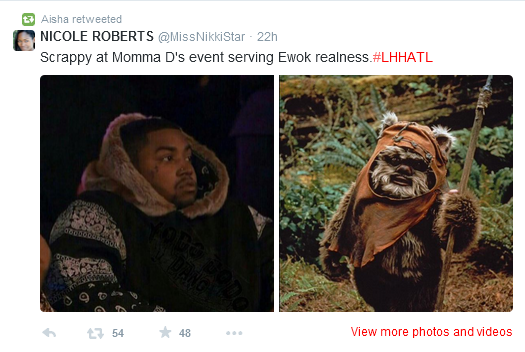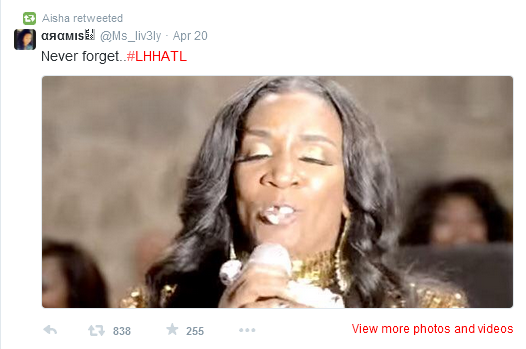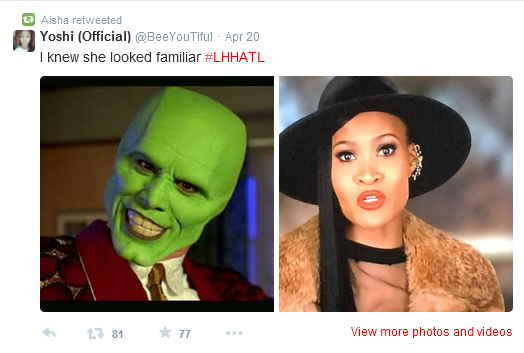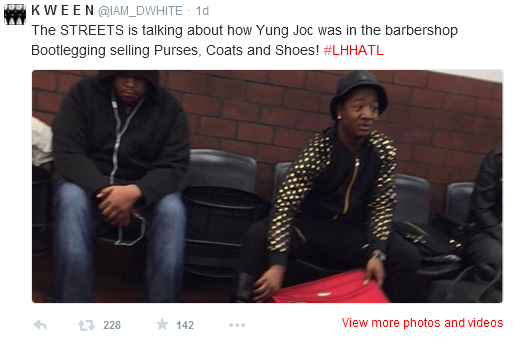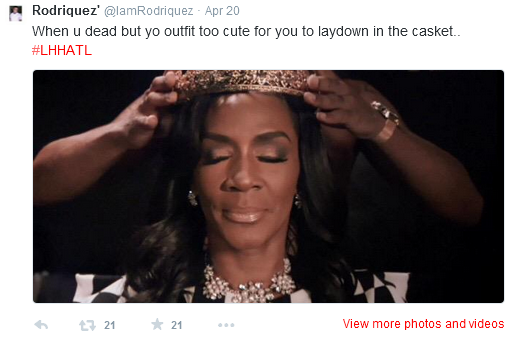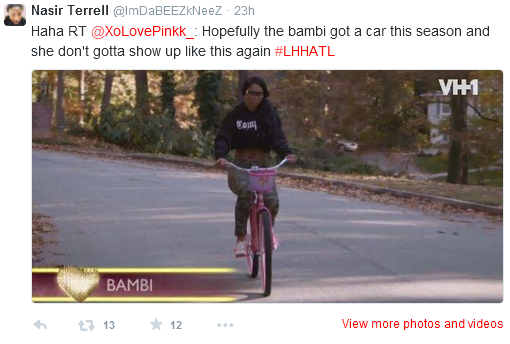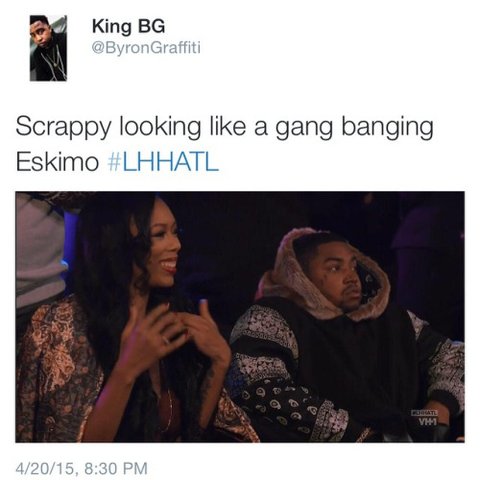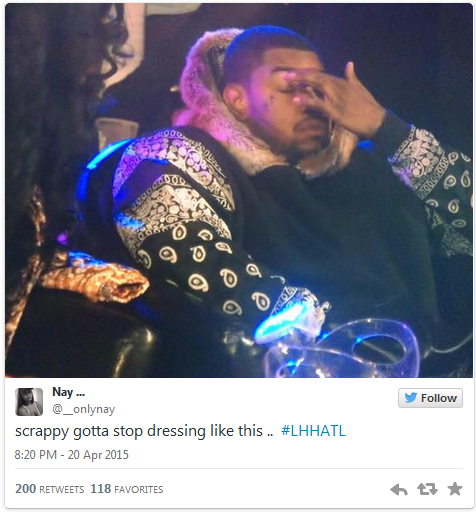 RELATED ARTICLES
Love And Hip Hop Atlanta Music Producer Stevie J Indicted On Criminal Charges For Not Paying Over $1,000,000 In Child Support
Stevie J Hiding Assets While Owing The IRS $400,000 And $1,300,000 In Child Support
Is Stevie J Ruining His Name As A Music Producer With Joseline Hernandez
---
Rihanna Slammed Over The Song And Video 'American Oxygen'
April 22. 2015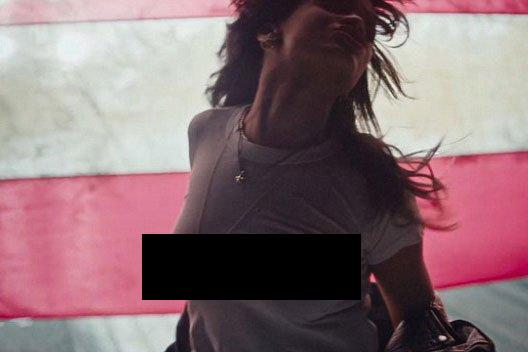 A still from Rihanna's "American Oxygen" video. Photo redacted by the Judiciary Report.
Last week there were complaints on mainstream television and the internet about singer Rihanna's new song and video "American Oxygen." Some Americans have taken offense to it, stating Rihanna, who is Barbadian, should not be the one to sing it. The song contains the lyrics, "We sweat for a nickel and a dime/Turn it into an empire" when she is a frequently sued, brazen copyright thief, who does not know the meaning of hard work. Some are also taking the lyric "We are the new America" as an insult. It is also disrespectful to perform a song about a nation while wearing no bra and a thin shirt. Rihanna's nipples protruded in the video and accompanying publicity photos in what was a deliberate decision.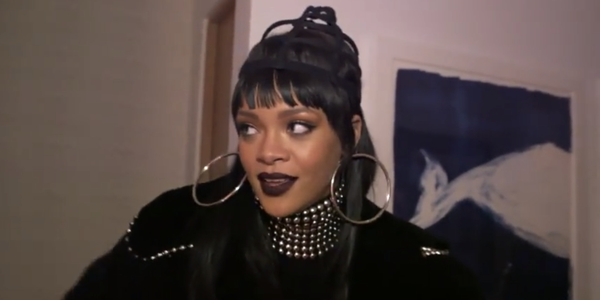 Rihanna
"American Oxygen" marks Rihanna's third poorly received single, after "Four Five Seconds" and "B***h Better Have My Money" were slammed by the public. "B***h Better Have My Money" is also on the receiving end of copyright infringement claims that disgraced Rihanna worldwide, for stealing from Texas rapper/singer, Just Brittany. As her current singles have been imploding, damaging her career, Rihanna cancelled a planned tour with contentious rapper Kanye West.
RELATED ARTICLES
Rihanna Caught Snorting Cocaine Which Prompts The Singer To Slam People On Social Networking Over Comments On Her Drug Addiction (Video)
Rihanna Desperate Over Her Failing CD Singles And Unreleased CD Drops Third Poorly Received Track Before The Stalled Album's Release
---
Desperate Publicity Seeker Madonna Slammed Over Online Margaret Thatcher Comment And New Photo Rips Off Singer Charlotte Church's Copyright
April 22. 2015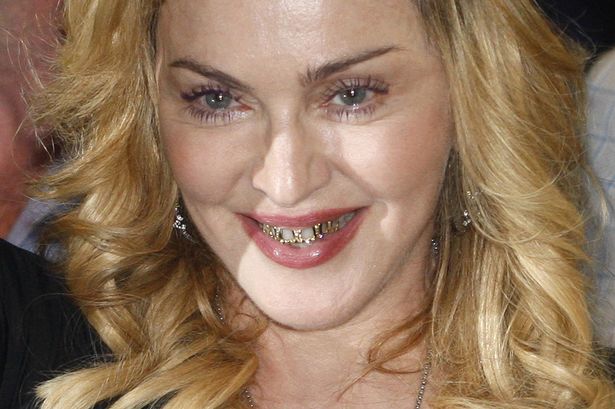 Madonna
Desperate, publicity seeking, unoriginal pop star, Madonna, whose recent CD "Rebel Heart" has flopped, continues to act out like a child, albeit a 60-year-old child, looking for attention from a world that has moved on from her. Madonna, who still thinks she is a teenager, has been embarrassing herself with a series of publicity stunts that have all backfired.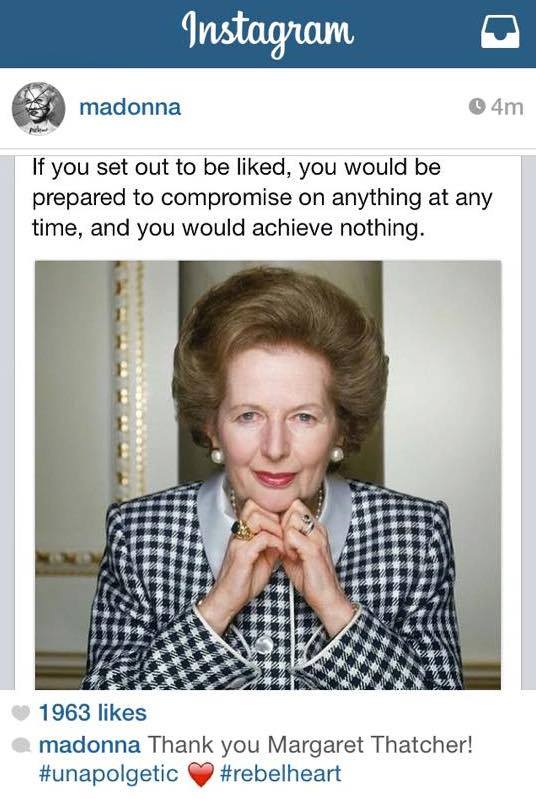 According to Billboard magazine, in her latest publicity stunt, Madonna posted a quote by Margaret Thatcher and was slammed by Britons for it. "If you set out to be liked you would be prepared to compromise on anything at anytime, and you would achieve nothing. Thank you Margaret Thatcher! #unapologetic." But that's the problem with Madonna. She fails to realize people are no longer interested in her and she has become an internet punchline.
Charlotte Church 2005: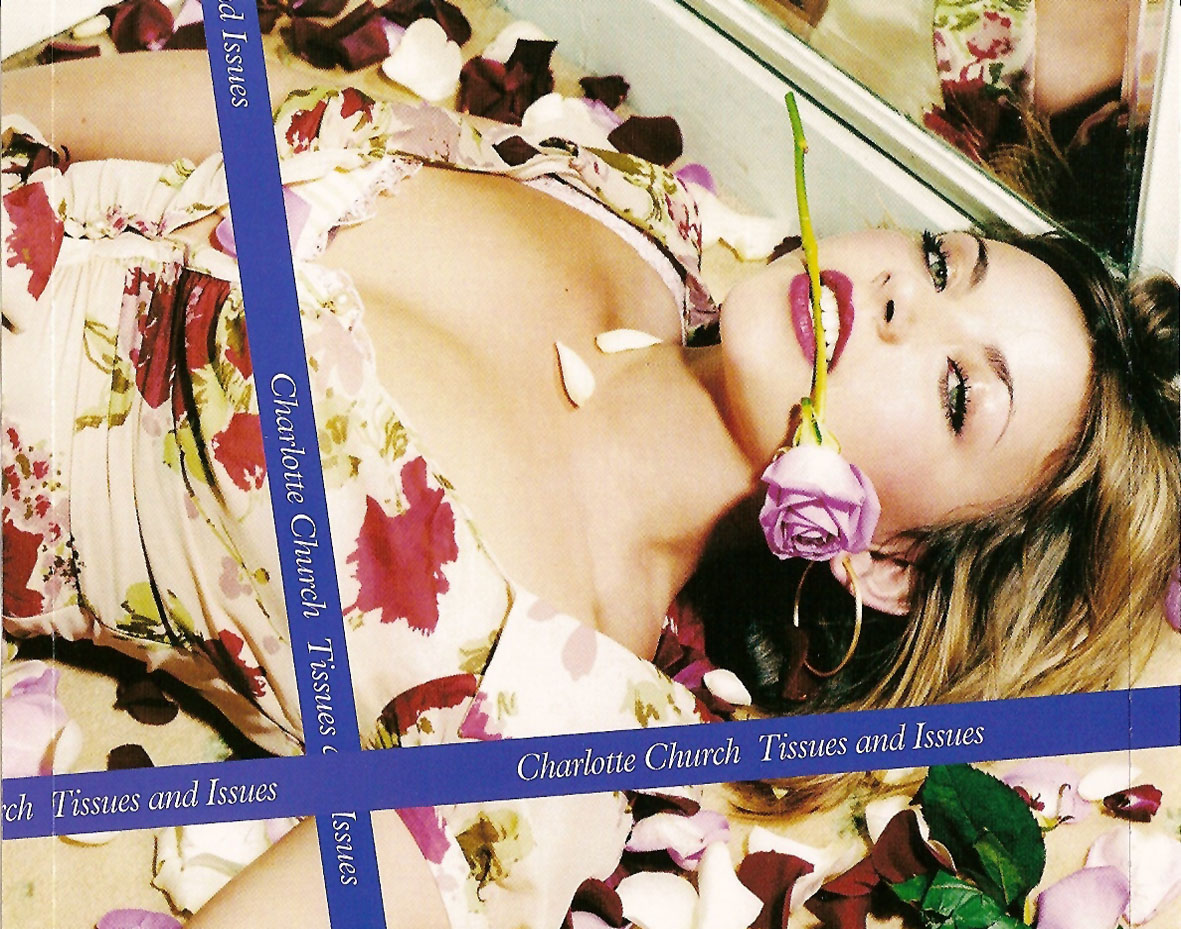 Madonna 2015: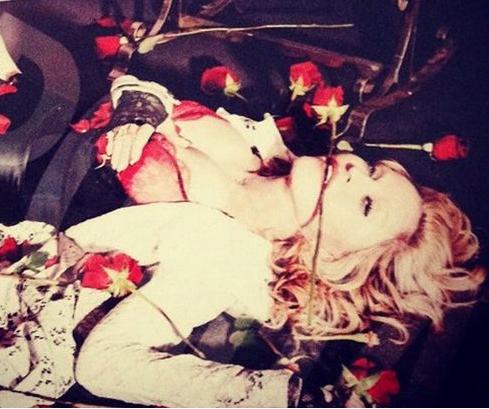 Madonna also posted a heavily Photoshopped picture of herself that is a complete rip off of Welsh singer Charlotte Church's preexisting, copyrighted CD cover for the 2005 album "Tissues And Issues." That's right, 10-years ago, now here comes Madonna ripping it off and quite poorly might I add (what's the sense of using Photoshop to that extreme degree, then when people see you in public...). As usual, Madonna is breaking the law stealing copyrighted works for her fake, fraudulent career that has been a complete and utter rip off from day one (see a long list of Madonna's thefts that comprise her entire career).
RELATED ARTICLES
Madonna Mocked On Social Networking For French Kissing Drake Causing Him To Gag And Wipe His Mouth In Disgust
---
Gay Homeland Security Agents At The Airport Who Had A System Of Groping Attractive Male Passengers In Illegal Patdowns Fired And Placed Under Investigation
April 21. 2015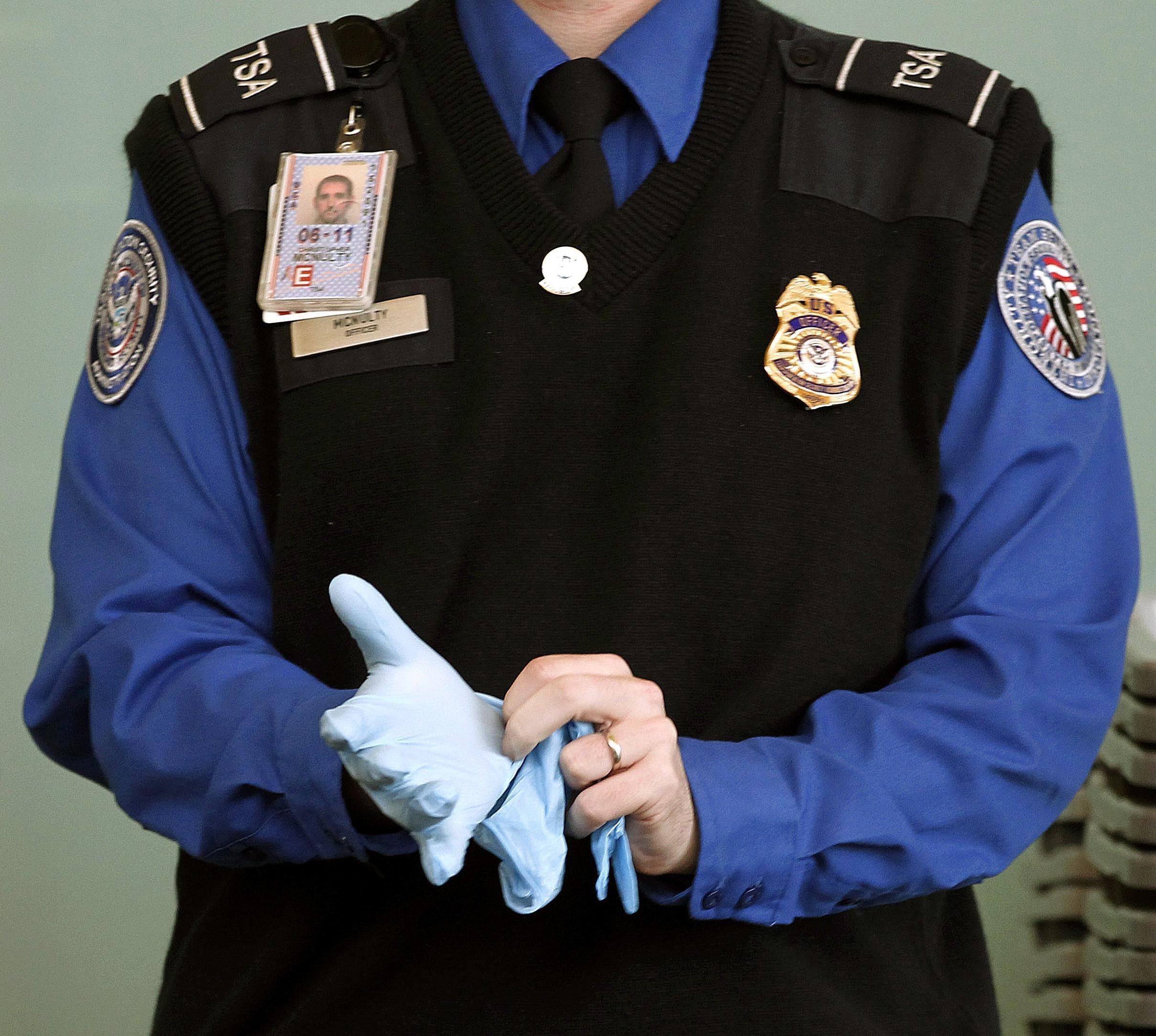 Hopefully no cavity searches were done
The U.S. Congress is requesting to speak with gay Homeland Security Agents, who had a secret system of selecting attractive male passengers for groping during unwarranted patdowns at the airport. Homeland Security's Inspector General is also investigating the case, as the misconduct constitutes sexual assault.
As a result of the scandal, two Homeland Security agents in Denver, Colorado have been fired for the scheme to grope good looking male passengers. It is being reported, "They set up a system to allow a male screener to pat down attractive men going through security. These alleged acts are egregious and intolerable."
The system is alarming as, "The male screener would give a signal to a female employee when a male passenger arrived that he thought was attractive, and she would falsely enter the sex of the passenger as female, so the machine would report an anomaly that triggered a pat down of a passenger's groin, police said in a report.
STORY SOURCE
Two TSA Officers Fired for Scheme to Grope Attractive Men at Denver Airport
Two Transportation Security Administration employees have been fired after they allegedly set up a system to allow a male screener to pat down attractive men going through security at Denver International Airport, authorities said. The employees were not identified, and there will be no criminal charges because no victims have come forward, according to a police report.
Denver Police got involved in March, after a tipster brought it to the attention of the TSA in November, which conducted an investigation and contacted police. The male screener would give a signal to a female employee when a male passenger arrived that he thought was attractive, and she would falsely enter the sex of the passenger as female, so the machine would report an anomaly that triggered a pat down of a passenger's groin, police said in a report.
She told the TSA investigators she did this for the other officer at least 10 times in the past, according to the report. A TSA investigator observed the scheme in action at 9:25 a.m. on Feb. 9, when he saw a screener give a signal to another and then pat down the passenger's groin and buttocks using the palms of his hands, which is forbidden by TSA rules, according to the police report...
---
Michelle Obama's School Lunches Leave A Lot To Be Desired
April 21. 2015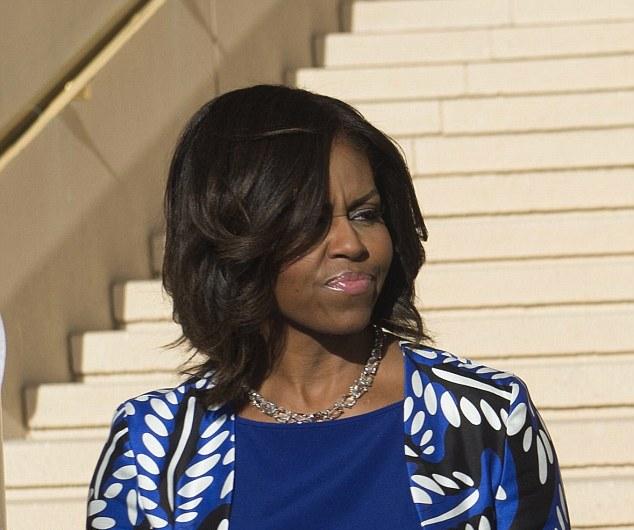 Michelle Obama
U.S. First Lady Michelle Obama's healthy school lunch initiative just took another blow, after suffering many complaints from students. Recently, a parent uploaded a paltry and unappetizing school lunch being given to students under the First Lady's plan. The government is blaming the criticism on poor lighting in the photo, but who are they kidding (LOL). It looks like a prison meal.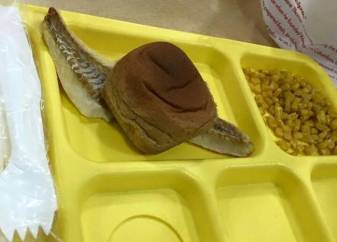 Michelle Obama mandated school lunch
After looking at the meal it's no wonder kids are complaining. Not only does the food look bad, kids are complaining they are hungry, which is not a good thing. They need the proper nutrition to focus on their studies. While it's definitely a great idea to improve students health through more nutritious, balanced meals, this is not the way to do so.
STORY SOURCE
PHOTO: School blames 'poor lighting' for paltry Michelle O lunch
April 17, 2015 - PORTSMOUTH, Va. – That's not really a fish filet with a whole wheat bun resting on top. Nah, your eyes are playing tricks on you. That's what administrators at Virginia's Portsmouth Public Schools want parents to believe after a mother took a photo of her child's paltry school lunch and posted it on social media.
The mom says James Hurst Elementary served the lunch Tuesday. After the photo began circulating around the community, Food Service Coordinator Jim Gehlhoff admitted the lunch "concerns us," but added that it might not actually be as bad as it looks. "Poor lighting and food presentation make this lunch unappealing," he said in a statement released to the media.
He says it's in compliance with the federal lunch rules championed by First Lady Michelle Obama. "The meal in this photo and other meals served by Portsmouth Public Schools meet nutritional and USDA requirements," according to the food service coordinator. An unscientific poll by WAVY found 92.3 percent of respondents (10,138 people) did not believe the lunch was "acceptable."
The photo comes as Congressional Republicans are preparing to create "flexibility" in the program and not outright repeal it. "No child should go to school hungry – it's that simple," committee chair Rep. John Kline said at a House Education and Workforce Committee this week, Agri-Pulse reports...
RELATED ARTICLE
American School Kids Flood The Government With Complaints About First Lady Michelle Obama's Diet Plan 'Let's Move'
---
Keke Palmer's Image Taking A Hit Lusting After Married Co-Star Cory Hardrict Who Is Tia Mowry's Husband And The Father Of Her Child
April 21. 2015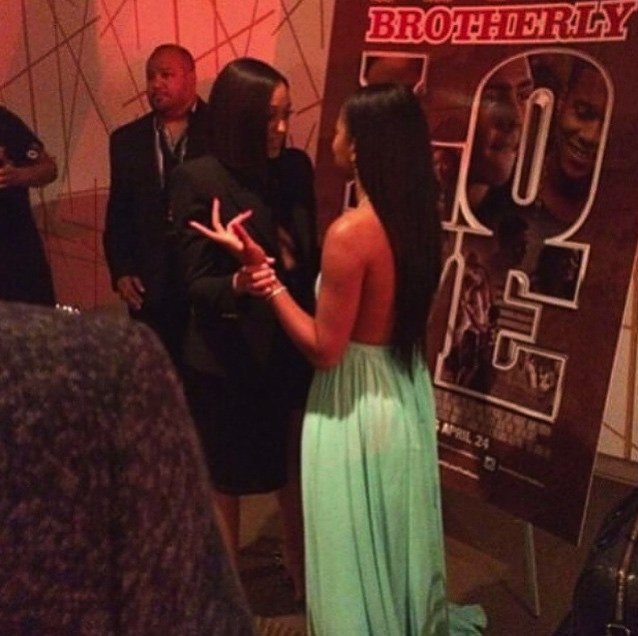 Tia Mowry having a stern talk to KeKe Palmer
Tia Mowry confronted fellow actress KeKe Palmer on the red carpet of the movie "Brotherly Love." Palmer has been publicly lusting after Mowry's husband Cory Hardrict. The couple have a young son and have been married a few short years. However, that did not stop Palmer from talking about her crush on Hardrict during a recent interview.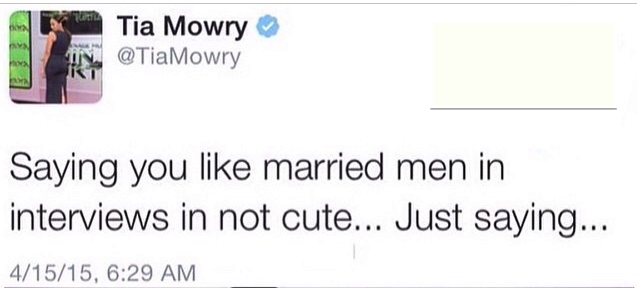 Tia Mowry tweet slamming Keke Palmer
Hardrict tried to play the incident down, stating during an interview that his wife was talking to Palmer about doing a book. However, Mowry posted a tweet on Twitter stating, "Saying you like married men in interviews is not cute...Just saying..." The public assumed she meant Palmer and with good reason. It is disrespectful lusting after a married man and hugging him so tightly in photos. Palmer's conduct has hurt her image.
STORY SOURCE
Was Tia talking about Keke Palmer and Tia's husband Cory Hardrict…?
Hours after Tia's Tweet MediaTakeOut reported spywitnesess from the set of KeKe and Cory's new movie 'Brotherly Love' were claiming KeKe and Cory spent A LOT of time together on the set dishing, "KeKe definitely has a crush on Cory, everyone knows that. I didn't think Cory would act on it though, he seems like a real loyal guy [to his wife, actress Tia Mowry]. But they were spending a lot of time together, at the hotel, in the trailer. I am not one to gossip, but it was looking BAD." And then this picture turned up on social media of Tia with KeKe's wrist in a death grip on the Brotherly Love red carpet last night adding more fuel to the fire.
http://www.rhymeswithsnitch.com
---
When A President Costs Businesses Money Should They Be Required To Financially Compensate The Companies And Taxpayers (Keystone Pipeline)
April 20. 2015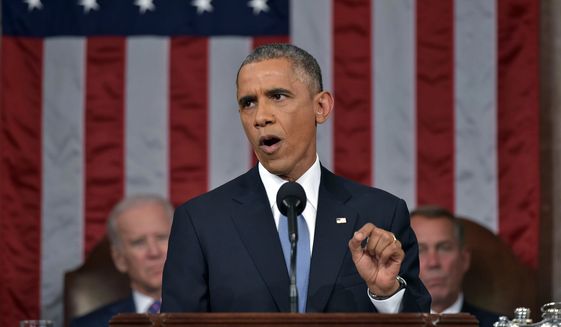 Barack Obama
Recently, U.S. President Barack Obama, vetoed the lucrative Keystone Pipeline that would have created thousands of jobs in America and brought in billions of dollars in profit for nation. Obama rejected the pipeline for alleged environmental reasons, yet is hypocritically engaging in acts of war abroad that is damaging the environment in those regions, creating a domino effect that spreads worldwide. Bombings via drone and missile strikes disrupt and aggravate tectonic plates, negatively impacting fault lines that run beneath the earth all over the world, including America (see: California).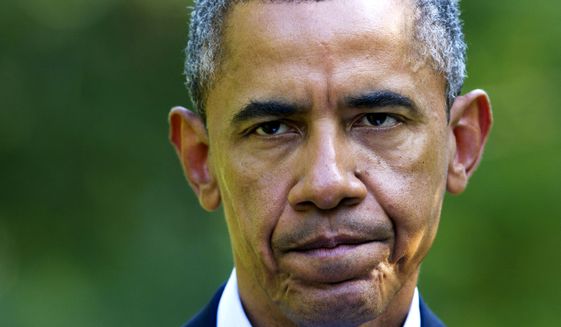 Many American and Canadian companies were depending on the profits that would stem from the Keystone Pipeline to give a boost to each economy. However, tree hugger Obama destroyed those financial plans. When a president engages in conduct that costs people billions of dollars, should the head of state be required to make financial restitution for said behavior. Oddly enough, Obama doesn't have billions of dollars, but is damaging other people's businesses worth a fortune. As the phrase goes, "There ought to be a law."
RELATED ARTICLES
Obama Vetoes Keystone Pipeline Costing America Billions Of Dollars And Thousands Of Jobs
---
Hillary Clinton States She Does Not Know Why Small Business Has Stalled Under Obama For The Past Two Years (Video)
April 20. 2015
Unlikely presidential hopeful Hillary Clinton has taken shots at incumbent, U.S. President Barack Obama, over his dismal record regarding the economy. Clinton stated, "I want to be sure that we get small business starting and growing in America again. We have stalled out. I was very surprised to see that when I began to dig into it, because people were telling me this as I travel around the country the last two years, but I did not know what they were saying. And it turns out that we a re not producing as many small businesses as we used to. A recent world study said that we are 46th in the world in the difficulty to start a small business or there are lots of issues."
Obama inherited a very damaged economy courtesy of former president, George W. Bush, but a sustainable turnaround should have occurred already. Wild, unruly spending by the Obama administration created more debt, insufficient job creation and dismal profits. It was also revealed the Obama administration released manipulated economic numbers in an attempt to make it appear the economy was doing better than it really was, which was later exposed. Millions of people who stopped seeking employment, as they were unable to find jobs, were dropped off government rolls in official reports. As a result, they were not counted in the yearly economic tally to artificially boost numbers that were fake.
Obama's spend money to make money philosophy is one used by Hollywood, an industry that uses creative accounting to illegally inflate profits. A severely damaged economy does not benefit from excessive spending, as opposed to properly structured budget cuts.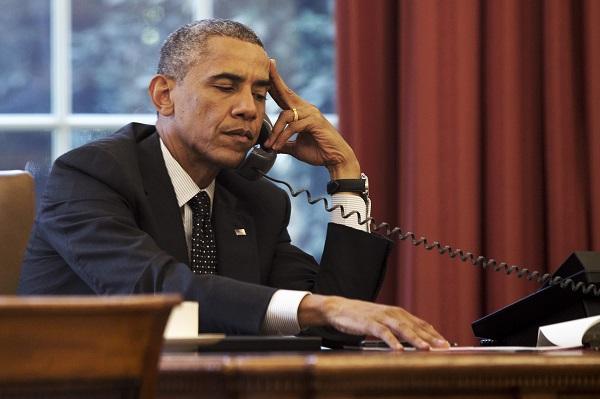 Barack Obama
The Obama administration has an agenda that is not straightforward or conducive to financial success. Much of it is based on the president's idiosyncrasies, whims, personal beliefs and private agenda. You can't do business in that manner nor can you dictate the course of an economy in this way and expect it to be successful.
Years ago in the Judiciary Report discussed this very subject in the articles "The Small Business Association Lacks Money To Help Americans While Solar Companies Given Billions Then Fail" and "The NSA Gets President Obama Into International Trouble" and "U.S. Economy Hits Another Wall As Unemployment Is Higher Than Expected" and "Government Gullibility" and "Artificial Growth" and "The Corporate Sector Destroyed The Middle Class" and "This Is Not Wall Street."
The site's words have proven true once again. The Obama Administration continues to ignore small and midsize business at the expense of the economy (during the Clinton administration there were many grants and incentives for small business). There are no grants or real financial incentives to encourage and help small businesses in America. No improvement has been made in this area under the Obama administration. The American middle class, that was made affluent by small business, has greatly diminished in numbers, due to these economic imbalances the Obama administration has failed to correct.
STORY SOURCE
Hillary: 'Surprised' Small Business 'Stalled Out' in Last 2 Years Under Obama
Apr 20 - Monday at a roundtable discussion at Whitney Brothers furniture company in Keene, NH, former Secretary of State Hillary Clinton said she was "surprised" to find out all the complaints she had been hearing for the "last two years" that it has become incredibly difficult to start and keep a small business under the Obama administration "turn out" to be true...
---
Senator Slams FBI For Aggressive September 11th Terrorist Attacks Cover Up
April 20. 2015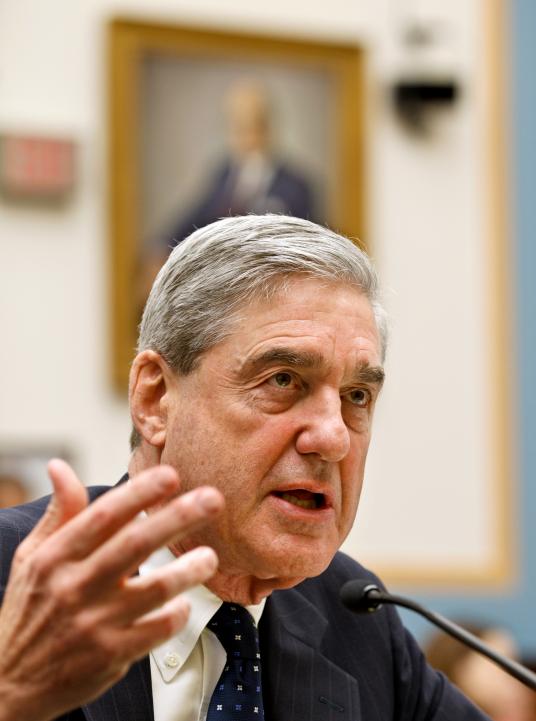 Former FBI Director, Robert S. Mueller, is one of the worst things to ever happen to America
Former U.S. senator, Bob Graham, has slammed the FBI for an "aggressive cover up" regarding the September 11th terrorist attacks. It is this behavior from the FBI that has led many Americans to believe the U.S. government was in on the attacks that left thousands of innocent people dead. Graham has accused the FBI of covering up evidence linking the Saudi Arabian government to the September 11th terrorist attacks. The cover up is due to the fact the Saudi Arabian royal family has a financial and personal relationship with the oil loving Bush family.
Former U.S. President, George W. Bush, was in office during the September 11th terrorist attacks. Bush famously provided safe harbor to the family of terrorist, Osama Bin Laden, escorting them out of America. If I had been head of state of any nation and someone pulled that stunt (terrorism), their family would immediately be detained for questioning with subpoenas and summons promptly issued, to ascertain exactly who knew what and when. Yet the same day of the attack, Bush wished the Bin Laden family in America bon voyage.
Are they really surprised this has raised red flags among the public. If the Saudi Arabian government is indeed involved, the American people have a right to know. Adults and worst of all children died during the September 11th terrorist attacks. I don't agree with innocent people dying anywhere in the world. Everyone deserves justice.
STORY SOURCE
Sen. Bob Graham Says FBI went beyond 9/11 Cover-Up to "Aggressive Deception"
By: Joshua Cook Apr 16, 2015 - As previously reporter by BenSwann.com's Derrick Broze, former Florida Senator Bob Graham claims that Saudi Arabia funded the terrorist attacks on Sept. 11, 2001, and in an interview with the New York Times, Graham won't stop until the truth is out.
"Number one, I think the American people deserve to know the truth of what has happened in their name. Number 2 is justice for these family members who have suffered such loss and thus far have been frustrated largely by the U.S. government in their efforts to get some compensation," said the former head of the Senate Intelligence Committee to the Times.
Graham said that a smoking gun in this case are contained in 80,000 documents being reviewed by a federal judge in south Florida. The documents are being reviewed by the judge thanks to the work of FloridaBulldog.org's investigative journalist, Dan Christensen, who submitted a FOIA request to obtain those documents. These documents, which are being released little by little, show a connection between a wealthy Florida family, the Saudi royal family and the hijackers.
Graham, who was the former head of the intelligence Senate committee and had first hand knowledge of these documents, says that the FBI is covering up the fact that it investigated this family. Judge Andrew Napolitano told Fox News' Shepard Smith that he believes that Graham has seen the documents and knows exactly what's in them (3:34).
Smith said that the family just vanished, leaving a fridge full of food and all of their belongs just prior to the terrorist attacks. "To me, the most simple, unanswered question of 9/11 is, did the 19 hijackers act alone or were they assisted by someone in the United States?" he said to the Times. "The official position of the United States government is they acted alone. My motivation is to try to answer that question. Did they act alone or did they have a support structure that made 9/11 possible?"
Smith noted that if the government of Saudi Arabia, not people, but the government, aided and financed the terrorists of 9/11, then it was an act of war. "If what Senator Graham is alleging is true, that's an act of war … they killed over 3,000 of our people," Smith said.
"He's also alleging the flip side of this, which is the American government knows about it and is covering it up," said Napolitano. Napolitano noted that President Obama signed an arms deal last year with the Sauds for $60 billion to provide weapons to them for the next ten years. "It's a very dangerous stew here," said Napolitano...

RELATED ARTICLES
---
Underage Teenage Girls In A Gang Arrested For Brutal Attack On 15-Year-Old In New York (Video)
April 20. 2015
Several teenage girls from Erasmus High School in Brooklyn, believed to be apart of the Young Savages street gang, an offshoot of the Folk Nation street gang in Chicago, have been arrested over a brutal attack on a young rival in a New York McDonalds fast food restaurant. 16-year-old Aniah Ferguson called members of her gang to descend upon a Brooklyn McDonalds to attack 15-year-old Ariana Taylor. Ferguson accused Taylor of having written something she disliked on Facebook.
During the confrontation Taylor threw the first punch. Within seconds, Ferguson and the group of girls swarmed the smaller Taylor, beating her to a pulp. The girls punched, kicked and stomped Taylor and ripped out her hair extensions. Ferguson repeatedly kicked and stomped on Taylor's head. They lived up to their gang's name - savages.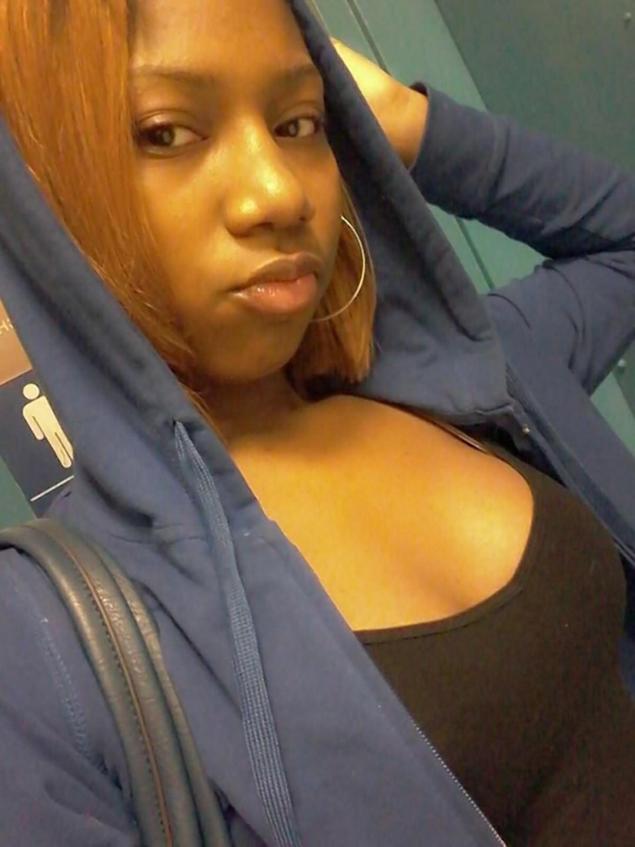 Ariana Taylor was beaten by several girls
A young Hispanic male was later seen intervening by picking a battered Taylor up off the floor and placing her on a chair, in trying to get her away from the violent girls who carried out the beating with a pack mentality. Even as he moved Taylor away, who was slipping into unconsciousness, Ferguson still kept trying to attack her smaller rival, who was limp and visibly injured.
Ferguson took Taylor's purse, makeup bag and coat and threw them in them in a dumpster (garbage/skip) outside the restaurant. The girls fled the fast food restaurant. Taylor was hospitalized for her injuries, twice in one week as she collapsed days after release due to the concussion, broken nose and various bruises from direct body blows.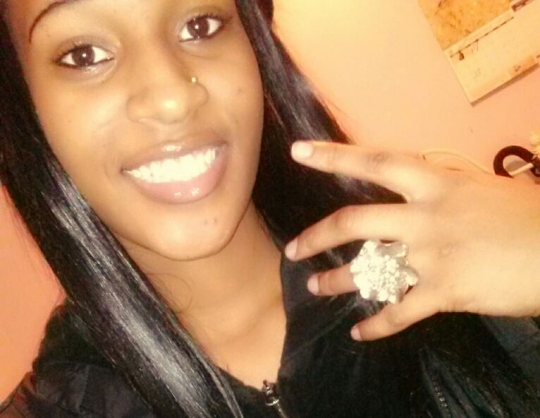 Aniah Ferguson led the group of girls in beating Ariana Taylor
The assailants thought that was the end of it. However, someone had filmed the brutal fight and uploaded it online. As the video spread on You Tube and social networking, the girls foolishly tagged themselves, bragging over their fame for the illegal beating they issued Taylor. Politicians and community leaders in New York began to condemned the fight and the crowd in the local McDonalds for not doing anything to break up the fight. Some students cheered on the lawbreaking juveniles. Some later told the press they did not want to intervene for fear of being beaten as well.
Police issued a statement ordering the girls involved in the beating to come forward, as the victim refused to cooperate and name them as her attackers. One by one police identified, tracked down and arrested each girl from the fight. The ringleader in the fight, Ferguson, is a young woman with a rap sheet containing several arrests that include, stabbing her brother in the arm and being arrested on weapons charges. The 7-year-old punched her 65-year-old grandmother in the face twice and scratched up one side of her face.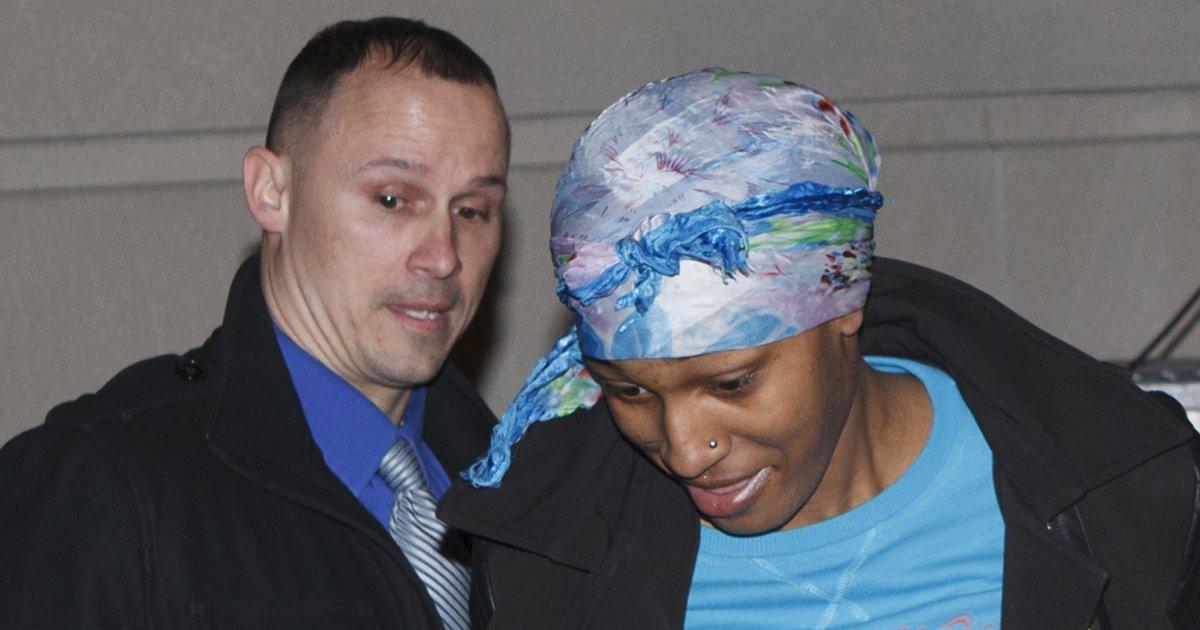 Aniah Ferguson being arrested
Days later she bit a police officer, who tried to enforce a restraining order her grandmother filed after the attack. On another occasion, a neighbor reported seeing Ferguson's grandmother run from the family's home stating the 16-year-old was going to, "Burn the house down." Ferguson was also previously arrested for assaulting a woman, then biting the police officer who arrested her.
Ferguson's violent tendencies, rage issues, fixation on fire and complete lack of empathy reveal she is a psychopath with schizophrenic leanings. Ferguson is a danger to the community. Her repeated arrests also reveal an unwillingness to reform. Medication and correctional behavior is warranted.
RELATED ARTICLES
15-Year-Old Girl Who Killed Herself After Having Sex With Four Football Players On Camera Highlights The Ongoing Problem Of Bullying
15-Year Old Commits Suicide After School Bullying, Harassment And Rape
---
Floyd Mayweather Slams Muhammad Ali And Says He's The Greatest Boxer Of All Time (Video)
April 20. 2015
Floyd Mayweather offended many members of the public today regarding statements he made in an interview with ESPN's Stephen A. Smith. Mayweather slammed legendary boxer, Muhammad Ali stating, "So you gonna tell me it's cool to lay on the ropes, take punishment, then land a few punches." Considering Ali now has Parkinsons and in my opinion from head trauma he suffered in the ring, Mayweather's statements are unkind and insensitive.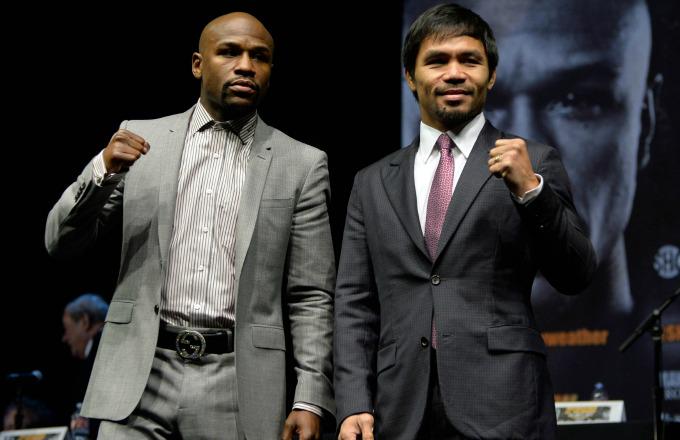 Floyd Mayweather and Manny Pacquiao
Mayweather further stated, "No one can ever brainwash me to make me believe that Sugar Ray Robinson and Muhammad Ali was better than me. No one could ever brainwash me and tell me that. But one thing I will do, I'm going to take my hat off to them and respect those guys because those are the guys that paved the way for me to be where I'm at today." Despite Mayweather's statements, Ali is still considered the greatest boxer.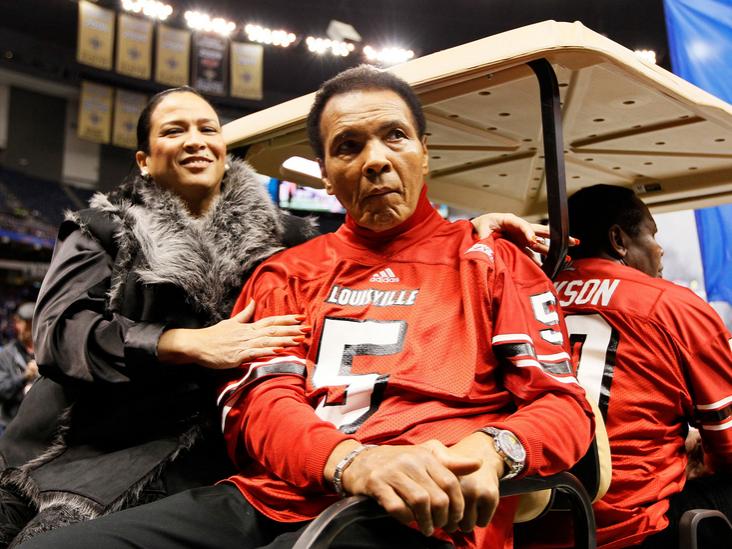 Muhammad Ali
Mayweather also stated he faces racism in America just as Ali did, but that is wholly inaccurate. Ali is from the civil rights era and faced far greater racism than Mayweather has known. Mayweather can book the top suite in any hotel in America. Last year he vacationed in Miami at the FontaineBleau hotel. When Ali would train in Miami that is not where he would stay. Many black musicians and athletes were not allowed to stay in the same hotels as white people during the civil rights era.
RELATED ARTICLES
Floyd Mayweather Announces Megafight Against Manny Pacquiao
Muhammad Ali Picks Manny Pacquiao To Beat Floyd Mayweather In Historic Fight
Manny Pacquiao Releases Song For MegaFight But Will Floyd Mayweather Do So As Well (Videos)
Floyd Mayweather Lashes Out At ESPN's Stephen Smith Over Manny Pacquiao Who Responds (Video)
Floyd Mayweather Alarms And Angers His Fans By Posting Photo Of His Parents And Children Adding Devil Faces To The Image
---
Wladimir Klitschko And Bryant Jennings Ready To Rumble
April 20. 2015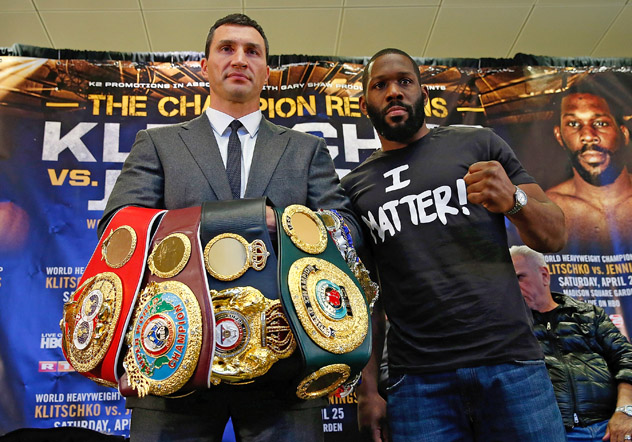 Jennings: Life just became hard when a man shows up with all his belts (LOL)
Ukrainian heavyweight champion Wladimir Klitschko is scheduled to take on potent Philadelphia, Pennsylvania rival Bryant Jennings on Saturday, April 25, 2015 in New York at Madison Square Garden in New York. Bryant is going into the fight as the underdog in trying to defeat the second longest reigning heavyweight in boxing history.
The fight is a great opportunity for artistic pugilist Jennings, as it provides him with great exposure, bragging rights to state he fought Klitschko and a $1,200,000 payday for getting in the ring with the world's most sought after heavyweight. Another man who wants a shot at the big man is American champ Deontay Wilder. The power puncher versus Klitschko would be a serious brawl. Tough British boxer, Tyson Fury, is also waiting in the wings to take on Klitschko as well.
RELATED ARTICLE
Tyson Fury Wins Fight Against Dereck Chisora And Is The New British And European Heavyweight Champion In Line To Fight Wladimir Klitschko
---
Madonna To Be Dropped From Record Deal Due To Massive Flop 'Rebel Heart'
April 20. 2015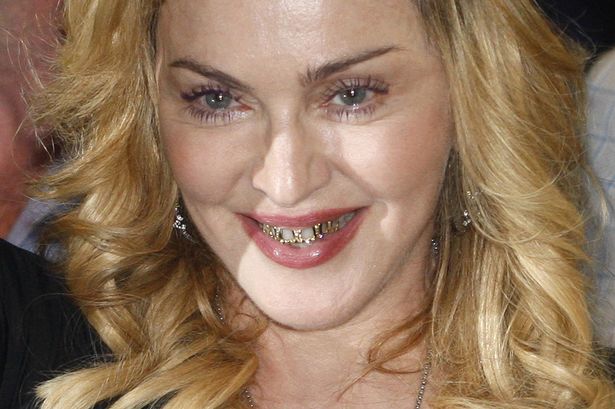 Madonna
Madonna's latest copyright infringing, ill-fated CD "Rebel Heart" is a massive flop in everyway (Boycott Madonna's New CD 'Rebel Heart' And Songs Such As 'Living For Love' Which Are Stolen Constituting Criminal Copyright Infringement). Not only did it fair very poorly on the Billboard charts, it debuted with very weak sales, then fell right off without a trace. Despite the significant promotion, financial incentives and gifts given to currently popular artists to promote Madonna and appear with her as well, the CD failed.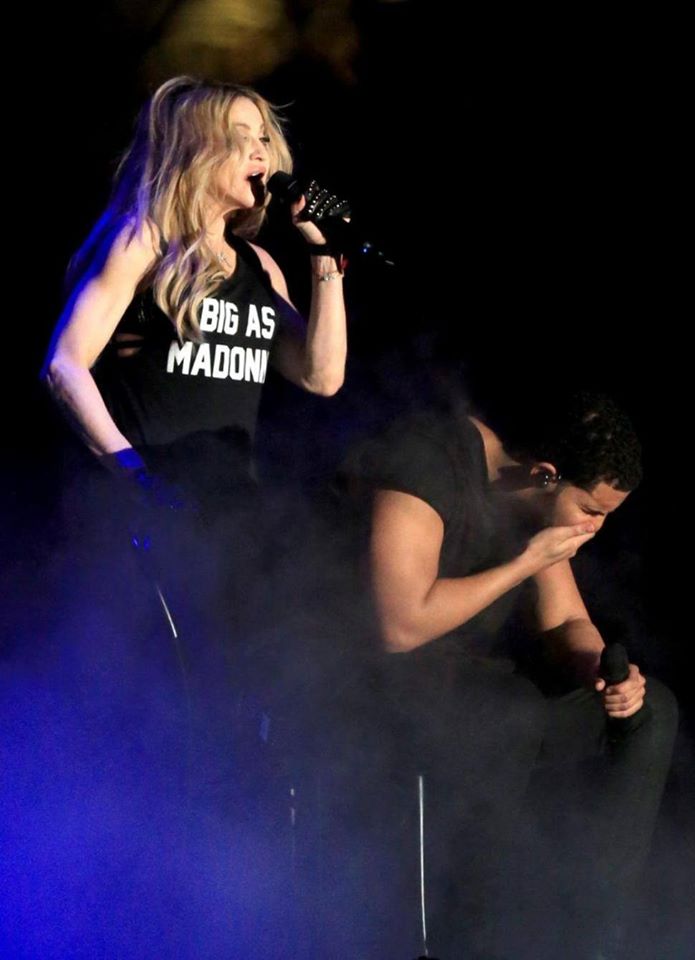 Drake looking violated and gagging after Madonna french kissed him seeking publicity. Drake exclaimed in disgust "What the f**k was that."
As a result, Madonna is set to be dropped from Interscope. "Rebel Heart" has cost them money and resources that could have better been used on other artists who would have turned in better sales. However, Madonna has a questionable and highly illegal backroom deal with Interscope, fuelling the record deal.
RELATED ARTICLES
Madonna Mocked On Social Networking For French Kissing Drake Causing Him To Gag And Wipe His Mouth In Disgust
---
Life Behind Bars In Solitary Confinement Is Going To Be Tough For Former NFL Star Aaron Hernandez
April 17. 2015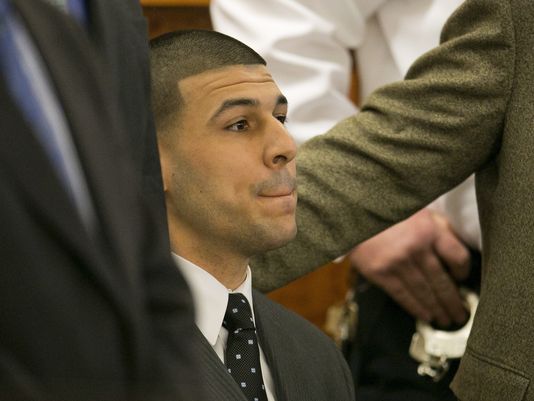 Aaron Hernandez after being convicted of first degree murder
Former NFL star and multi-millionaire, Aaron Hernandez, was convicted of first degree murder in the death of friend, Odin Lloyd. In Boston, Massachusetts the first degree murder conviction constitutes an automatic sentence of life in prison without the possibility of parole. Hernandez is also facing trial in a double murder that also occurred in Massachusetts.
CNN did a report on the Souza-Baranowski Correctional Center in Shirley, Massachusetts, where Hernandez will be housed for the rest of his life and it's not pretty. As Hernandez is a famous inmate, he will be segregated from the rest of the prison population, placed in solitary confinement either temporarily or indefinitely as the situation warrants it. Hernandez will spend 19-hours per day in a small cell with a small window.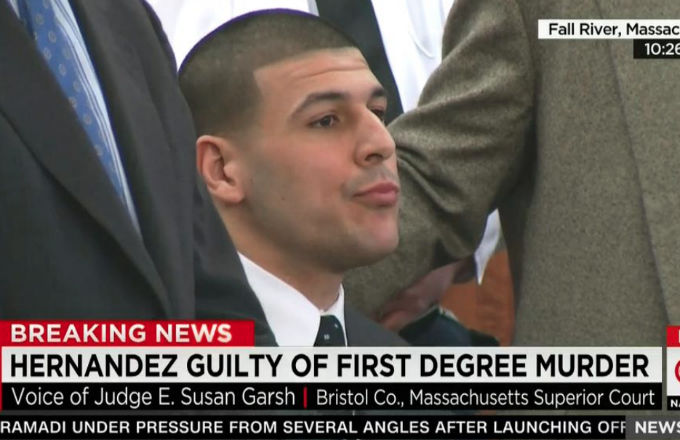 Prison consultant Leslie Walker stated to CNN regarding solitary confinement, "Solitary confinement is a kind of torture that no one does well in. The lack of meaningful sensory stimulus and contact drives people mad. Prison officials may feel they have to put him there for his safety, but I hope not. It's very hard time." It may seem harsh to some, but just think about what the victims families are going through.
Once again, the Judiciary Report would like to implore the site's readers to stay on the straight and narrow path. Appreciate what you have and make the best of your life and freedom. Work hard and stay out of trouble.
STORY SOURCE
What prison life will be like for Aaron Hernandez
Updated 11:01 PM ET, Thu April 16, 2015 - Prison life won't be pretty for Aaron Hernandez, the NFL football player and convicted murderer sentenced to life without parole. After correction officers evaluate him, he will be shipped to Massachusetts' flagship maximum-security prison, one of the most high-tech jails in the United States with no history of breakouts: the Souza-Baranowski Correctional Center in Shirley, about 40 miles outside downtown Boston.
It's called Souza, for short, and it's the state's newest prison, opened in 1998, with a matrix of 366 cameras recording live 24 hours a day and a microwave detection perimeter with taut wire. "I don't know the date, but he'll be going there. That's the maximum-security facility," Department of Corrections spokesman Darren Duarte said. Legal advocates for inmates describe Souza as sterile and violent at once. Its diverse demographic includes the young and the old, many of whom are also doing life. One stubborn problem is that opiates are smuggled to inmates, the legal advocates said...
The prison system has yet to determine where to initially place Hernandez in Souza: solitary confinement; the less harsh but restricted block; the general population; a privileged section known as the "lifers block," for those serving a life sentence; or the "kitchen block," for those who work in the prison kitchen...
Even so, the cells are stark, small rooms of painted cinder-block walls with metal fixtures: a bunk mounted to the wall, a toilet and sink combination, a small writing shelf attached to the wall, and a nearby small stool affixed to the floor, Walker said. There's also a shelf for a small television, which must have a clear back for easy inspection, Walker said. With the exception of the TV, which inmates can buy for under $200, all furnishings are metal and bolted down to keep inmates from throwing them, she said...
"There's very little to do," Walker said of inmate life. "It was built as a punishment facility. The thing in corrections is that you don't want people to like it there. Some people have been there since it opened, and those people are excruciatingly bored or scared or both."... "Solitary confinement is a kind of torture that no one does well in. The lack of meaningful sensory stimulus and contact drives people mad," Walker said. Initially, "prison officials may feel they have to put him there for his safety, but I hope not," Walker said. "It's very hard time."
---
Chris Brown Publicly Claims His Daughter Royal Brown (Photos)
April 17. 2015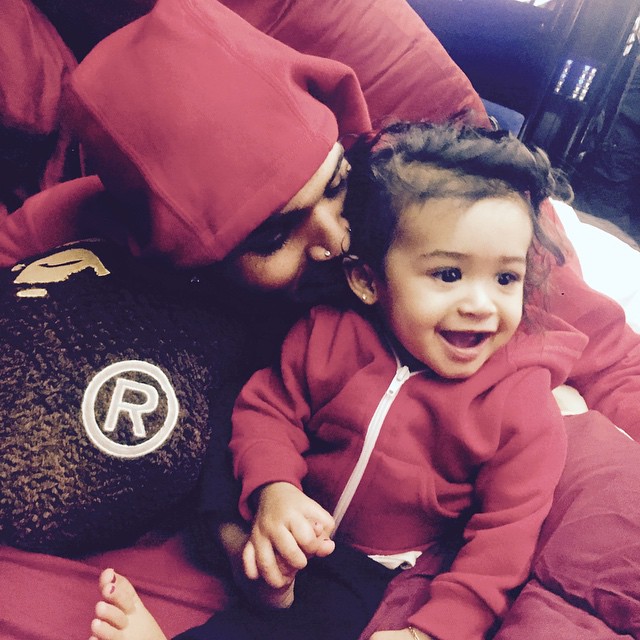 Chris Brown and his daughter Royal. That's a pretty little girl.
R&B singer Chris Brown has publicly claimed his beautiful 10-month-old daughter Royal Brown. The singer uploaded two photos of the little girl to his Instagram page and she is absolutely adorable. In one photo the two are dressed alike. Brown captioned the photo with the words, "God blessed me with my twin. Royalty."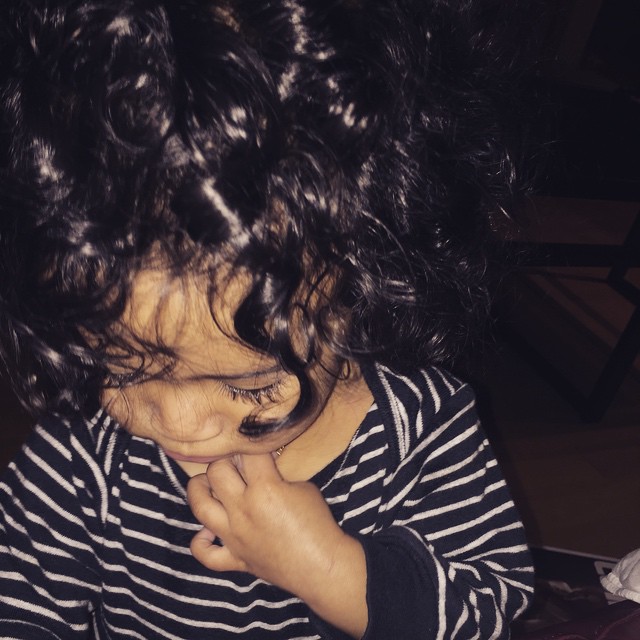 Aww she's so precious
The resemblance between the two is certainly apparent. Royal is the Spanish version of Brown. Therefore, you know that baby is gonna be telling people off in English and Spanish, "Eres estupido, homie!" (I'm kidding). Meanwhile, on social networking some of Brown's fans are happy for him and others are heartbroken they weren't the ones to give him a baby.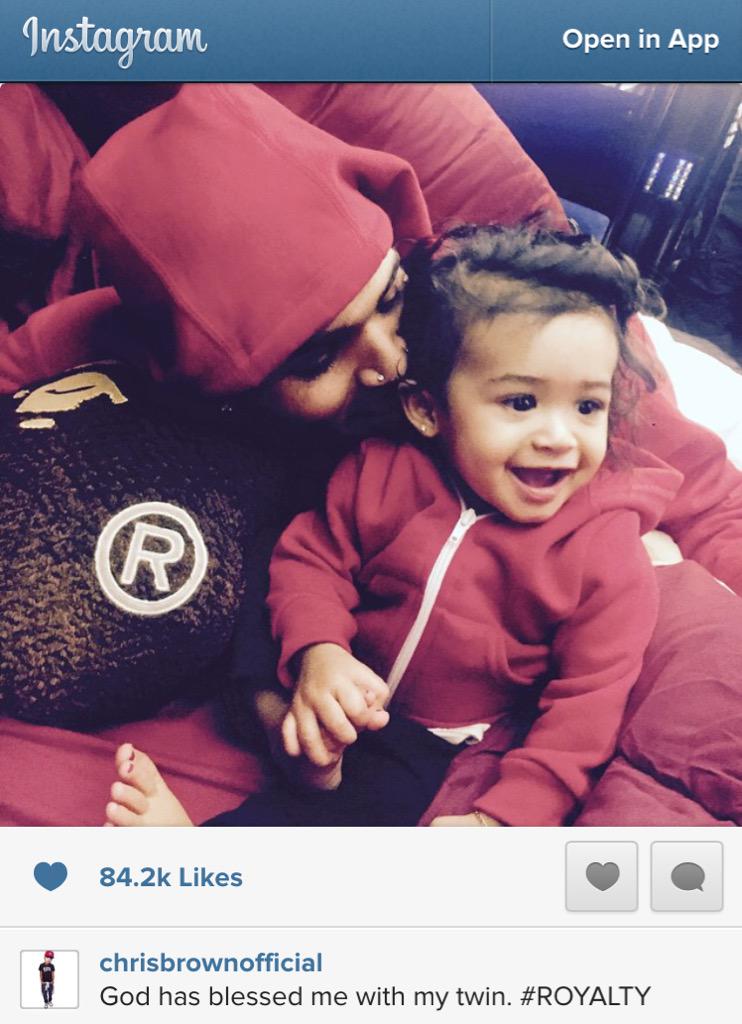 RELATED ARTICLES
Iyanla Vanzant Asks Karrueche Tran Painful Questions About Chris Brown On 'Fix My Life' (Video)
What Kind Of Mother Will Chris Brown's Drug Taking, Alcoholic, Nude Model Former Girlfriend Nia Amey Be To His Child
Chris Brown Had Something In His System When He Knocked Up Nia Amey
---
Shantel Jackson Having Second Thoughts About Nelly Since His Arrest And Is Missing Floyd Mayweather's Money
April 17. 2015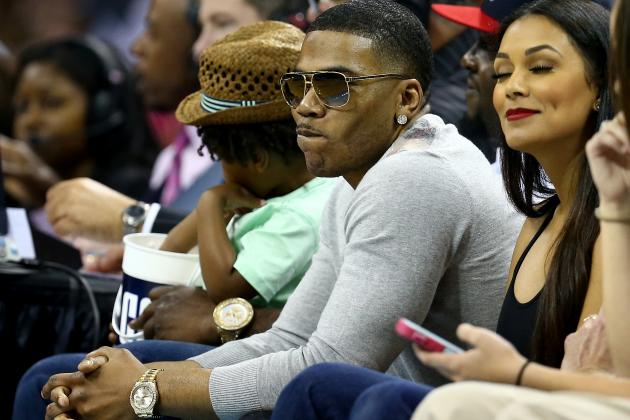 Nelly and Shantel Jackson
I received a good and credible tip today that due to the arrest of rapper and reality star, Nelly, on gun and drug charges, due to friends he allowed on his tour bus, his girlfriend, aspiring actress, Shantel Jackson, wants to go back to her ex-fiancé, boxer Floyd Mayweather, but is worried how it will all look. Jackson got a taste of the high life living with Mayweather for several years. When he called off their engagement, due to the fact she aborted his twin babies, he financially cut her off.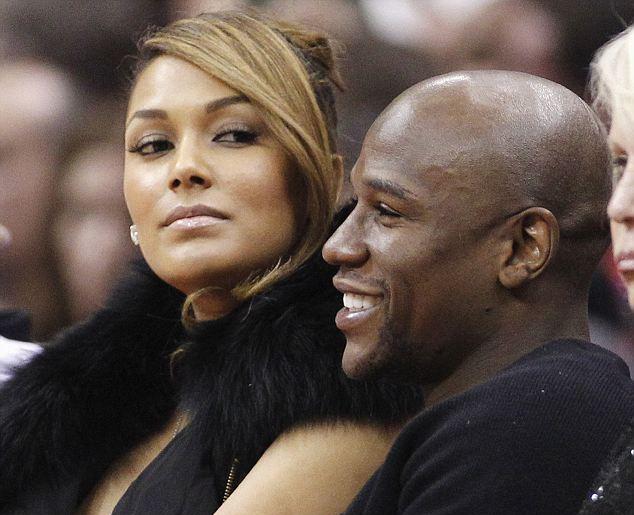 Shantel Jackson and Floyd Mayweather
Jackson then sued Mayweather for undisclosed damages, citing nineteen counts, including replevin, for taking back the $5,000,000 engagement ring he gave her. With Nelly's legal affairs in turmoil and the uncertainty surrounding her struggling career, I was informed that Jackson wants to go back to Mayweather. However, one of her main complaints was he made her engage in threesomes, something she does not like. However, she did so due to the fact he was spending millions of dollars on her.
Side Bar: I like Nelly and wish him the best. I'm not convinced he did everything he was arrested for. Many rappers smoke weed. However, selling drugs does not fit his profile at this point in his life. This is a man who founded a school for underprivileged youth in St. Louis, Missouri.
RELATED ARTICLES
Floyd Mayweather's Ex-Fiancée Shantel Jackson Sues The Boxer For Beating Her Confirming What This Site Previously Stated She Would State
Shantel Jackson Confirms She Is Going To Do A Tell-All About Boxer Floyd Mayweather Confirming This Site's Previous Claims (Video)
Nellyville Is One Of The Top Rated New Reality Shows Of 2014
---
Former NFL Star Aaron Hernandez Being Sentenced To Life In Prison Is A Sad Reminder To Stay On The Straight And Narrow Path In Life (Video)
April 16. 2015
Former NFL football star, Aaron Hernandez, has been sentenced to life in prison without the possibility of parole, for the execution style murder of his friend and aspiring athlete, Odin Lloyd. On the seventh day of deliberations, a Boston jury correctly convicted the former New England Patriots millionaire in the shooting death of 27-year-old Lloyd, finding him guilty of first degree murder, which carries an automatic life sentence. Lloyd's body was found in an industrial field a mile from Hernandez's mansion, riddled with bullets.
According to reports, 25-year-old Hernandez disliked something Lloyd said and was killed as a result. Hernandez, a gang member, also faces murder charges in a second case, regarding the deaths of Daniel de Abreu and Safiro Furtado. Hernandez stands accused of shooting into de Abreu and Furtado's BMW motor car outside a Boston night club, killing the two men and wounding a third passenger, over a spilled drink.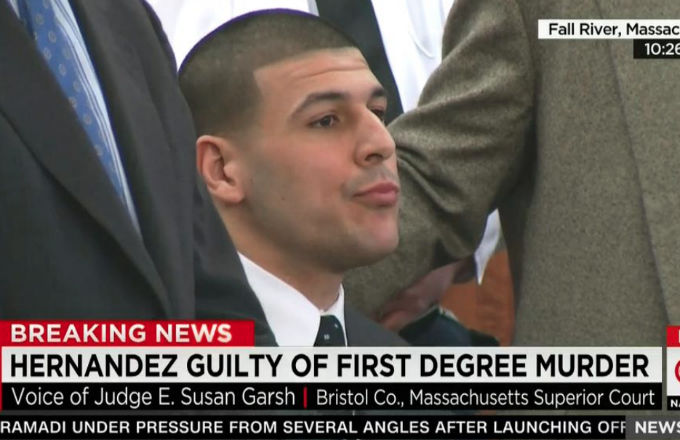 Aaron Hernandez
Hernandez also shot a friend in the face over a bar tab, causing him to lose his eye. In another incident, Hernandez shot a man in a limo after they visited a Miami strip club. Hernandez also engaged in fights at bars and frequently patronized strip clubs. At age 17, Hernandez punched and ruptured the eardrum of a restaurant employee, who escorted him off the premises for non-payment of a bar tab. It is clear Hernandez is a danger to the public.
Hernandez's story is lamentable. He came from poverty and signed a $44,000,000 deal with award winning NFL team the New England Patriots. He had it all - good looks, athletic ability, a pretty fiancée, a beautiful baby daughter, wealth, a mansion and sports cars. Hernandez legitimately made it off his God given athletic ability. However, a series of poor choices in refusing to let the criminal lifestyle go and consorting with criminals, wreaked havoc on his life and that of his murder victims.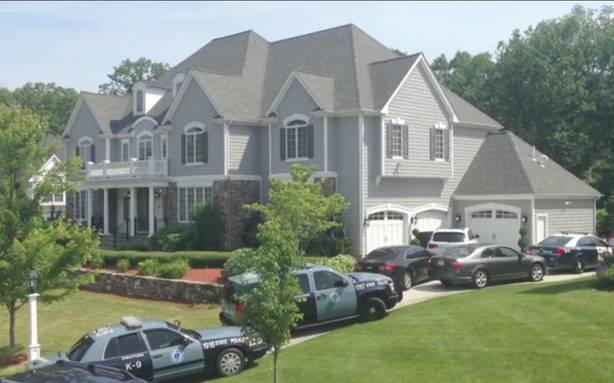 Police arrested Hernandez at his mansion
Now Hernandez is facing the rest of his life behind bars, mounting civil lawsuits and frozen assets in the millions over his criminal behavior that greatly harmed others. It is a very difficult thing to face and one he will regret for the rest of his life, but the jury came to the right conclusion. No one has the right to deprive another of their life, outside the confines of the law (i.e. death penalty levied in a court of law). Odin Lloyd, Daniel de Abreu and Safiro Furtado did not get to live out their lives, struck down in their youth by Hernandez.
The Judiciary Report has published a number of articles imploring famous and non-famous people to stay on the right side of the law, as the wrong side of it is not pretty. Hernandez is a prime example of this. Sometimes people fail to appreciate what they have and jeopardize it with poor choices. Sometimes it is due to peer pressure and bad advice. Other times it is due to having the wrong values in life. Hernandez once spoke of being young and reckless. At the end of the day being reckless is never a good idea. It has its consequences.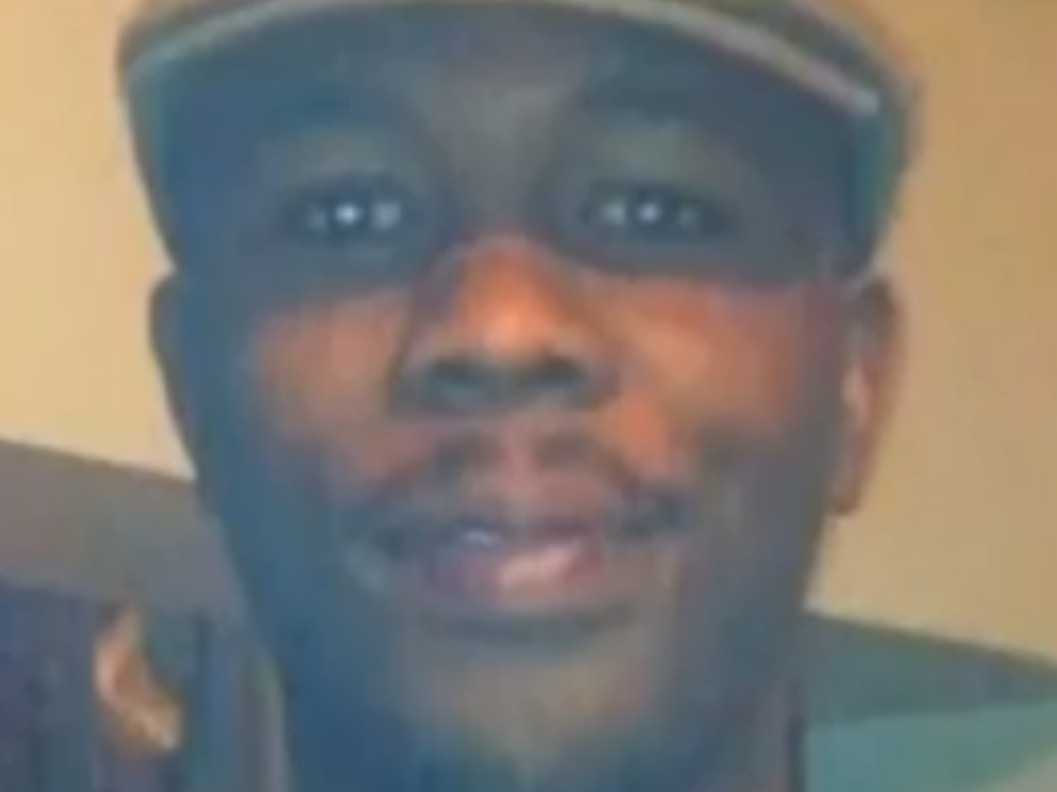 Aaron Hernandez murdered Odin Lloyd
The Judiciary Report has also issued a number of articles beseeching people to beware of the company they keep. In the entertainment industry, I have witnessed many people lose everything over having the wrong friends and or business associates in their lives. Some people will mean you well in life. However, some people simply do not care, will take all they can get and lead you astray.
You have to be strong and do the right thing. None of us are perfect, but we should all strive to utilize good judgment in our choices. Trying to be like a troublemaking entertainer or some gangster figure will destroy your life. It concerns me when I witness some stars glorifying criminals and illegal activity via their social networking pages and in interviews, as it is not mentally or emotionally healthy, sets a bad example and can lead to trouble for their impressionable audiences.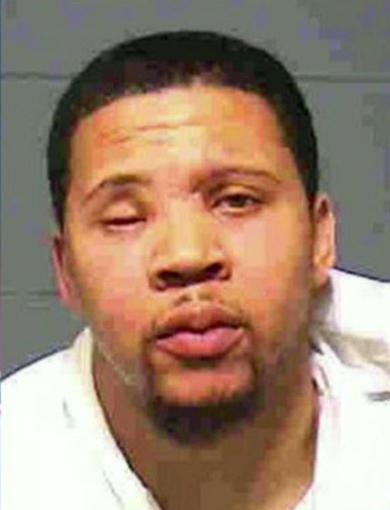 Aaron Hernandez shot his friend in the face causing him to lose his eye
Forsake that questionable lifestyle for good and try to do better. If you are in a life of crime, get out of it now. Do not put it off. You could engage in something now that will lead to your arrest in no time. Respect yourself and others rights. Strive to live a good and decent life.
---
Deputy Sheriff Charged With Manslaughter In The Shooting Death Of Black Man Who Was Already Handcuffed On The Ground
April 16. 2015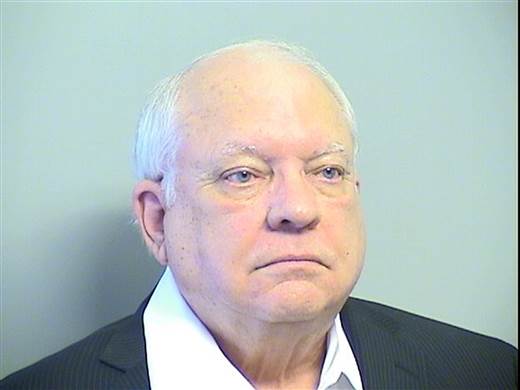 Robert Bates
A Tulsa, Oklahoma deputy sheriff, Robert C. Bates, was charged with second degree manslaughter in the shooting death of Eric Harris, who was already handcuffed and on the ground at the time the incident occurred. After Bates shot Harris, he was heard saying, "I shot him! I'm sorry." Bates stated he was reaching for his taser, not gun. However, it does not explain why he deployed the weapon, as they do not look alike.
What has really inflamed the public is the comments of Bates' fellow officers, who refused to listen to Harris' pleas for help as he lay dying on the ground. Harris stated, "He shot me! He shot me, man. Oh, my g-d. I'm losing my breath." Officers responded, "F*** your breath. Shut the f**k up." Based on the video of the incident, no real effort was made to help Harris when at least one party, Bates, knew he had been mortally wounded via gunshot.
RELATED ARTICLES
Eric Harris Is The Latest Unarmed Black Man Shot And Killed By Police (Video)
New FBI Director James Comey Laments The Lack Of Minority Agents But There's A Reason For That
South Carolina Police Officer Charged With Murder For Shooting A Fleeing Black Man In The Back 8 Times Then Framing Him For Theft
The FBI Declines To Charge Darren Wilson In The Murder Of Mark Brown Revealing A Pattern Of Injustice Against Minorities At The Agency
Police Officer Who Shot And Killed 12-Year-Old Black Boy Was Initially Rejected From The Police Force As 'Mentally Unprepared' And 'Weepy' With Poor Shooting Performance (Video)
New York Police Officers Put Pregnant Black Woman In A Chokehold And Called Her Husband A 'Nig*er' (Videos Of NYPD Attacks On Pregnant Women Of Color)
Police Officer Who Shot And Killed 12-Year-Old Black Boy Was Initially Rejected From The Police Force As 'Mentally Unprepared' And 'Weepy' With Poor Shooting Performance (Video)
Protests Erupt Over New York Grand Jury's Decision Not To Indict Police In The Choking Death Of Black Man Eric Garner (Video)
Man And His Wife Arrested In Separate Incidents After Filming The Killing Of Eric Garner By New York Police Officer (Video)
---
Rihanna's Forthcoming CD Significantly Pushed Back Again Over Flopped Singles, Song Stealing And Cocaine Scandal
April 16. 2015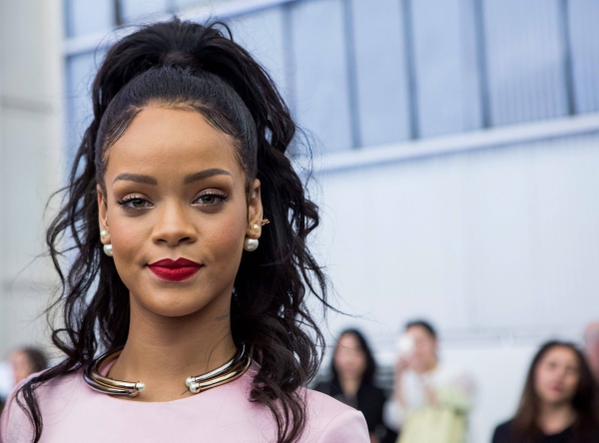 Rihanna
Copyright infringing singer Rihanna is again experiencing career trouble. Her forthcoming eighth album that is one year overdue, has been pushed back again after several delays and failed release dates. The most recent release date was April 7, 2015, but that one failed as well. The website Digital Spy wrote yesterday, "Rihanna is expected to release her eighth studio album later this year."
Three poorly received singles "Four Five Seconds" "B***h Better Have My Money" and "American Oxygen" have been rejected by audiences, who have given the tracks overwhelmingly negative reviews on social networking and in blog feedback sections. Sales are also in the toilet. The fiasco that has become Rihanna's current project is reminiscent of what transpired with Mariah Carey's "Me. I Am Mariah. The Elusive Chanteuse." That album was pushed back several times until two years had passed and it flopped upon release, creating the lowest selling recording of her career.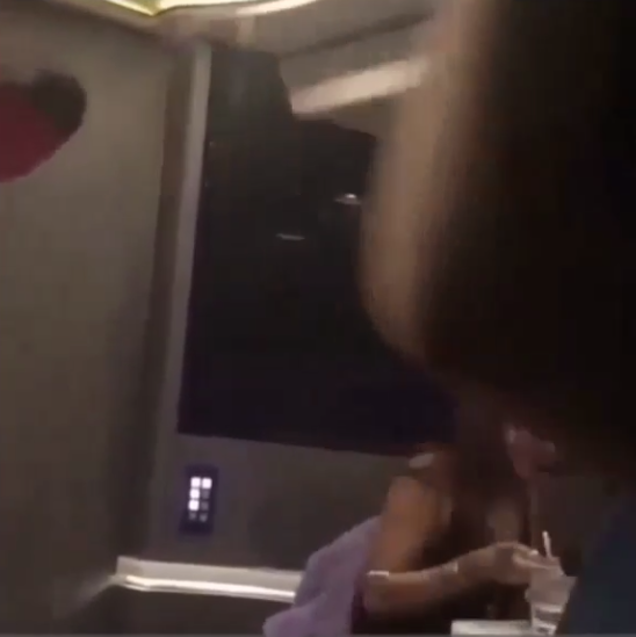 Still from the video clip of Rihanna snorting cocaine at a private party
Rihanna's career has also been hit by scandal over stealing the song "B***h Better Have My Money," slamming Indiana's religious freedom legislation in a foul mouth tirade that led to Americans telling her to go back to Barbados and being caught snorting cocaine on camera. Rihanna continues to deny she was snorting cocaine, lying that it was weed, but so do most stars with said dangerous habit, until that near fatal or fatal overdose exposes the truth.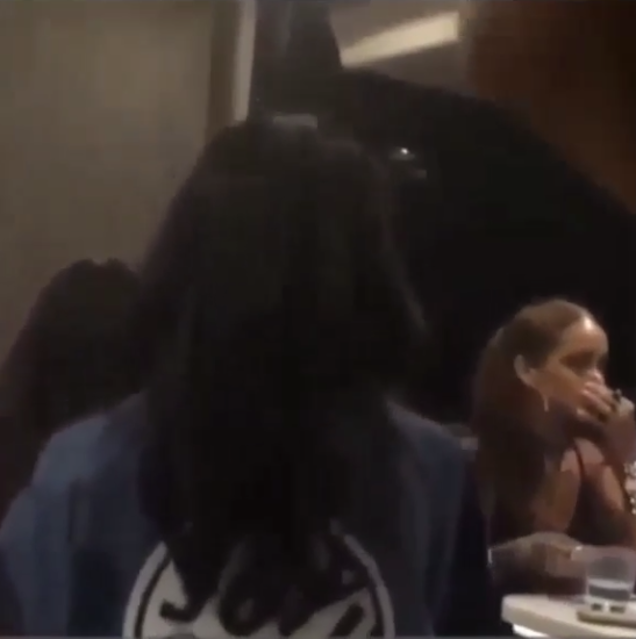 Still from the video clip of Rihanna snorting cocaine at a private party
Some of Rihanna's dwindling fanbase have been crazily attacking people on social networking and blog sites for stating she is using cocaine. That type of irrational behavior in the face of proof, says they need to get a grip on reality. However, labels like to foster fanaticism for record sales and it is creating mental illness in some members of the public, via the crazy stars they foist on the public, who engage in detrimental behavior for all to see.
RELATED ARTICLES
Madonna "Hard Candy" Copyright Infringement (Part 1)
---