Alex Rodriguez Divorce Final
Now Madonna And Kabbalah Can Steal His Money
September 18. 2008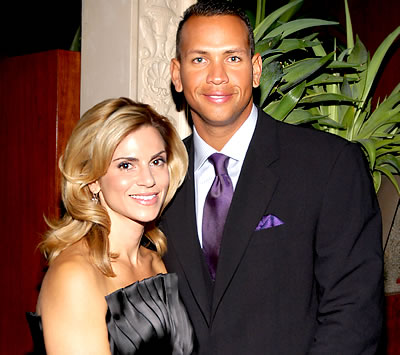 Cynthia And Alex Rodriguez
Brainwashed baseball star, Alex Rodriguez, 33, has finalized his divorce from wife Cynthia. Sad indeed, as they have two small children who need him in the household. Rodriguez, got mixed up with the unethical, thieving, mentally ill Kabbalah cult, who, along with his crazed mentor, Madonna, 50, has been fleecing him out of his money, to the tune of $500,000, whilst isolating him from his family and friends. They have in essence destroyed his life.
Cynthia, a psychologist, complained of Madonna's meddling in their marriage, interference in their home and accused her of brainwashing him with new age trances, aimed at destroying the mind, making the subject susceptible to one's suggestions and leanings (yes, people, this is how that beast Madonna gets a date). Other friends of the former couple support Cynthia's claims.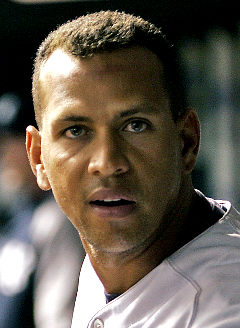 A-Rod not looking himself
This twisted conduct led to the dissolution of his marriage and his family breaking up. That animal Madonna destroyed an innocent family, she had no business being anywhere near, whilst making a complete fool of herself before the public, in trying to brainwash this young man.
What a jerk.
You canít make someone love you. You can't make someone like you. Brainwashing is an embarrassing and humiliating way to undertake something that is supposed to be real. Sheís ruined his life and for what. People dislike her for it. Not to mention, the negative effect it will have on his kids, being children of divorce.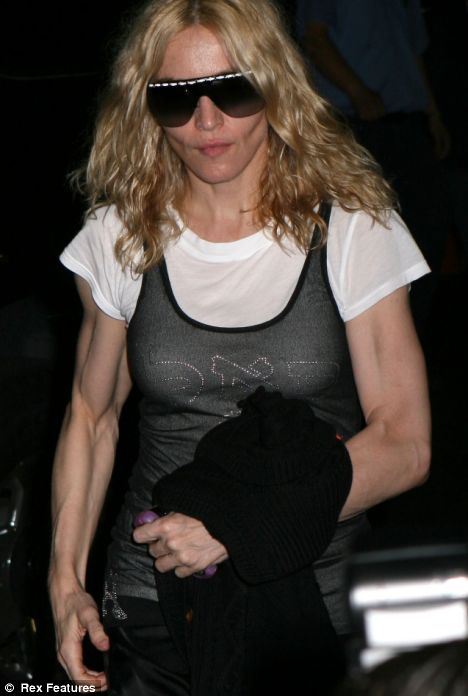 Insane nutcase Madonna
A-Rod is already looking like a cult member, bags under his eyes, face tired and drawn looking, displaced expression and depressed look. He used to look so handsome and youthful. Now he looks tired, troubled and tormented. Like Britney Spears did before her mind went.
Itís not right that these people, Kabbalah, should be able to do such sick things to others, who turn around and engage in bizarre, disturbing conduct under their influence, that upsets, baffles and strains their family relationships.
Report: A-rod settles divorce
Yankee third baseman Alex Rodriguez and his wife, Cynthia, announced Thursday they have reached a settlement in their divorce, according to a report on the Web site of the New York Daily News.
"Cynthia and Alex Rodriguez have amicably resolved their dissolution of marriage proceedings," read a statement by Rodriguez's lawyer, Alan Kluger, according to the report. Kluger did not discuss the specifics of the multi-million dollar settlement for the couple, who had been married for five years. Kluger said the best interest of the couple's children, Natasha, 3, and Ella, 5 months, was the central focus of their negotiations, according to the report.