Amir Khan Lands Canelo Alvarez Fight After Asking For 80% Of The Purse To Take On Kell Brook Destroys The Deal
February 3. 2015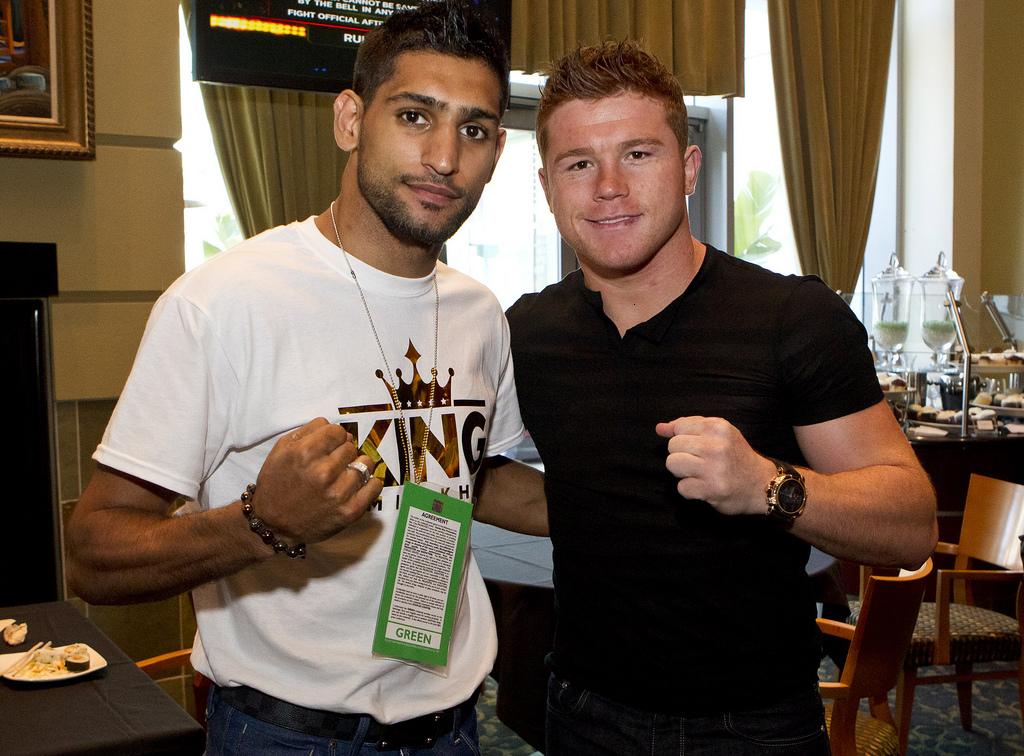 Amir Khan and Canelo Alvarez
World welterweight champion, Saul "Canelo" Alvarez, 25, has agreed to fight challenger, Amir Khan, 29, in a boxing bout scheduled for May 7, 2016 in Las Vegas, Nevada. The catch weight is 155 pounds. Canelo is an elite fighter, who is very tricky in the ring (not in a bad way). He has used this cunning to defeat many. Canelo's record stands at 48-1. The only person who has beaten Canelo is Floyd Mayweather and on points.
Canelo is a tough competitor. In light of these facts, boxing professionals and many on social networking have collectively expressed their concern regarding Khan taking such a massive step up from lightweight to welterweight, against a boxer who has fought as a welterweight, light middleweight and middleweight. Khan's record is 34-3, which is good. However, he is sometimes teased online for having a "glass chin" due to notable knockouts. His last few fights have gone in his favor.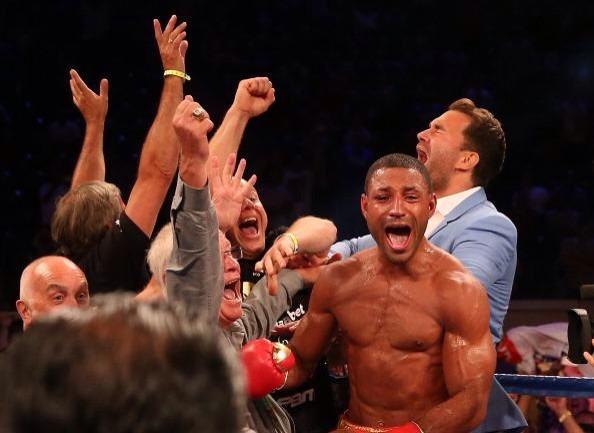 Kell Brook
Many, included Mayweather, have been encouraging Khan to fight fellow Briton, Kell Brook, who is the IBF champion. However, Khan wanted a 80-20 split, despite the fact Brook is the champion. Khan's demand was understandably rejected and destroyed negotiations. Brook stated to Boxing News Online, "It seemed closer than ever. The lawyers were involved this time and it's the most communication we've had. But I don't know what he was playing at, they are forgetting that I'm the champion and he'd be a voluntary challenger. Don't try to price yourself out of the fight by demanding an 80-20 split because that's not going to happen."
Losing to Canelo would be less damaging than losing to Brook. Canelo has reached an elite level of boxing, making his fight the bigger international draw. Brook is less famous, but still successful and known in his own right. Losing to Brook would damage Khan's prospects far more than losing to Canelo, who is further along in his career and development than both Khan and Brook. Canelo has far more fights and wins.
Brook needs to chase big fights of his own and not wait around for Khan to sign the contract to fight him. It would be a great fight and one British fans would appreciate on home soil. However, Khan needs to raise his profile and continue to develop his skill. In all the time Khan has repeatedly refused to fight him Brook continued to progress. Take a page out of Khan's book and go after the big dogs as well. As stated in the April 6, 2015 Judiciary Report article Amir Khan Dodging Boxers Kell Brook And Timothy Bradley, "Brook needs to focus on getting an audience with Mayweather and or Pacquiao and not wait around for Khan. Try to get a fight with the legends.
RELATED ARTICLE
Britain's Kell Brook Is The New IBF Welterweight Champion Of The World