Another Madoff Surfaces - Part 2
Nadel Surrenders
January 27. 2009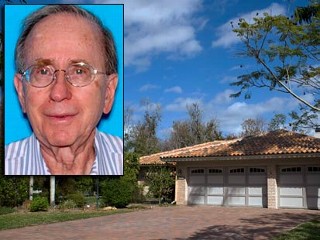 Arthur Nadel
This is a follow up to yesterday's article "Another Madoff Surfaces." Today, Arthur Nadel turned himself in to the Tampa, Florida FBI. I think it is good he turned himself in, as opposed to them finding him. The last thing you need as a fugitive is irate FBI agents trying to track you down. Their adrenalin levels go up and their serotonin levels go down (yea, they get angry). Here's hoping the government can recover something for Nadel's former clients that lost money. They should also have access to government insurance funds, as others have been advised they will be in the Madoff case.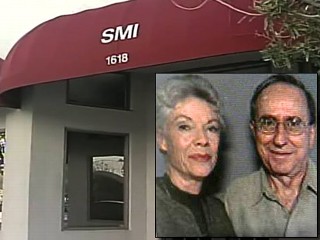 Arthur Nadel and wife
(photos courtesy of ABC News)
A separate arrest was made last night of another hedge fund manager that fleeced investors out of $140,000,000, with it also being labeled a ponzi scheme. Nicholas Cosmo of Hauppauge, New York, surrendered to the FBI last night as well. If the SEC were as tenacious and stern as the IRS, there would be less fraud in the marketplace. Americans fear the IRS – the SEC, not so much. You say "IRS" and people start to look distressed and constipated. It's like saying "immigration" to an illegal immigrant (just joking). You say SEC and people dismissively go "SEC...what's that…short for secretary. Whatever!"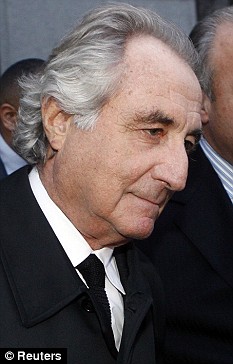 Bernard Madoff
China uses a firm hand in regards to monitoring financial crime via the surveillance of their markets. The richest man in China has gone missing, due to the fact investigators want to question him about his company's financials. He knows what's coming – a foot in the backside – and that's why he fell off the radar.
The U.S. government via the SEC and FTC need to adopt a firmer hand with corporate America, to prevent a repeat of the staggering losses that buckled the nation and spilled over into other investing countries of the world in 2008. You owe it to U.S. and foreign investors/companies that invested trillions in America, only to see it evaporate in 2008, due to fraud and negligence.
Nadel, Missing Hedge Fund Adviser, Arrested by FBI (Update3)
Jan. 27 (Bloomberg) -- Arthur Nadel, the Florida hedge-fund adviser who disappeared 13 days ago, was arrested and charged with defrauding investors of tens of millions of dollars. Nadel, 76, surrendered to the Federal Bureau of Investigation today in Tampa, Florida, Monica McLean, an agency spokeswoman, said. U.S. regulators last week accused Nadel, who lives in Sarasota, Florida, of defrauding clients while overstating six funds' investments by $300 million…