Are Prince William And Kate Middleton The Right Match
November 22. 2010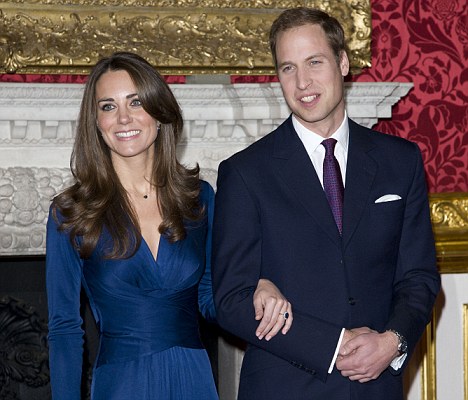 Kate Middleton and Prince William

Britain's Prince William recently announced his engagement to his girlfriend of 8-years, Kate Middleton. The wedding is scheduled to take place in 2011. Some people are happy at the news, while others have received it with skepticism, due to past scandals that plagued the royal family.

British Reverend Pete Broadbent stated of Prince Williams' parents, "I managed to avoid the last disaster in slow motion between Big Ears and the Porcelain Doll, and I hope to avoid this one too."

What does he mean "big ears" - Obama wasn't married to Princess Diana (kidding). Prince Charles is sometimes teased for the size of his ears. He also stated he does not believe William and Kate's marriage would last. Broadbent has since apologized.
At first I thought to myself "I'm going to shut my mouth about this subject." But then I pondered, "Is that really your way?" Then I came to the conclusion "Why, no, it is not." So here goes. As a citizen of a commonwealth nation, Jamaica, whose family lineage goes back in British history to William the Conquer, I shall write about my viewpoint on the subject.
Firstly, the royal family should foot the cost of the wedding and not the British taxpayer. The global downturn has hit many nation's coffers in a terrible way. Therefore, under said circumstances, it is the right thing to do.
Prince William
Secondly, with all due respect, are William and Kate the right match for each other. Dating is one thing, marrying is quite another. Are they marrying for love. Is she marrying him for his position and wealth. Is he marrying her because he is comfortable with her and there is pressure on him to get married after dating Middleton for 8-years, causing the press and public to brand her "Waity Katy." She is a pretty girl with a lot going for herself, but is he in love and vice versa. Is he harboring feelings for someone else in his circle.
William and Kate need not repeat the mistakes his parents made, after being pushed into a situation they were unsure of, but did out of a sense of duty. William's mother, Princess Diana, was my favorite member of the royal family. She was a beautiful, stylish, well spoken, charming woman, who despite her faults, which we all have as human beings, did a lot for charity during her lifetime. She embraced AIDS sufferers and took on unfashionable causes. Some said her mental state began to deteriorate, but she had a childhood scarred by divorce and a marriage plagued by adultery, which clearly saddened her.
The Judiciary Report does believe Camilla was the one for Prince Charles from the beginning. However, in the 1980s, it was said some were displeased she is a year older than Prince Charles and not from a titled aristocratic background. As such, she was deemed unsuitable. This prompted her to run off and marry an army official, which neither she or Prince Charles had gotten over. Both their marriages ended badly. While the Judiciary Report does not promote adultery, there is a lesson to be learned in that story. It is best to marry the one you love from the start, rather than enter into a marriage of convenience, wrought with sadness, regret and infidelity. Love is not overrated. Don't let anyone tell you that.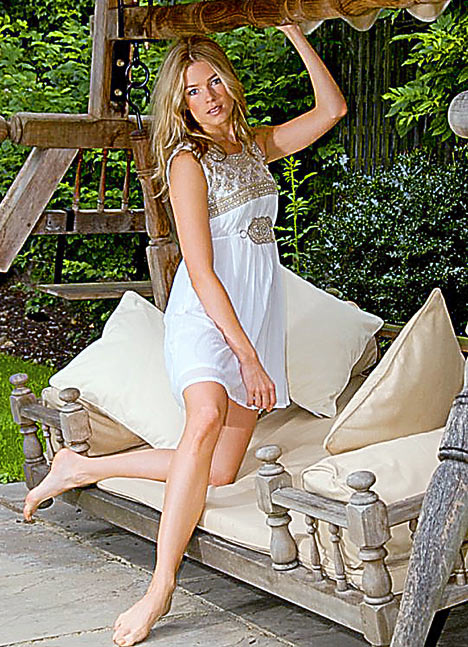 Isabella Amaryllis Charlotte Ansthruther Gough Calthorpe
For years many have favored Isabella Amaryllis Charlotte Ansthruther Gough Calthorpe for Prince William (Girl, we're going to have to use your initials from now on). However, Prince William was said to have pursued her during a summer he stayed at her family's home in Hampshire and she was not keen on becoming a royal, as she wanted to pursue a career in acting. Sadly, she has taken on ill-advised movie and television roles that are beneath her. You'd have been better as Queen.
Calthorpe has much in common with the Prince, as they come from very similar, titled backgrounds. Calthorpe reminds me of his mother and her family, the Churchill-Spencers. He was clearly very smitten with Calthorpe, as it caused a temporary break in his relationship with Middleton.
Some have looked down on Middleton for coming from a working class family, with an ancestor in the 1800s that worked in coal mines. For generations her ancestors were not wealthy. The family recently became rich a few years ago through her parents' business. However, one should note, it is the working class that is the backbone of Britain. The nation couldn't function without the working class. Therefore, being working class is a positive, not a negative. Middleton should also be true to herself and resist the temptation of trying to become Princess Diana. Shades of it are already present in her dress choices and adopted mannerisms. There was only one Diana.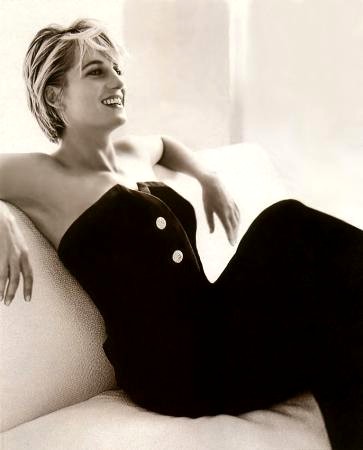 Princess Diana
Another point some bring up online is the fact Middleton enrolled at St. Andrews University in Scotland to meet and pursue, Prince William, who went to school there. It is said growing up, she had his posters all over her walls. Pictures have been presented attesting to this fact. She caught his attention at St. Andrews, while modeling lingerie in a school fashion show. The two then began dating.
The institution of marriage is a great thing. However, for it to truly work, people must be honest and loyal to each other. The Judiciary Report implores Prince William to resist the temptation that comes with his post and be faithful to his wife, otherwise things will end disastrously. The British public needs more than that, especially for what they have entrusted the royal family with in representing them.
Then again, people need to keep things in perspective. Times have changed. At the end of the day, the monarchy is ceremonial, as the legislative and political decision making lies with the Prime Minister and the Parliament. However, the royal family must set a good example.