.
Ashton Kutcher Cheated On Demi Moore
September 3. 2010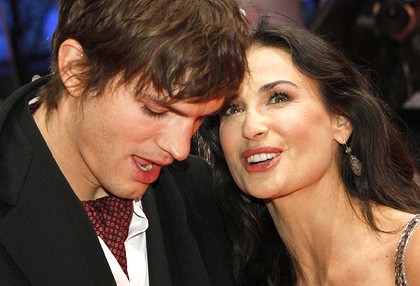 Ashton Kutcher to Demi Moore: Er, I have something to tell you mom, I mean Demi
And in "Who really didn't see this one coming news" Star Magazine has published an expose alleging, there is trouble in the marriage of kooky Kabbalah couple, Ashton Kutcher, 32 and Demi Moore, 48. Kutcher was spotted kissing and groping a young blond at Madeo restaurant in Los Angeles. He denies the claim, but the Judiciary Report does not believe the untalented actor has been faithful to Moore. Months ago, he was pictured getting touchy feely with her daughter, while Moore was away on a movie shoot.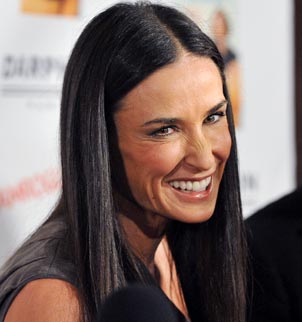 Demi Moore
Famous men usually cheat on their wives. It is disgraceful, but it has been proven true many times. The Kutcher and Moore situation, is compounded by the fact, he is 16-years younger than she, in a vain city like Hollywood, full of young, voluptuous, over-eager women, willing to do just about anything to be famous.
STORY SOURCE