Birkhead's Baby
April 12. 2007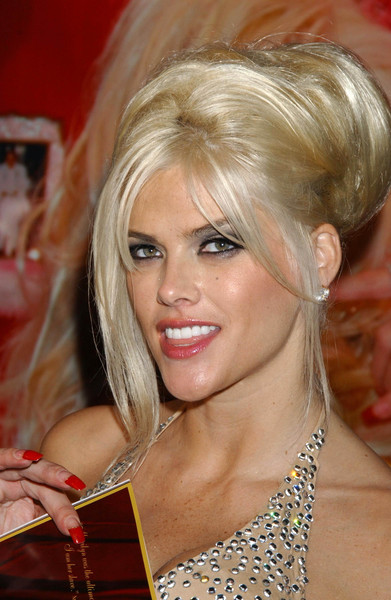 Anna Nicole Smith
The results are in. On Tuesday April 10, 2007, it was confirmed that photographer Larry Birkhead is the father of Dannielynn Hope Marshall, daughter of the late reality TV star Anna Nicole Smith.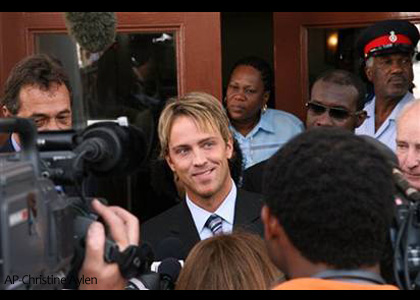 Larry Birkhead

I am pleased with the results.

I figured it was Birkhead's baby, therefore I opposed

Howard Stern and

Anna Nicole's months of refusals to get DNA tests done.

For this reason, for the last few months in my Sound Off Column, I wrote that DNA tests should be administered and the results abided by.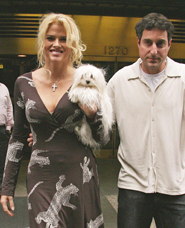 Anna Nicole and Howard Stern
When relationships go sour, it is understandable that there is some animosity and acrimony, but you always have to do what's best for the child - and what's best for the child is knowing her true roots. Terminating a person's parental rights without proper cause is wrong.
At this juncture, Birkhead should also be granted full custody. It needn't be joint with Anna's mother Virgie Arthur.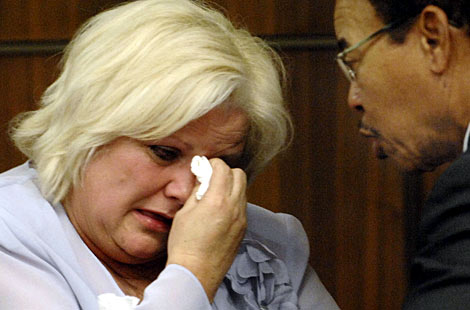 Anna Nicole's mother Virgie Arthur
Mr. Birkhead will now need to be absolutely strong and sober for the sake of the baby. He should read reputable child rearing books, as they are beneficial to any parent.
Mr. Birkhead can instill in Danielynn that she is a beautiful person that God loves. She can do all the things her mother didn't - like receive a full, proper education, go to finishing school, learn to invest her money wisely, so that her money (inheritance) can work for her and not she working for it.
She can be taught to embrace the good things her mother was, such as beautiful and charismatic, and eschew the unsavory things, such as drug and alcohol abuse and promiscuity.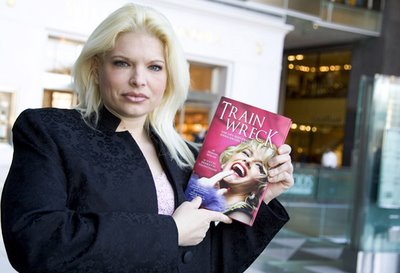 Anna Nicole's sister Donna Hogan, author of the biographical book "Train Wreck"
Though Anna Nicole was very beautiful, she was very insecure as well. Her insecurities poured through in her speech, about not having much of an education (8th grade) and not being refined, as she saw it. Most people think that when a woman is beautiful, she is very secure and confident, but that is not always the case.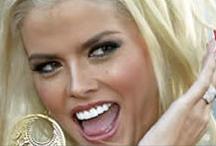 Danielynn is a beautiful as well. Her parents good looks were clearly passed on to her. If she has a good, solid relationship with her father, she won't have abandonment issues. If she is taught that she is beautiful and a lady worth something, she will not want to look for love in all the wrong places.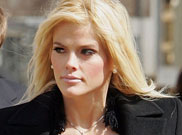 Birkhead will need to protect her as well. Her mother made allegations of being raped at a young age by a stepfather, and you know what, I believe her. Anna bore many signs of someone who endured such a trauma - severe promiscuity, depression, rampant drug use, alcoholism, bi-sexuality and insecurity.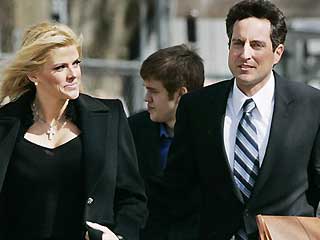 Left to right: Anna Nicole, Daniel Smith (her late son) and Howard Stern.
Danielynn also needs to be taught that just because her mother and brother, Daniel, passed tragically due to accidental drug overdoses, doesn't mean it is her fate as well. Break the cycle.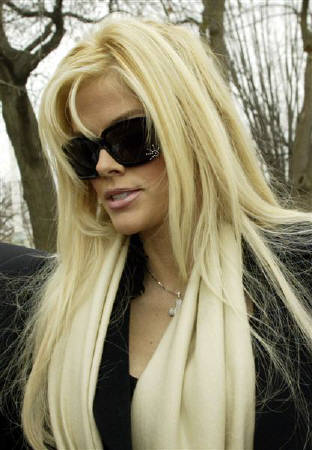 The legal battle on Anna's behalf for the fortune of the late J.

Howard

Marshall should desist. He left his estate to his son, who has now passed and left it to his family. He made his intentions crystal clear.