Braxton Family Values Reveals Conniving Tamar Cut Her Sisters Out Of Awards Show Performance
Uh, She Pulled A Beyonce!
February 24. 2012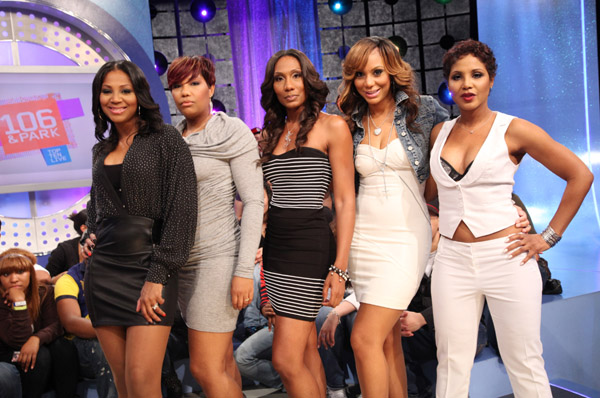 "Braxton Family Values" cast
Ms.-I'm-a-solo-star-Tamar is really craving the spotlight. In this week's episode of "Braxton Family Values" the youngest sister in the family, made arrangements using her husband's contacts, to perform at the Soul Train awards, which aired a few months ago. However, she cut her sisters out of the performance segment, which she later labeled a flop.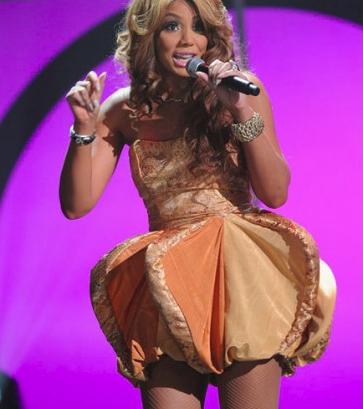 Tamar Braxton ripped the fabric off the couch to make her outfit (kidding)
Tamar did a one minute tribute to music legend Gladys Knight, singing her track "Love Overboard." While Tamar's voice was nice, she did sound a bit out of breath at points. Probably from flinging her weave everywhere and trying to maneuver that dress that looked like she raided the curtain section at JC Penney. To borrow Tamar's words, "That ain't hot!"
RELATED ARTICLES
Toni Braxton's Brother-in-Law Caught On Skype With An Erection And Getting Naughty With A Transvestite
Toni Braxton's Health Issues Are Taking A Massive Toll On Her