Britain: Obama And Hillary Clinton Knew
...About Lockerbie Bomber Deal
September 7. 2009
Video: Straw: Oil was 'a big part' of Lockerbie deal - ITN NEWS
According to published reports in Britain, U.S. President Barack Obama and Secretary of State, Hillary Clinton, knew of the Lockerbie deal, regarding the release of convicted bomber, Abdelbaset Al Megrahi, in advance of it transpiring, as they were kept abreast of negotiations, every step of the way.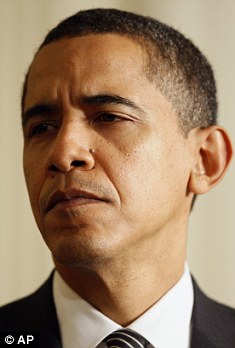 The White House has yet to respond to these statements. President Barack Obama and Secretary of State, Hillary Clinton, condemned the Scottish government over Megrahi'
s release from a Scottish prison, when it made world news last month. Megrahi is suffering from prostate cancer.
In related news, U.K. Minister Jack Straw, admitted the release was a "trade and oil" deal, which netted BP (British Petroleum) 550,000,000 British pounds in oil.
He stated, failing to include the bomber would have hurt the nation's business interests in Libya, which has been branded a "rogue state" Britain wishes to "Bring back into the fold."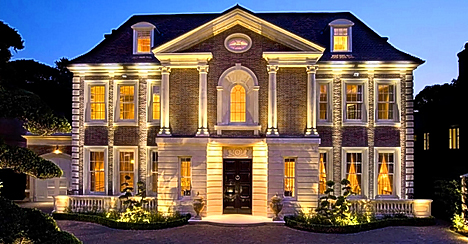 Lev Leviev paid $50,000,000 for a home in Hampstead, London
In other news, Libya's Colonel Muammar Gaddafi, is said to have purchased a $15,000,000 home on the most exclusive street in London, Bishops Avenue in Hampstead. The booming area is home to many billionaires.
No.10 turns on Obama and Clinton for criticising decision to release Lockerbie bomber
Last updated at 3:14 AM on 06th September 2009 - Downing Street has hit back at Barack Obama and Hillary Clinton for attacking the decision to release the Lockerbie bomber.
President Obama and the US Secretary of State fuelled a fierce American backlash against Britain, claiming Abdelbaset Al Megrahi should have been forced to serve out his jail sentence in Scotland – but a senior Whitehall aide said their reaction was 'disingenuous'.
British officials claim Mr Obama and Mrs Clinton were kept informed at all stages of discussions concerning Megrahi's return.
The officials say the Americans spoke out because they were taken aback by the row over Megrahi's release, not because they did not know it was about to happen.
'The US was kept fully in touch about everything that was going on with regard to Britain's discussions with Libya in recent years and about Megrahi,' said the Whitehall aide.
'We would never do anything about Lockerbie without discussing it with the US. It is disingenuous of them to act as though Megrahi's return was out of the blue.
'They knew about our prisoner transfer agreement with Libya and they knew that the Scots were considering Megrahi's case.'
Mr. Obama said Megrahi's release on compassionate grounds was a 'mistake' while Mrs Clinton phoned the Scottish administration to complain in person.
Prime Minister Gordon Brown and Foreign Secretary David Miliband are said to have been 'disappointed' by the force of Washington's response...