Britney Spears' Deteriorated Mental State
September 9. 2010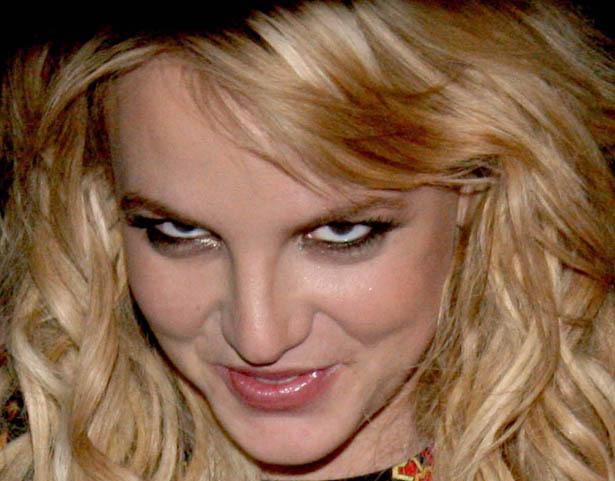 Britney Spears making Satan proud
A lawsuit against pop psycho, Britney Spears, brought against her by former bodyguard, Fernando Flores, is additional proof, she is a very mentally ill individual that should not be on stage or in charge of her small children.
Spears, who has Herpes, denies the allegations in Flores' lawsuit, but let's look at the insane conduct the pop lip-syncer has treated the public to, shall we. She viciously attacked a photographer with an umbrella, then proceeded to beat his vehicle with the same. The entire psychotic episode was caught on camera.
Spears shaved her head lower than the bald eagle and roamed the streets of Los Angeles, with a devilish look on her face, whilst exhibiting Multiple Personality Disorder, taking on several personas that all had their own names and accents. Remember "Bianca."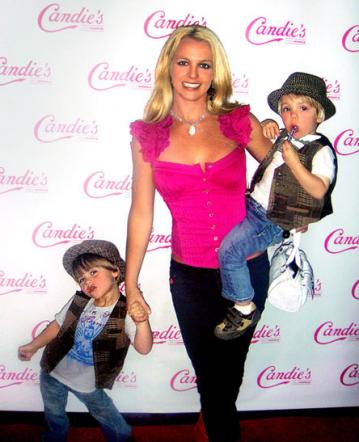 Britney Spears' youngest son on the left is posing like he's got the gay, "Sashay, Shante." Spears' sons are surrounded by gay hairstylists, stylists, choreographers and dancers all day and it's showing.
She took her toddlers, Sean and Jayden Federline, hostage in the bathroom of her home, provoking a massive police standoff, which ended with news, Britney shook one child and bit the other, before they were all rushed to the hospital. Spears was again, placed in a psychiatric ward, as a result of her schizophrenic conduct, brought on by Kabbalah.
Spears also publicly flashed her bare genitals at photographers, much like she is alleged to have done to Flores, without a look of shame or embarrassment on her face. Once again, she had the gall to do so in public, in an incident written about in many newspapers and on various websites. Therefore, one can only imagine the madness she gets up to behind closed door.
As the foregoing illustrates, Flores' allegations are not out of character for Spears, who is clearly an abusive and unfit mother, in the throes of mental illness, which caused her to lose custody of her children. Lets not pretty this up and make Spears into something she is not - a saint.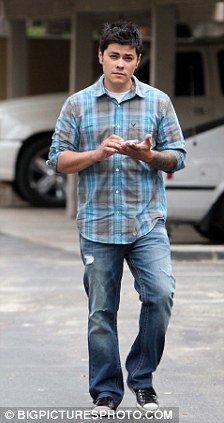 Fernando Flores
If it were not for the multiple medications she is presently on, to control her schizophrenia, she would be running the streets of the nation, engaging in beastly, dangerous, destructive conduct, as she did before she was committed to psych wards.
The Judiciary Report is also privy to some very sick and depraved conduct Spears engaged in, which has not been made public yet and as such, knows firsthand just how terribly insane she really is and what is behind said psychosis. Spears is really pushing it, attempting to deny she would do what she is accused of in the Flores lawsuit, when incidents that occurred around the same time, testify to the severity of her schizophrenia.
RELATED ARTICLES
Britney Spears Sued By Bodyguard For Sexual Harassment And Child Abuse
STORY SOURCE