Cassie Breaks Up With Cheating Diddy After He Is Spotted In A Sex Shop With The Mother Of His Children Kim Porter
December 14. 2015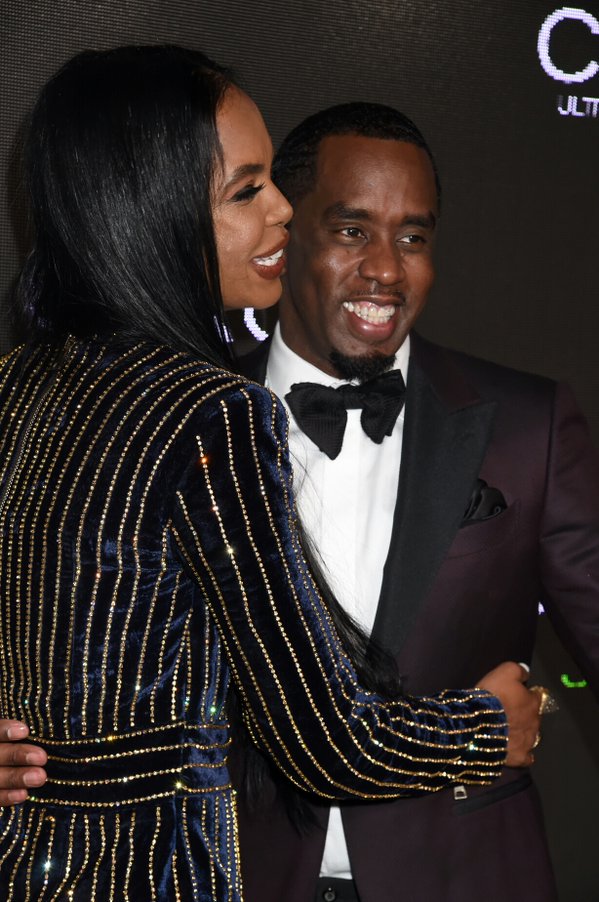 Kim Porter and Diddy
News began circulating online last week that one hit wonder, Cassie, widely known online as "As*ie" and for the 2006 marginal music hit " Me & U" and has broken up with rapper/mogul, Sean Combs, who goes by the nickname Diddy. 29-year-old Cassie has been dating 45-year-old Diddy for several years, knowing of his cheating, but finally had enough when the rapper was spotted at a sex shop with former model, Kim Porter, who is the mother of three of his children. Cassie took to the internet to post an item on Instagram stating she is single. Shortly after, she deleted the item again.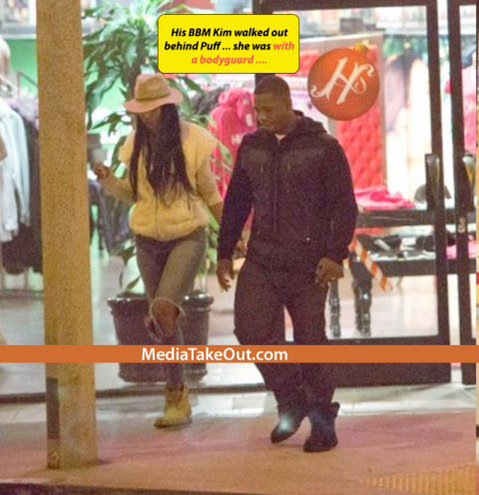 Kim Porter leaving sex shop behind Diddy
Diddy and Porter have been seeing each other since the 1990s and he should have married from then. Porter is the love of Diddy's life. She is the one he is happiest around. Diddy and Porter have been having sex throughout his relationship with Cassie. However, buying into Hollywood vanity, Diddy publicly dated famous singer/actress, Jennifer Lopez, who dumped him due to his cheating and violent music industry friends in issues that led to serious legal cases, both civil and criminal.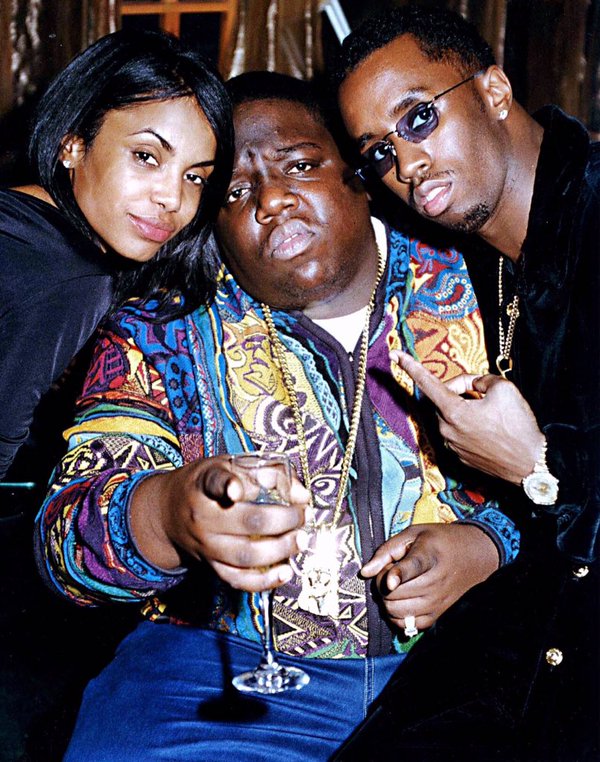 Kim Porter and Diddy with rapper Notorious B.I.G. in the 1990s
Then Diddy unwisely opted to parade photogenic Cassie around on his arm as a trophy, while continuing to mess around with Porter. In doing so, Diddy has brought Porter and Cassie a significant amount of embarrassment over the past few years, making their relationships blog fodder. Things have been made more complicated by the fact Cassie has been having trouble conceiving a child, when Porter has given Diddy 3 of his 5 kids (he pays huge sums of money in child support each month).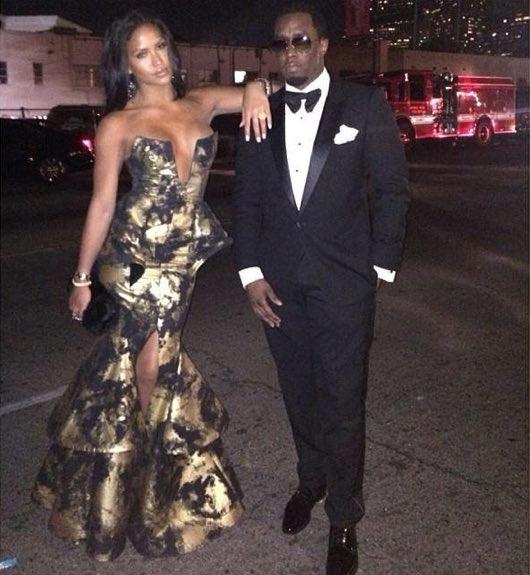 Cassie and Diddy
Another factor that has been kept hidden is the fact Cassie is still in love with her former producer, Ryan Leslie, the man who discovered and brought her to Diddy, only for them to end up dating. Leslie's career in the music industry did not go very far and money hungry Cassie opted to cling to Diddy instead for money and fame.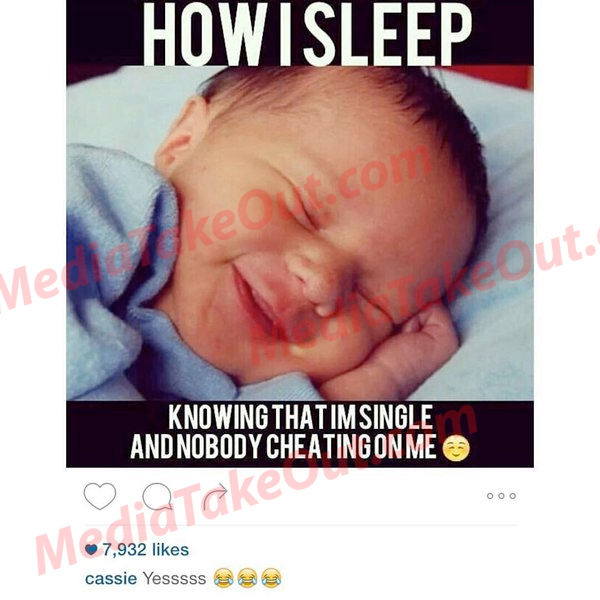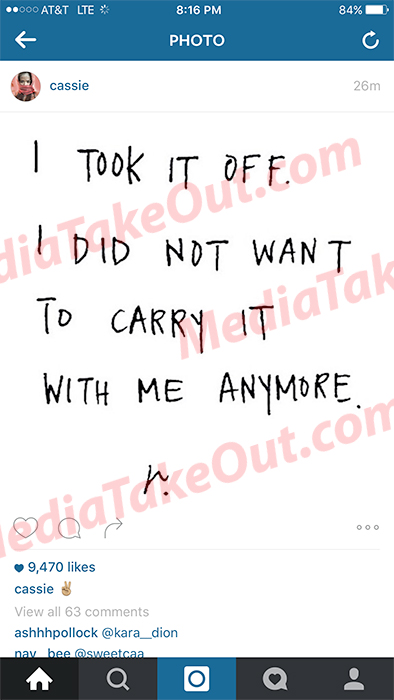 Cassie's items on Instagram about Diddy
Cassie has dated Diddy for years due to his money and Hollywood connections she hoped would make her a big star, but it failed. She's only known as Diddy's girlfriend and had to settle for living in luxury. It's stunning how some women whore themselves out to men they don't love to get money and live in luxury. Diddy, like other men in the same situation, deluded himself into believing Cassie loves him when she does not and has been there the whole time for money and to leech off his fame.
RELATED ARTICLES
Diddy Being Silent On Government Claims He Has Sex With Underage Boys Gives A Certain Impression
Diddy Accused Of Having Sex With Underage Boys In Government Investigation