Charlie Sheen Interviews Betraying His Mental Illness As Drug Test Comes Back Clean
March 1. 2011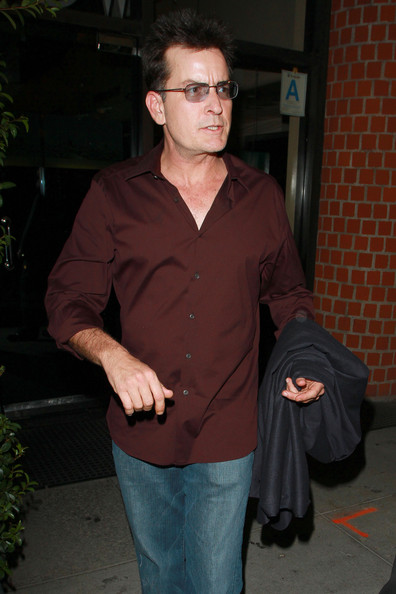 Charlie Sheen
Hollywood actor, Charlie Sheen has done a round of interviews, with everyone from ABC to CNN and with each interview, it becomes more apparent, he is struggling with mental illness. The metaphors and terminology Sheen is employing betrays the deterioration of his mind.
Reminiscent of what transpired with pop tart, Britney Spears, Sheen has tested negative for drugs, which has shocked some, in light of his schizophrenic radio rants.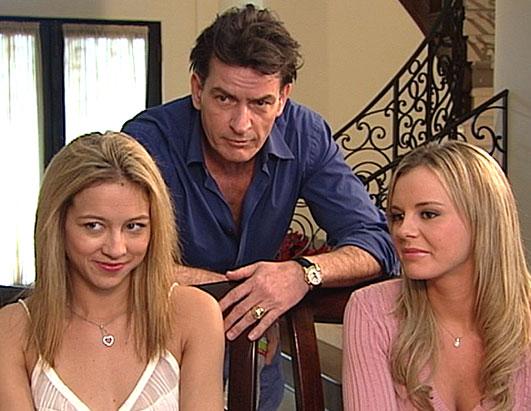 Charlie Sheen on TV with his two live in girlfriends
And though Sheen insulted Christians calling us "Bible grippers" if I see you I'm gonna punch you in the face I hope he gets better. He seems so lost and confused. Sheen is not looking well this week. You can see the strain on him, as it appears it has finally come home to him what has happened to his career.
The studio and production company behind "Two And A Half Men" called his bluff and it knocked him off his feet. In the mean time, Sheen is set to sue said studio, Warner Bros. and network CBS, over the cancellation of his top rated sitcom "Two And A Half Men."