Cheryl Cole And Derek Hough Relationship Branded A Fraud
August 20. 2010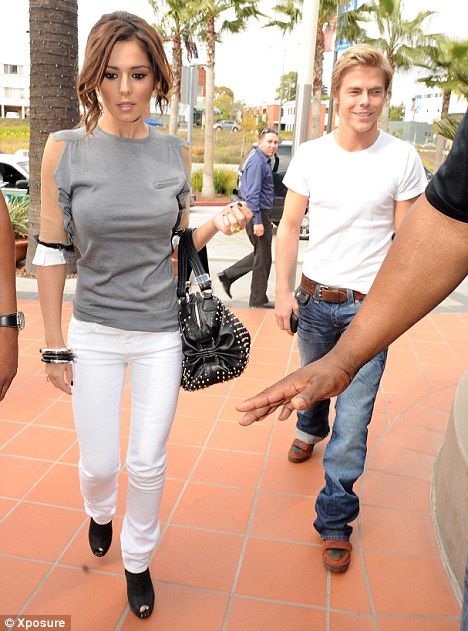 Cheryl Cole and Derek Hough
After the implosion of the marriage of vile, lying, racist singer Cheryl Cole, to adulterous soccer player, Ashley Cole, the Judiciary Report immediately branded her so-called affair with "Dancing With The Stars" resident toe-tapper, Derek Hough, a fake. That was several months ago.
The Judiciary Report called it and this week, Cole's friend, boxer, Amir Khan, confirmed it, via stating her relationship with Hough is fake and for publicity. One has to wonder about the decency, integrity, honesty and greedy ambition of a celebrity that stages a relationship for publicity.
RELATED ARTICLES
Cheryl And Ashley Cole's Infidelity Continues
STORY SOURCE
Amir Khan: Derek Hough is not Cheryl Cole's boyfriend

Date: 17-Aug-2010 - Brian Friedman believes Cheryl Cole and Derek Hough are having a hot romance, but boxing champion Amir Khan reckons the pair are just pals. 'I had dinner with Cheryl and Derek in LA last week. They're not going out,' he claims. 'He's not her boyfriend.'...
But is Derek, 25, who's been linked to Cheryl since they starred together in the video for her single Parachute, just a cute accessory? 'They care deeply about one another, but it really is just platonic,' a source tells Grazia.Cheryl, 27, has never spoken about the depth of her feelings for Derek, but we hope she's having a great time with him. The X Factor judge split from husband Ashley, 29, in February.
http://foreign.peacefmonline.com/entertainment/201008/71561.php