Chris Brown And His Bodyguard Have Massive Fight On His Way To $1,000,000 Show
March 6. 2013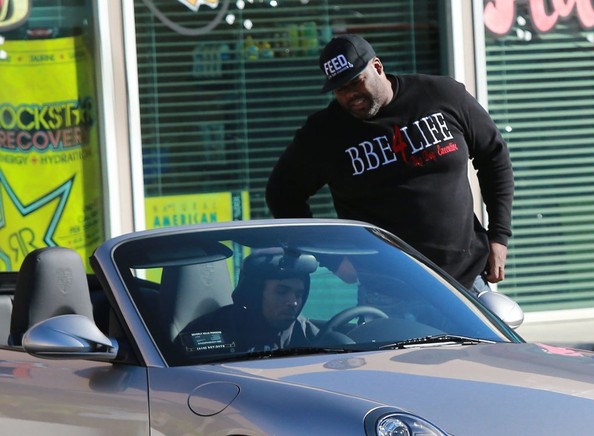 Chris Brown and bodyguard Big Pat
Last week the television show "Law And Order SVU" slammed Chris Brown and his girlfriend Rihanna, over their violent relationship, painting him as the aggressor and she as complicit and deceitful. The show included a scene of Brown killing Rihanna in Bermuda.
Well, maybe Chris the show gave him ideas and he is doing research, as he went to Bermuda in the Caribbean this week with his bodyguard Big Pat in tow. Rihanna better sleep with one eye open, especially if he starts measuring her forehead fivehead for a casket. She should be scared to sleep around Chris who is bitter about what the fight she initiated has done to his life and career. Instead of waking up in the morning to an alarm clock - she'll wake up to a headbutt.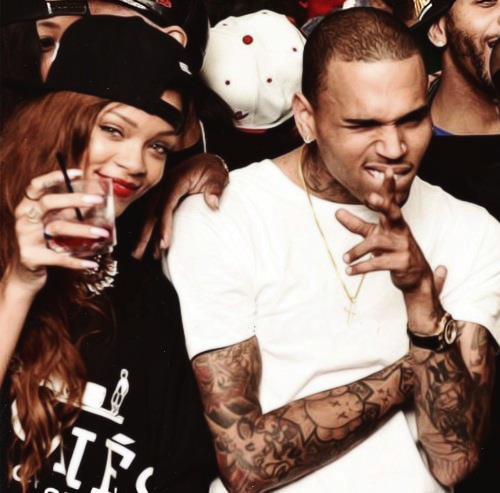 Rihanna and Chris Brown
But I digress, according to reports Brown and Big Pat had an "altercation" in Bermuda. According to Hollywood Life, "The airport worker said Big Pat told him that he had gotten into an 'altercation' with Chris. Chris went back through Customs and the plane left at about 2:20pm. The source says that the bodyguard arranged to leave on Jet Blue's afternoon flight to JFK Airport in NYC and saw him get on the plane."
Brown touched down in Bermuda on his way to Ghana in Africa, for a controversial concert, where he was paid $1,000,000 to perform. Brown went on stage and broke the law in Ghana, by smoking marijuana before the crowd. Brown stated in an act of criminal defiance, "If anybody's tripping on you smoking weed, f**k them."
STORY SOURCE
Chris Brown Ditches Bodyguard In Bermuda After Fight — Report