Chris Brown Apologizes To Fans Over Tyson Beckford Incident And Other Outbursts
May 29. 2015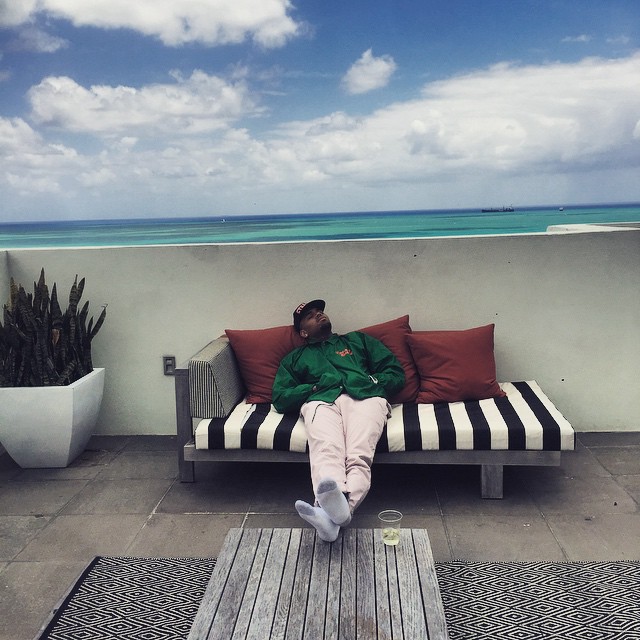 Chris Brown
R&B singer Chris Brown posted a heartfelt apology to his fans on Instagram over his outbursts, tirades and cheating incidents. The apology comes on the heels of Brown issuing a death threat to male model Tyson Beckford for taking an innocent selfie with the singer's ex-girlfriend, Karrueche Tran. Brown began sending his Bloods gang affiliates after Beckford, from California to Las Vegas, Nevada, but relented after a major public backlash ensued.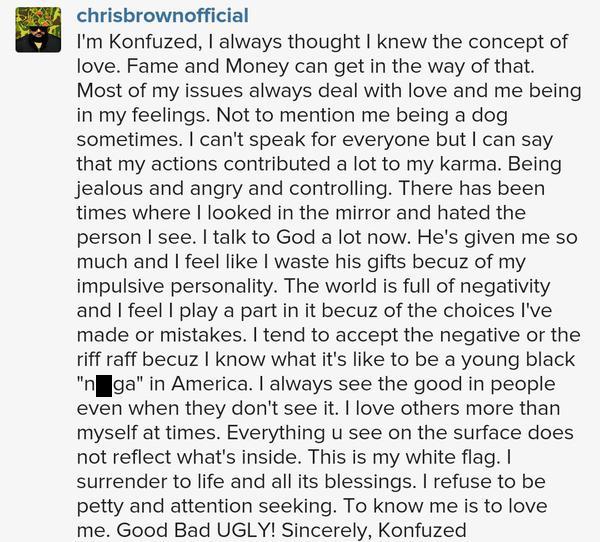 Chris Brown's post on Instagram
Prior to that incident, Brown got had social networking feuds with Tran and others over incidents that were not what he assumed them to be. Brown has also made rough posts towards some of his fans, who took it personally and deserve an apology, which is what he issued yesterday for his overall behavior. Here's hoping Brown makes some positive changes in his life. Some may have viewed the Judiciary Report's articles regarding him and his destructive habits and circle of friends as a bit strict, but he needs to hear the truth and change lest he destroys himself over things that are not worth it.
RELATED ARTICLES
Chris Brown Having Ex-Girlfriend Followed And Threatens To Have His Bloods Gang Members Kill Model Tyson Beckford Over Selfie With Karrueche Tran
Chris Brown Announces More Tour Dates While Paying The Way Of Destructive OHB Crew
Chris Brown's Bipolar Medicine Is A Dangerous Mix With His Other Habits