Chris Brown Has Upset Some Fans With An Album Named After His Toddler Daughter Royalty As It Contains Sexually Explicit Lyrics, Drug References And A Diss Track About Ex-Girlfriend Karrueche Tran
January 1. 2016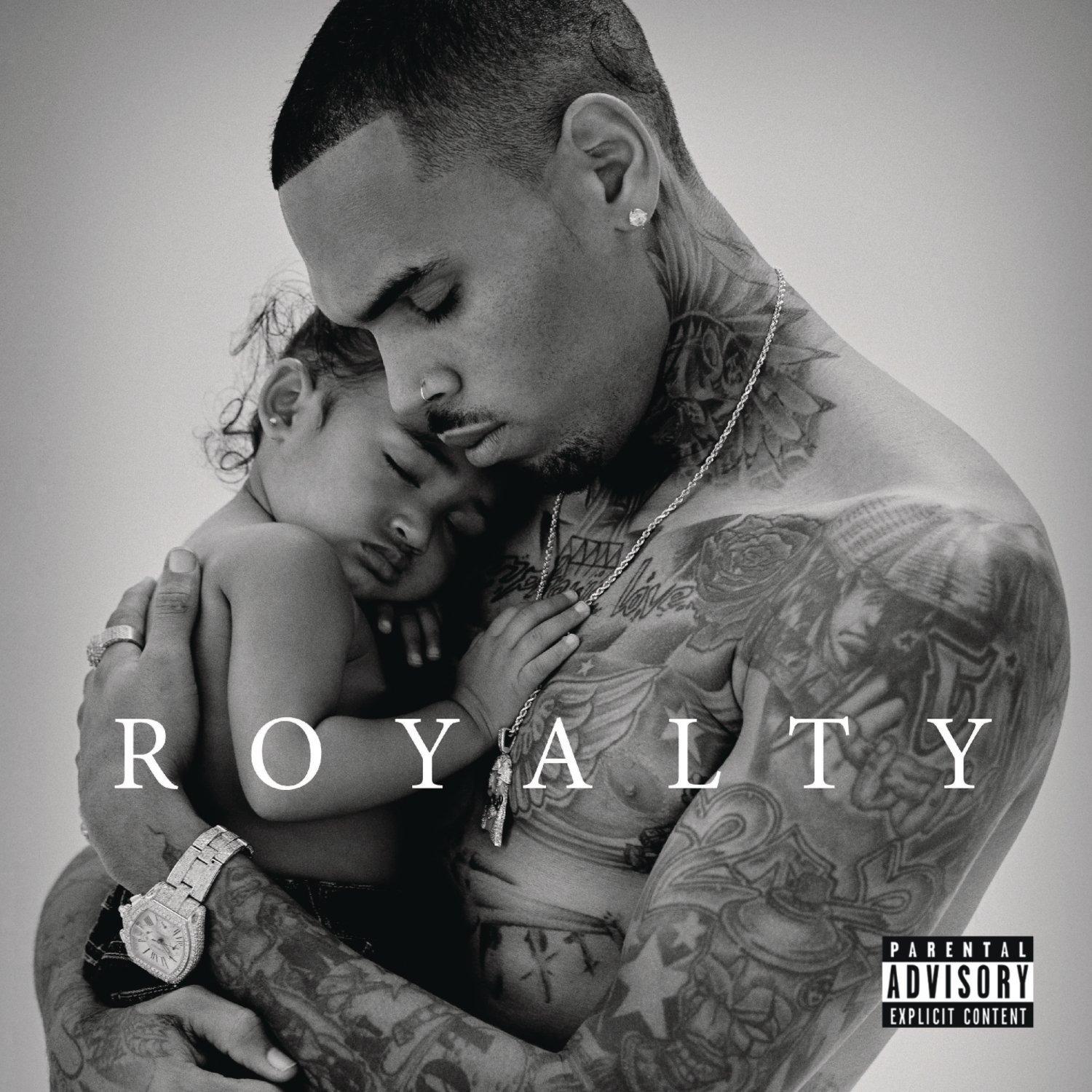 Chris Brown's "Royalty" album named after his daughter contains "parental advisory" sticker
R&B singer Chris Brown recently released a new album entitled "Royalty" named after his beautiful 1-year-old daughter. However, some fans are upset, as the album contains sexually explicit lyrics and profanity, which they are not comfortable with, given the title. In short, fans expected a more wholesome album due to it being named after Brown's daughter. The album features such song titles as "Liquor" and "Make Love." 14 of the 18 songs on the deluxe edition of the album have been labeled explicit by iTunes and other music sites. Some of the album's explicit lyrics include the lines:
"Just let me rock, f**k you back to sleep girl" - "Back To Sleep"
"Sex and Hennessey, get you w*t just a little bit" and "Oh baby, scream my name, put that p***y in my face" - "Little Bit"
"Rolled my weed up for the night/I'm tryna smoke" - "Picture Me Rollin"
"Talking all that s**t, don't mean /f**k around and go missing" - "Kae"
Speaking of that, the song "Kae" is a diss track about ex-girlfriend, Karrueche Tran ("Kae" is her nickname). Some of Brown's fans are not happy about this either. In the song's lyrics Brown blames Tran for not changing her ways (does not specify what) and lying to him. However, this is confusing his audience, as he is the one who secretly and accidentally fathered a child, Royalty, with another woman, Nia Guzman, while high and on liquor, in a cheating scandal that occurred during his 4-year relationship with Tran, who dumped him for it in 2015.
"Royalty" debuted at number 3 on the Billboard Charts, with 162,000 copies sold in the first week. These were decent numbers for a major label artist in this day and age, where music by American stars is not selling well. The top sellers this year are Adele, who is British and Canadian pop star Justin Bieber. However, the sales were lower than the numbers Brown expected, leading him to chastise his supporters, calling some "fake fans."
Brown wants to be a legend like the late Michael Jackson. However, Jackson rarely used profanity and sexually explicit lyrics in his music. None of his biggest hits contain explicit lyrics. Songs with explicit lyrics do not become big classics. Music laced with profanity and sexually charged lyrics do not become legendary tunes. Music history has consistently shown they are considered dated, not timeless.
RELATED ARTICLES
Chris Brown Slams Fans As 'Fake' For Not Buying His New CD 'Royalty' But Music Industry Sales Are Dead
What Caused Chris Brown To Compliment Ex-Girlfriend Karrueche Tran In One Song Then Diss Her In Another