Chris Brown's New Cast On His Hand After Frank Ocean Fight Being Spun Two Ways By Those For And Against Him
January 29. 2013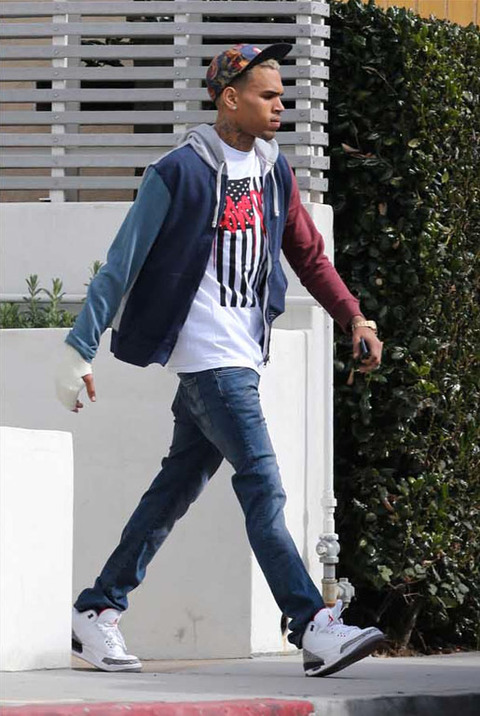 Chris Brown
Singer Chris Brown left his Hollywood mansion today sporting a cast, after getting into a fight with entertainer, Frank Ocean. Brown contends Ocean, who is gay, started the fight first. While Ocean stated Brown started the melee via punching him. Prior to Brown wearing the cast, Ocean complained his hand was "cut" during the fight.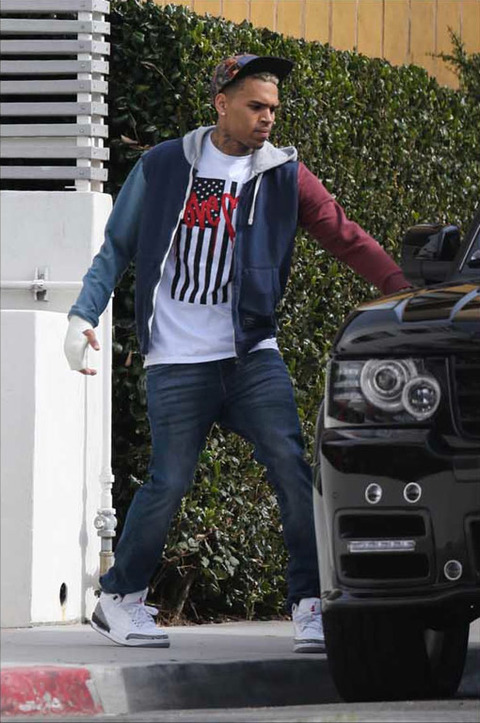 Those for Chris Brown are interpreting the cast as the singer being a victim who was injured in a fight. Those against him are stating the injury to his arm and subsequent cast, is due to Brown beating Ocean with his right fist. As for witnesses in the case, each is sticking up for their own entourage. It's a matter of hearsay at this point and whether police will be able to sift through the statements for inconsistencies to determine who is telling the truth. That remains to be seen.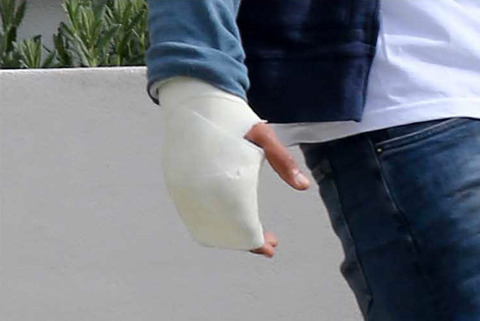 Late last night, I asked on Twitter about surveillance cameras, as they are standard at recording studios, especially the mainstream ones used by major label artists. TMZ stated shortly after, the surveillance cameras at the studio picked up the tail end of the fight inside reception and not what transpired in the parking lot. That's a security risk, but I digress, it does not help the case.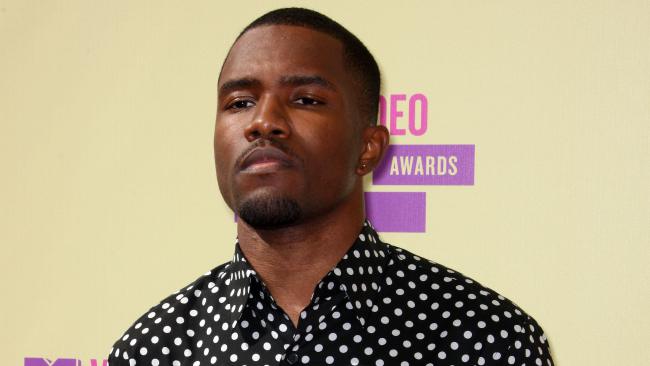 Frank Ocean
It remains to be seen if the judge will violate Brown's probation on what is hearsay. Then again, the 2009 domestic violence case regarding Brown fighting girlfriend Rihanna after she began beating him, was based on hearsay as well and he ended up a felon from it.
STORY SOURCE
Chris Brown Shows Off Cast on His Hand
By Zach Frydenlund | Jan 29, 2013 | 4:59 pm | - Brown was posting photos of himself in the studio yesterday and was clearly painting last night—so, is this cast new? It must be. It's missing artistic flair.