Chris Brown's Settlement With The Mother Of His Child Will Keep The Peace For Now But...
Increased Income Could Bring More Litigation
October 1. 2015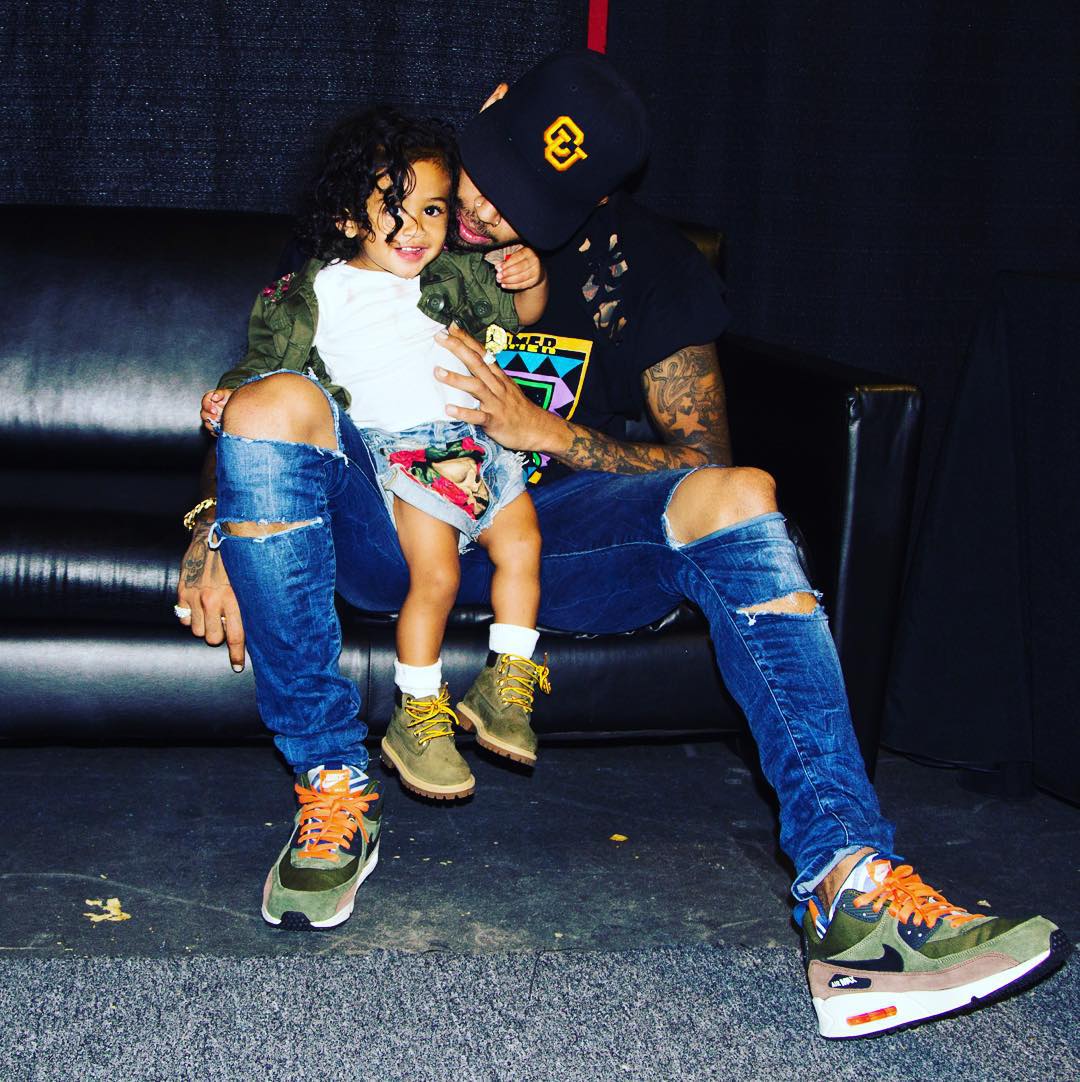 Chris Brown and his beautiful daughter Royalty
Chris BRown and Nia Guzman, who is the mother of his child, Royalty Brown, have reached a custody and child support agreement, regarding their 1-year-old daughter. Guzman will continue to receive $2,500 per month from Brown, as she has been for the past several months. Guzman was unable to overturn the judge's decision in declining her demand for $15,000 per month. However, Brown will pay for a nanny for his daughter, as well as medical expenses for the little tot. There will be no supervised visits and Brown will get custody of Royalty 12-days per month.
For the sake of Royalty, here's hoping things will be amicable and peaceful. Guzman and Brown certainly do not love each other and he is bitter towards her, not his child, regarding the demise of his relationship to long-term girlfriend, Karrueche Tran, due to cheating (now she's dating a $40,000,000 football player who is cute and doesn't skip leg day at the gym). However, Brown and Guzman need to keep things civil and out of the press.
As reported previously on the site, Guzman was feeding blogs stories about Brown that were very personal and unflattering, in trying to extract more child support money from him. As Brown's earnings go up, in the event he takes on a Las Vegas residency that would earn him $50,000 per night, Guzman may try to request more money again through the courts, as is standard in child support cases.
RELATED ARTICLE
Judge Sides With Chris Brown Against The Mother Of His Baby Denying Her Request For $15,000 In Monthly Child Support And Full Custody (Video)