Chris Brown Sued For $3,000,000 By Man In Washington Case Which Revoked His Probation In Los Angeles
February 21. 2014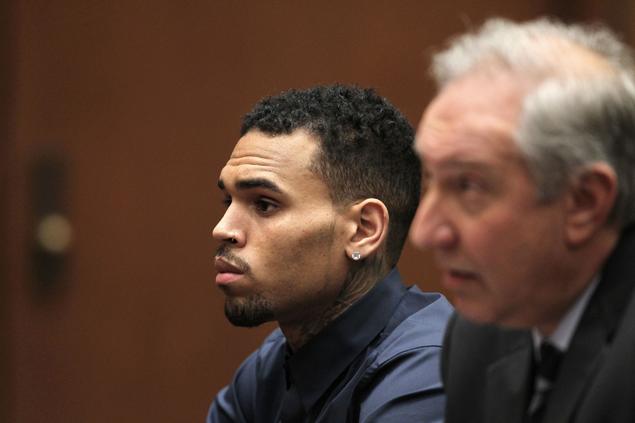 Chris Brown and lawyer Mark Geragos
Yesterday, R&B singer Chris Brown, 24, was sued by Parker Adams, the 20-year-old man the crooner accused of trying to trespass on his tour bus in Washington, DC, which resulted in a altercation. Adams, who had followed Brown from a night club venue, photobombed the singer, while he was taking a picture with two female fans.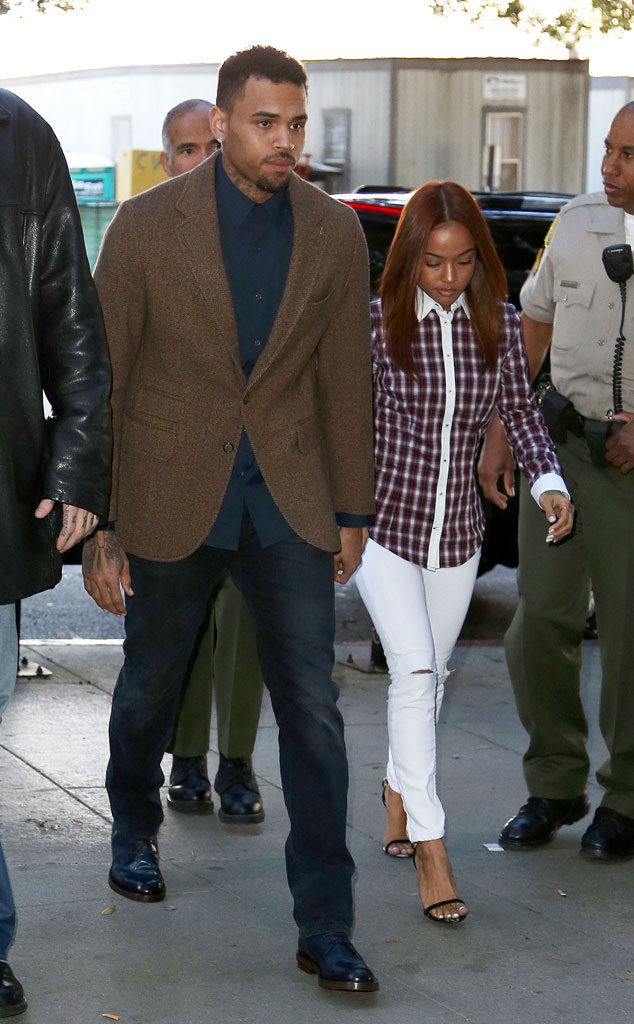 Chris Brown and girlfriend Karrueche Tran going into court
Reports indicate, initially, Adams stated to police that Brown did not hit him. However, according to Brown's attorney Mark Geragos, the police report was changed to state the singer hit Adams. TMZ stated a secret service agent who heard Adams complain to police, did state Brown did not hit him. This still has not stopped Adams from suing Brown and his bodyguard, Chris Hollosy, for $3,000,000.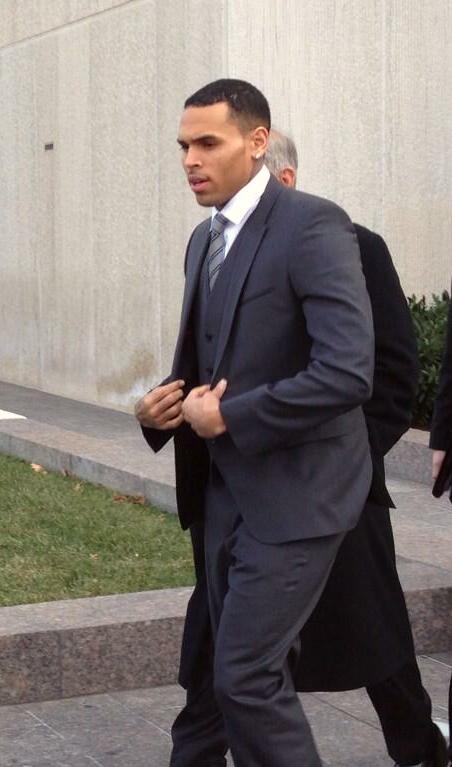 Adams followed Brown from the club to start trouble and he got his wish. Four days ago, before this current case was filed, the Judiciary Report stated Brown needs lawsuit insurance, as mounting legal fees could bankrupt him [Chris Brown's Laywer Says Man Suing Over Basketball Court Fight Admitted The Singer Never Touched Him (Does Brown Need Insurance)]. This new lawsuit, the biggest one yet, is more proof of that.
RELATED ARTICLES
Chris Brown Finally Heeds Site Suggestions And Heads To Rehab After Assault Arrest In Washington
Chris Brown Rep Confirms Site Claims That Emotional Trauma Triggered The Singerís Seizure
Singer Chris Brown Arrested And Jailed After Breaking A Manís Nose For Trying To Enter His Tour Bus
Bad News For Rihanna As Chris Brown And Karrueche Tran Are Planning To Start Having Babies