Chris Brown Under Investigation For Assaulting Woman Outside A Strip Club (Video)
September 17. 2015
R&B singer Chris Brown is in more trouble again this week. Fresh off probation this year from the 2009 Rihanna domestic violence felony and a court victory last week that awarded him joint custody of his 1-year-old daughter, Royalty, in what is a contentious child custody case, Brown is in trouble with the law. The singer is under investigation for assaulting a woman outside a strip club.
Brown and his friends, rappers French Montana and Fetty Wap, filmed a music video in Denver, Colorado at a local strip club. After the shoot was over, the woman in question was allowed on his tour bus in the presence of Brown and his entourage. A video obtained by TMZ shows the woman leaving the bus, appearing to run across the street (she states Brown threw her off the bus).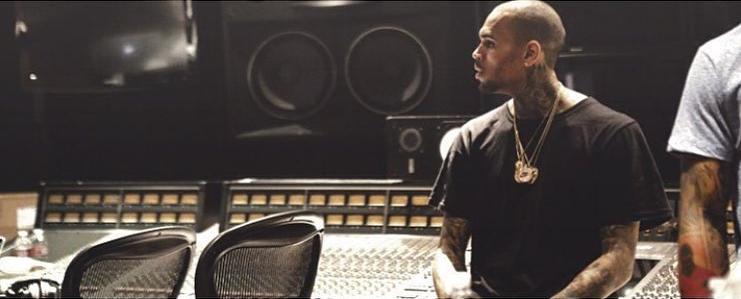 Chris Brown: I threw your phone, not you!
However, Brown got on the tour bus, after she was seen exiting it. She approaches the bus again and a man believed to be Brown is seen getting on the tour bus, going up to the door, then seconds later throwing her phone across the street. She goes across the street again and picks up the phone off the ground. Moments later another man leaves the tour bus, crosses the street and puts her shoes on the sidewalk. The woman steps into her shoes and the video ends.
It sounds like she tried to take pictures/video without permission and was ejected from the tour bus (previously, a groupie Brown brought home from the club, secretly filmed him while he slept, after they had sex and uploaded it to the internet Karrueche Tran Posts Photo With Chris Brown After Cheating Allegations And Video Surfaces [Video]). However, the woman went to police and stated Brown assaulted her by throwing her off the bus and her mobile phone as well, breaking it during the incident (but the video shows Brown did not assault her - he threw her phone). Police have now named Brown a "person of interest" in the investigation." Once again, Brown's friends are getting him into trouble.
RELATED ARTICLES
Singer Chris Brown Settles Assault Lawsuits Against Him Confirming Previous Site Claims
Chris Brown Rejects Plea Deal In Washington Assault Case And Prepares For Trial In September