Christina Grimmie Killed By Jealous Stalker Who Thought He Was Going To Marry Her But Became Angry She Had A Boyfriend Confirming The Site's Previous Claims
June 17. 2016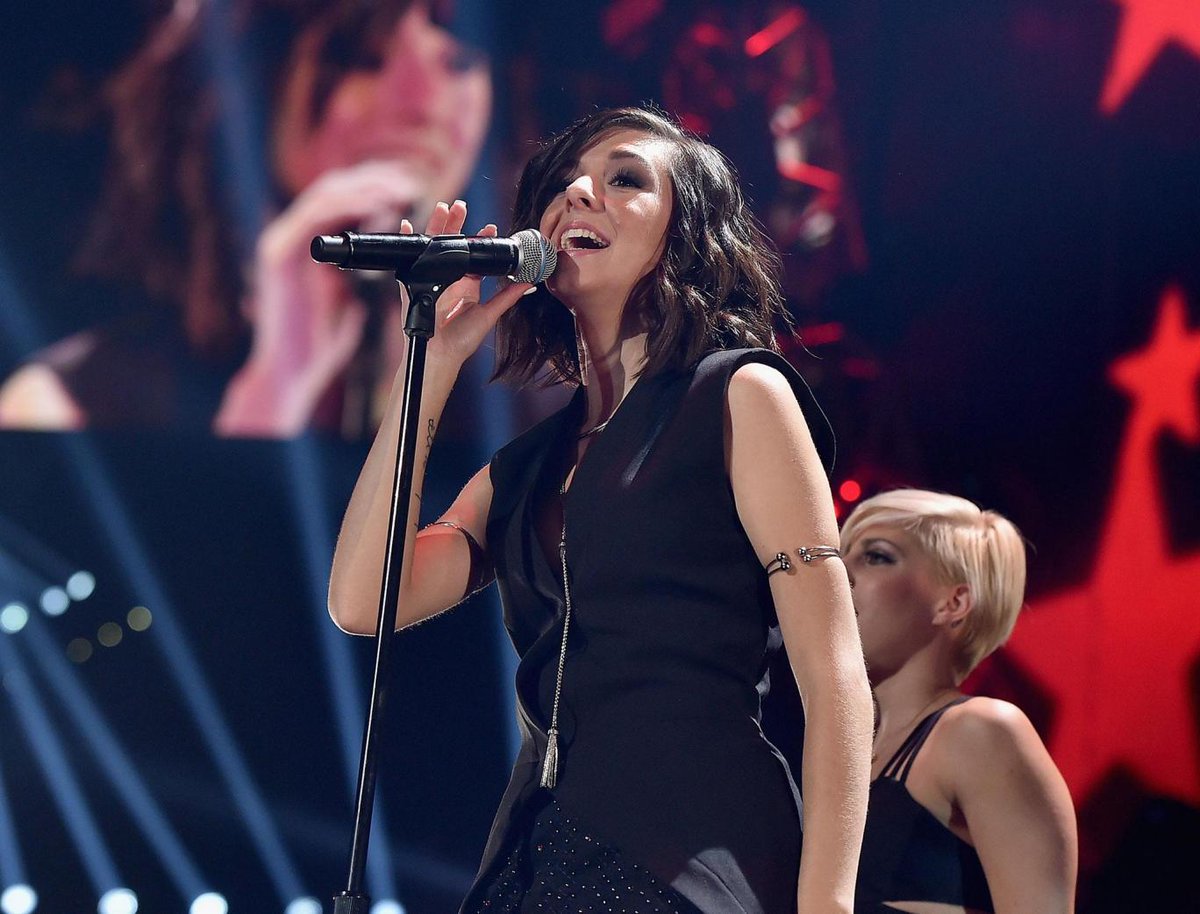 Christina Grimmie
In the June 11, 2016 article "22-Year-Old 'Voice' Star Christina Grimmie Shot Dead In Florida By Crazed Stalker" the Judiciary Report's statements were later proven correct, regarding "The Voice" talent show contestant, Christina Grimmie, having been killed by a crazy stalker. Police reports later confirmed the Judiciary Report's claims, stating Grimmie was killed by a stalker ((Police Confirm A Stalker Killed 'Voice' Star Christina Grimmie Confirming Previous Site Claims)
In the June 11, 2016 article "Police Confirm A Stalker Killed 'Voice' Star Christina Grimmie Confirming Previous Site Claims" the Judiciary Report also stated "There's nothing wrong with seeing someone on social networking and wanting to date them. That's normal. However, when it turns crazy like Loibl, an unhinged person who in true stalker fashion clearly began thinking crazy, evil, violent things about an innocent person (Grimmie), imagining offenses that never occurred and hidden meanings in her music and statements online, it can turn deadly. It is not common that it turns into stalking and murder, but it has happened.. Loibl probably wanting to date Grimmie, may have realized she liked or was dating someone and it likely simmered and festered into illogical thinking and ultimately murder."
Approximately a week later on June 16, 2016, a report was released yesterday stating Grimmie's stalker, Kevin James Loibl, was indeed in love with her, thought they were getting married though they didn't know each other, became enraged when he discovered she had a boyfriend, then stalked and murdered her. In Loibl's crazy mind Grimmie, whom he did not know and had no relationship with, had somehow betrayed him with her boyfriend..
Christina Grimmie and Stephen Rezza
Loibl worked with computers at the electronics chain, Best Buy, as apart of one of their Geek Squad teams. Loibl's coworkers on the Geek Squad recently told police he was obsessed with Grimmie, kept stating he was going to marry her and in a manner that indicated he really believed they were getting married and a wedding date was already set, despite the fact they did not know each other. His co-workers did not think Grimmie would like him and expressed said view. Loibl decided to get contact Lasik eye surgery (to replace glasses), hair implants and went vegan to get trim and muscular with the goal of marrying Grimmie.
Then, Loibl discovered Grimmie has a boyfriend. Pictures were posted to Instagram showing Grimmie being affectionately hugged by her boyfriend, who is her producer, Stephen Rezza. Grimmie and Rezza made a cute couple (they kind of look alike) and by all accounts she was happy with her boyfriend. It was her right to date whomever she felt like that was interested in her as well.
Relationships can't be one-sided, but with stalkers they always are, because one person has invented the whole thing in their mind. In trying to date and marry someone who did not know him, then getting mad at her for having someone to the point it led to murder, reveals serious mental issues. Loibl claimed to be a fan, so he should have been happy for her. However, stalkers are not fans, they are crazy, evil minded people trying to own, control and possess others in strange ways. Stalkers are illogical and irrational. They are so detached from reality and decency, they pose a serious threat to innocent people.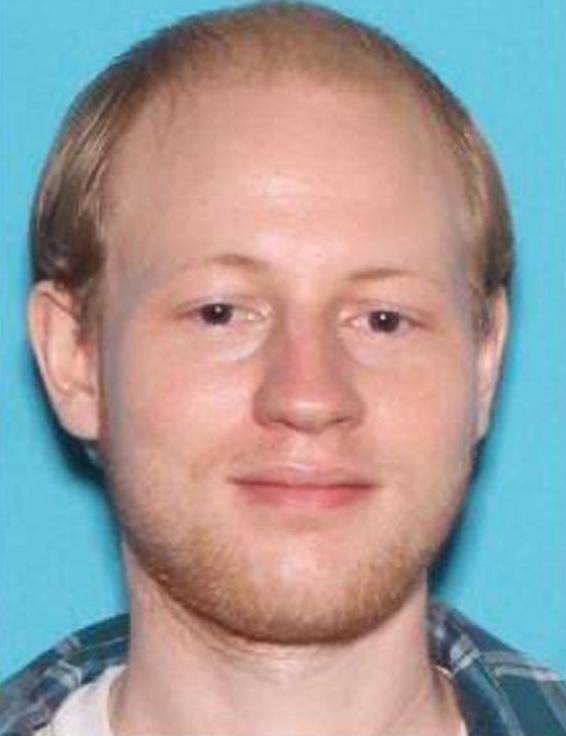 Kevin James Loibl
Many people have spotted others online, interacted with them and began dating them (in some cases it led to marriage). Many fans have crushes on their favorite celebrity and some even end up dating them (once again, in some cases it led to marriage). That's normal. However, to like someone you see online or on TV, then get enraged because they have someone and decide to kill them, is a whole other matter. Loibl had no right to attack Grimmie. He robbed a bright and talented young woman of her life. She, like everyone else, deserved to find someone and be happy with that person of her choosing.
STORY SOURCE
Christina Grimmie's killer thought they were getting married
June 16, 2016 | 10:14am - Christina Grimmie's killer thought they were getting married. The obsessed fan who murdered "Voice" singer Christina Grimmie tried to transform himself into a pretty boy in a delusional bid to win over the songbird, co-workers said. Kevin Loibl got hair transplants, underwent Lasik eye surgery and even turned vegan to shed pounds and become too-hot-resist to Grimmie, the killer's colleagues with Best Buy's Geek Squad told TMZ.
Loibl vowed to co-workers — who would tease him about his infatuation with the singer– that he'd someday marry Grimme, who rose to fame first on YouTube, and then in the sixth season of NBC's singing talent show, "The Voice." And he told them he went to one of her concerts in March, and hinted that he met her there. He also claimed that he played online games with Grimmie, which a source told TMZ was untrue.
The killer apparently became enraged when he was shown pictures of Grimmie with another man, possibly her boyfriend TMZ reported. His obsession turned unspeakably violent last Friday when Loibl shot and killed the talented 22-year-old singer after a concert in Orlando.' He fatally shot himself after wounding Grimmie, who died the next day
Christina Grimmie Killer Went Under the Knife to Win Her Affection
6/16/2016 1:00 AM PDT - Christina Grimmie's killer was on a mission to make himself so appealing she couldn't resist him, and when it didn't work he changed his plan to kill her ... this according to his former co-workers. Various people who worked with Kevin Loibl tell TMZ his infatuation with Christina was boundless. He went on a mission to change his appearance for her and, toward the end, got hair transplants and Lasik eye surgery. He also went vegan to lose weight.
He would also listen to her music at work and vow she would someday be his wife. Loibl's Best Buy co-workers say he went to one of Christina's shows in March and hinted that he actually met her. The co-workers also say the Geek Squad killer claimed to have played online games with the singer. A source close to the singer, however, tells us Christina never had contact with Loibl.
And there's this. The co-workers say they teased Loibl that he would never score because Christina had a boyfriend ... her producer. That relationship was never public, but pictures of Christina and the guy together on social media made it pretty clear ... they were together. We're told that enraged Loibl. That rage was vented last Friday after Christina's show, when he shot her in the head and then killed himself.
RELATED ARTICLES
Chris Brown's Stalker Strikes Again And Is Arrested At His House And Ordered To Undergo Psychiatric Evaluation
Restraining Order Obtained Against Chris Brown By His Stalker Thrown Out Of Court
Police Confirm A Stalker Killed 'Voice' Star Christina Grimmie Confirming Previous Site Claims
22-Year-Old 'Voice' Star Christina Grimmie Shot Dead In Florida By Crazed Stalker
Chris Brown Hit With Restraining Order From His Stalker